Better Living uses affiliate links. If you make a purchase through them, we may receive a small commission (for which we are deeply grateful) at no cost to you.
Lahaska, PA —For the second consecutive year, Peddler's Village, a countryside shopping, dining, lodging, and family entertainment destination in the heart of historic Bucks County, PA, has been named the number one tourist attraction in the Philadelphia region. The designation was made by the Philadelphia Business Journal in May and is based on the number of visitors—two million—to Peddler's Village in 2021. Prior to 2020, the Village had been ranked among the top five destinations in the Philadelphia region.
Despite the COVID-19 pandemic, Peddler's Village visitor traffic has been steady over the past two years. Even during 2020, when the shops, restaurants and other Village operations were closed for an extended period in accordance with state mandates, people flocked to the Village after the re-opening in record-breaking numbers, deeming its outdoor setting a "safer" environment than others. Notably, Peddler's Village also saw a significant uptick in weekday visitation of guests who desired an equally satisfying experience without the larger crowds often drawn to weekends. The visitation trends continued in 2021, with shops achieving the highest level of retail sales in the 60-year history of Peddler's Village.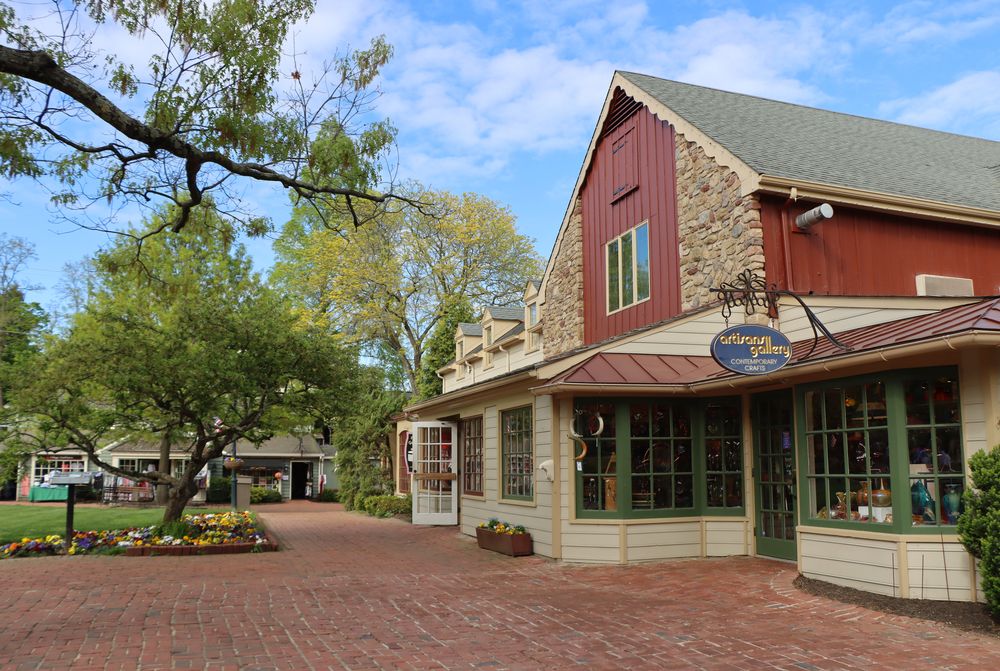 As of June 2022, retail space in the Village is 100% leased, with two new shops opening its doors this summer at the Village: The Cloak and Wand of Mystic, Connecticut, and Nissley Vineyards of Lancaster County, Pennsylvania. This year, Peddler's Village is celebrating its 60th anniversary with 60 giveaways and a major event, Bucks County Beach Days: Sand Sculptures in the Village, a free summer-long display of spectacular sand sculptures created by internationally recognized artists that also includes play-all-day sandboxes designed for family fun. Additionally, Peddler's Village continues to host monthly celebrations, including its Summer Block Party which takes place on weekends in June, Bluegrass & Blueberries in July, and Peach Month in August. The Village is also continuing its outdoor summer events, including comedy and murder mystery shows, under its massive canopy.
"We at Peddler's Village are both pleased and enthusiastic that we are able to deliver to our guests satisfying experiences, whether shopping, dining, or enjoying one of our free, family-friendly events," said Bob McGowan, chief operating officer of Peddler's Village. "We are grateful to the many people who have visited Peddler's Village over the years and have continued to support our small businesses, and we thank them for helping us reach these incredible milestones in Village history."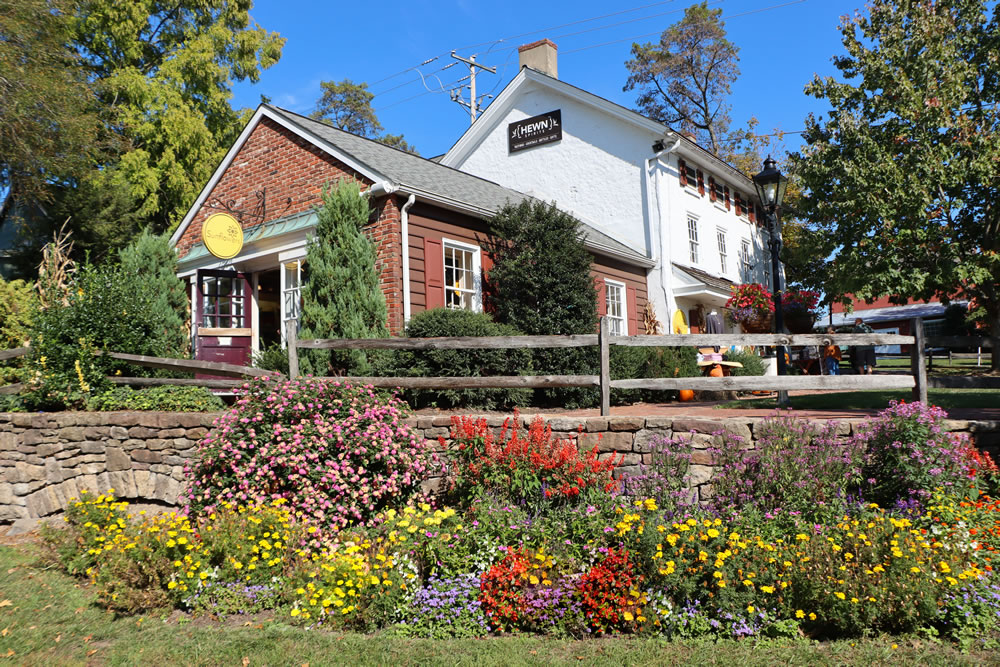 About Peddler's Village
Peddler's Village is a 42-acre shopping, dining, lodging and family entertainment destination in Bucks County, Pennsylvania, that features graceful 18th-century-style buildings, lush gardens, and winding brick walkways. The site, which was created by Earl Jamison in 1962, is among the most popular in the Philadelphia region, drawing more than two million visitors each year. Its historical storybook setting includes 60-plus distinctive retail shops, six restaurants, the 66-room Golden Plough Inn, and the Giggleberry Fair Indoor Family Fun Center. Peddler's Village hosts numerous year-round festivals and seasonal events for the public, and is a popular site for weddings, corporate events, reunions, picnics, birthdays, and holiday parties. Peddler's Village is located in the heart of Bucks County in Lahaska, Pennsylvania, just 40 miles north of Philadelphia and 80 miles southwest of New York City. For more information, visit PeddlersVillage.com or call 215-794-4000.
See More Peddler's Village Posts Below!