Better Living uses affiliate links. If you make a purchase through them, we may receive a small commission (for which we are deeply grateful) at no cost to you.
Each year for the holidays, I venture somewhere a little extra special and take in the wonder of the season. Last Christmas we visited Berlin, Maryland – a sweet little historic town on Maryland's eastern shore and a short drive from Ocean City. This year we wanted something a little closer to home. So we headed to Peddler's Village, a 42-acre, Colonial-style village in Bucks County Pennsylvania. Considered one of the Philadelphia region's most Instagrammable spots during the holidays, this sweet little country village has everything you'd want in a holiday winter wonderland.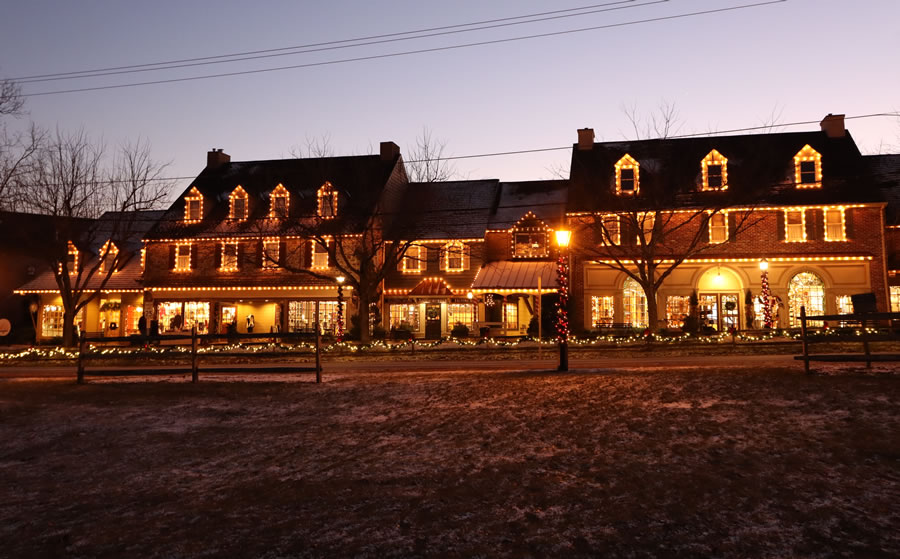 WHAT TO DO IN PEDDLER'S VILLAGE
With over 60 boutiques, specialty shops, galleries, and restaurants, nestled around winding brick pathways, Peddler's Village is a charming place to visit any time of year. But around the second week of November, Peddler's Village begins to come alive with the spirit of the holiday season with a stunning and grand display of lights and decorations.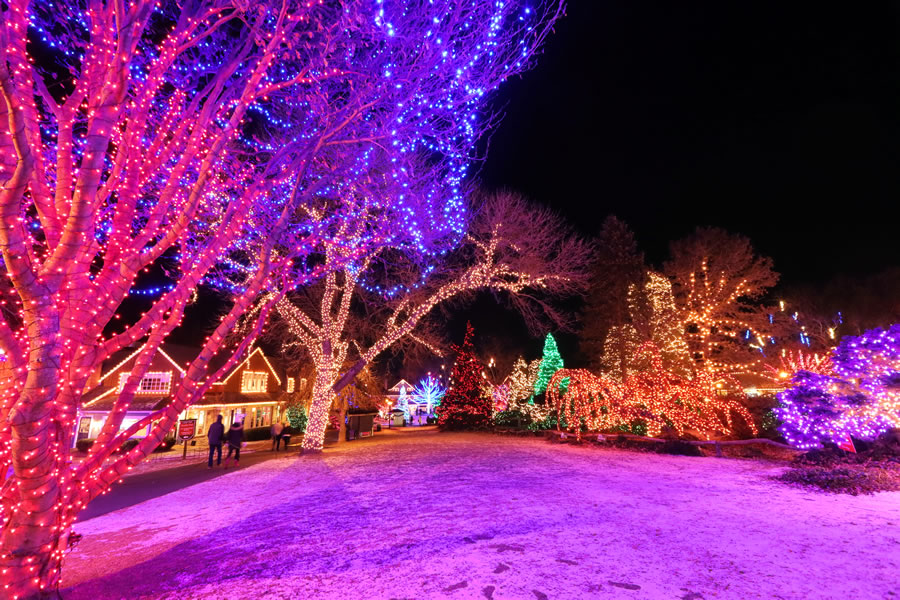 The third most popular tourist destination in the Philadelphia region, this storybook-style village takes on a whole new life this time of year. Around every corner, high and low there's a twinkling backdrop of more than a million gorgeous lights.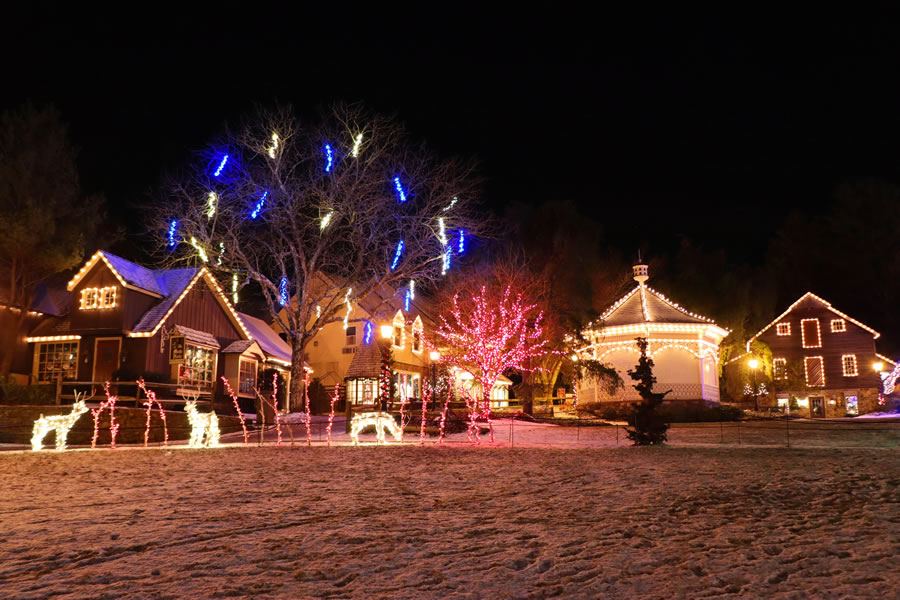 While that alone makes it worth a visit, it's also a wonderful place to shop for unique gifts for yourself, your home or others. Most of the shops in Peddler's Village are locally owned and carry everything from home goods and clothing to art, collectibles, holiday ornaments, jewelry, and specialty foods.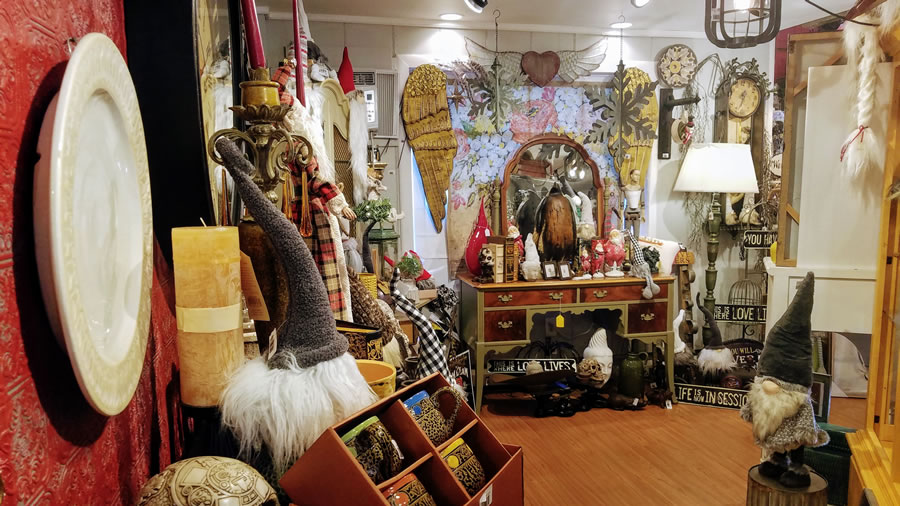 There's also a wonderful book store, kitchen shop, a spiritual shop, a shop carrying exotic spices and blends, an ice-cream and waffle shop, a cupcake shop and even a salon & spa for relaxing treatments.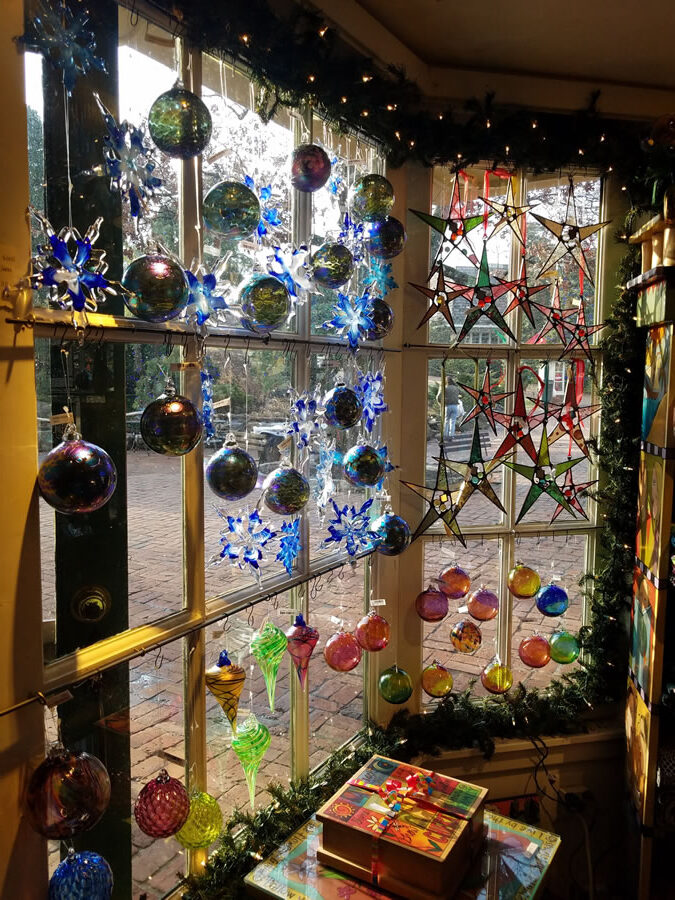 Peddler's Village is perfect for couples looking for some time alone, but it's also a great place for families with children. There is an adorable children's toy and book store as well as a family fun center called Giggleberry Fair where alongside an arcade, skee ball and an obstacle course for children where you'll find a gorgeous restored 1922 Philadelphia Toboggan Company (P.T.C.) carousel. And no matter how old you are there's something magical about a carousel.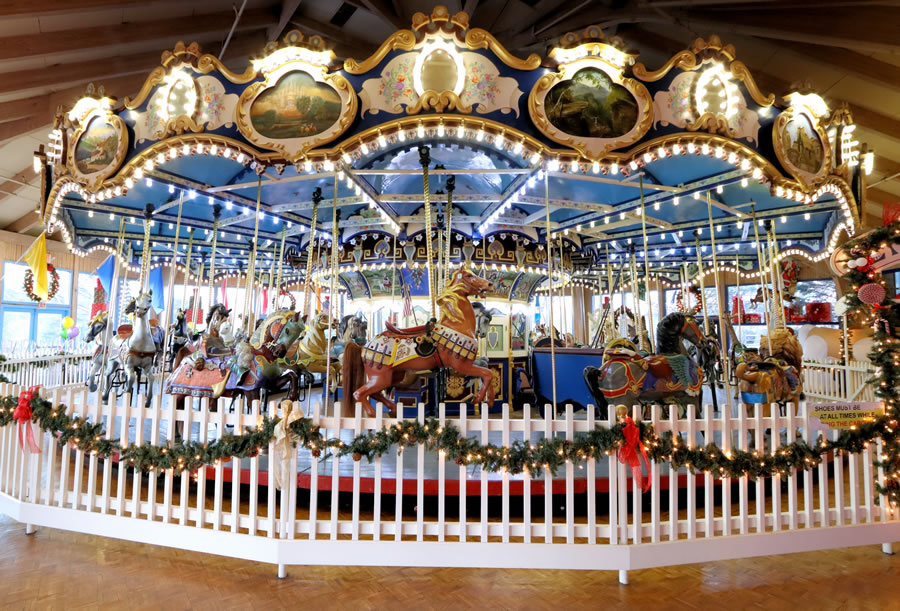 💡 Holiday Tip: During the holiday season stop into the gazebo located in the middle of the village to see all the entries for the gingerbread house competition. You'll be amazed at the level of talent.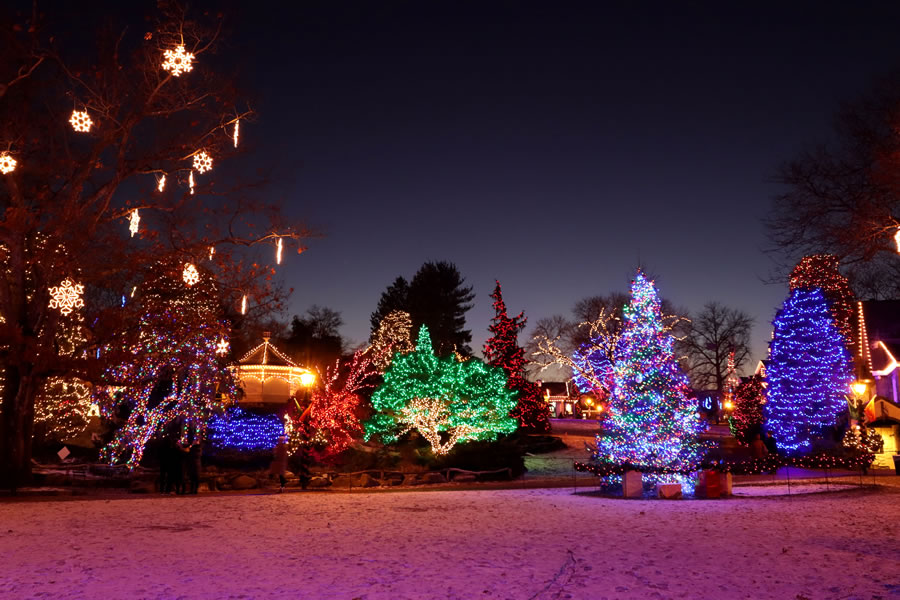 WHERE TO STAY IN PEDDLER'S VILLAGE
Golden Plough Inn
5883 Lower York Rd, New Hope, PA 18938
(215) 794-4004
Goldenploughinn.com
You can easily visit Peddler's Village for just the day, but I can guarantee after a full day shopping and walking around you'll want to give yourself more time to enjoy yourself and relax.
Conveniently, Peddler's Village has its very own accommodations at the Golden Plough Inn. With 62 elegantly decorated country home-style suites and a variety of different room layouts, they offer super comfortable accommodations whether you're traveling as a couple or a large family.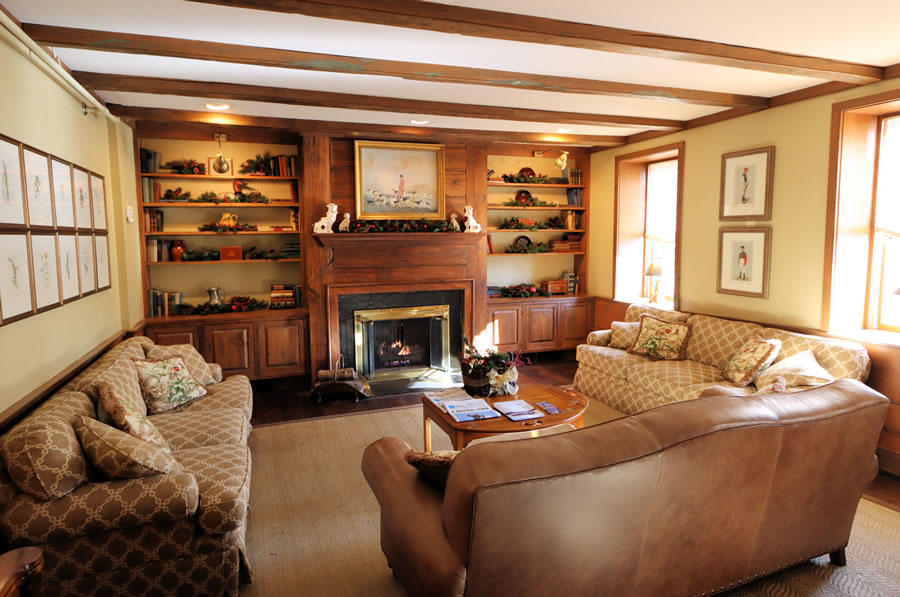 You can choose to reserve a room in their recently renovated Main House, or in one of the guest rooms scattered above the stores throughout the village.
You can see all the room layouts and accommodation options at the Golden Plough Inn here.
Our suite was incredibly spacious and came complete with a large jacuzzi tub, comfortable king-sized bed, a comfy sitting area with bottled water and a coffee-maker that we made plenty use of. Our favorite unique room feature was a gas fireplace that was perfect for warming up after touring the village on some chilly nights.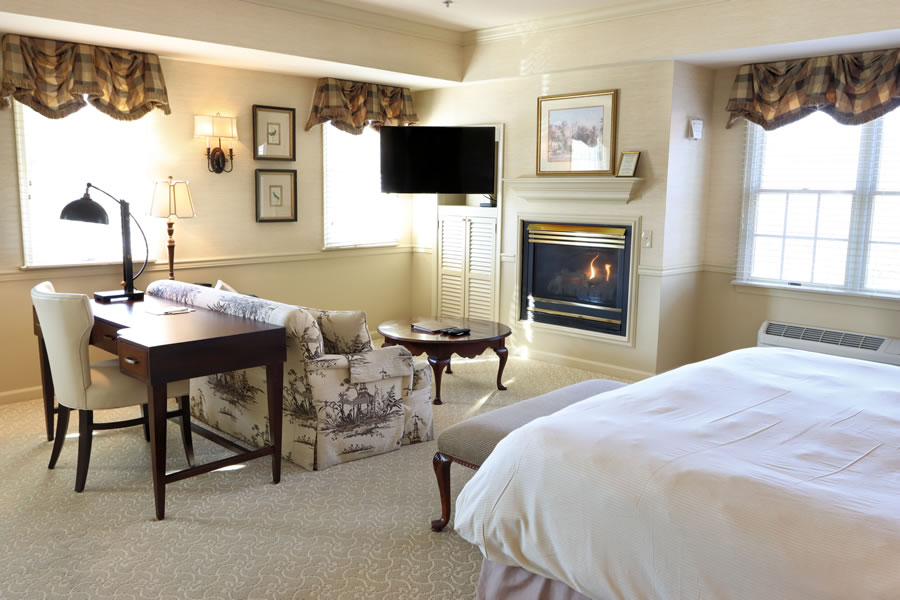 All rooms at the Golden Plough have nearby free assigned parking spots throughout the village so you never have to worry about finding a spot. We usually skip breakfast, but it is served daily at the Buttonwood Grill or the FresCafe across the street. You'll also find free coffee and tea available for self-service in the main lobby of the Golden Plough Inn each morning.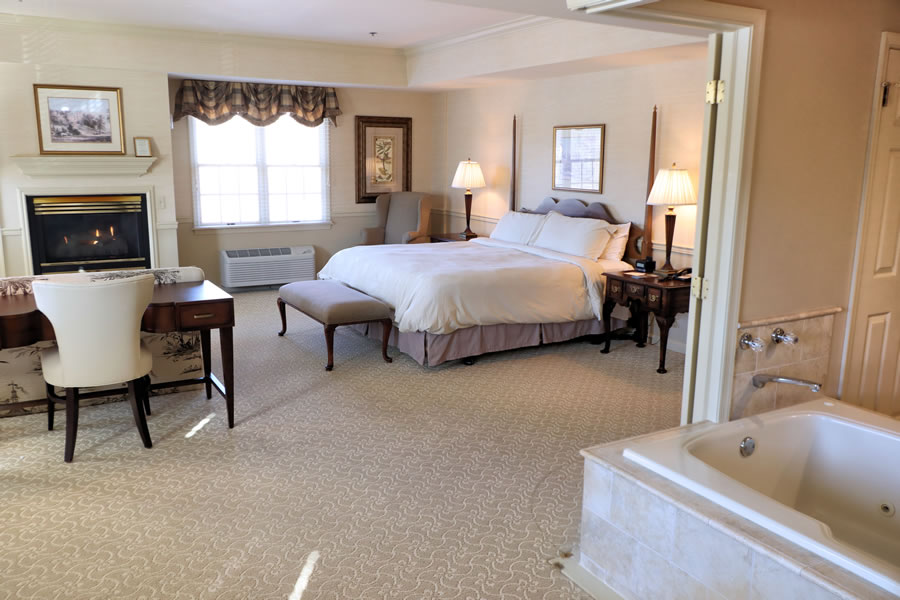 Booking Tip: If you're traveling with someone who has trouble with mobility, have a chat with the reservation desk before booking to discuss which rooms might be best suited.
WHERE TO EAT IN PEDDLER'S VILLAGE
After strolling and shopping through Peddler's Village you're absolutely going to get hungry. But that doesn't mean you have to get in your car. Peddler's Village has plenty of dining options whether you're looking for a sweet treat, a casual bite or a full dinner with apps, cocktails and dessert. If you're not hungry but want to relax with a cocktail, head over to the Chadds Ford Winery tasting room, Hewn Spirits to sip some locally crafted spirits, Free Will Brewing for some craft beer or one of the 6 restaurants on-site for a drink and a bite to eat. There's plenty of options here to get you fed. 
Here's Where We Ate In Peddler's Village.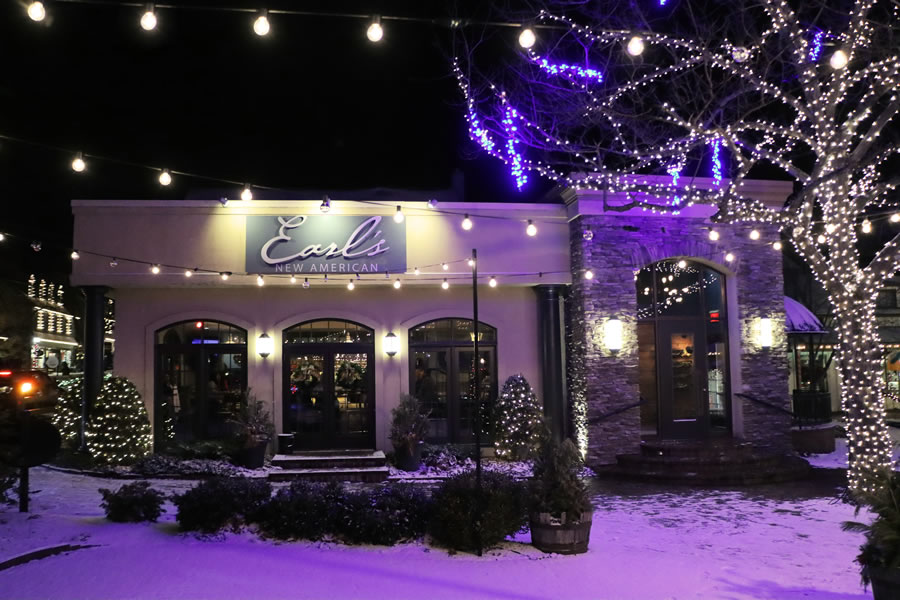 Earl's New American
2400 Street Road, New Hope, PA 18938
(215) 794-4020
earlsnewamerican.com
When you're in Peddler's Village and want food that is elevated, yet unpretentious in a comfortable atmosphere, Earl's New American located across the street from the Golden Plough Inn is the place to go without question. I love this restaurant's modern farmhouse vibes, reclaimed hardwood tables, and barn door backdrops. The culinary highlight of our visit to Peddler's Village, Earl's New American is the kind of place that you can head to for just a casual lunch or dinner or when you want somewhere to celebrate a special occasion and is perfectly described by Opentable as a "polished casual dining experience." They serve a seasonally inspired menu of contemporary farm to table dishes inspired by American cuisine with specialties including a raw bar menu, seafood, and steaks. For me though,  their appetizer menu is the star of the show. 
The nights we visited Peddler's Village were below freezing, so soup of some kind was definitely in order. Earl's creamy crabmeat laden She-Crab Soup was a perfect choice. A house specialty, it was served with a house-made cracker that looked simple enough but couldn't have paired more perfectly with the soup.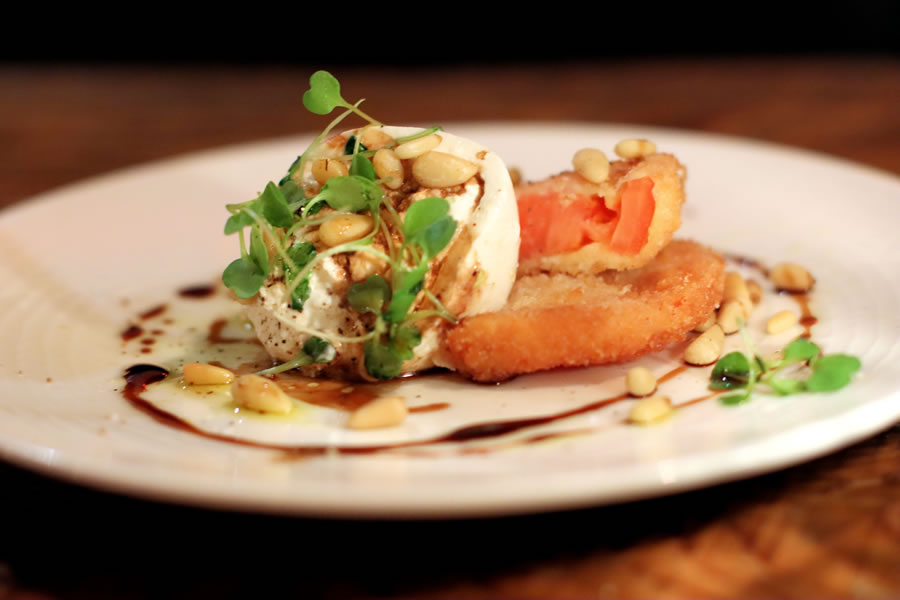 The appetizers we sampled were equally as delicious. The Burrata appetizer at Earl's is the definition of a perfect dish. Creamy Burrata is creatively served over crunchy fried red tomato slices with baby greens, toasted pine nuts and then drizzled with a balsamic glaze. This fusion of Italian and southern-inspired comfort foods hits your palette in every way possible. It's sweet and salty, creamy, crunchy, nutty, decadent and yet fresh. If you eat nothing else here, get the Burrata. It's that good.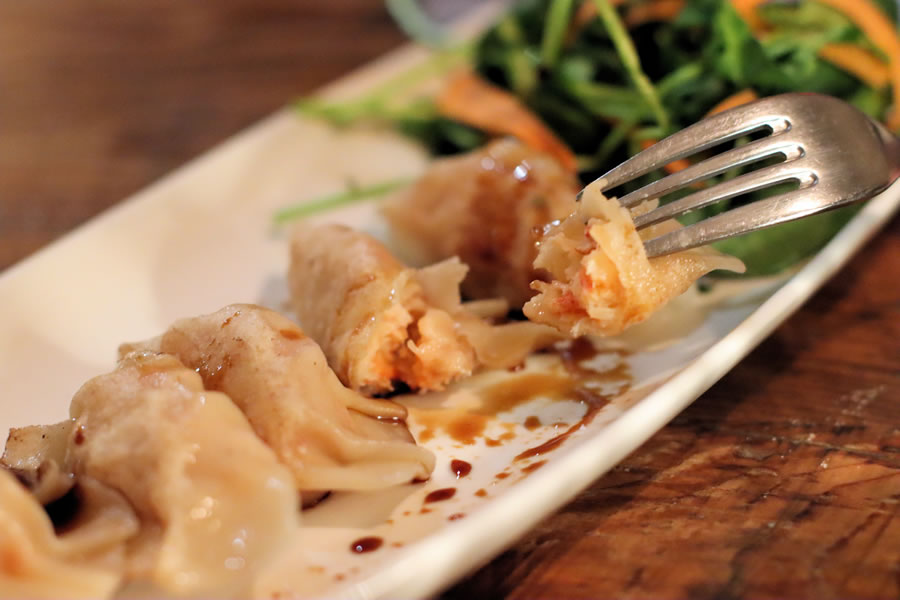 The Lobster Dumplings with chunks of lobster bundled up in a light dumpling wrapper, lightly pan-fried and served with a molasses infused soy-ginger glaze were absolutely scrumptious and are a not-to-be-missed dish for anyone who loves lobster.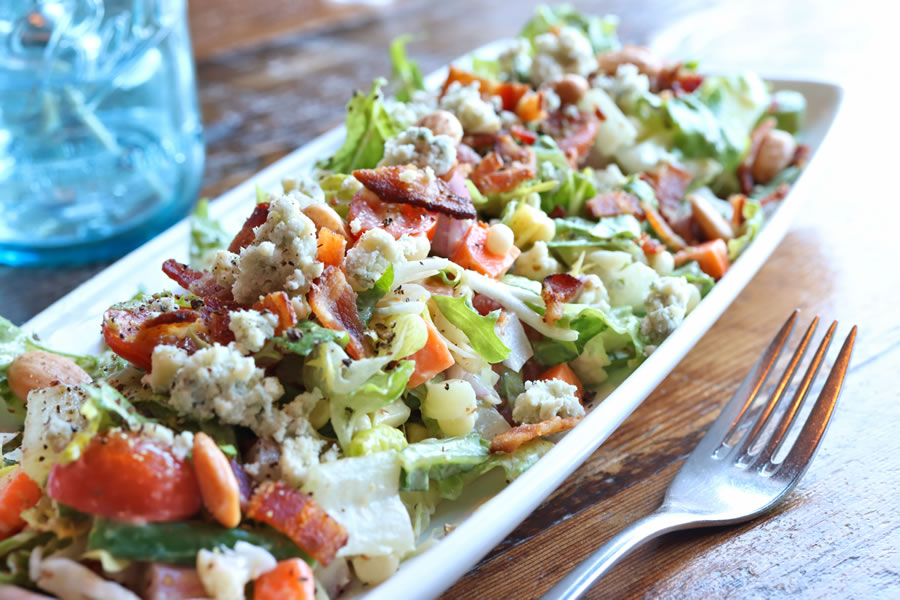 And the salads at Earl's are equally exquisite. Whether you go for their Beet Salad or the Chopped Salad with Marcona almonds, bacon, sweet corn, red onion, golden beets, blue cheese, chopped veggies, and a sherry vinaigrette, you'll be happy either way.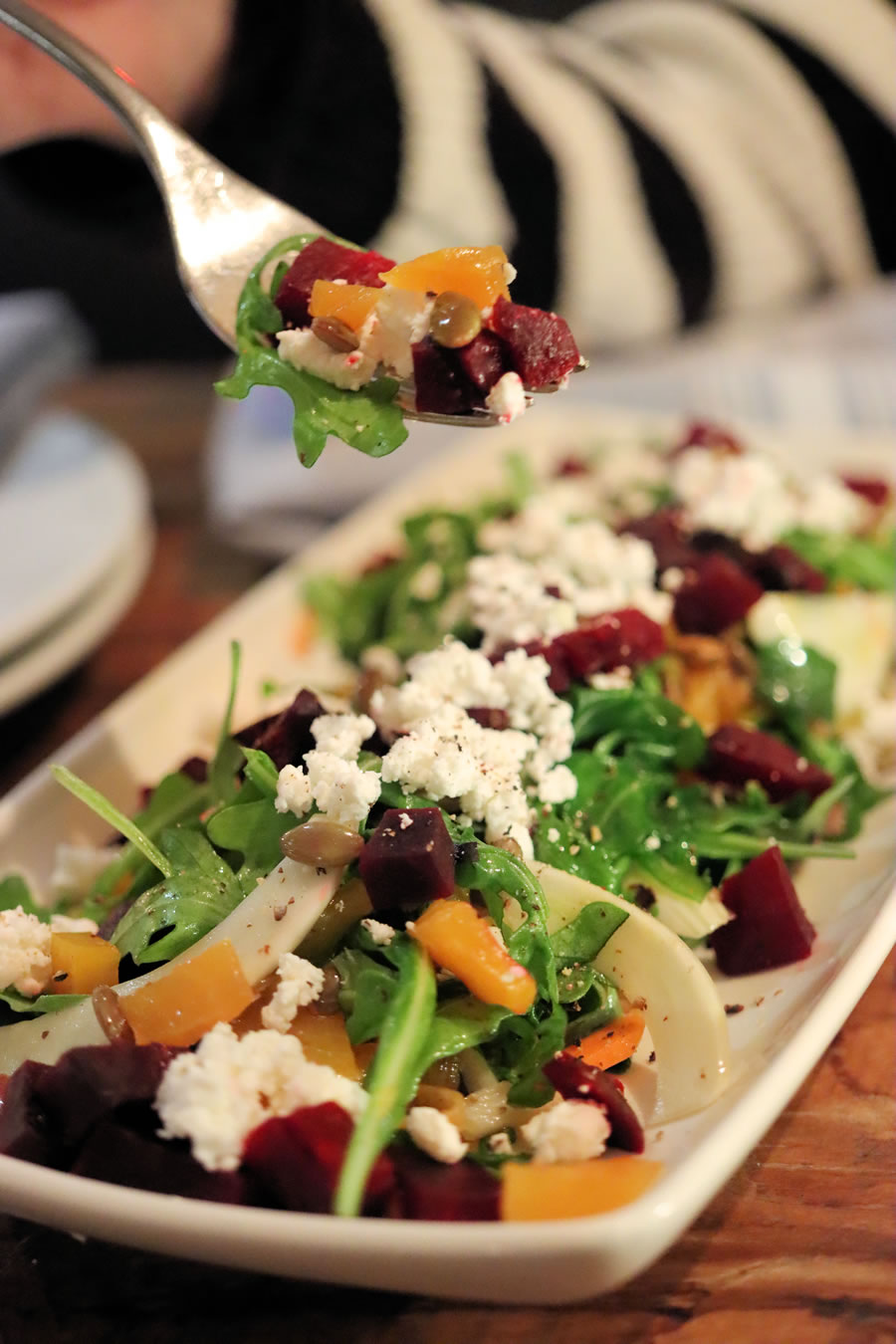 Standouts for us in their entree selections were their Pan-Seared Scallops over a quinoa & mushroom ragout, with corn porridge and candied bacon, and the Steak Frites.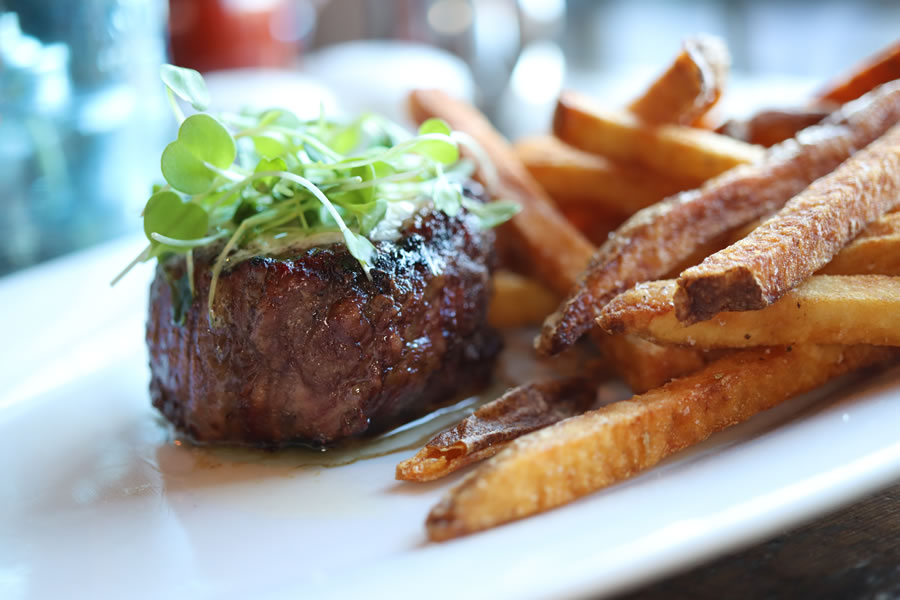 Light as air cheesecake perfectly ended our meal. The following day we devoured a creamy and satisfying Creme Brulee with a perfect crust for cracking.
Earl's New American is open for lunch and dinner. Some specials they offer include an awesome $35 prix fixe dinner menu available Tuesdays through Thursdays, a Happy Hour menu available from 4 to 6 pm Tuesday through Friday and a super tasty Late-Night menu from 9 to 11 pm on Fridays and Saturdays. Reservations are recommended.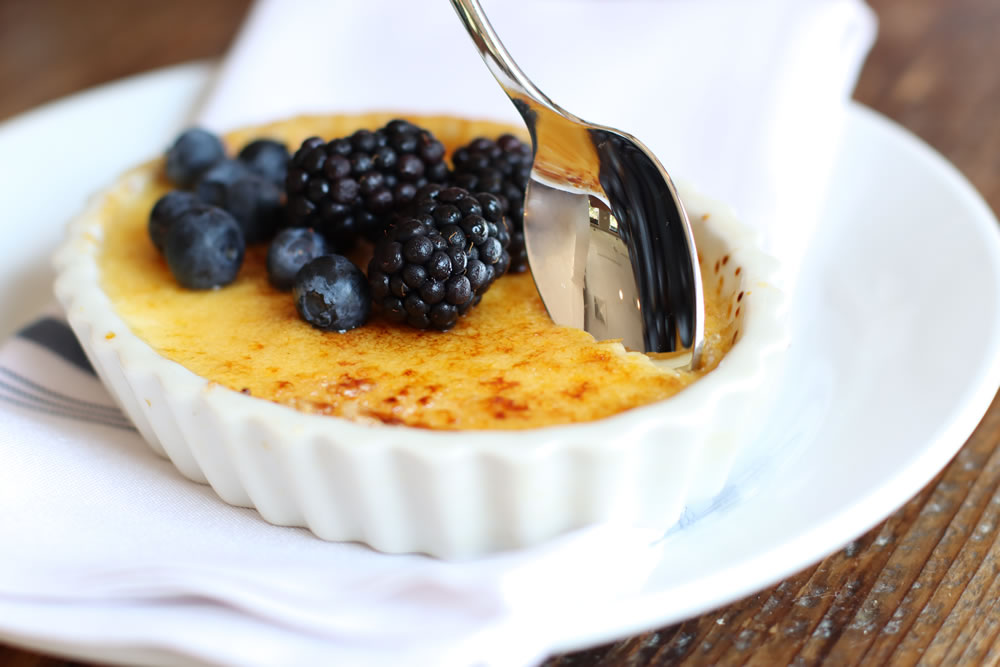 Buttonwood Grill
2400 Street Road, New Hope, PA 18938
215-794-4040
Peddlersvillage.com
Located right next to the main entrance of the Golden Plough Inn, the Buttonwood Grill looks unassuming but it's a stellar spot to eat when visiting Peddler's Village. For great food in a fun, casual atmosphere the Buttonwood serves up a menu of some of the most beloved casual dishes with an infusion of international flavors including their homemade stone-fired thin-crust pizzas. Voted the "Best Burger in Bucks County," made from their own blend made of chuck, brisket, and short rib ground freshly daily they're not to be missed. Naturally we wanted in.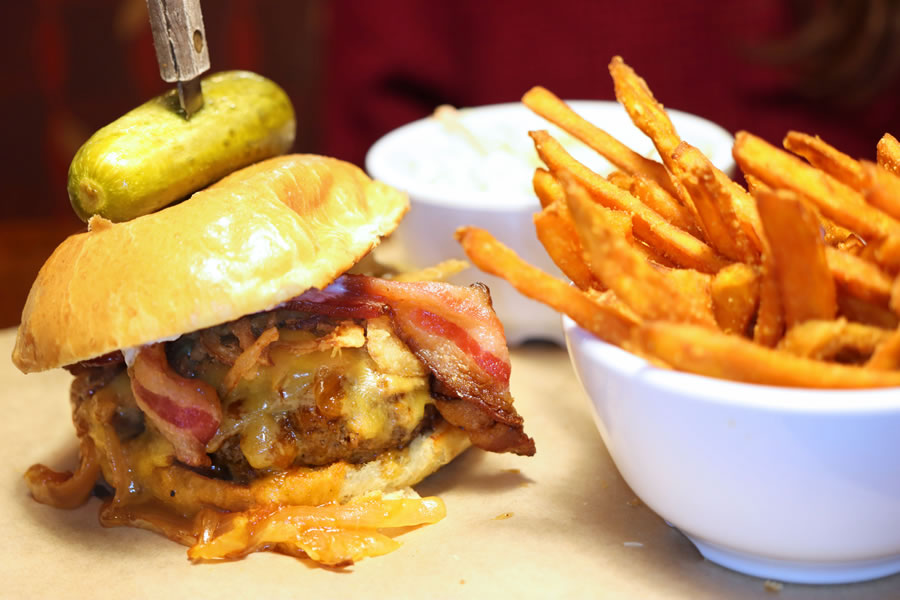 We ordered their Guinness Onion 'N Bacon burger topped with sharp cheddar and a creamy horseradish sauce. Delicious. But the burger that totally stole the show for me was the SouthWest Border Burger. Topped with sliced tomatoes "salsa style," melty Queso fresco cheese, sauteed poblano peppers, guacamole and finished with a chipotle lime ranch.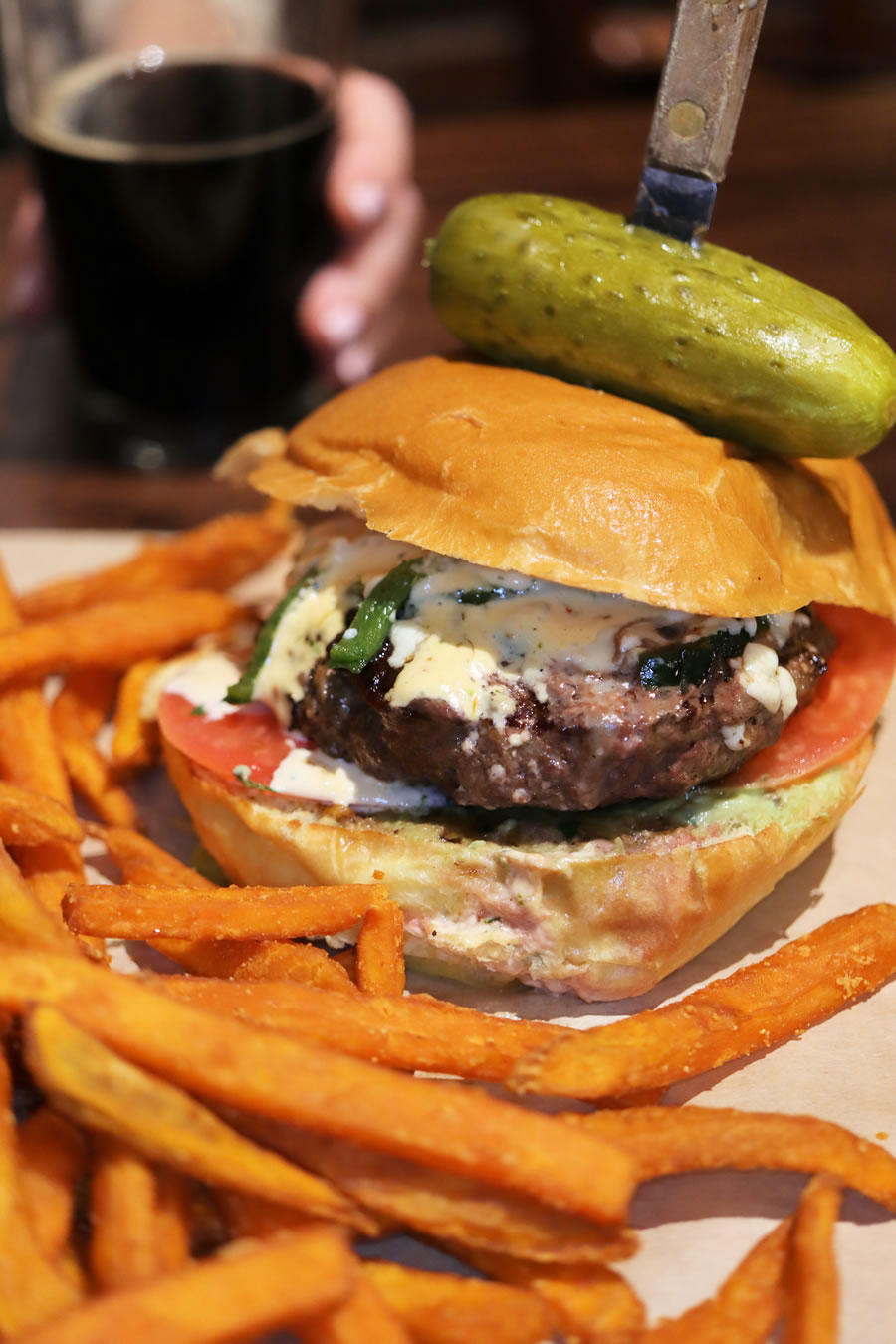 Both burgers were perfectly cooked and juicy with a nice char on the outside. If beef isn't your thing, the Buttonwood has alternative options including turkey, bison, salmon, and a black bean, feta and quinoa burger for veggie lovers.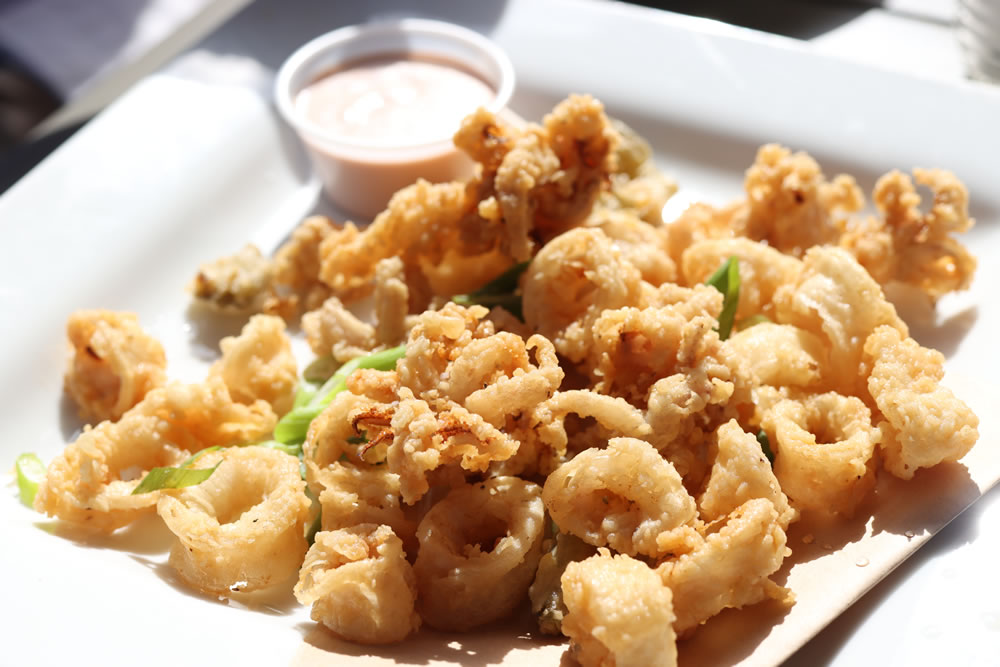 Some other highlights for us were the Salt 'N Pepper Calamari fried with spicy cherry peppers and served with a smoked tomato aïoli and their "Thai Cobb" salad with grilled marinated chicken, pea tendrils, shredded cabbage, edamame, grilled shiitake mushrooms, five-spice peanuts, and a Thai-ginger vinaigrette. The Buttonwood Grill is open for breakfast, lunch, and dinner and reservations are accepted.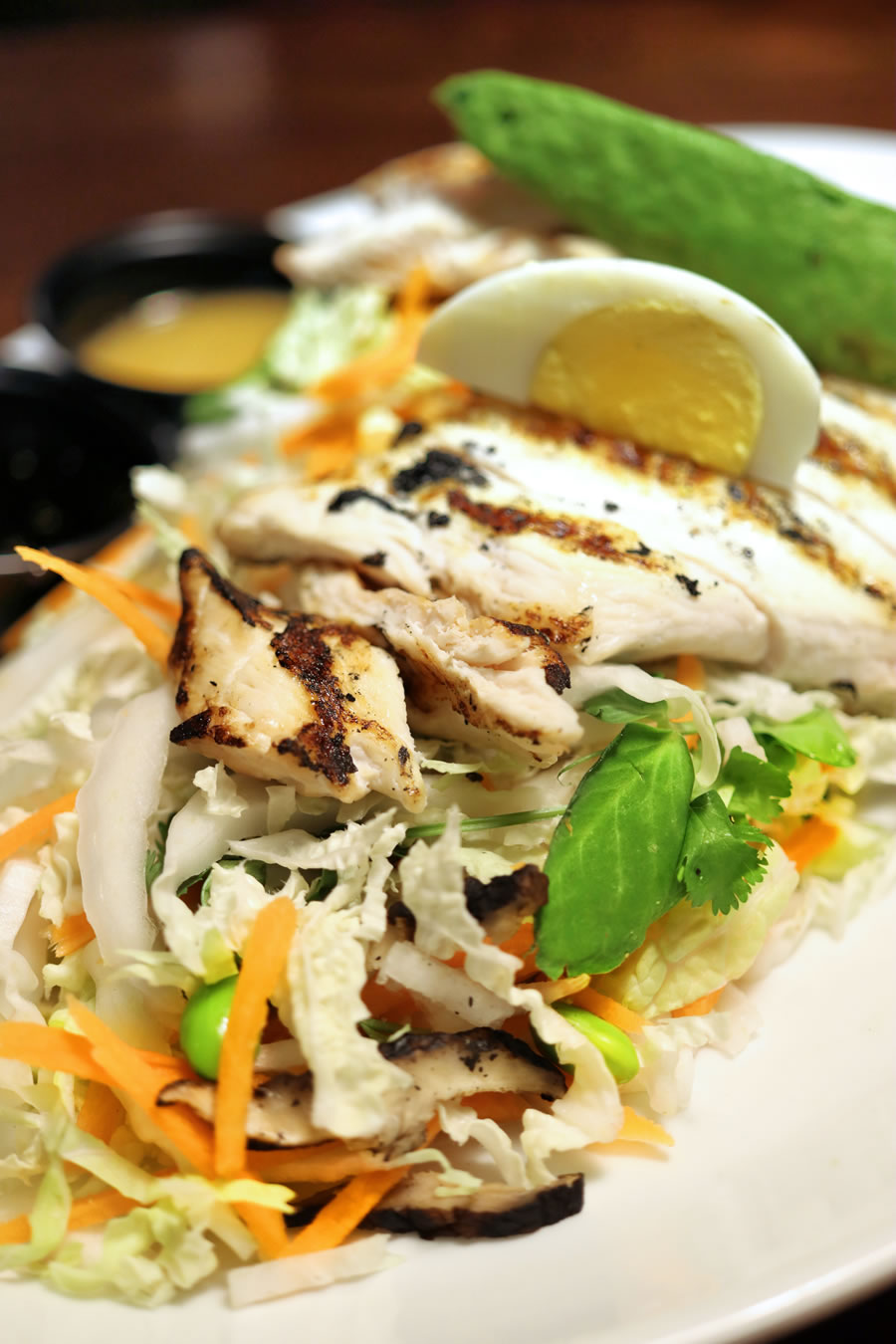 Hart's Tavern
Rt. 263 and, Street Rd, Lahaska, PA 18931
215-794-4066
peddlersvillage.com
For an early lunch one afternoon we stopped into Hart's Tavern. The vibe and menu here are super casual with that old school pub vibe that never goes out of style. Here you'll find mostly quickly prepared pub-style food sandwiches and burgers and typical tavern-style fare appetizers like nachos, onion rings, quesadillas, and wings.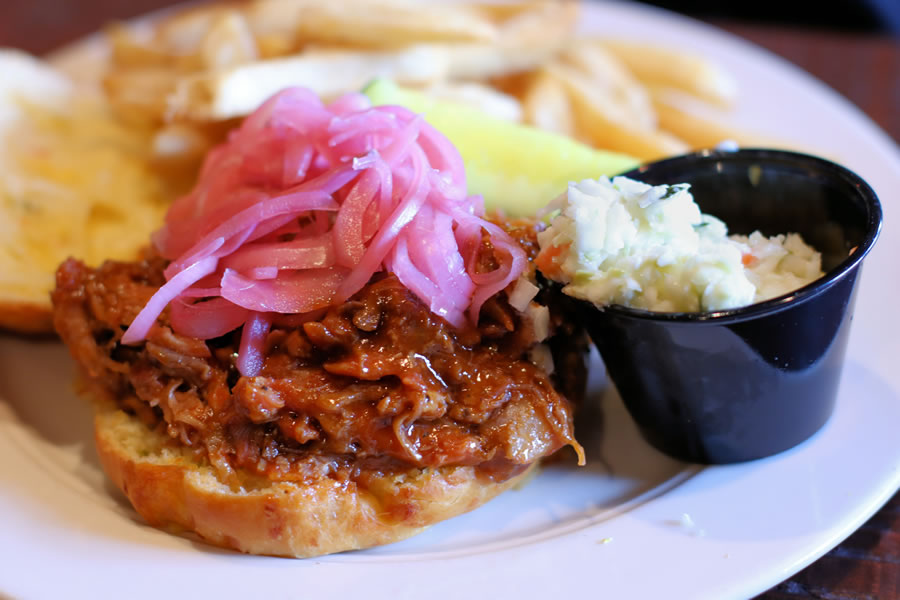 We ordered the Cheesesteak Egg Rolls, their Original French Onion Soup and the BBQ House Pulled Pork Sandwich served on a jalapeño cheddar roll with pickled red onions and coleslaw on the side. We found everything really tasty and our service was fast and friendly. It was a bit early in the day for us to start drinking, but it's a nice centrally located spot in the village if you're in the mood for an adult beverage. Hart's serves a variety of craft beer in the bottle and on draft as well as a variety of wines in the bottle and by the glass and signature cocktails.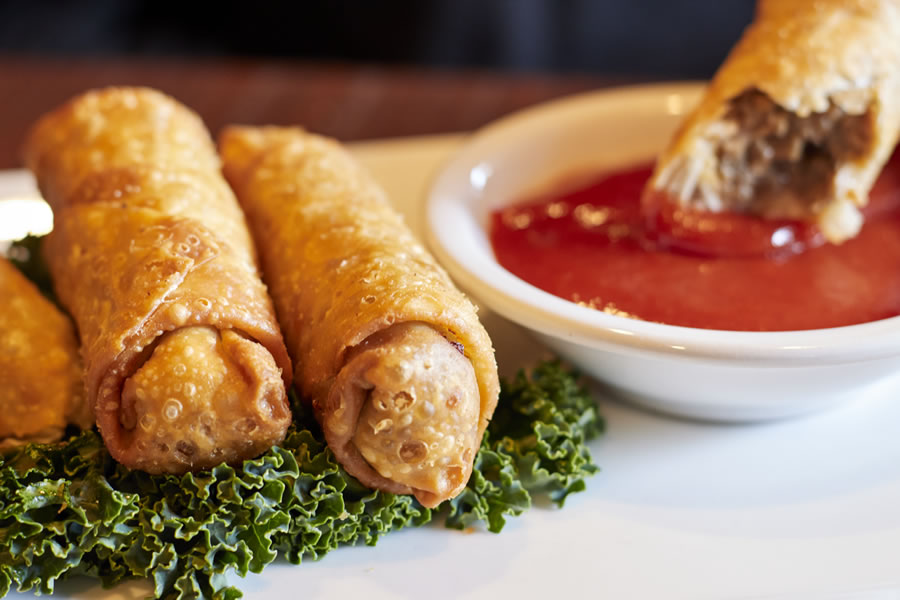 It's located to the back of Peddler Village's flagship restaurant, Cock-&-Bull which was super busy during our visit but is on our need-to-do list for next time.
Peddlers Village Tip: There are happy hour specials from 4 to 6 p.m every weekday throughout Peddler's Village. Whether you're just looking for a wine or beer tasting or the whole nine yards with a bite to eat you can check out the Village Happy Hour menus and options linked here.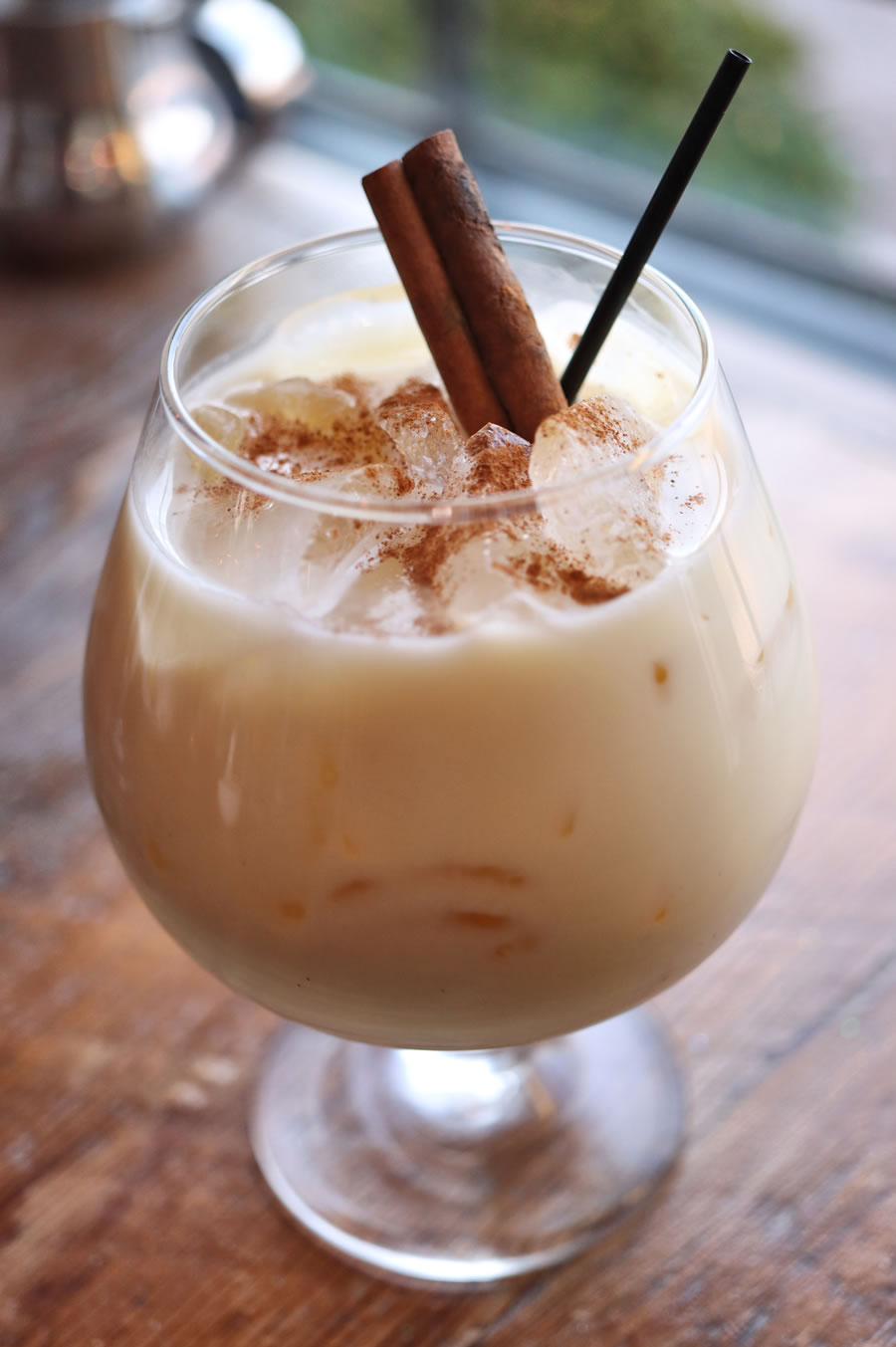 HOW TO GET TO PEDDLER'S VILLAGE
Peddler's Village is located in Lahaska, Pennsylvania. Less than an hour from Philadelphia and 90 minutes from NYC, and makes the perfect quick getaway or day trip destination if you live in the region. Peddler's Village is centrally located between New Hope 10 minutes to the east and Doylestown 15 minutes to the west along Route 202 (Lower York Road). Spend some extra days if you can and explore the nearby attractions in Bucks County including historic New Hope right on the Delaware River.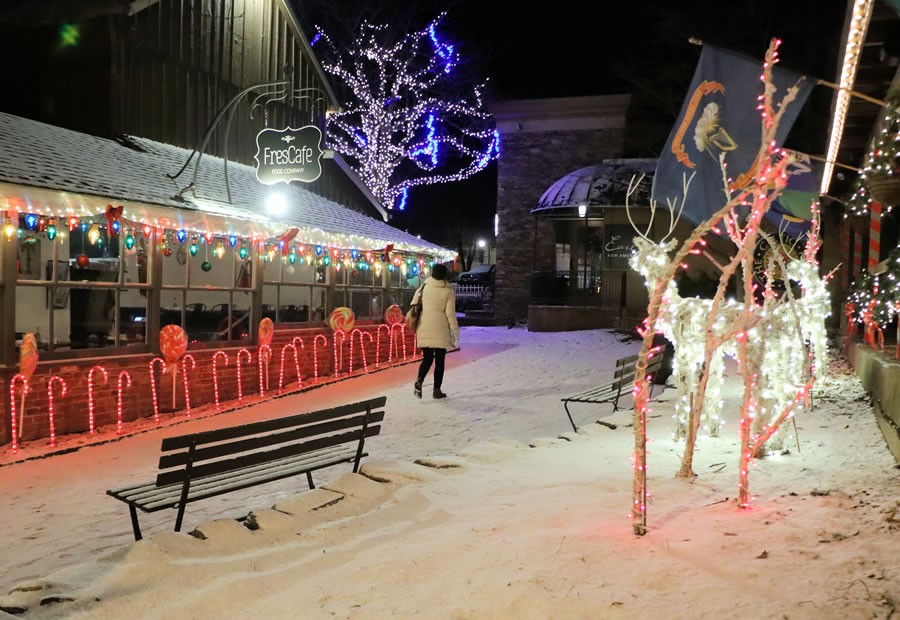 💡 Peddler's Village Driving Tip: It's not a mistake if you pop Peddler's Village into your GPS and it displays New Hope as its address. Although it's located in Lahaska, PA some mapping programs consider it to be New Hope.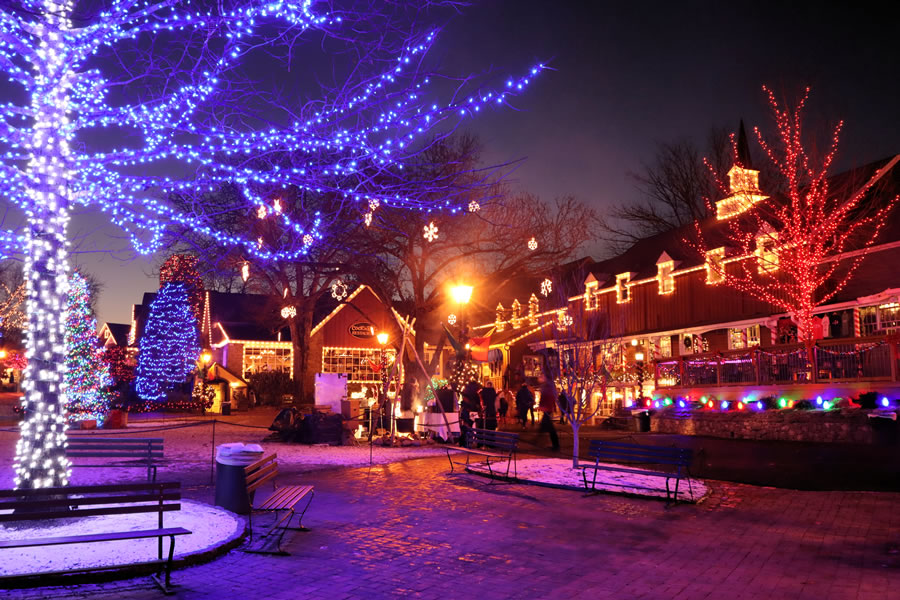 PARKING AND ADMISSION AT PEDDLER'S VILLAGE
There are no parking fees or admission fees to shop and explore Peddler's Village. There's a lot of parking throughout the village and if you're a guest at the Golden Plough Inn you're automatically assigned a numbered space with your room. A ride on the carousel will run you $2.50 and you can check Giggleberry Fair's pricing menu here for the cost of other activities at the kid-centric indoor family fun center Giggleberry Fair where the carousel is located.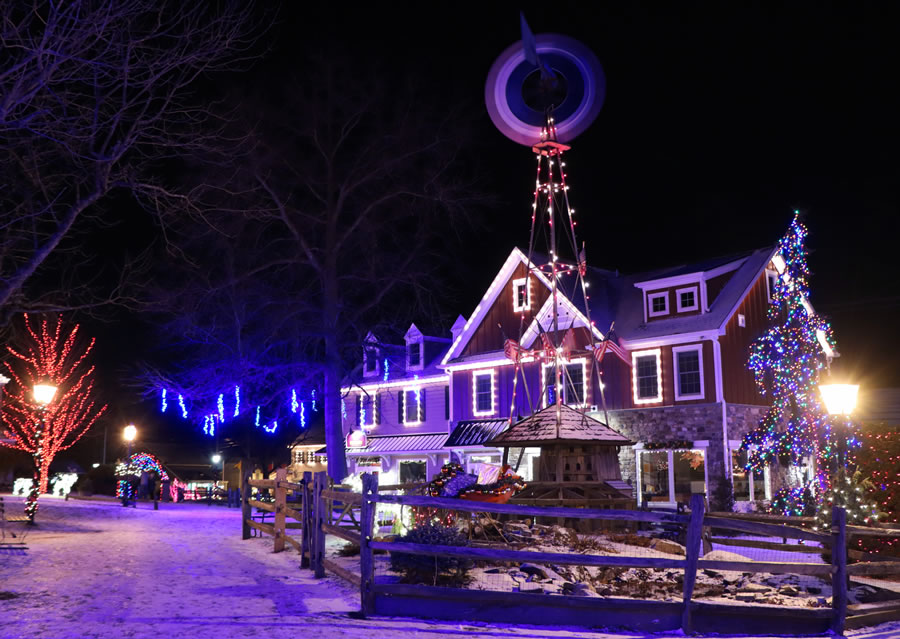 WHEN TO VISIT PEDDLER'S VILLAGE
The holiday light splendor at Peddler's Village runs through the weekend of January 10th to the 11th for their final Fire & Frost Fun event of the season with bonfires and marshmallow roasting, ice sculptures, winter games, family activities, and special appearances by winter characters.
If you can't make it this year for the lights, start planning now for a visit next year when the festivities begin again with their Kickoff to the Holidays event scheduled for November running through January of 2023.
For something extra special plan to visit Peddler's Village for their Grand Illumination Celebration at the end of November.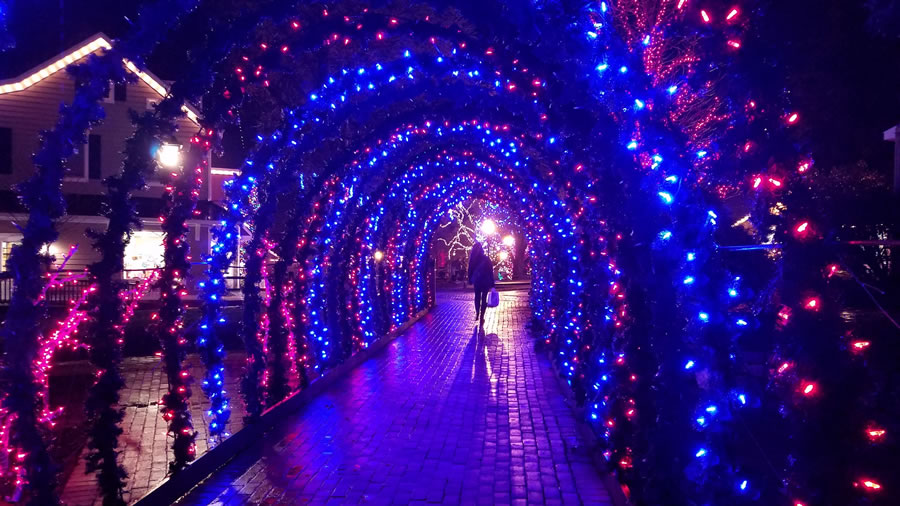 While the holidays are a special time for Peddler's Village, with monthly events and festivities you can visit year-round.
 ➡ Check the Peddler's Village event schedule linked here to plan your visit! 
Peddler's Village is open year round and equally wonderful around the holidays.  See more below!
➡ Scarecrows, Ghosts, and Fall Fun at Peddler's Village
➡ Springtime And The Strawberry Festival At Peddler's Village
➡ For a Safe & Socially Distant Holiday Getaway Visit Peddler's Village