Better Living uses affiliate links. If you make a purchase through them, we may receive a small commission (for which we are deeply grateful) at no cost to you.
* This post is sponsored by Lorex. The information and content presented here is all ours.
It's no secret that getting a home security camera is a wonderful tool to protect your family and property in more ways than one. But at this point, it's the kind of thing we should all have. Not only do they give you a way to keep an eye on your house while you're away from home, but they also give you peace of mind. Security cameras are also perfect for vacation homes during off-seasons and just about any piece of property you want to keep an eye on. I have a friend with cameras set up at his home to watch his horses while he's at work and another friend who has cameras installed on an unoccupied home about to be put on the market. While security cameras can catch ne'er do wells in the act, they can also be used as a deterrent when no one is on-site.
We recently decided we needed more outdoor home security and installed an awesome, wire-free security system from Lorex Technology. We travel often and I've always loved the idea of how they can let you check on things while you're away so you can actually have some peace of mind while on the road. Lorex is a company that has been in the security camera industry for almost 25 years and is one of the most trusted and recognized names in the biz.
Check out all the great features of this awesome hassle-free ..system we chose and some tips for installing your own.
The Wireless Security Camera We're Using
For our first-ever outdoor security camera, we installed the Lorex Outdoor Wire-Free Security System with Two 1080p Wire-Free Cameras. The cameras are completely wireless and the DVR unit comes with 1 TB of storage. That's a lot of footage! With HD 1080P Resolution (1920 x 1080 pixels) this camera's footage is clear, sharp and highly detailed so you can actually see what's going on. This is great for everyday monitoring, but especially if there is an incident where you may need to identify a subject with law enforcement. Here's why we love it so far:
It's Super Easy To Install
The Lorex system comes with everything you need to get up and running fast. All the cables, cameras, mounting brackets, and hardware are all right there. They've even included a USB mouse and a set of tools.  The DVR doesn't have built-in wifi but gets installed directly into your router with the supplied ethernet cable. As soon as I plugged it in, the cameras began broadcasting. They came fully charged as well. The entire set up took less than 20 minutes. Compared to other outdoor systems, like Nest, Arlo, Ring – Lorex really delivers it all.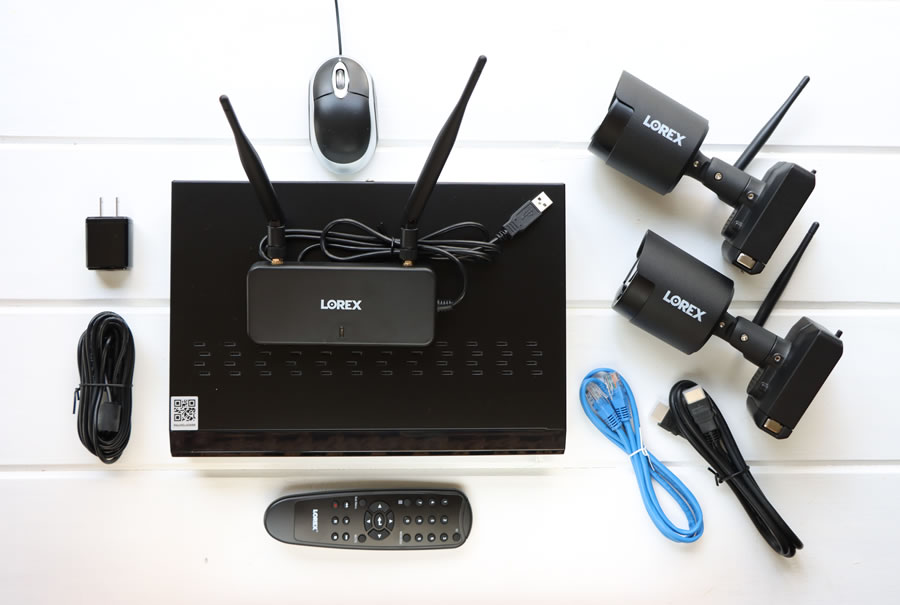 It Connects Directly To Your TV
We have ours set up to an HDMI monitor but you can easily watch live video feeds or review your video footage on VGA and HDMI monitors or even on your HDTV by using the included HDMI cable and remote.
There's No Monthly Fees or Subscriptions
One thing we love about Lorex is that you don't have to sign up for a subscription. You can always access your footage no matter what and there's never any membership fees.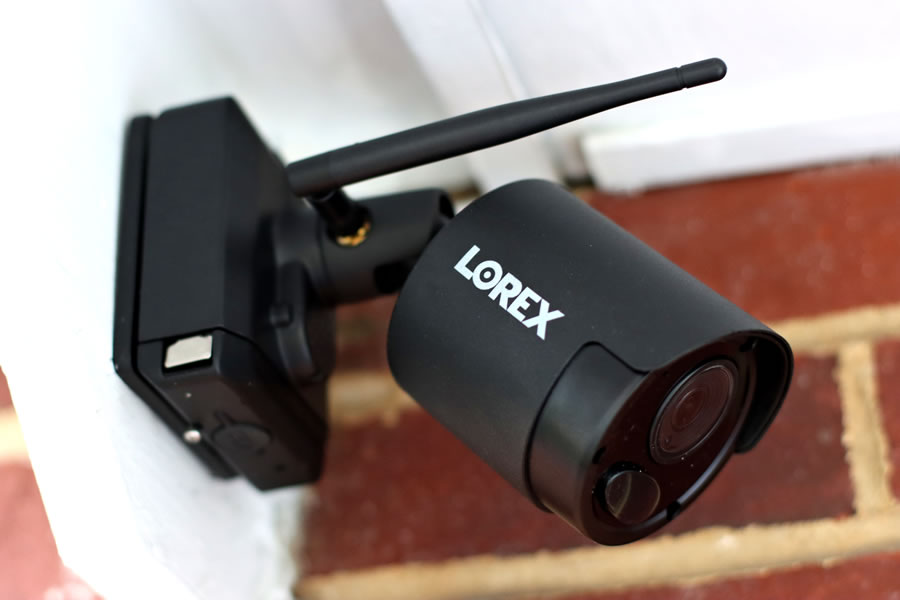 We Can Talk Through The Camera and Check-In From Anywhere
While you can review your footage on your TV or monitor at home, the Lorex security system also comes with the Lorex Cirrus Mobile App that you can download to your smartphone, tablet, or computer.  With the app, you can get daily motion alerts and check your footage while you're away. And whether it's saying thank you when UPS drops a package at your door or being able to yell at someone who's up to no good, you can even do that remotely too. That's right. The cameras have a 2-way audio speaker and microphone, so you can have a full conversation by speaking into the Lorex Cirrus app. The audio is also recorded in the event it's needed for evidence in a crime.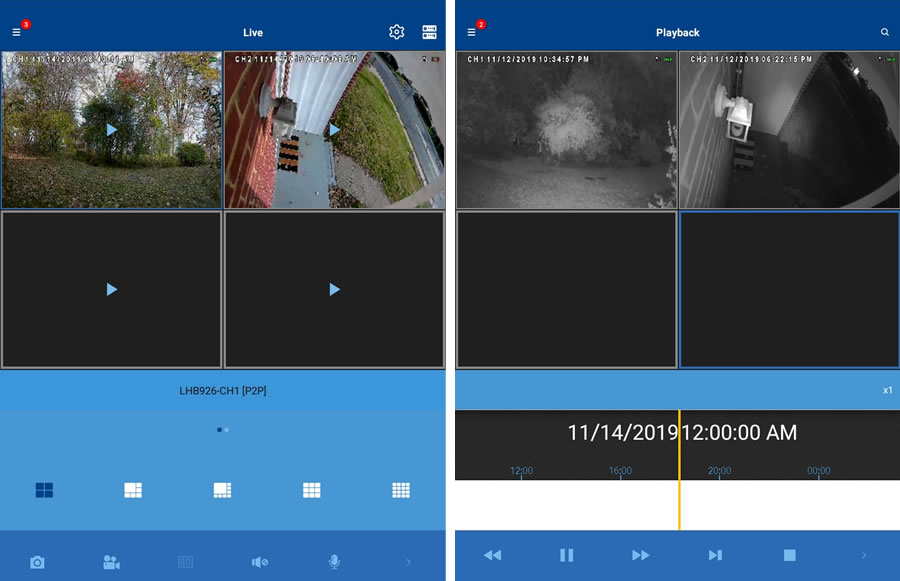 The Long Distance Infrared Night Vision Is Super Cool!
Having a clear vision of your home or property at night is just as important as the day. This camera uses powerful infrared night vision LED lights to make sure any footage captured at night is super crisp and clear. It has a sight range of up to 150ft with nearby ambient light from things like porch and street lights and 100ft if in complete darkness.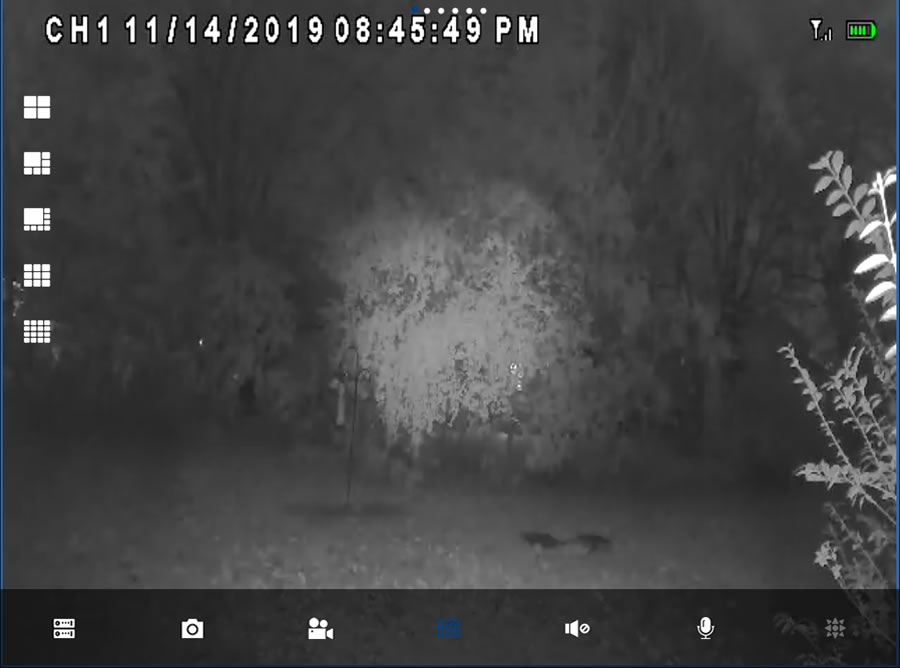 The Cameras are Totally Weatherproof and Have a Super Long-Lasting Battery
Able to withstand extreme temperatures and bad weather conditions, the Lorex cameras will work even in snow or heavy rain. The batteries in the Lorex's camera's power pack are designed so you don't have to continue to recharge them frequently. If you live on a block with moderate traffic your battery should last around 4 months. Like the cameras, the batteries can also withstand extreme weather conditions ranging from -4°F to 158°F (-20°C to +70°C) so even in the colder months, you'll be ready to record.  You can even get a solar panel from Lorex that will continually charge your camera without ever having to worry about recharging. When the batteries do start running low, they are easily recharged via a supplied USB cable.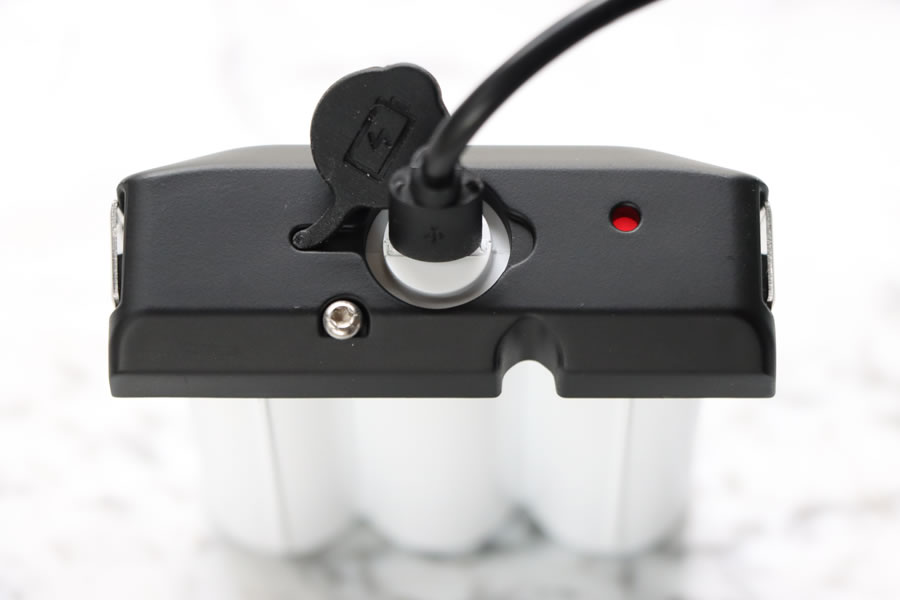 Where's The Best Place To Install Your Security Camera?
The best place to start is with the main entrance of your home or property. Then think of any easy ports of entry an intruder can get access through, such as side doors, basement doors, or large first-floor windows. When installing security cameras, try to place them up high to give you a wider field of view and to make them more difficult to be tampered with. To start, we went with our front and back doors. Other locations may include garages, pool areas or any other areas where you have something of value that you want to keep an eye on. It's also really useful if you want to monitor your pets or children while they're outside.
How Many Cameras Do You Need?
If your home has a lot of outdoor nooks and crannies, consider getting a system with 4 cameras or more. Lorex Security Cameras come in packages of up to 8 cameras and you can also add more individually as you see fit. The only thing you need to know is how many channels your security camera's DVR comes with. This is kind of like the cable box for your security system. So basically a 16 channel DVR and an 8 Channel can accommodate 8 cameras. Be sure to check the specs before you buy.
Visit lorextechnology.com for more info or to learn how you can easily secure your home or property with this easy to use security camera!