Better Living uses affiliate links. If you make a purchase through them, we may receive a small commission (for which we are deeply grateful) at no cost to you.
Have you ever dreamed of having a pool table?  Pool tables are just plain fun, even if you're not an expert player.  And they're great for parties and friendly gatherings. But, for most us, the thought of getting a pool table  is usually followed by the question, "But, where am I going to put it?"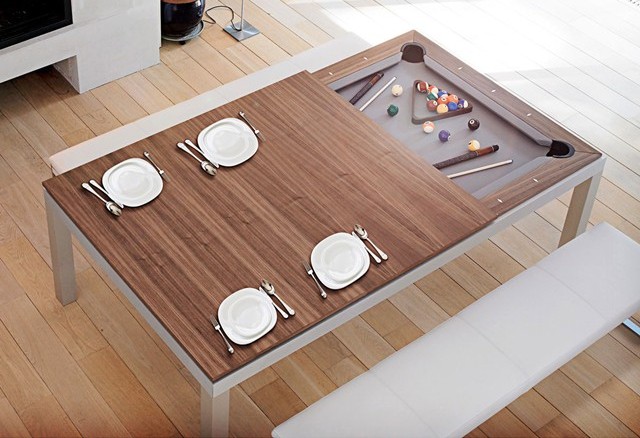 Traditionally pool tables are quite large,  extremely heavy and require their own dedicated room.  But, the table designers and engineers at a Belgian at a company called Saluc have thought of a solution. They've created a sleek modern version of a pool table that doubles as your dining table while conserving space.  These pool table dining tables or "Fusiontables" as the company is calling them are ultimate in multi-functional furniture.  Now, how cool is that?