Better Living uses affiliate links. If you make a purchase through them, we may receive a small commission (for which we are deeply grateful) at no cost to you.
One of the most wonderful places to visit in the United States is Washington D.C.. I think some of us may take our Nation's capital for granted. But, we shouldn't. There's so much amazing history and so much beauty. And there's Festivus. Wait…what?
Yes, Festivus. Being celebrated right at the Renaissance Washington, DC Dupont Circle Hotel. Just steps from our nation's most prized national treasures like the Lincoln Memorial, the White House and the Smithsonian, the Renaissance Washington, DC Dupont Circle Hotel is wholeheartedly celebrating Festivus.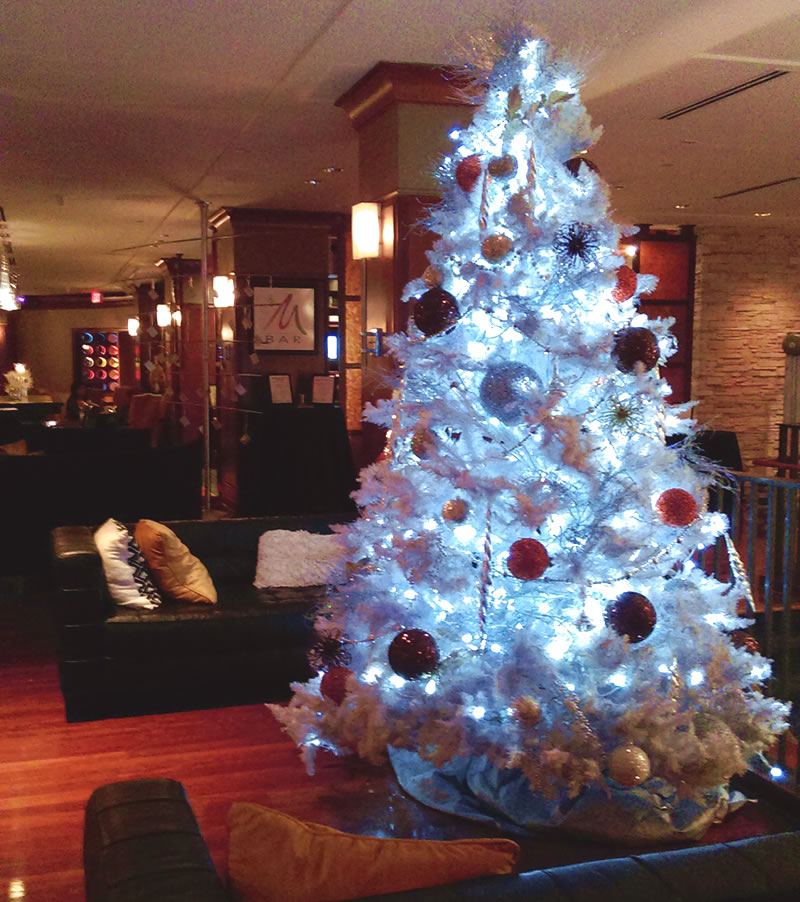 If you're not familiar with Festivus (we're sorry), its a holiday made up by Frank Costanza, Jerry Stiller's character from 'Seinfeld,' to replace what he believed to be an over commercialized Christmas.
For your viewing pleasure the full story of Festivus:
And you ask why would the Renaissance Washington, DC Dupont Circle Hotel celebrate Festivus? Because its just plain fun. Festivities At the Renaissance Dupont include all the traditions Frank Costanza envisioned and George had to endure growing up, including, "Feats of Strength," "The Airing of Grievences" and last but certainly not least, the "Pole of Miracles." Here's how the Renaissance Washington D.C, Dupont Circle is celebrating:
"The Festivus Pole of Miracles"
When visiting our interpretation of the classic Festivus Pole, guests have the opportunity to make a wish come true this season by donating to Children's Miracle Network.  Guests are encouraged to pick an envelope from the Festivus pole, donate and receive fresh baked goodies as a thank you.
"The Festivus Miracle"
In the spirit of holiday giving, the hotel hopes to create small "miracles" this season. Throughout the month of December, a portion of proceeds from Festivus beverage and food specials, in addition to all donations collected from the Festivus Giving Pole, will be given to Children's Miracle Network.
"Airing of Grievances"
Instead of airing grievances, the hotel has created a special wall, located in the lobby, to encourage guests to answer "How Could You Make the World a Better Place?" and to post their "grievances" on the wall.
"Feats of Strength"
A Festivus celebration is certainly not complete without a test of strength. Guests can show us their strength in with a custom carnival high-striker. In the words of Frank, "Lets Rumble!"
So we decided we had to go check out the Renaissance WashingtonDC Dupont Circle Hotel for ourselves. Festivus here we come!
There's even Festivus Cocktails!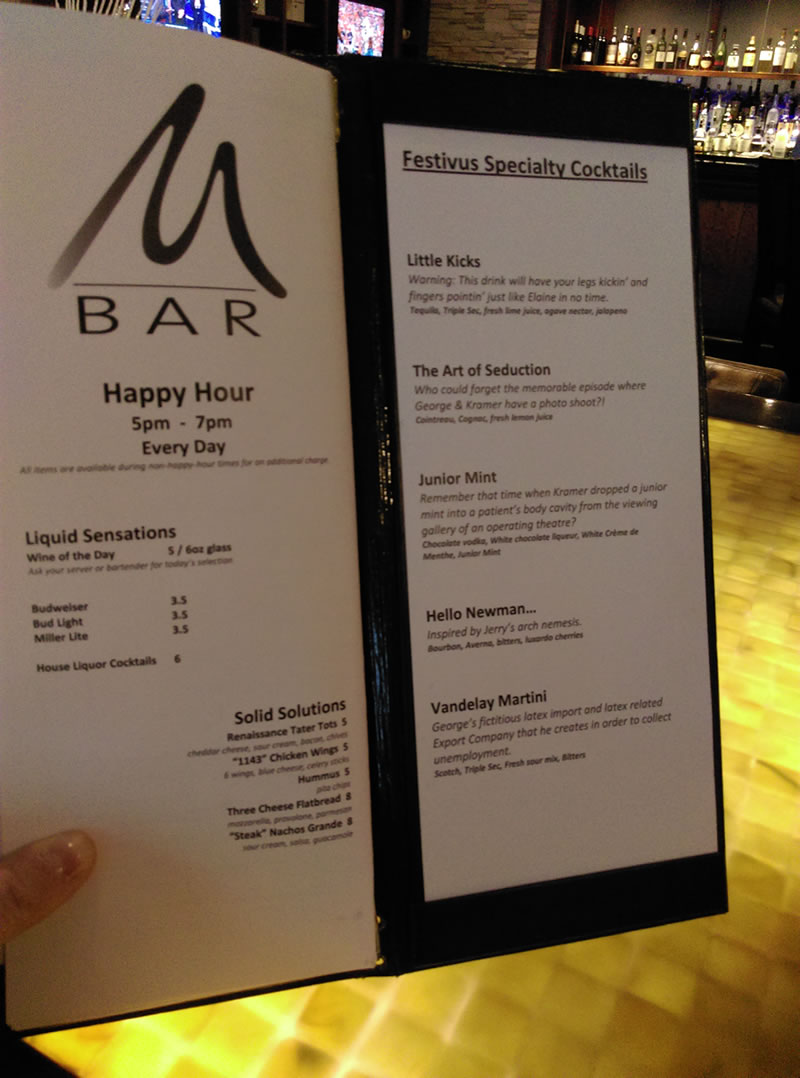 Conveniently located in south of end of Washington, DC's Dupont Circle neighborhood, the Renaissance Washington DC, Dupont Circle Hotel is situated blocks from both historic Georgetown and Dupont Circle's vibrant restaurants and nightlife. The hotel is minutes from the metro and the most iconic of Washington D.C city sites. It's just three miles away from the U.S. Capitol, home of the presidential inauguration. If you're planning on attending this year, the Renaissance Dupont Circle is a great place to stay.
Upon arriving to the hotel our car was quickly valeted. Truly convenient in any major city.We loved the stylish lobby lounge, which we were told has been recently updated. It's chic and sophisticated yet still feels cozy. The perfect place to relax, grab a cocktail or a coffee, maybe a bite to eat and just enjoy.  During our visit the lobby was beautifully decorated for the holiday season and of course for Festivus.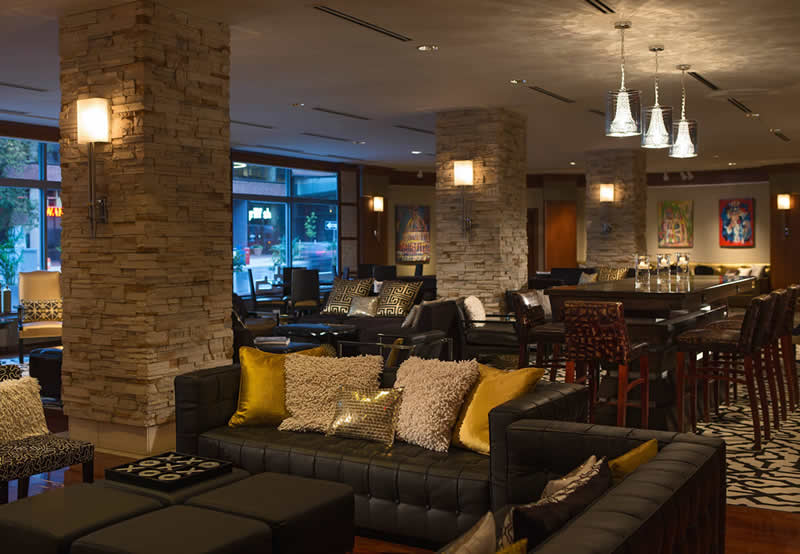 Check-in was swift and friendly. There was a great energy from everyone working at the front desk the entire duration of our stay.  We found our room at the Renaissance Dupont Circle very comfortable. The bedding was plush and luxurious and the bed was comfortable. The bathroom was generously stocked with AVEDA soaps, shampoo, conditioner and body wash which was a pleasant surprise. Our junior suite, came with an adjoining sitting area, complete with a comfortable couch, flat screen TV, and a mini-fridge.  We even got a welcome cheese board!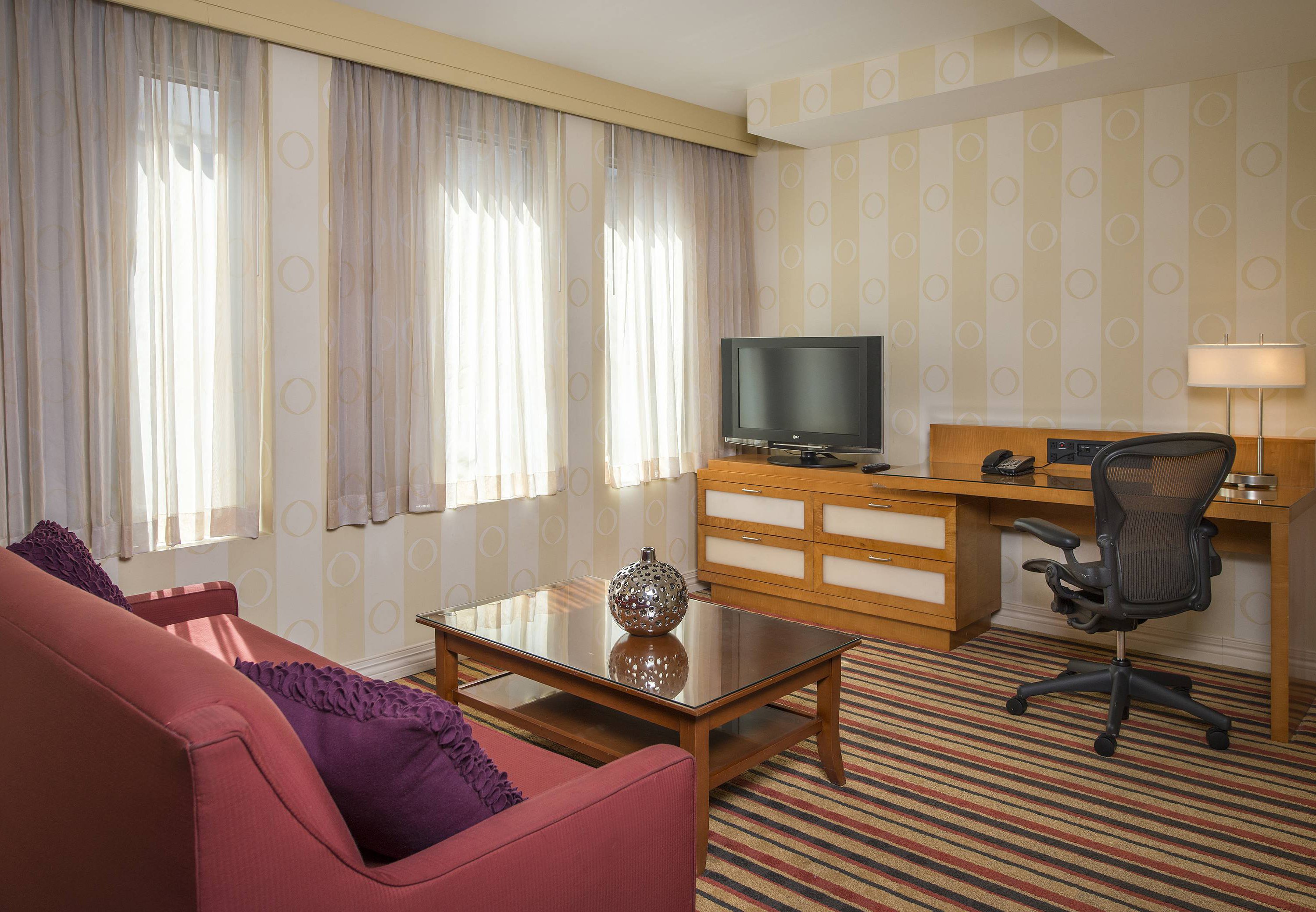 For anyone staying here on business or who may have a little work to do, each guest room comes complete with an ergonomic work space and includes high-tech Plug-in technology. Plenty of outlets to charge up your phone, tablet, laptop your heart's content. Free Wifi is included with your stay if you join the Marriott rewards points program, which is completely free. It's available in the lobby for all guests all the time.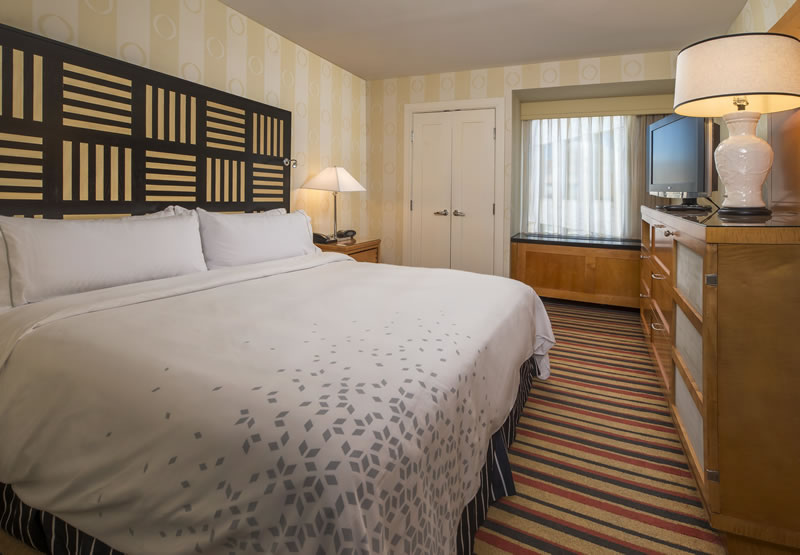 FOOD @ M Bar
The day of our visit to the Renaissance DC Dupont Circle it was cold. Really cold. And rainy. In all honesty we just didn't feel like hitting the pavement since we were already starving. Now I know D.C. has some seriously amazing restaurants. But after eating at the Renaissance I was so happy with our decision to just relax and enjoy the hotel's restaurant M Bar where lunch, dinner and cocktails are served daily. The food is actually pretty amazing… and seriously underrated.
M Bar's eclectic menu created by executive chef Devon Caprili has something to satisfy even the fussiest of palates. Here's some of the delicious tidbits we tried. Don't judge, I said we were hungry: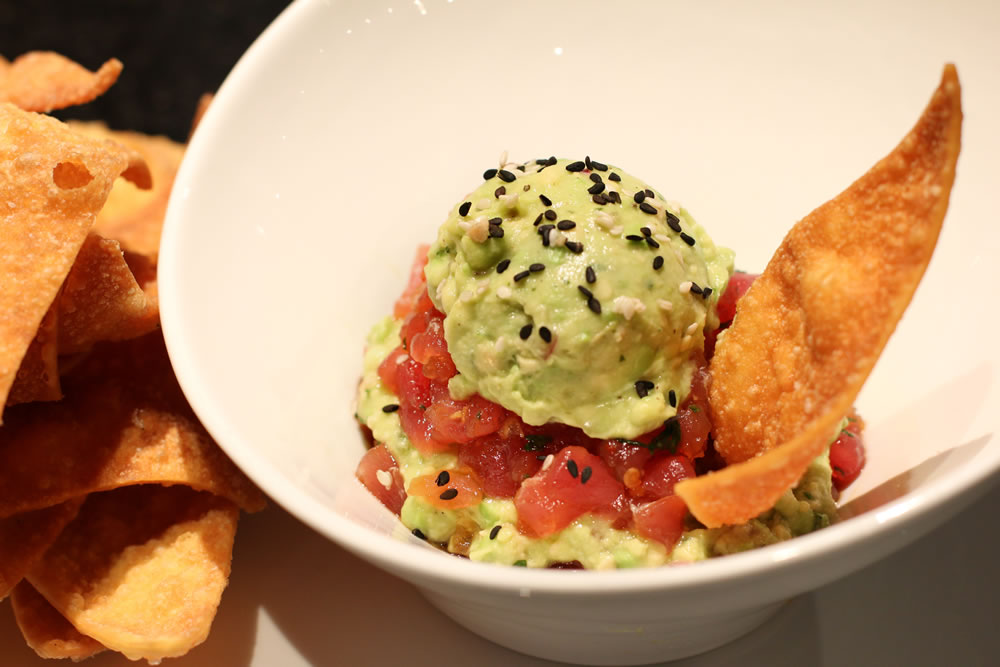 Asian Chips and Salsa: Ahi tuna tartare, cilantro ponzu sauce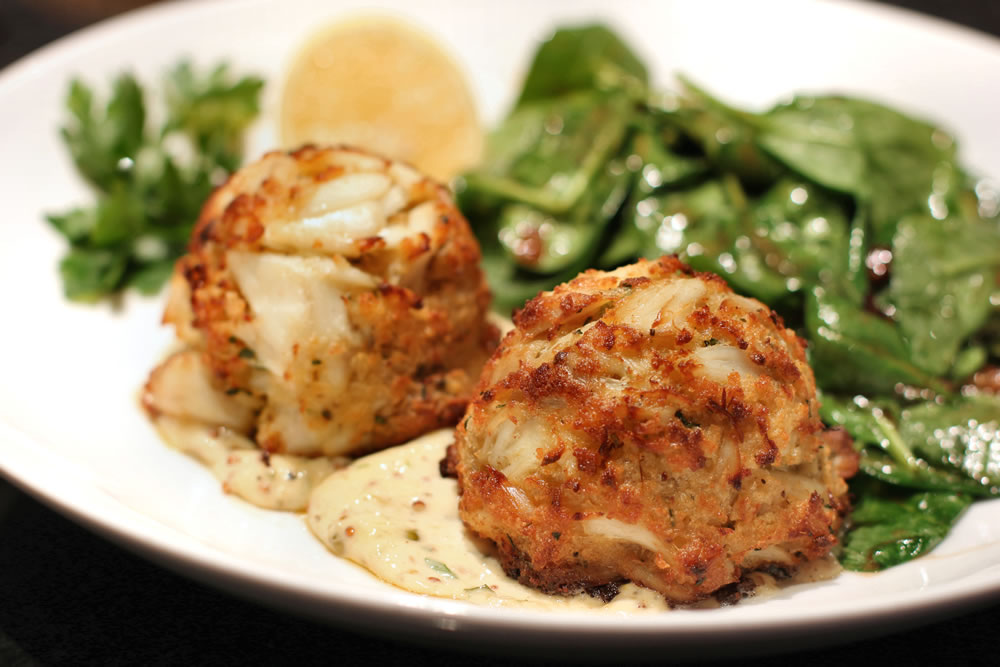 Maryland Crab Cakes: Creamy whole‐grain mustard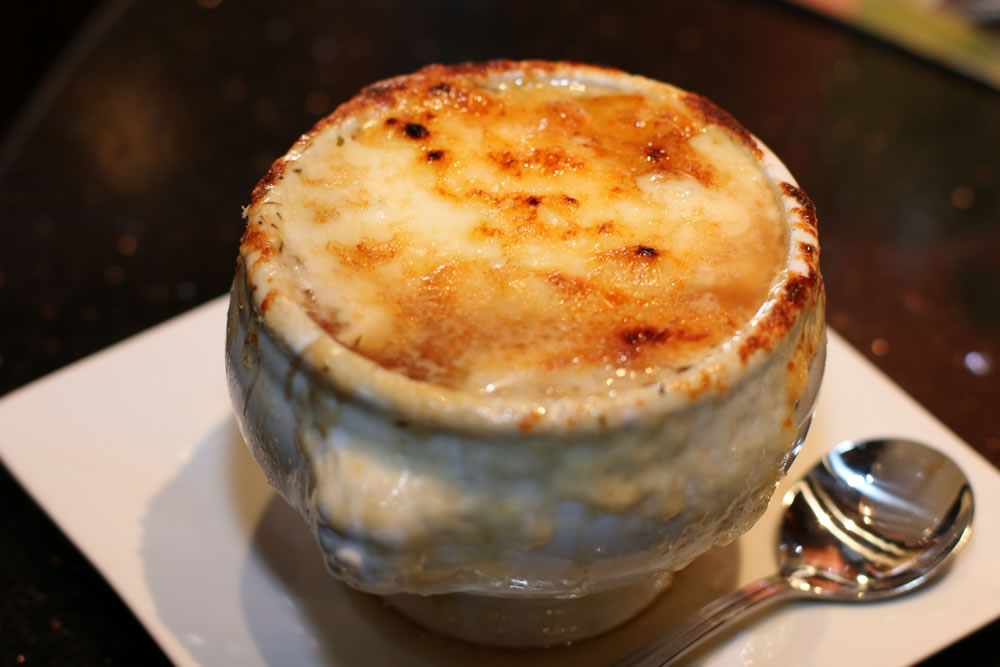 French Vidalia Onion: Caramelized Vidalia onions, asiago, fontina and gruyere cheese crouton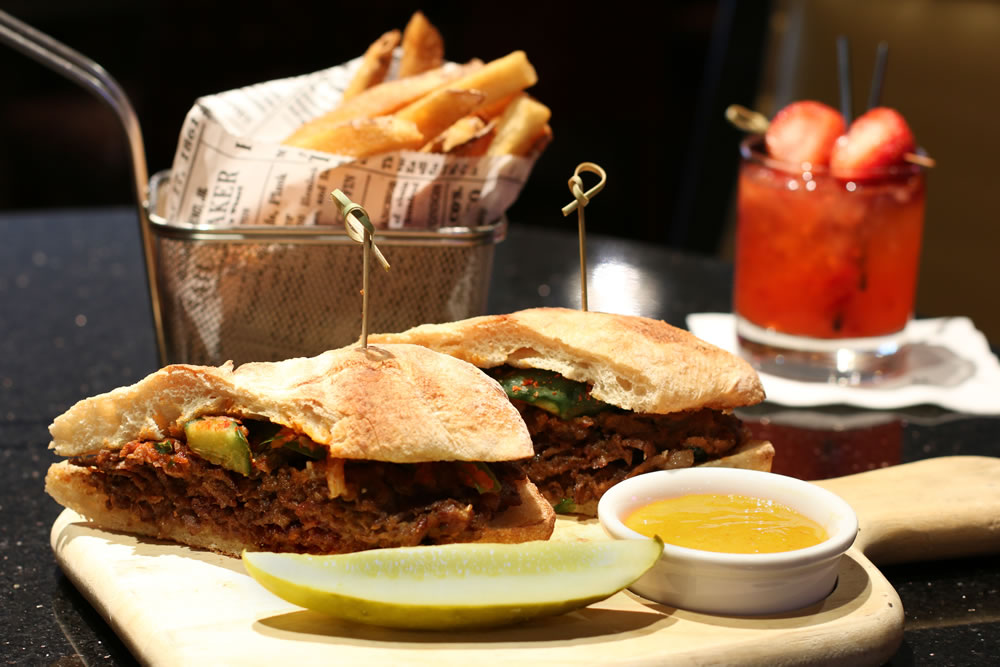 Bulgogi Ciabatta: Marinated beef ribeye, cucumber kimchee, spicy chili spread, ciabatta roll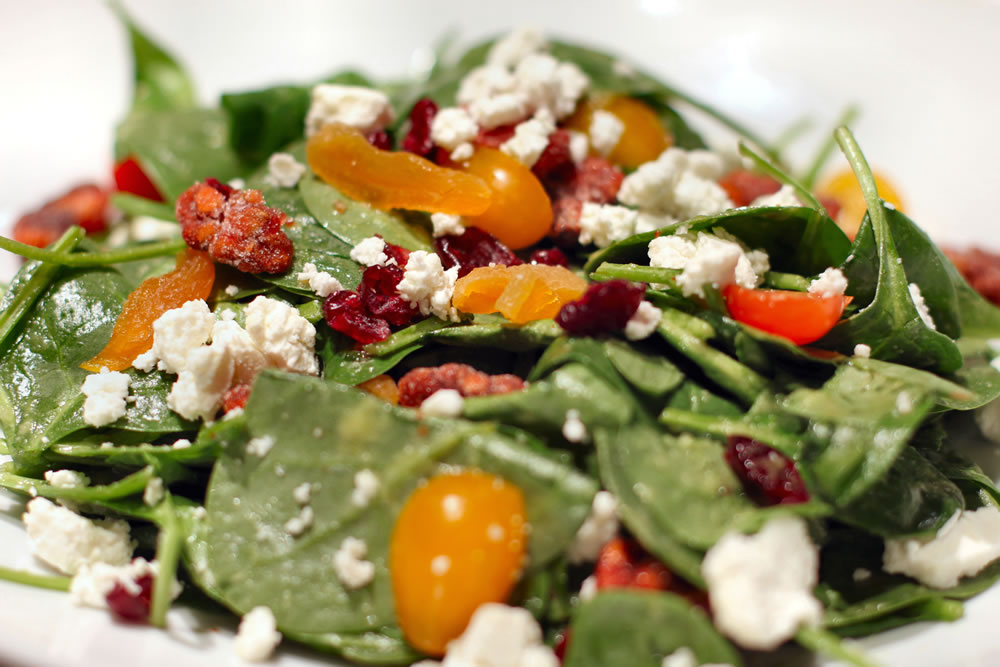 Baby Spinach Salad: Teardrop tomatoes, crumbled goat cheese, dried apricots, dried cranberries, candied walnuts, maple Asian pear vinaigrette
Renaissance Bread Pudding
Just beyond the lobby lounge area is the on-site Illy Cafe. This was the perfect place to get a coffee fix. In honor of the season I decided to try their special Eggnog Latte. Thank you Illy Cafe! I am now hooked on Eggnog lattes and may have had like 3 or 4 during my stay there.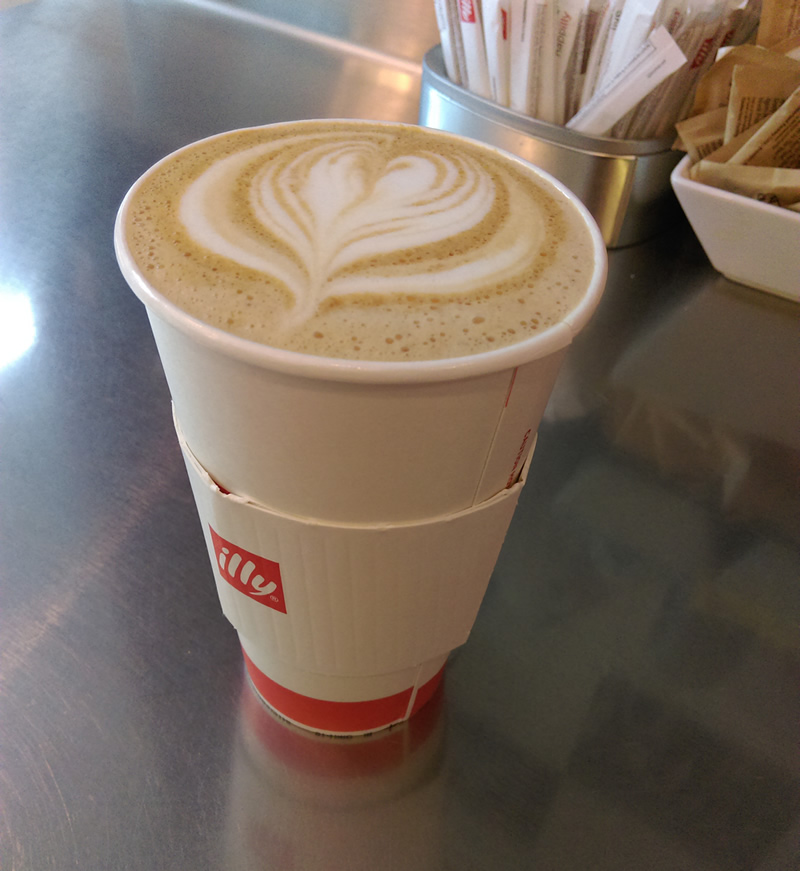 If you're up for a big breakfast, their restaurant MBrasserie serves a daily breakfast buffet complete with all the breakfast goodies you could ever want. If you're not that hungry we  suggest heading over to the Illy Cafe for your morning coffee fix and perhaps a baked good.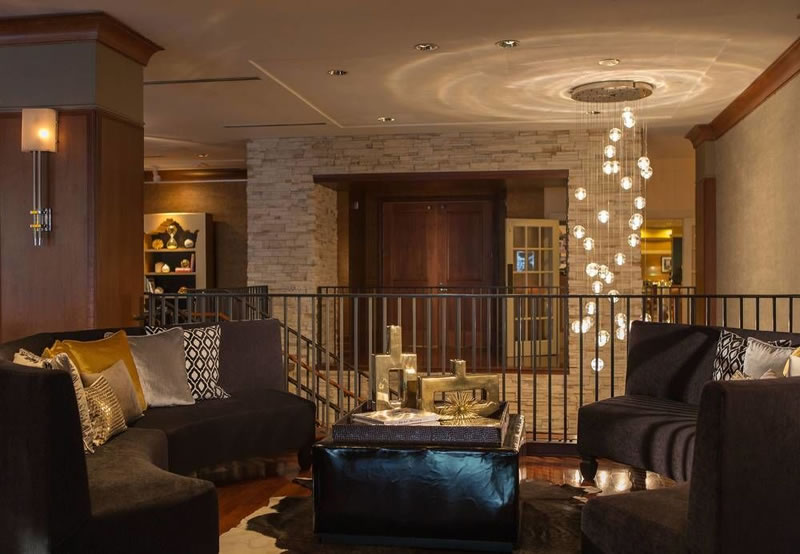 This hotel has so much going for it. The cool boutique vibe, the great location and the food just to name a few. The thing stood out most about this hotel was the staff. Everyone from the bar to the front desk were so friendly and courteous it made staying at this hotel such a pleasure. Anyone who's well traveled knows a staff can make or break a hotel's experience for it's guests.
If you're traveling to Washington D. C., consider staying at the Renaissance D.C. Dupont Circle Washington D.C.
Special Hotel Features:
– Fully equipped fitness center
– 10,800 square feet of event space
– Valet Parking
Address: 1143 New Hampshire Avenue NW Washington District Of Columbia 20037 USA
Want to check out the Renaissance Dupont Circle? Visit them online @:
Website:
Instagram: @therendupont
Twitter: @THERenDupont
Facebook: @RenaissanceWashingtonDCDupontCircleHotel
*This is a sponsored conversation written on behalf of Marriott. The opinions and text are those of Better Living.