Better Living uses affiliate links. If you make a purchase through them, we may receive a small commission (for which we are deeply grateful) at no cost to you.
Spring is finally here! Which means, it's time to start that annual spring cleaning ritual. Let's clear out that dust and clutter and make your home is sparkle. Doesn't a spotless home just make you feel good?
But, if you're like me, you probably don't feel 100% about the cleaning products in the grocery aisle.  Not only are they expensive, but they're full of toxic chemicals and questionable ingredients.   These can actually pollute the inside of our homes. Not too healthy.
But, you don't need them. Really. All you need is a few essential oils and ingredients like white vinegar and baking soda and you're set.
What are essential oils?
Essential oils are the fragrant, highly concentrated natural compounds that are found in plants and flowers. Essential oils are what give things like lemons, oranges, rosemary and roses their distinctive smell. These oils have been treasured for thousands of years for their healing abilities.  Think antibacterial, antiviral, antifungal with pleasing scents that uplift (like lemon and peppermint) or relax and soothe (like lavender). With essential oils you can ditch the man-made toxic stuff and clean your home the healthy natural way.
Essential oils are very powerful and a few drops go a long way.  By using essential oils not only will you be saving money, you'll feel better about your cleaning.  It's a total win win.
If you've been wanting to try using essential oils, these super easy cleaning recipes are the perfect place to start.  Experiment, have fun and stay healthy!
Where can I buy essential oils?
There are lots of essential oils on the market. But with so many companies to choose from it can get confusing. Many companies sell low quality and diluted essential oils.  So who should you buy from? We love and recommend doTerra essential oils . doTerra essential oils are tested 7 different ways through 3rd party labs to ensure their oils are free of pesticides, herbicides and chemicals. With doTerra you don't have to guess if you're getting the purest and most potent on the market.  You know it.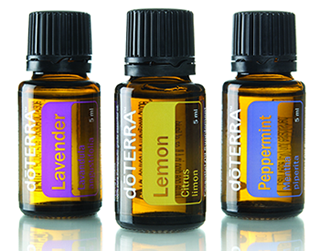 To check out doTerra just click the links through this article. They have an awesome little beginners kit with the 3 oils below that you use for all the DIY's listed here. You can also check out all their other oils. It's lots of fun to collect & try new scents!
Linens
1) Linen Spray – Fill a spray bottle with Vodka (Not the good stuff. You can save that for after you've cleaned ;-))  Add a few drops of lavender essential oil. Shake bottle and spray your mattress and pillows when changing your sheets. Vodka's high alcohol content makes it a powerful disinfectant and deodorizer. Lavender reduces stress and improves sleep quality.
2) Drawer Refresher – Reuse dryer sheets by adding a few drops of your favorite essential oil and putting them into drawers & closets to refresh clothing or towels.
Surface Cleaners
3) Super Fresh All Purpose Cleaner Recipe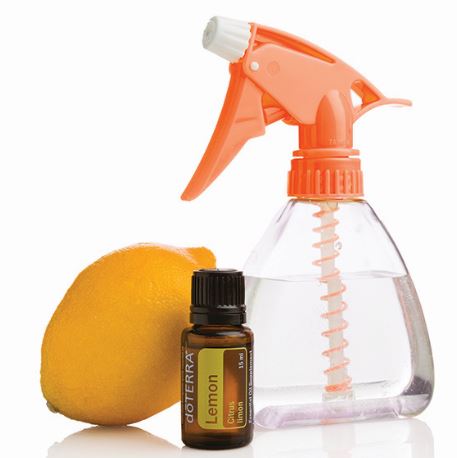 Supplies You Need
16 oz. glass or PET plastic spray bottle
1/4 cup white vinegar
1 3/4 cups water
30 drops essential oil
Try these combinations:
15 drops each of Lavender and Lemon
10 drops each of Eucalyptus, Peppermint, and Wild Orange
15 drops each of Grapefruit and On Guard from dōTERRA (we love this one for super germ killing power)
Place all the ingredients in the spray bottle. Shake to combine and use for surface such as counter tops and floor spills.
4) Window & Glass Cleaner Recipe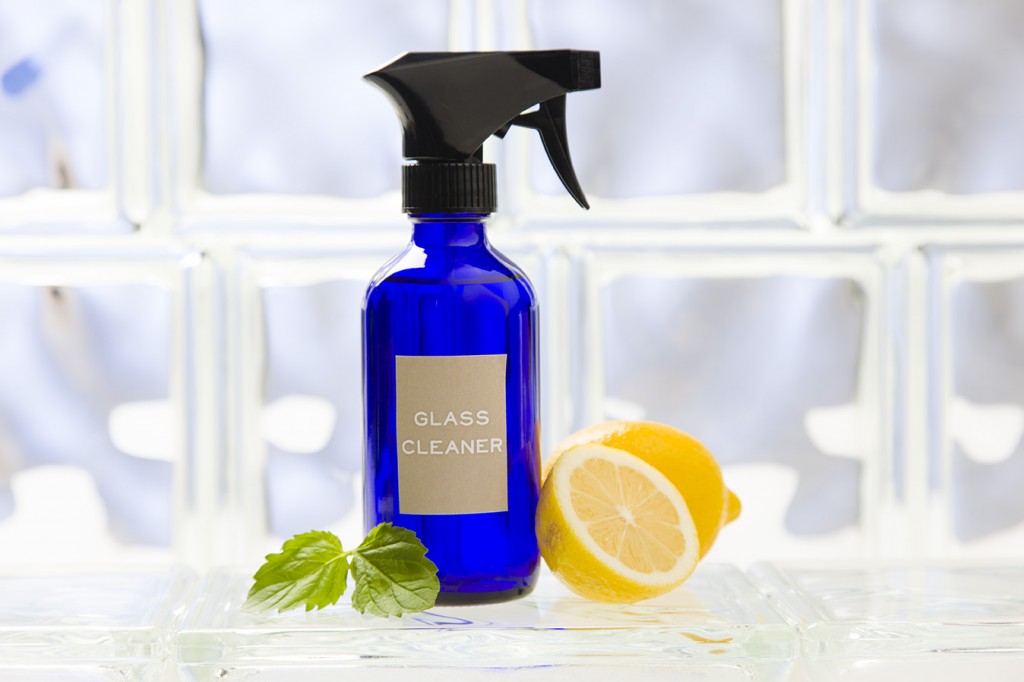 Supplies You Need
16 oz. glass spray bottle
1/8 cup white vinegar
1/8 cup rubbing alcohol
15 lemon or orange essential oil drops
1 3/4 cups water
Mix all ingredients together in a spray bottle and shake to combine.  Spray on windows or glass and wipe away with some old newspaper for a glasy streak free shine.
Kitchen Helpers
5) Garbage Can Odor Buster –  Put some old newspaper or paper towels in the bottom of your garbage can. Add a few drops of essential oil (Doterra Purify recommended) to the paper. The paper will absorb spills while the essential oil will disinfect and deodorize.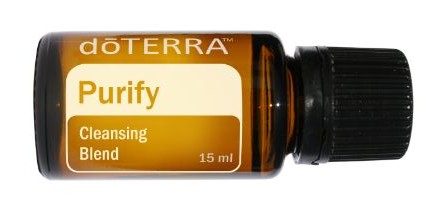 6) Dishes – Add a drop of lemon oil to your dishwasher detergent or liquid for added cleansing benefits and a fresh scent.
Laundry
7) Washing Clothes -When cleaning sheets add a few drops of lavender to the rinse cycle. Lavender essential oil is known for its relaxing properties and is known to promote a restful night's sleep. Plus it smells amazing.
Bathroom
8) Super Sink & Tub Scrub – Mix 1/2 cup baking soda, 1/2 cup vinegar and 5 drops of Bergamot or Lime essential oil in a bowl. Apply to bathroom surface and let sit 5 minutes and then scrub away. Perfect to disinfect and clean your bathroom sink and bathtub .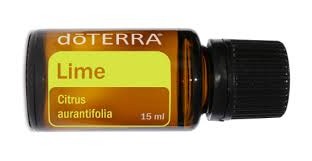 9) Bathroom Freshener – Place a cotton ball with 10 drops of lemon or peppermint essential oil and place behind the toilet for a refreshing bathroom scent.
10) Toilet Paper Roll Room Refresher – Add 2-3 drops of your favorite essential oil to the inside cardboard roll of the toilet paper. Every time someone uses the roll the scent will pleasantly diffuse through the room.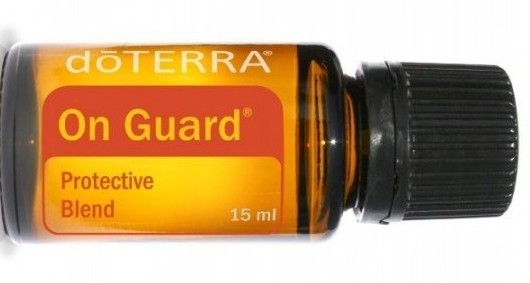 11) Shower Curtain Mold Buster – In a 16 oz spray bottle add, 5 drops each of eucalyptus essential oils and tea tree oil with warm water. Keep in the shower and spray on the curtain for a natural, nontoxic mold destroyer.
Purify The Air
12) Air Freshener/Room Spray – Put 1 TBS Baking soda into an 8 oz spray bottle with 1 cup water and 10 drops of essential oils in bowl. Screw on the nozzle and shake until the baking soda is dissolved. Spray as desired,  This will immediately freshen any room and deodorize.
13) Air Freshener In a Jar –  Fill a canning jar halfway with baking soda and 15-25 drops of essential oil. Mix well.  Cut a piece of decorative fabric about 2 inches larger than the jar opening. Screw the metal lid rim onto the jar over the fabric. Every few days give it a little shake to release more scent. Add more oil as needed.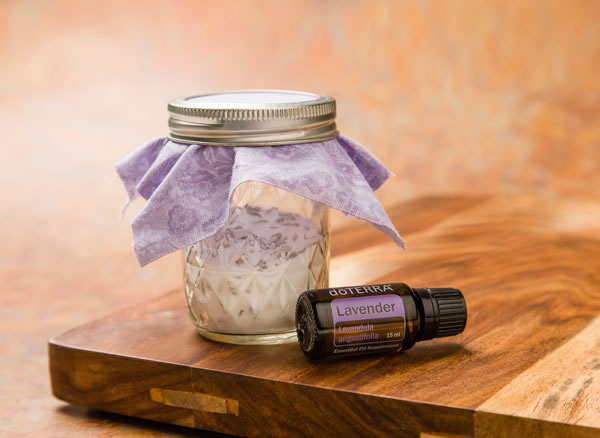 Clean The Floors
15) Vacuum Freshener – Place 5 to 10 drops of your favorite essential oil onto a fresh vacuum bag and then insert the as usual. For bagless vacuums place 5 to 10 drops of essential oils on a tissue or cotton ball and place directly into the vacuum's empty canister. Vacuum normally and replace as desired.
16) Carpet Freshener – To make a carpet freshener, add 20 drops of lemon essential oil to a cup of baking soda. Stir well and let sit for an hour so the oils can be absorbed. Sprinkle over your carpet. Let sit for 20 minutes and then vacuum the powder for a super fresh carpet.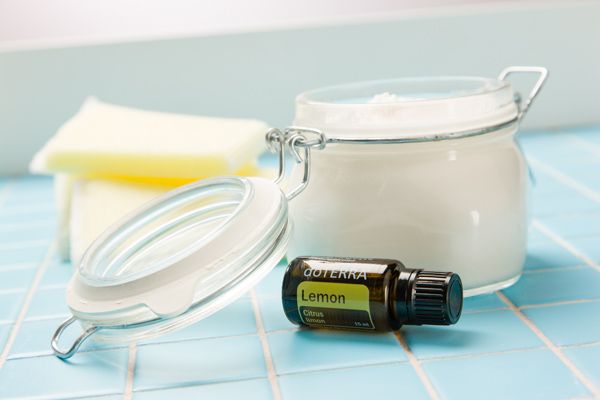 Furniture
17) Lemony Furniture Dusting Oil – Combining 10 drops of pure lemon essential oil, 2 tablespoons of lemon juice and a 1/4 teaspoon of olive oil. Sprinkle the mixture onto a rag or old T-shirt and use to dust wood furniture.
More Tips
Check out doTerra's essential oil shop. They have many wonderful oils and some great oil blends special to doTerra.
Experiment with different essential oils to find what scents you like best.
Dark colored Glass Spray Bottles are recommended for storing your essential oils and cleaning recipes which can react with plastics and make them ineffective. If you don't have any or aren't available near you they may be purchased online here.
If using plastic bottles make sure they are PET plastic to preserve the essential oils from breaking down
Always store essential oils and products made with them in a dark area away from sunlight.
As with any cleaning products keep out of reach of children or pets.
*This post contains affiliate links.