Better Living uses affiliate links. If you make a purchase through them, we may receive a small commission (for which we are deeply grateful) at no cost to you.
When you go food shopping do you try to buy organic? Sometimes it can really get expensive or even hard finding the ingredients that you need. ACME Markets is sponsoring this post today to show off their O Organics® line and let everyone know they believe great-tasting organic food should be easily available to everyone at a great value. And shouldn't it?  It's a great thing when we can all eat a little bit healthier without breaking the budget. But have you guys ever heard of O Organics? Today it's actually the number one selling Organics food brand in the U.S.! They offer over 400 USDA-certified organic foods at pretty awesome prices. From things like organic butter, milk, cream cheese, flour, and sugar to produce and yummy snacks like popcorn and chips O Organics has you covered.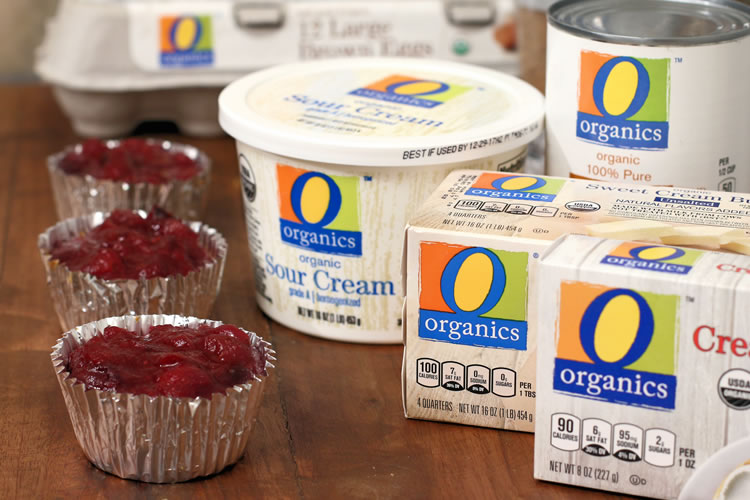 O Organics is available in my area. That's where I get mine but if you don't have an ACME Markets store near you luckily O Organics can also be found at all of the Albertsons Companies family of stores including Albertsons, Safeway, Jewel-Osco, Vons, Pavilions, Randalls, Tom Thumb, Shaw's, Star Market, United Express, United and Carrs/Safeway. Visit (ADD URL) to find a store near you and discover more meal prep tips and recipe ideas.
And speaking of sweet, I generally try to use organic ingredients in all my holiday baking. Luckily with O Organics, ACME Markets has everything I usually need for whipping up my favorite holiday treats. The quality of O Organics products is pretty great so if my recipe is on point everything turns out amazing. And who doesn't love one-stop shopping? I know I do. And one-stop organic shopping? Even better. That's why I love my local ACME Markets store.
Looking for a yummy holiday treat to bake up with organic ingredients this holiday? These Mini Cranberry Pumpkin Cheesecakes are just perfect this time of year. Plus they're made with lots of O Organics products like organic pumpkin puree, organic cream cheese, and organic butter. All blended together into some mini cheesecake goodness.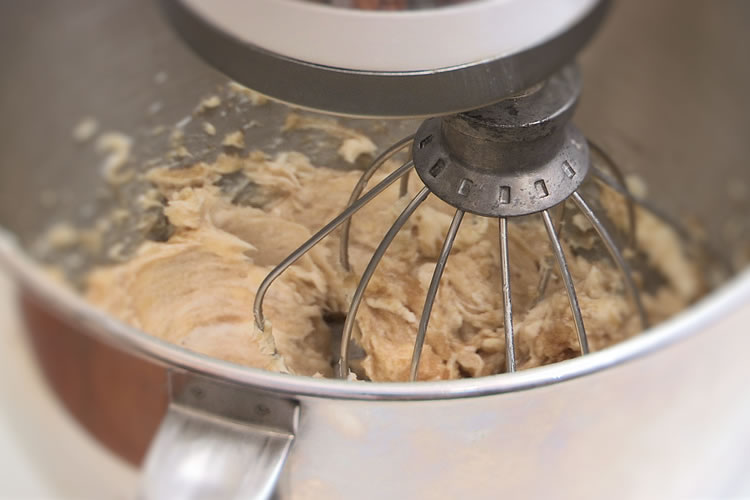 This recipe makes 12 mini cranberry pumpkin cheesecakes and the recipe can easily be doubled. If you don't want to make your own cranberry sauce we get it. Just use your own favorite prepared sauce.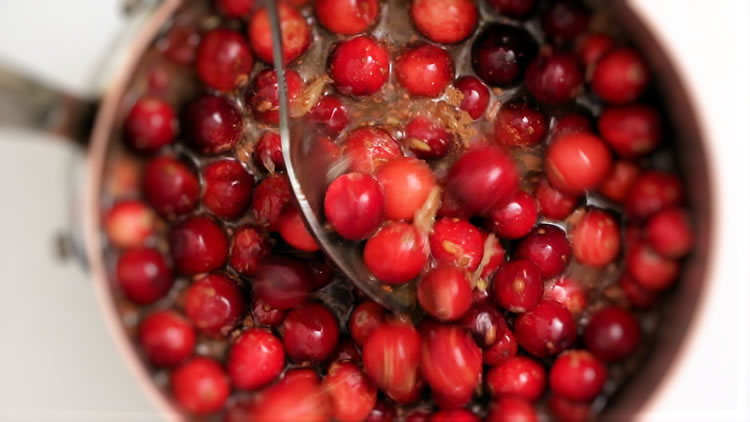 We also feature a graham cracker crust prepared using graham cracker crumbs, but you could also use gingersnaps, vanilla wafers or whatever else you might fancy. We used prepared crumbs which we found soaked up quite a bit of butter. If you're making your crumbs from whole graham crackers, start by adding 3 tablespoons of butter. You'll want a moist crumbly consistency. If it seems dry add a bit more.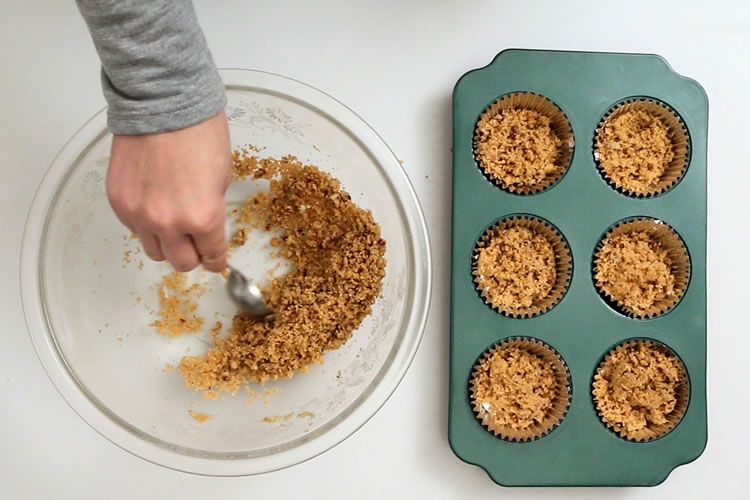 You'll want to really press the crust down into the pan. Don't be shy. For a neat trick, find something round and flat that fits into the bottom the liners. I used the bottom of small metal ramekin I had. Then just press the graham cracker crumbs into the pan and you'll get nice even crusts.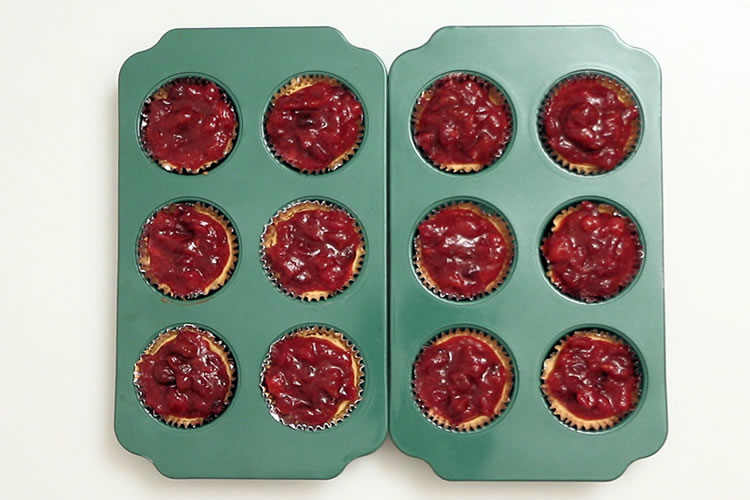 Take a look at the video I created to show you how easy they really are!
Happy Holidays and remember OOrganics has all your holiday baking needs covered. Now onto the recipe…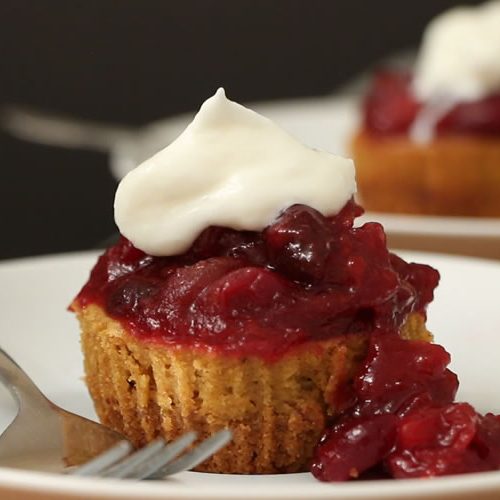 Mini Cranberry Pumpkin Cheesecakes
These mini cranberry pumpkin cheesecakes are the perfect addition to any holiday dessert table or potluck. This recipe makes 12 but can be easily doubled.
Ingredients
Cranberry Sauce
12oz

bag

fresh cranberries

1

cup

fresh orange juice

2/3

cup

sugar

1

tsp.

orange zest

1

tsp.

cinnamon

pinch

salt
Graham Cracker Crusts
1

cup

graham cracker crumbs

1/3

cup

pecans, finely chopped

6

tbsp.

O Organics Butter, melted

3

tbsp.

brown sugar

1/4

tsp.

salt
Mini Pumpkin Cheesecakes
1

package

O Organics Cream Cheese (8 oz)

½

cup

O Organics Brown Sugar

1/2

cup

O Organics Pumpkin Puree

1

tbsp.

O Organics Sour Cream

1

egg

1/4

tsp.

salt

2

tsp.

vanilla

1

tsp.

cinnamon

1

tsp.

Pumpkin Pie Mix
DIRECTIONS
Making The Cranberry Sauce
For the cranberry sauce mix all ingredients in a small pot. Bring to boil and then lower heat to simmer for 10 minutes. Remove from heat and allow to stand at room temperature to thicken. Chill if desired.
Making The Mini Pumpkin Cheesecakes
Preheat oven to 350°F and line a muffin pan with 12 cupcake liners. In a bowl mix graham cracker crumbs, brown sugar, pecans, melted butter and salt. Divide evenly between cupcake liners. About 1 heaping tablespoon per liner. Then press flat with your fingers or something with a flat edge. Set aside.

Beat cream cheese and brown sugar until light and fluffy. Then add pumpkin puree, sour cream, and blend. Finally, add egg, vanilla, salt, and spices until just combined. Divide evenly over graham cracker crusts and bake for 20 minutes or until just set.

To serve: Serve with or without the cupcake liners and spoon cranberry sauce over each mini pumpkin cheesecake. Add a dollop of whipped cream if desired.

Enjoy!
Notes
Note: We used prepared graham cracker crumbs. If making your crusts from whole crackers, start with 3 tablespoons of butter. Then add additional if needed. The texture should be moist and crumbly.
?We want to hear about what your local store means to you or how it helps you in your daily life! Let us know in the comments what you love best about your local store.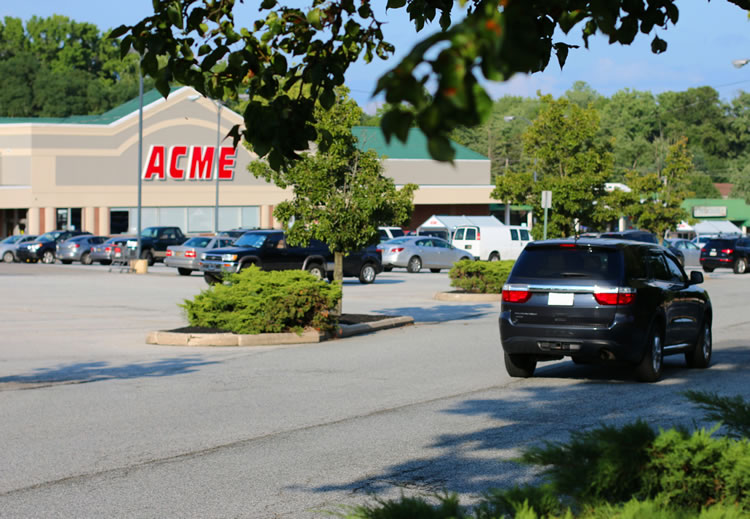 *This is a sponsored post written by me on behalf of Acme