Better Living uses affiliate links. If you make a purchase through them, we may receive a small commission (for which we are deeply grateful) at no cost to you.
Sleeping soundly does wonders for our health. It reduces stress, high blood pressure and our chances of developing diabetes. It also improves our memories, regulates our weight gaining hormones and supports our immune system.  It's a fact that if you sleep well, you'll be in a better mood and you'll look great too.
So, are you sleeping soundly?  Are you waking up energized ready to take on the world?  If not, it's probably time you take a sleep inventory.   Do you have a consistent sleep schedule allowing for 7 to 9 hours of rest? Do you limit exposure to electronics prior to bed time?  Is your bedroom dark and quiet? And, most important of all, is your bed comfortable?
If you answered no to the last question, a new mattress is most likely your ticket to supreme slumber.
After a recent move, my once expensive and comfortable pillow top mattress became extremely lumpy, uneven and sagged badly in the middle.  I couldn't believe how misshapen it had become and I really wasn't sleeping well at all. I was waking up groggy with muscle pain.  I desperately needed a new mattress and fast.
After doing some research online, I discovered Leesa.com. I saw they offered a sleek, luxury memory foam style mattress for under $1000, shipped to me for free, that I could try it out in my own home for 100 days. No strings attached with a full refund if I'm not 100% happy. At this point nothing could sound better.  No pushy sales people or tedious comparison shopping? Sign me up!
It took less than 5 minutes to order the king mattress and my Leesa was delivered right to my door in just a few days. Once I brought the box inside, it was hard to believe that a standard king mattress was actually in there.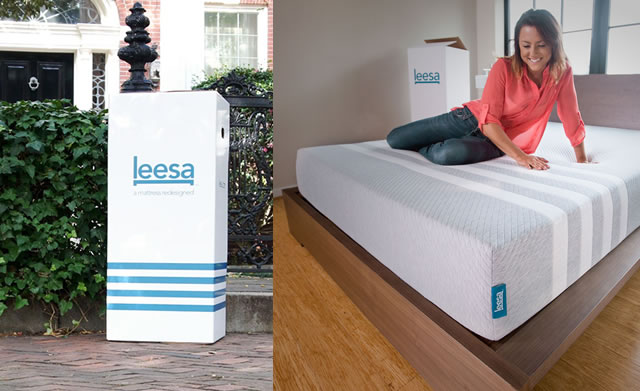 But, when I opened it up, there it was, rolled up like a burrito!  I carefully took off the plastic, rolled it out, and the mattress instantly started expanding into the size of a standard king.  After about one hour, it rose to a full 10 inches high and fit my bed frame perfectly.
Excited to try my new Leesa, I dove on top and thought "Wow! This this thing is comfy!" My body felt fully supported and the mattress wasn't too firm or too soft. The Leesa was just right. When I awoke the next morning, I realized I had slept soundly the entire night.  I felt refreshed and energized. I don't think I moved at all. Not even once.  And, for the first time in a long time, my back felt great.  I also noticed the mattress did not overheat and remained a comfortable temperature throughout the night.
The magic inside the Leesa is its three different layers of high density foam.  Each of the three layers plays an important role in delivering a great night's sleep. The top layer features 2 inches of a specialty foam called  Avena™, which is hole punched and contoured to allow consistent airflow for a cooler night's sleep. The Avena's bounce properties are just enough to offer a medium/firm feel and freedom of movement. While the 2 bottom layers provide additional comfort, contouring pressure relief, and core support.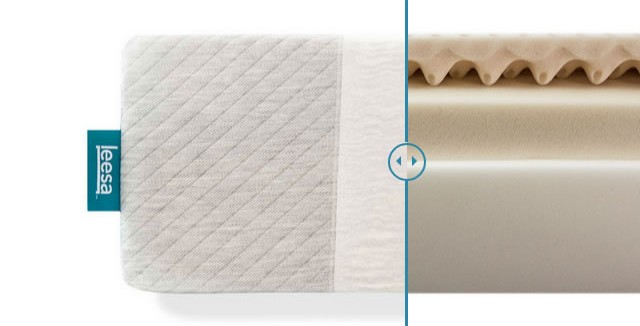 It's now been a few weeks and I am still in love with my Leesa.  I'm  just sorry I didn't get it sooner.  I was truly missing out on some life changing sleep.  Not only is this mattress superb, it's almost too beautiful to cover with sheets.
With such a wonderful, high quality product and delightful shopping experience, Leesa is a company I am happy to stand behind. The Leesa mattress is 100% American made and for every 10 sold, they donate 1 to a homeless shelter. Now, how great is that?
So if you're not sleeping well, go to Leesa.com and cure yourself with a new mattress.  The experience is stress free. The product is risk free. The only thing you have to lose is a great night's sleep.