Better Living uses affiliate links. If you make a purchase through them, we may receive a small commission (for which we are deeply grateful) at no cost to you.
It's Oscar season, which means you'll be wanting to spend some cozy nights in and watch all the movies you haven't gotten around to seeing just yet.  And nothing goes better with a movie than some, you guessed it… popcorn! Whether you're in the mood for something salty, sweet or even spicy, we've got you covered with these delicious and easy popcorn recipes.  Why not make a few different ones and have a popcorn party with some friends?
1.  Buffalo Cheddar Popcorn
Combine the classic wing flavor with cheddar cheese for a delicious popcorn flavor.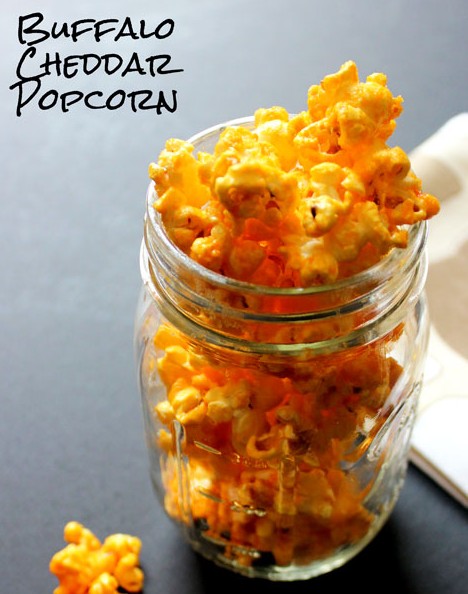 Via WellWornFork.com
2.  Taco Popcorn
This easy recipe mixes up a delicious taco seasoning to sprinkle on your popcorn for that south of the border flavor.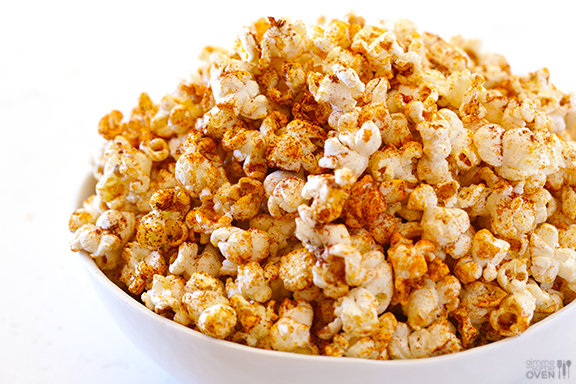 Via GimmeSomeOven.com
3.  Cilantro-Lime Poporn
Cilantro pairs up with its culinary soul mate, lime in this fresh and tangy popcorn recipe.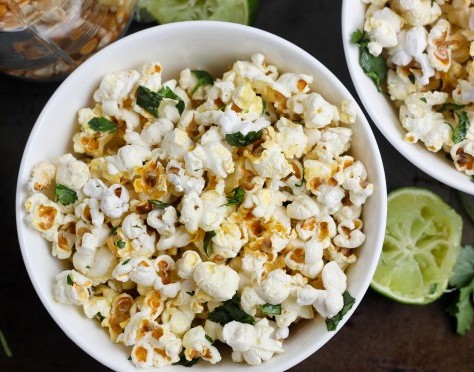 Via BakeYourDay.net
4. Sriracha Lime Popcorn
Sriracha, the A-list celebrity of the hot sauce world, meets lime in this kicked up popcorn recipe.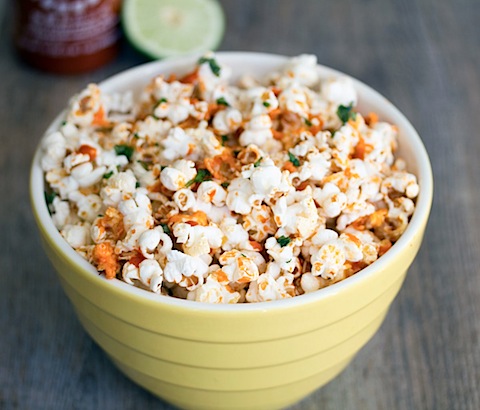 Via Sriracha Lime Popcorn
5.  Marshmallow Popcorn
Think Rice Krispy treats, but with popcorn.  Can anyone say yum?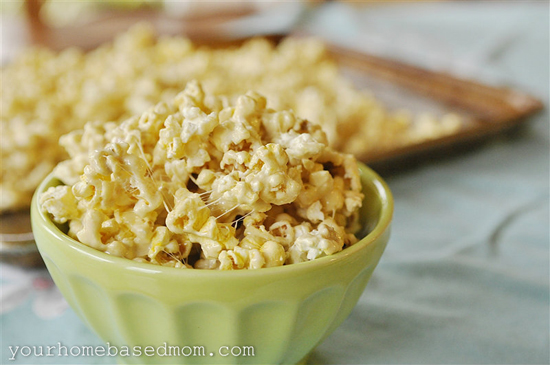 Via YourHomeBasedMom.com
6.  Toasted Brown Sugar & Coconut Popcorn
With warm and tropical flavors, this popcorn recipe is sure to satisfy.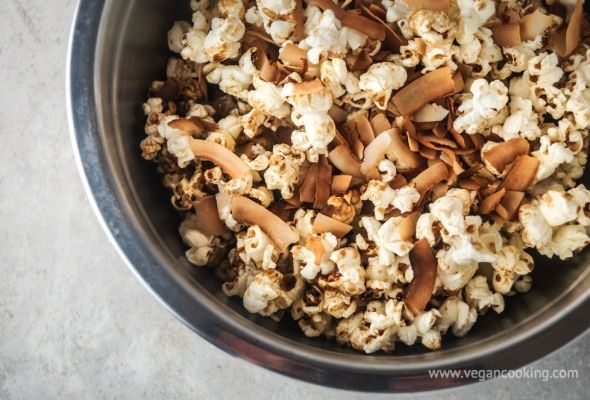 Via VeganCooking.com
7. Asiago & Thyme Popcorn
Asiago and fresh thyme pairs perfectly in this easy yet sophisticated popcorn recipe.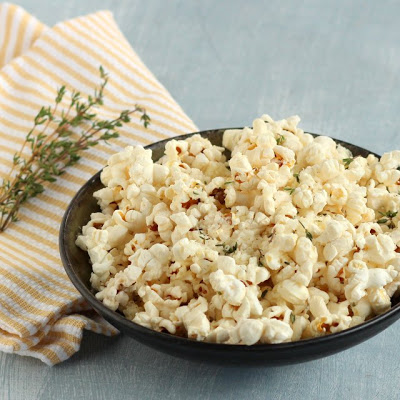 Via kidcultivation.com
8. Sumac-Shallot Popcorn
If you've never tried sumac
, you must. It's a middle eastern spice with a beautiful red hue that gives anything it's sprinkled on a tangy lemony flavor. Combine it with crispy shallots and popcorn and you have a winner.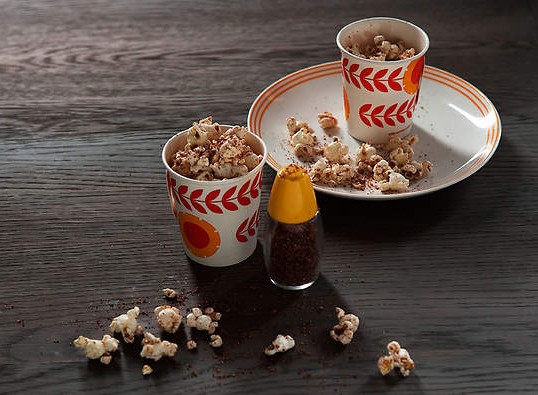 Via sbs.com/au
9. Spicy & Sweet Curry Popcorn
Exotic curry flavors dominate in this popcorn recipe, that's a little bit spicy and a little bit sweet.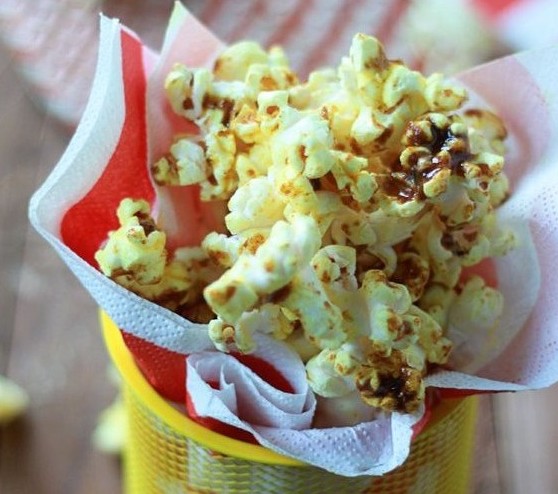 Via KitchenTreaty.com
10. Stovetop Coconut Oil Popcorn
Learn how to make popcorn the easy and healthy way. Your home will smell just like a movie theater.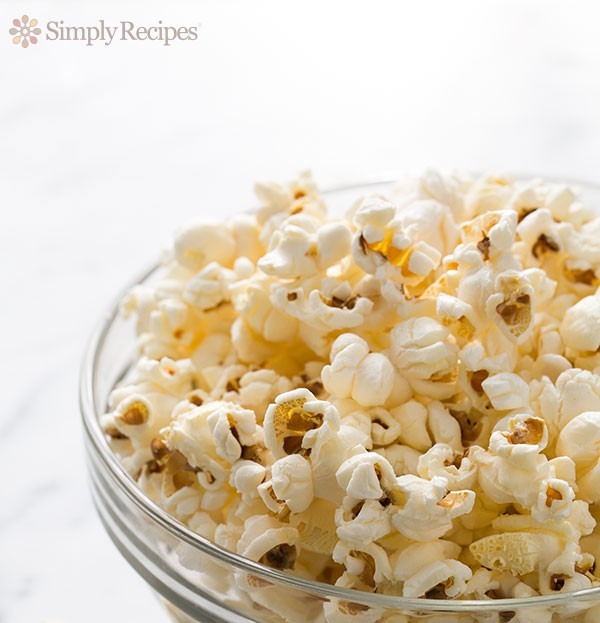 Via SimplyRecipes.com
11. Lemony-Kale Popcorn
Topped with tangy lemon and crispy kale, fresh and earthy flavors shine in this light and healthy popcorn recipe.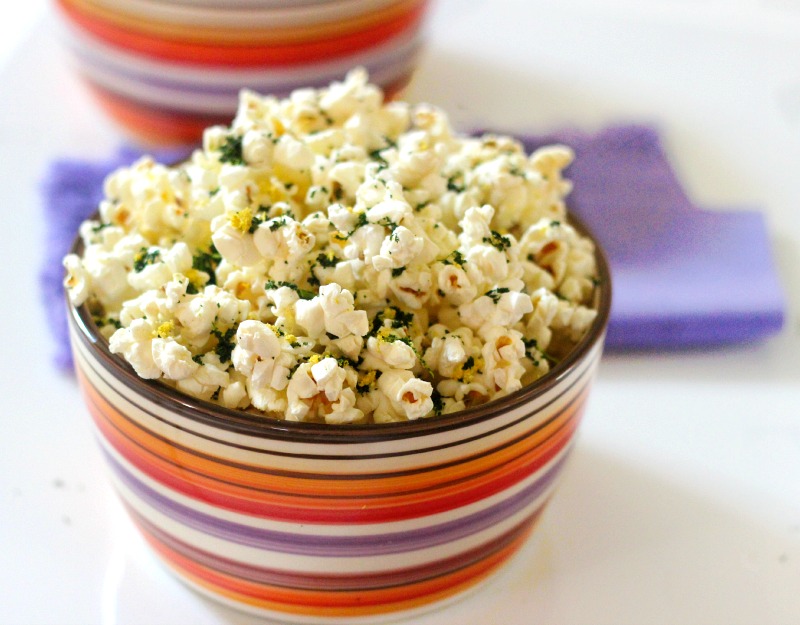 Via Simplyfreshdinners.com
12. Dill Pickle Popcorn
Tangy with pickling spices, this popcorn recipe will remind you of your favorite deli snack. It's genius!
 Via Instructables
13. Popcorn with Brown Butter, Chocolate Covered Raisins and Sea Salt
Toasty and chocolatey flavors with a contrast beautifully the sweet and salty in this decadent popcorn recipe.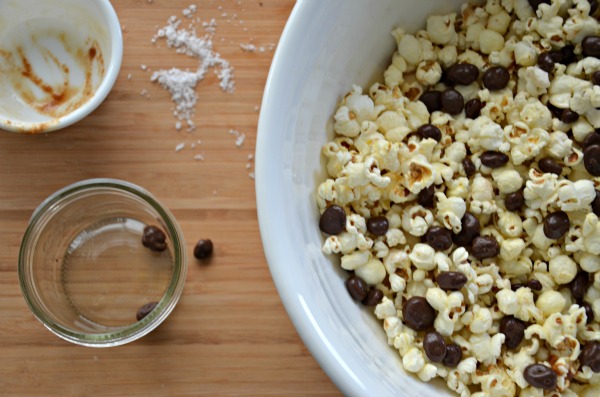 Via Mountainmamacooks.com
14.  Garlic Parmesan Popcorn
Try the classic Italian flavor combination of garlic and parmesan for this zesty popcorn recipe.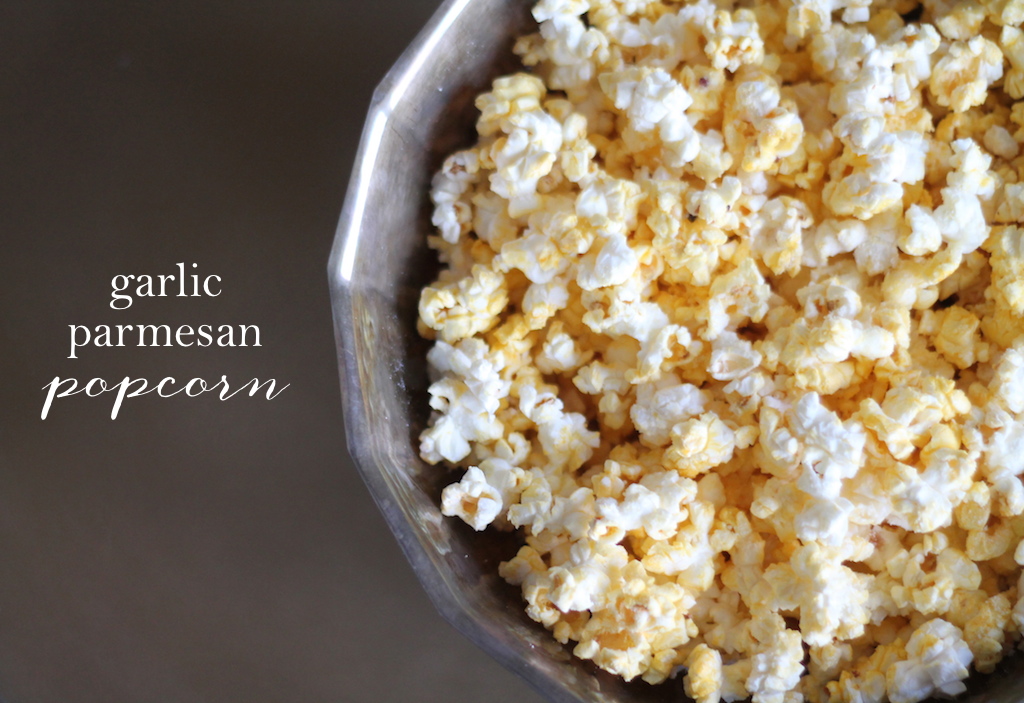 Via JulieBlanner.com
15. Cinnamon Bun Popcorn
Everyone loves a cinnamon bun. It's a fact. Now enjoy the same delicious flavors on your popcorn!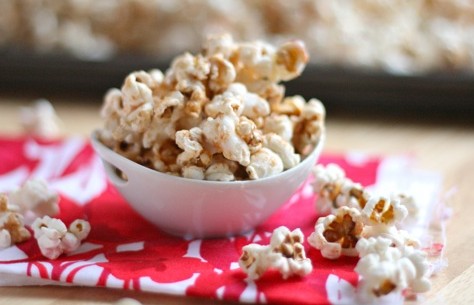 Via Laurenslatest.com