Better Living uses affiliate links. If you make a purchase through them, we may receive a small commission (for which we are deeply grateful) at no cost to you.
I'm pretty sure everyone loves pizza. You have to. It's basically a law. At least where I come from. But, as yummy and scrumptious as pizza is, the traditional wheat flour based pizza crust can be a bit of a diet foe. While some of us are allergic or intolerant to wheat, others of us are simply trying to watch our waist lines and improve our health.
So how can we still chow down on pizza without all the worry? In this roundup of recipes we've found some really creative and super delicious alternatives to the typical wheat laden pizza crust. These pizza crust recipes are wheat free,  gluten free,  plus some make use of veggies like cauliflower and zucchini or alternative gluten free healthy flours like almond and chickpea.
1. The Best Cauliflower Crust Pizza
This cauliflower pizza crust is amazing! Not only is it grain and gluten free, but its crispy enough that you can pick it up like a regular slice of pizza.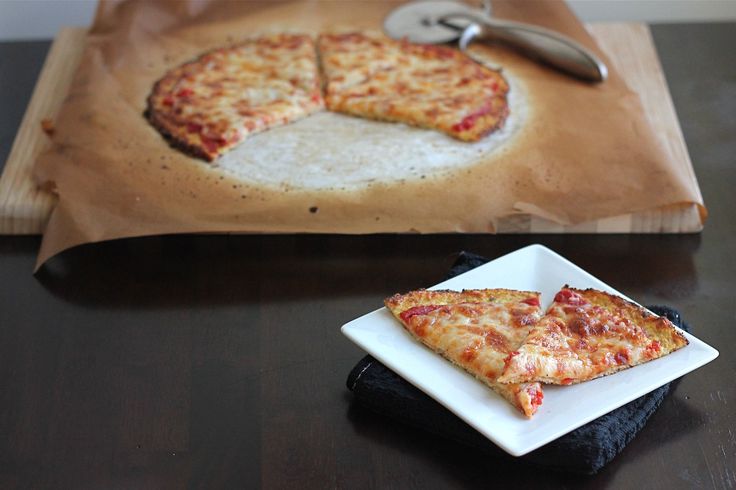 After all the craze about using cauliflower as a pizza crust, its now the zucchini's time to shine. If you have a garden, this is the perfect recipe for when you have more zucchinis than you know what to do with.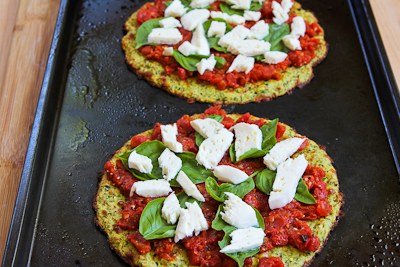 3. Quinoa Pizza Crust For Pizza Or Cheesy Garlic Bread
Looking for another way to use quinoa? Why not in a pizza crust? Genius! This recipe is gluten and dairy free.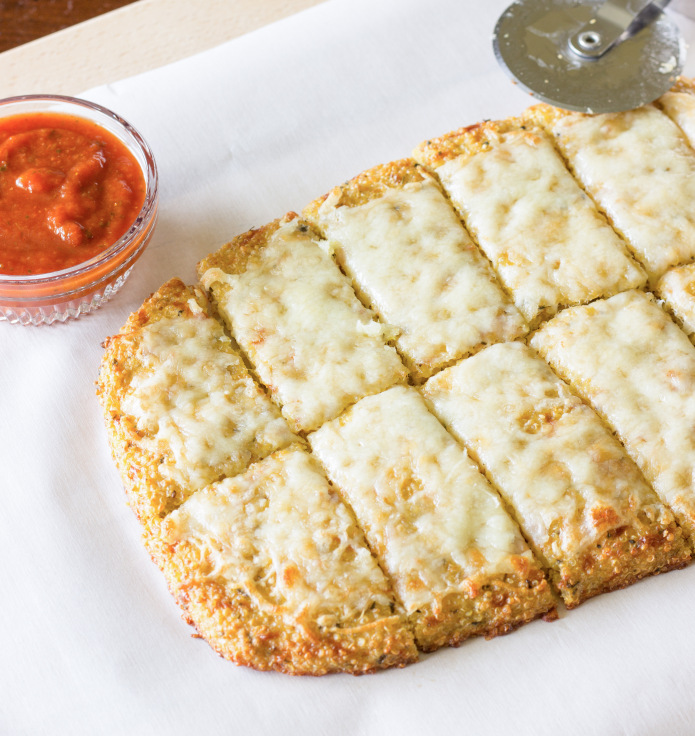 4.  Market Mediterranean Pizza (Paleo)
This gorgeous pizza pie is grain free, gluten free and paleo diet friendly. The crust is made from almond flour and flaxseed and seasoned for a delicious Mediterranean flavor.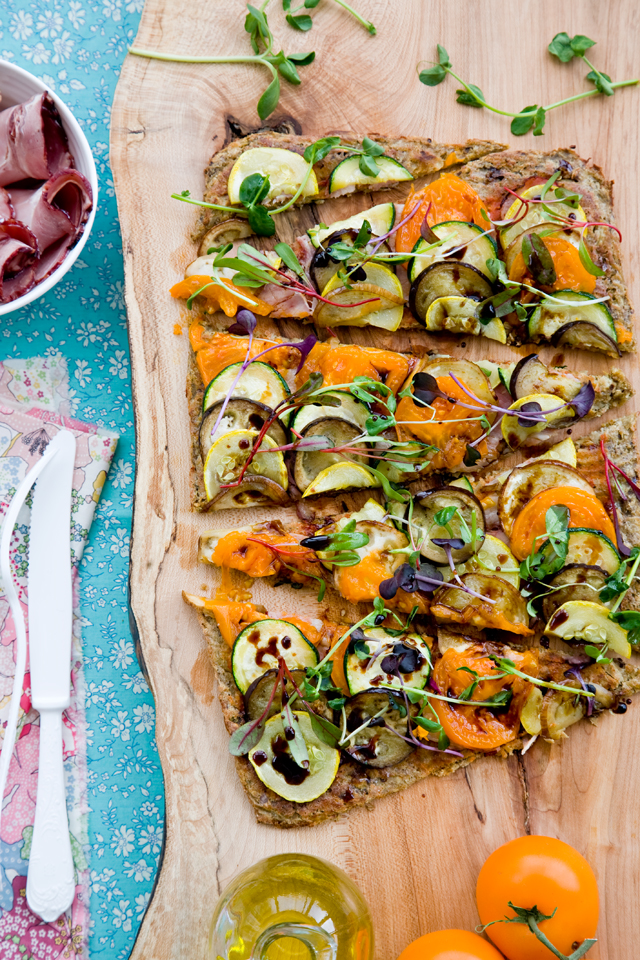 5. Incredible Squash Pizza Crust
This delicious veggie laden pizza is the perfect way to increase veggies in your diet and eat more pizza. Win win!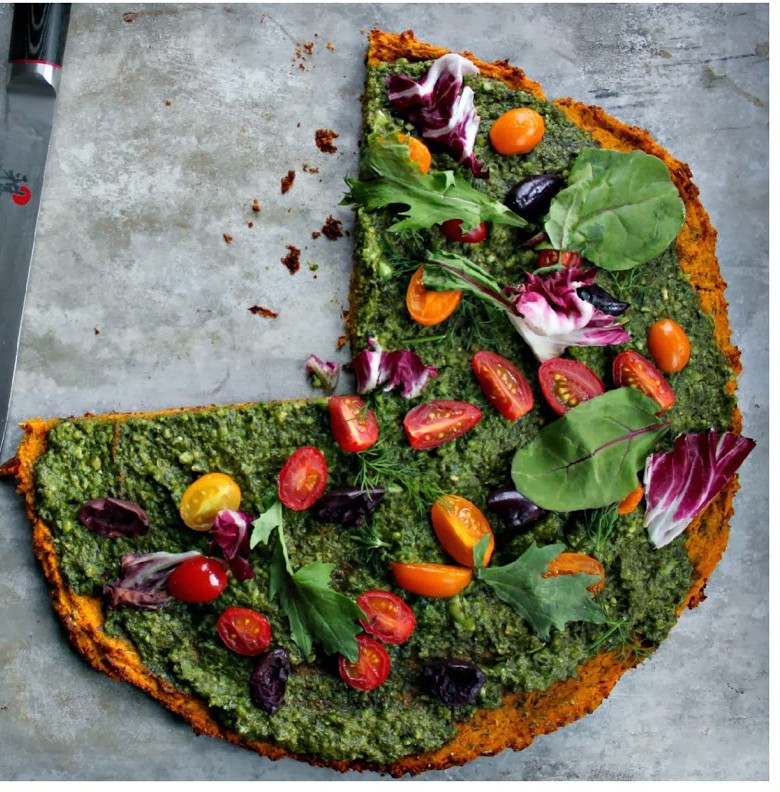 6. Cast Iron Skillet Grain Free & Gluten Free Pizza
This yummy skillet pizza does use cream in the ingredients. For a dairy free option try substituting almond milk.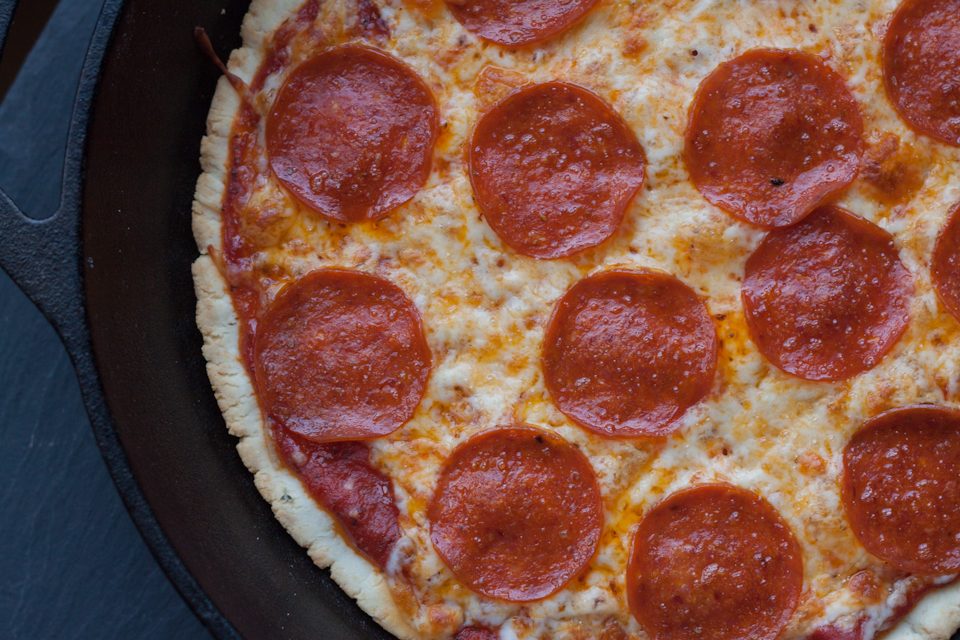 These chickpea pizza crusts use chickpea flour as their base. You can either purchase chickpea flour at the grocery store or grind your own. The recipe has instructions to do so.  Also the crusts can be made ahead and frozen for a quick and healthy midweek dinner.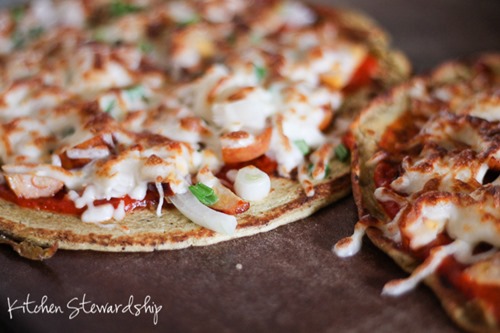 kitchenstewardship.com
This recipe is a belly friendly almond flour pizza crust that seasoned with herbs like basil and rosemary. Yum!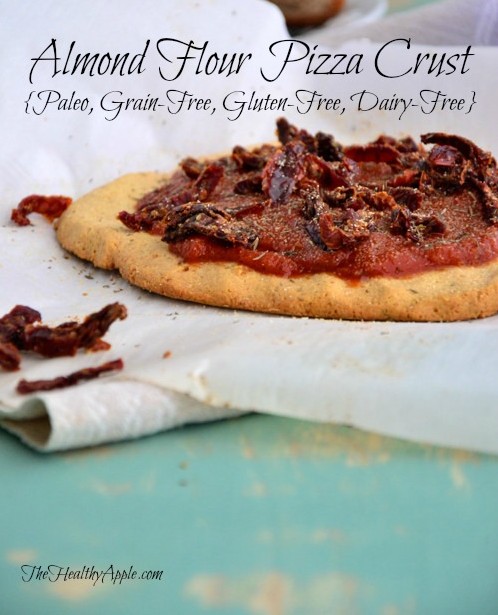 thehealthyapple.com