Better Living uses affiliate links. If you make a purchase through them, we may receive a small commission (for which we are deeply grateful) at no cost to you.
*This post is sponsored by our friends at Displate.com. The information and opinions presented are here are all ours.
The holidays are for sharing quality time with loved ones. It's also a time when we all run around like crazy trying to find gifts for those loved ones. But what's the point of spending all that time if your gifts are just going end up in the "need to be regifted" pile?
So, if you want to give a unique gift this year we recommend gifting Displates! These sleek collectible, hand-crafted metal posters with thousands of designs to choose from make it easy to find a unique print for the people you love! We've spoken about our love for Displates before, but if you're just tuning in, Displates can instantly dress up any drab space.  Here's why they'd make a great gift:
1. Displates Are Collector's Pieces That Will Last Forever
Displates are high-quality original art printed on steel that can be enjoyed forever. No need to worry about fraying edges or crushing canvases. When was the last time you gave a gift that would last forever?
2. Displates Are Super Easy To Mount
Displates come with a large sticky magnet that instantly grips the wall. You just eyeball where you want it to go, the Displate grips the magnet and you're good to go. You have a beautifully decorated wall with no measuring or power tools involved. Also, using a magnet makes switching out Displates a cinch according to your mood, season or latest obsession. The magnet even easily peels off the wall damage free!
3. There's Different Sizes And Layouts To Choose From
Displate's prints are available in a variety of different sizes to accommodate different spaces. If you're thinking of a grid or gallery style print and want to make a big impact checkout Displate's Multiplates. They're printed on a variety of "plates" that can be installed in a grid-like pattern.
4. 10 Trees Are Planted For Every Displate Purchased
Do you love shopping with a cause? Displate has made it their mission to fight the devastating effects of deforestation and climate change on the planet. So far they've planted over 6.5 million trees!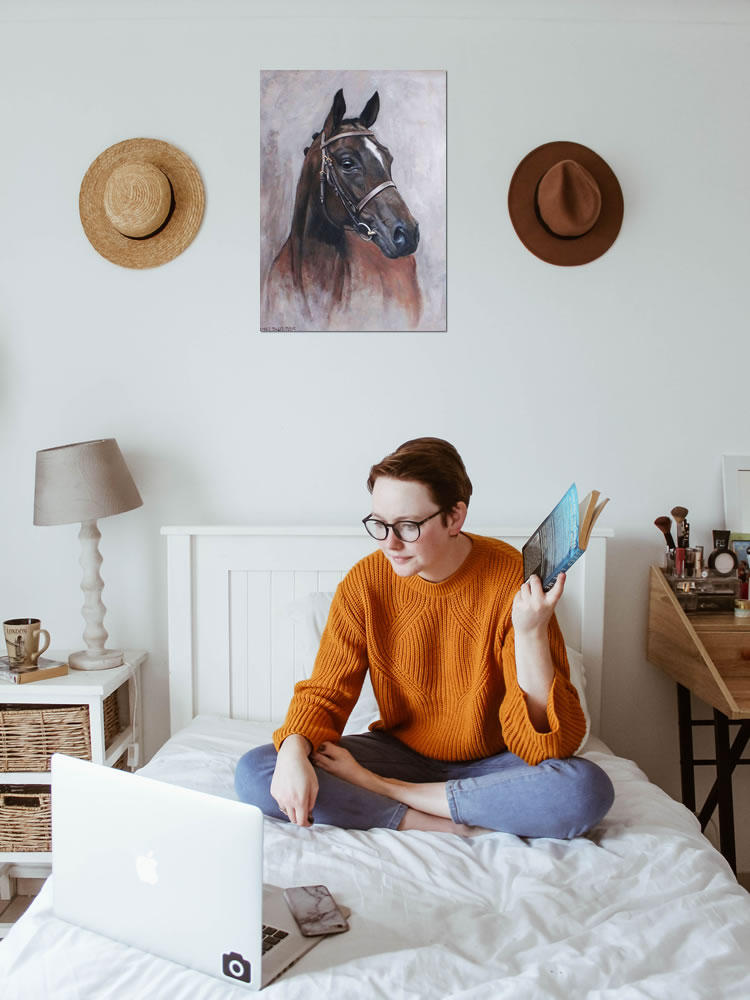 ➡ Down to Earth by JamesZhaoArt
5. There's A Great Print For Everyone
Displate works with a community of over 9,000 artists from over 85 countries. And there's almost 145,000 designs to choose from in just about every art style including contemporary, fine, anime, pop, landscape, watercolor and photography. Themes include everything you can possibly imagine including travel, abstracts, animals, landscapes, food, movies, vintage posters, fashion, fantasy, music, engineering, geeky stuff, vintage posters and so much more. They even have partnerships with Marvel, DC Comics and Star Wars!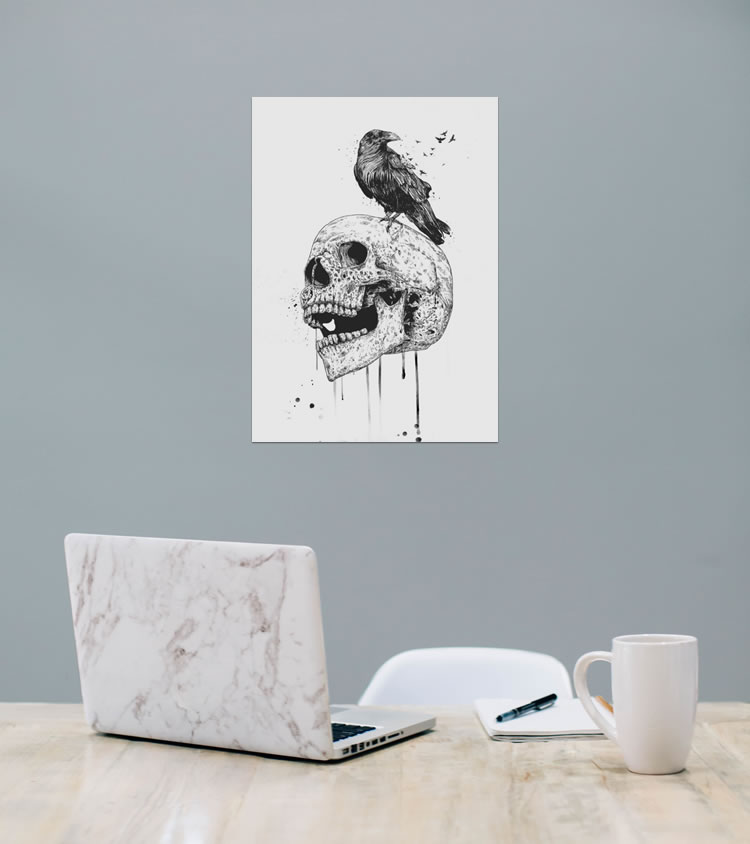 Here are some super cool Displates for the special people in your life.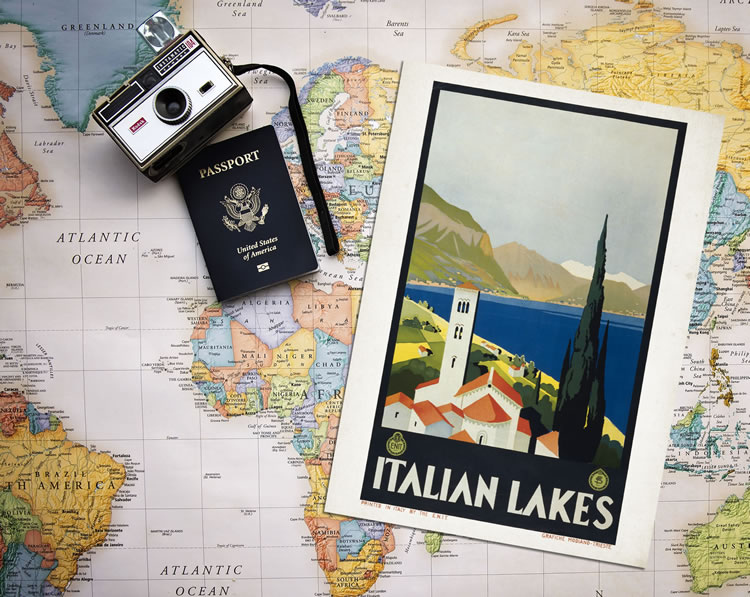 ➡ Vintage Travel Poster (Fine Art Collection)
For The Traveller
Have someone that loves to globetrot? Then Displate has you covered. With cool and artistic prints of city maps from all over the globe to vintage postcard prints, inspirational travel quotes and stunning photography of places like Venice, Rome, Paris, and Iceland, there's a gorgeous print to keep your traveler content in between adventures.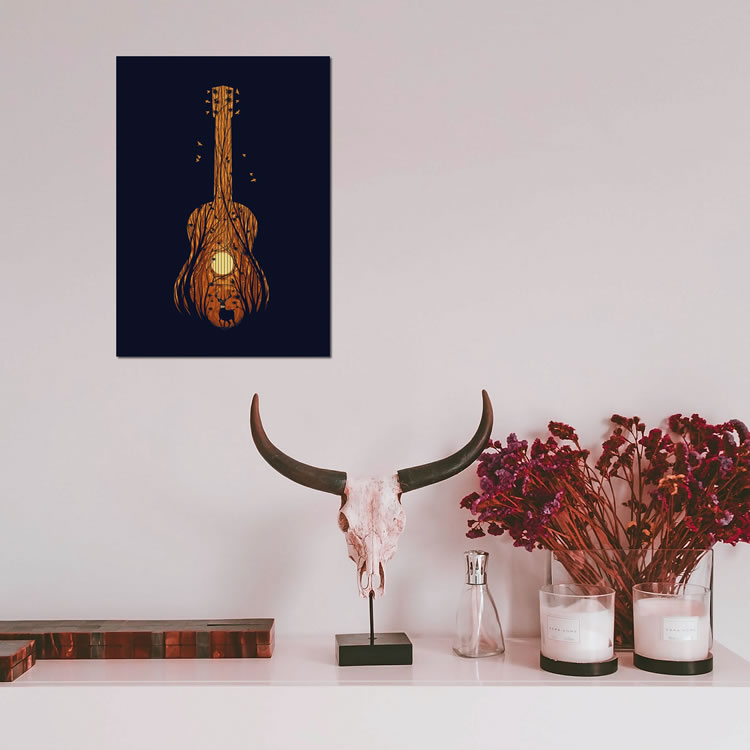 ➡ SOUNDS OF NATURE by Francis Arnie Baculi
For The Music Lover
An appreciation for music is a beautiful thing. And when someone is a fan you usually don't have to guess too hard what they're into. Choose from tons of prints from collections like Legends of Rock, Famous Guitars, Other Displates include paintings in a variety of styles that are inspired by sheet music, different instruments or impactful lyrics. There's even super cool pop art prints of music legends like John Lennon, Madonna, David Bowie, Janis Joplin, Jimi Hendrix,  Bob Marley, Kurt Cobain, and so many more.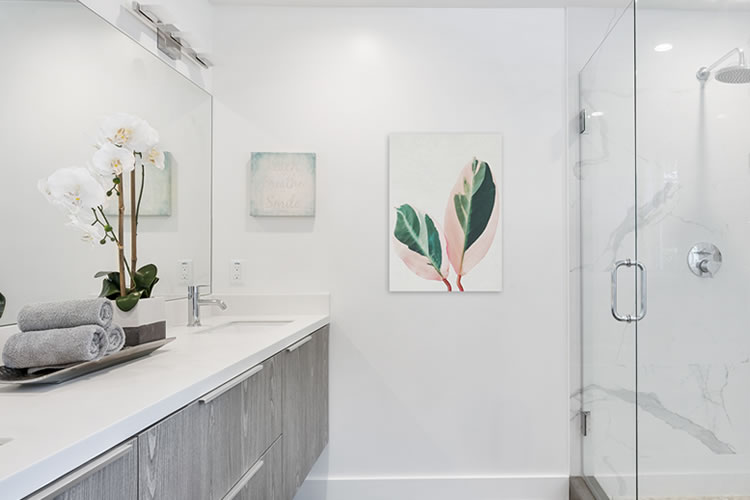 ➡ Pink Leaves I by Cassia Beck
For The Nature Lover
For someone who loves the outdoors, what would be more lovely than giving them the gift of nature. And I'm not talking about another plant. Displate has a wide variety of nature-inspired photographic and painted prints to gift. From snowy mountain tops to serene mystical lakes and sunny beaches, Displate has prints with stunning photography that would complement any home or decor.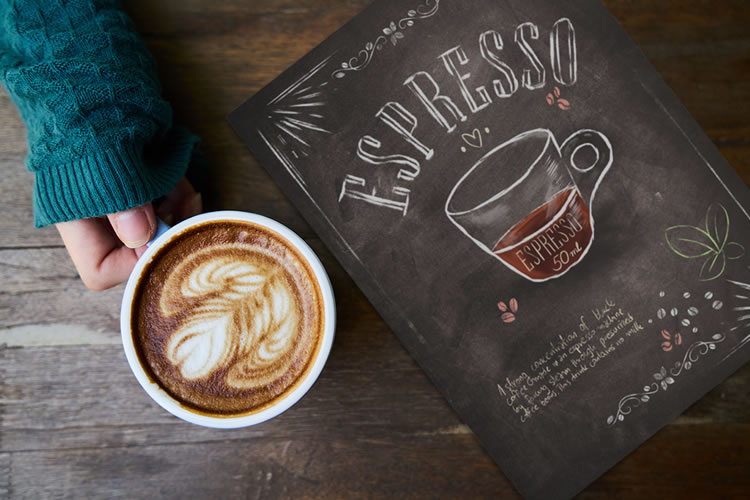 For The Coffee Connoisseur
It's pretty safe to say just about all of us have someone that's crazy about their cup of joe. They're the ones who are always sharing coffee related jokes on social media saying things like "Today's forecast: 100% Chance Of Coffee?" and "My Birthstone Is A Coffee Bean." From fun coffee sayings to artsy prints, Displate has an awesome selection of java-inspired art that would make a great holiday gift for those who love their java.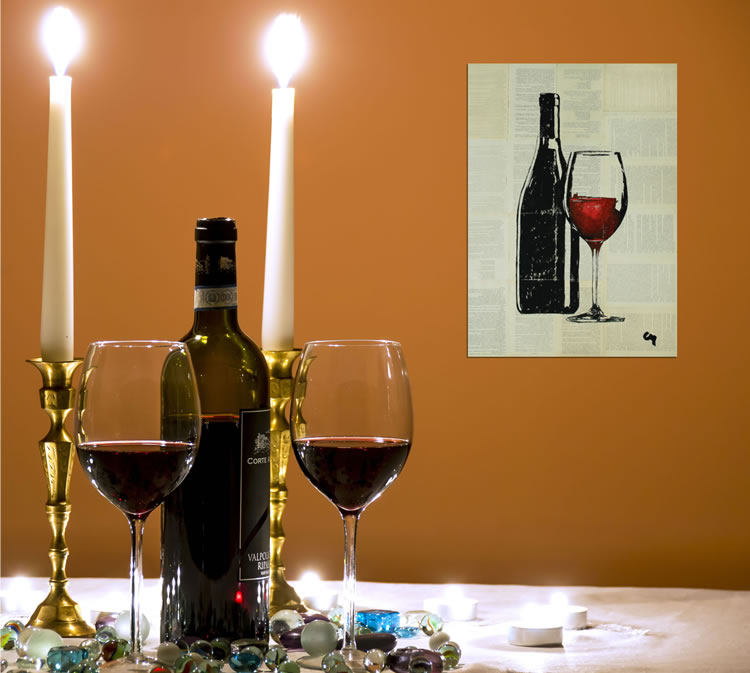 For The Wine Lover
For the person in your life who knows that Brie is a pinot noir's best friend and that Provence makes the best Rosés skip predictably giving another bottle of wine this year. Pick out a great wine inspired Displate to give instead!  Perfect for a kitchen or for adding a splash of character we love this modern wine print found only at Displate.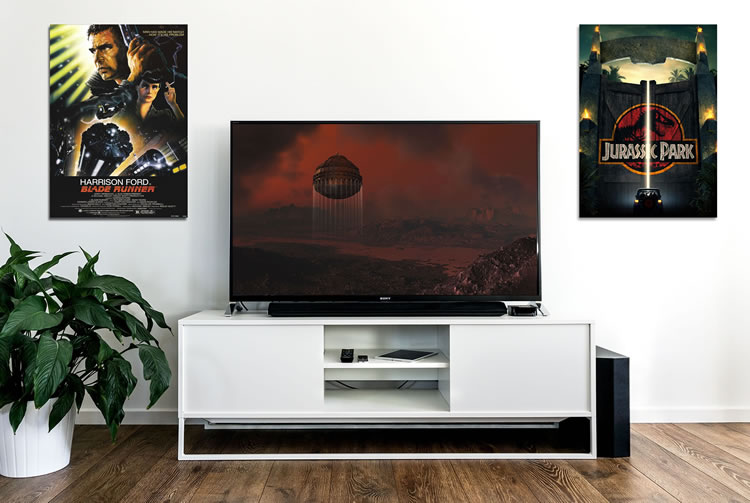 ➡ Jurassic Park – Main Gate by W. Einrik
Movie Lover
Need an awesome gift for the move lover in your life? Displate has a crazy (in a good way) selection of movie inspired posters and prints to dress up your flick aficionado's walls. From modern marvels like Jurassic Park and Fast & Furious to old classics like Jaws and The Godfather, Displate has prints of all the greats in a variety of artistic styles.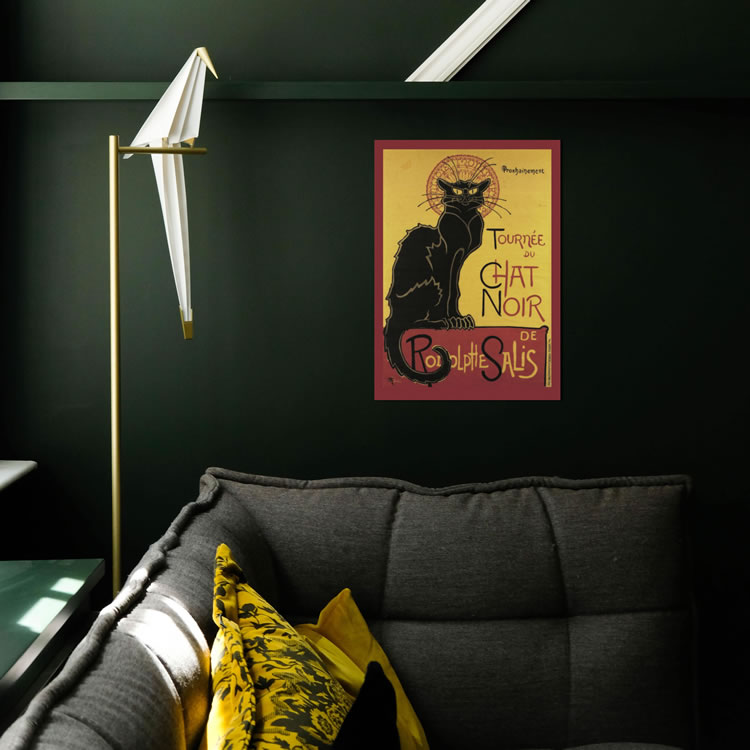 For The Cat Lover
Cat Lovers. You know one. I know one. And when someone loves their cats they also love all kitty cat related things no matter what they might be. Knock their socks off this season with a feline-inspired Displate! A little bit of kitty meets vintage chic, this classic Chat Noir poster is the perfect gift for the cat lover in your life. Displate has an awesome selection of other cat-inspired art to choose from.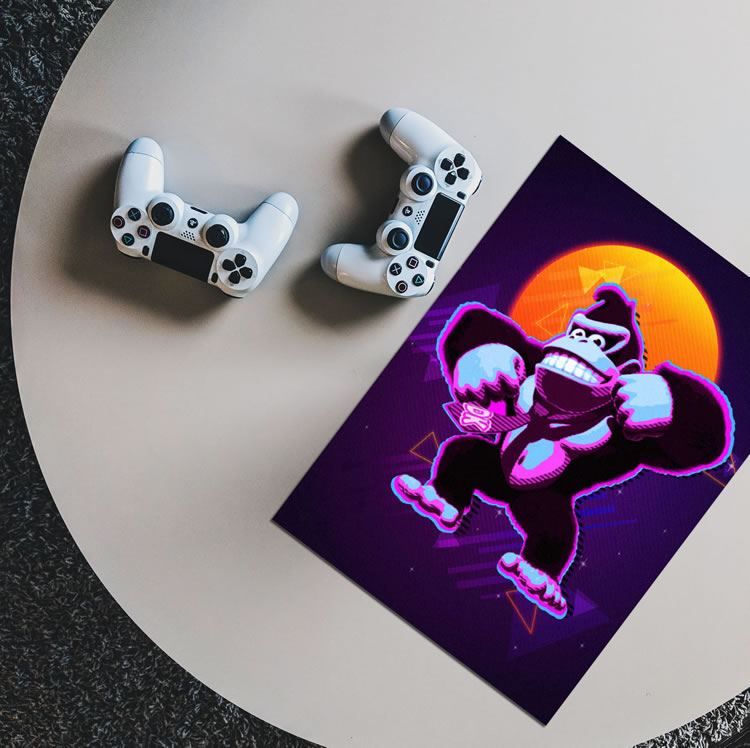 For The Gamer
Since the first home gaming consoles were introduced in the 1970's (yeah Pong!), gaming has sure come a long way. And today it's a huge obsession. We love these gaming inspired Displates that kick it old school but have a modern edge with famous characters like Donkey Kong and Mario. A perfect gift for the gamer in your life.
Looking for a unique gift that will last a lifetime?  
Visit Displate.com to start adding prints to your list!  
Use COUPON CODE LIVING20 for 20% OFF your next Displate.com order!