Better Living uses affiliate links. If you make a purchase through them, we may receive a small commission (for which we are deeply grateful) at no cost to you.
If you've ever tossed and turned through the night you know how agonizing poor sleep or insomnia can be. And there are more important benefits to getting a proper night's sleep than giving you enough energy to get through the next day at work. Lack of sleep over time can take a serious toll on your health putting you at risk for everything from increased stress, anxiety, depression, memory issues, and high blood pressure, to lowered immunity, hormone imbalances, high cholesterol, type 2 diabetes, and even weight gain. (1) Even worse, one review of 15 studies concluded that poor sleepers have much higher rates of heart disease or stroke than those who get a solid 7 to 8 hours of sleep per night (2).
The evidence is in: if you want to be healthy and stay healthy, getting the sleep you need is just as important as eating right. But it doesn't always come easy. Over the years I've tried lots of remedies to help me sleep better when restless nights come to haunt me. But the most effective sleep remedy I've found for me is CBD. All-natural with lots of options to choose from, and safe for everyday use, see why CBD might be just what you need to get better sleep.
What Is CBD?
Isolated for the first time in 1940, CBD (short for cannabidiol) is one of over 100 types of compounds called cannabinoids found in the cannabis plant (Cannabis sativa), aka marijuana. 
With antioxidant and anti-inflammatory properties, CBD is associated with a variety of wonderful health benefits including pain and anxiety relief. CBD has also shown evidence in studies to be an effective solution to help people get better sleep. ( 3, 4 )
How does CBD work? Our bodies produce a type of neurotransmitter called endocannabinoids, which bind receptors that are part of the nervous system called the endocannabinoid system (ECS). (5) Recently discovered and still not fully understood, the ECS is involved in a variety of body functions including immunity, appetite, pain sensitivity, and sleep quality.  As CBD molecules travel through the body, they attach to these endocannabinoid receptors in our body, which can leave us feeling calm while relieving sensations of pain.
And science is starting to catch on to CBD's benefits for sleep. A 2019 study with 72 patients with anxiety and poor sleep, given 25 mg of CBD capsules, found that anxiety was reduced in 79 percent of participants, while sleep was improved in 66 percent within the first month. (6)
How Safe Is CBD?
Often confused with THC, marijuana's other well-known cannabinoid notorious for its ability to give a "high," CBD doesn't share any of the same psychoactive or euphoric effects. In fact, all products containing CBD are only federally legal if derived from hemp, which is the same species of plant as marijuana but contains less than 0.3 percent THC.
The World Health Organization has reported that,
"In humans, CBD exhibits no effects indicative of any abuse or dependence potential…. To date, there is no evidence of public health-related problems associated with the use of pure CBD."
If it can give you the sleep you deserve, why not give it a try?
How Can You Take CBD For Sleep? 
Available in different strengths measured in milligrams (mg), CBD oil is one of the most popular and widely available products where CBD extract is added to an edible carrier oil such as coconut or even honey. 
Now, with CBD's growing popularity there's a variety of unique and delicious CBD infused products including:
Capsules

Teas

Chocolates

Gummies 

Cookie dough (yes, you read right!)

Shakes
There are even CBD infused body care and spa products like
Balms

Body creams

Bath bombs
Clinical trials studying the effects of CBD on sleep have involved doses ranging anywhere from 25 mg to 1,500 mg of CBD per day.
It's always best to start with a low dose and gradually increase until you find what works for you. It's also recommended that you speak with your health provider before starting any new regimen, especially if you have underlying health issues. 
What Are The Best CBD Products For Sleep?
If you have trouble sleeping at night, we highly recommend that you give CBD a try. Not only can it help promote a restful night's sleep, but CBD has additional health benefits like easing anxiety and pain.
Here are some of our favorite CBD sleep products that can help you say goodbye to tossing and turning for good:
Original Hemp – Stress Gummies
On your quest for a restful night's sleep, try to make your days as productive and stress free as possible.
A great way to help achieve that is with these tasty, stress gummies from Original Hemp.
Original Hemp Stress Gummies combine the power of 25mg of full spectrum hemp extract, with the proven relaxing properties of Ashwagandha and L-theanine to smooth out the day's rough edges and help you focus. They also contain Vitamin D3 to help elevate your mood.
These soft and chewy gummies have a wonderful berry flavor that can be enjoyed any time of the day. I typically have one after breakfast and begin to feel more relaxed and focused within an hour.
Original Hemp Stress Gummies are all-natural, vegan, and contain no artificial flavors or colors. Just 25mg of the highest quality full spectrum hemp extract and beneficial, natural supplement ingredients that make you feel good from head to toe.
 ➡ Try Original Hemp's Stress Gummies today with our code BETTERLIVING10 for 10% off!
Toast – Fine & Raw Chocolate Supplements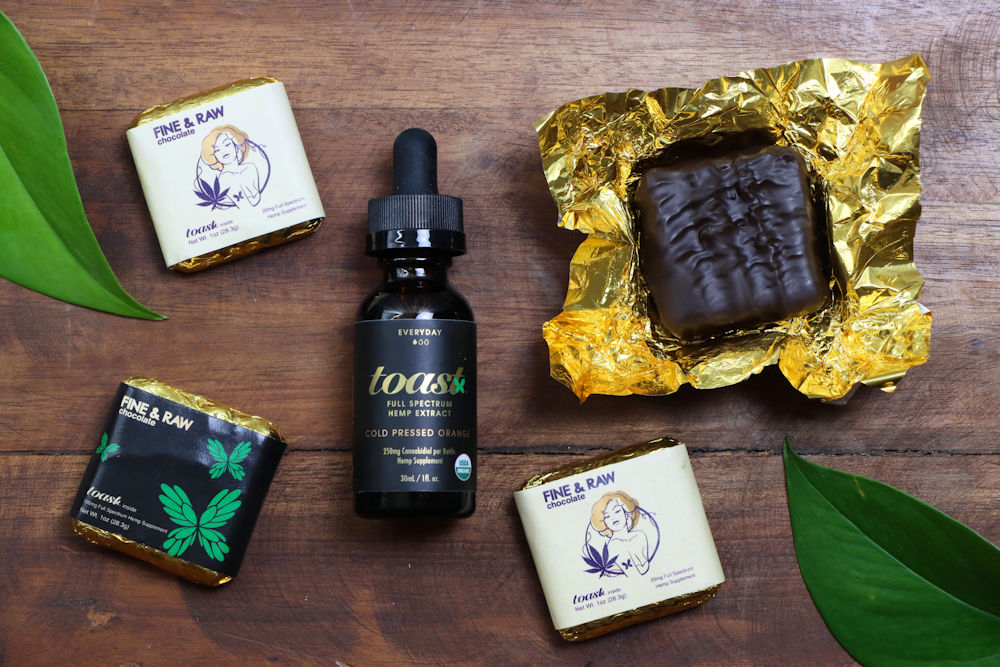 Making sure your evenings are relaxing and stress free comes easier when you dedicate some time to have something you enjoy each day. For me, that's a bit of chocolate.
The Toast Fine & Raw Chunky Collection is the chocolate supplement of your dreams. Soft, rich, smooth chocolate filling is infused with Toast Full Spectrum Hemp Extract and coated in 70% dark chocolate. The chemistry of the two plants, cacao and hemp, are seriously a match made in heaven. When enjoyed together, the beneficial effects are enhanced in all sorts of magical ways.
These chocolates are made in small batches with sustainably sourced, plant-based organic ingredients. They are available in two potencies, 20MG or 100MG of Full Spectrum Hemp Extract, and both taste absolutely delicious.  They have a rich, dark chocolate flavor and a texture that is reminiscent of a truffle. I love to indulge in one after lunch with some decaf coffee. 
Toast chocolates are meant to be enjoyed all at once. To experience the full effect, let it melt in your mouth to allow the cacao, CBD, CBG and all the other cannabinoids elevate you to a moment of bliss. But, there's really no wrong way to eat these chocolates, so just pop one open and have fun!
Toast also offers high quality tinctures that are the plant in a bottle. With the simplicity of just two ingredients, their Original Full Spectrum Hemp Extract blends the benefits of CBD, CBG, CBC and other phytocompounds with Organic Virgin Fractionated Coconut Oil. The coconut oil is rich in antioxidants, vitamins, and penetrating fatty acids which make it the perfect complement to hemp's cannabinoid profile.
Just a few drops of Toast Full Spectrum Oil before bed and you'll rise in the morning ready to take on the day.  You can also add some Toast to any drink for the ultimate nightcap.
 ➡ Try Toast's Chocolate Supplements today with our code BETTERLIVING10 10% off!
Soul CBD – CBD Capsules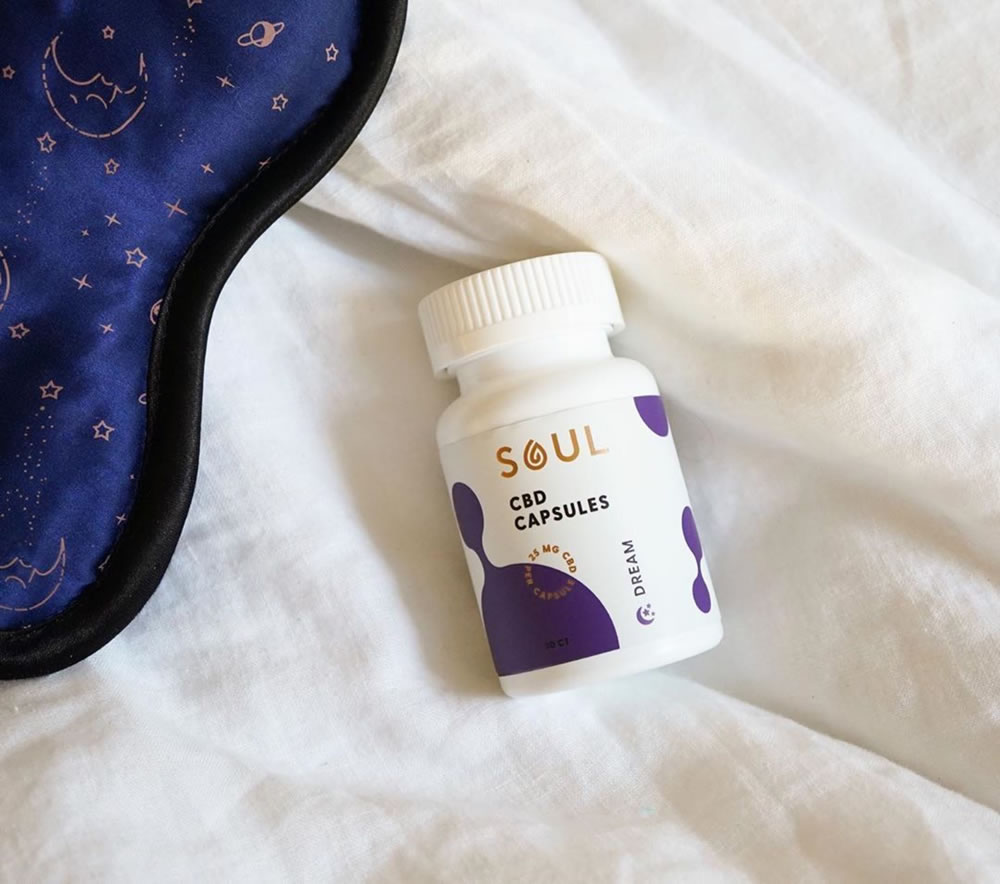 Capsules are an easy and convenient way to enjoy the benefits of CBD, and Dream CBD Capsules from Soul are the perfect choice.
Soul's Dream CBD Capsules are formulated with 25mg of CBD isolate and 2.5mg of melatonin to improve the length and quality of your sleep, so you can wake up feeling refreshed and ready to seize the day. Each Soul CBD Dream Capsule also contains a variety of natural ingredients that encourage sleep and relaxation, including Valerian Extract, Passion Flower Extract, Hops Flower, Linden Flower, Skullcap Root Extract, Lemon Balm, Ginkgo Biloba Leaf Extract, Vitamin E, and more
Simply take 1 or 2 Dream Capsules about an hour before bed and let the CBD + Melatonin magic take effect. We dare you to try and stay awake!
If you prefer tinctures, Soul CBD Oil Peppermint Drops are available in 500mg and 1500mg strength. Just a few CBD drops in the evening will do, or add them directly to your favorite cup of herbal tea.
 ➡ Try Soul CBD's Capsules today with our code BETTERLIVING10 for 10% off!
NanoCraft – Night Time CBD Oil for Sleep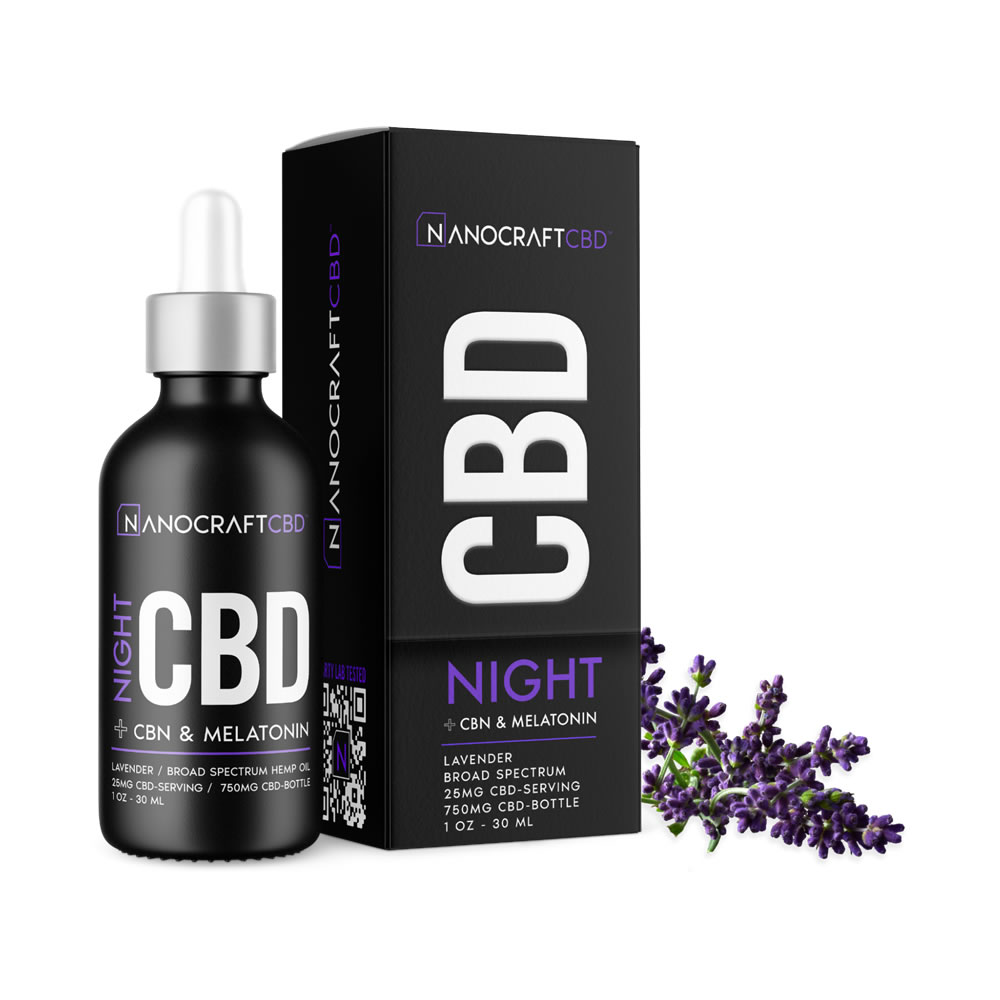 This Night Time CBD Oil for Sleep formula includes the potential therapeutic benefits from a unique blend of CBN and melatonin, providing you a natural and non-psychoactive effect, preparing your mind and body for a good night's sleep.
Nanocraft Night Formula utilizes a suite of known sleep support agents in tandem with our highly bioavailable Broad-Spectrum CBD and CBN, to assist you with flawless, continued rest. With a taste of relaxing lavender, a blend of passionflower, a touch of melatonin, and a dream of CBN, this calming blend is the perfect way to prepare your mind and body for deep, restorative sleep. With a taste of relaxing lavender, a blend of passionflower, a touch of melatonin, and a dream of CBN, this calming blend is the perfect way to prepare your mind and body for deep, restorative sleep. 
 ➡ Try NanoCraft's Night Time CBD Oil for Sleep today with our code BETTERLIVING10 for 10% off!
Pelicann – Red Velvet Cannashake
The stress of your daily routine can be hard, especially when unexpected events throughout your day tax your energy and your body. If that stress lingers into the evening, it's almost certain that falling to sleep will be difficult. That's why Pelicann has developed the CannaShake, to help you get through it all. By mixing their shakes with CBD and Hemp, you can find yourself in a new state of mind to persevere during the day and relax all through the night.
Our favorite Cannashake is their yummy Red Velvet flavor, which was originally a limited edition flavor and is now on Pelicann's product line permanently. Made from the finest quality ingredients and infused with 50mg of high quality CBD, this red velvet shake is ready to enjoy in just a few minutes with your favorite milk. It's even loaded with crispy cookie bites and is delicious hot or cold. 
Other CBD Cannashake flavors include Chai Latte, Coffee, Cookies & Cream, Salted Caramel, and more.
Each CBD Cannashake package is prepared with a single serving so you don't have to worry about messy measuring cups or clean up. It's small enough to mix in a cup, so you can take it on the go wherever you travel!
 ➡ Try Pelicann's Red Velvet Cannashake today with our code BETTERLIVING10 for 10% off!
Vida Optima – Dream Collection
Whether you prefer CBD tinctures or gummies, Vida Optima has you covered with a line of products devoted to providing you with a more restful night's sleep.
The Dream collection from Vida Optima focuses on improving sleep cycles by harnessing the power of CBN (Cannabinol) and CBD (Cannabidiol).  CBN's calming and sedating effects can help relax the body and mind for a restful night's sleep.
Each bottle contains 150mg of CBN and 750mg of CBD. When CBN and CBD are paired together, an enhanced 'entourage effect' occurs, making these products a natural alternative to help improve sleep, relief, and relaxation.
Vida Optima CBD + CBN Dream Tinctures come in Natural and Tangerine flavors. They're designed for sublingual absorption (taken under the tongue) to encourage boosted bioavailability and faster-acting effects than edibles. I like to take them 20-30 minutes before bed.
Vida Optima CBD + CBN Dream Gummies give you all the wellness benefits of a full-plant extraction, but with the added benefit of CBN in one convenient, delicious chew. They're also enriched with vitamins B12 and D3 for optimized wellness support. Everything you need for a restful sleep is in this delicious nighttime gummy! Enjoy these about an hour before bed and you will kiss your sleepless nights goodbye.
 ➡ Try Vida Optima's Dream Tincture today with our code BETTERLIVING10 for 10% off!
Danke Super – Body Cream
Having an evening skincare routine is a great way to help you feel relaxed before going to sleep.
DankeSuper's Body Cream is a powerful, multi-plant blend enriched with full spectrum CBD hemp extract to balance a broad range of stressful skin issues. Meticulously clean and thoughtfully formulated, each bottle is packed with potent botanicals to hydrate, balance, and restore, such as:
Whole Hemp CBD Extract: Balances, calms, and restores
Sunflower Oil: Nourishing, firming, and elasticity-enhancing agent
Jojoba & Avocado Seed Oil: Healing, moisturizing, and nourishing with Omega 3 & 6 for a regenerative effect.
Shea Butter: Nature's ultimate restorative agent that's uniquely rich in anti-oxidants, phytosterols, and flavonoids. Superior anti-aging effect.
Bisabol: Derived from Roman Chamomile to heal and soothe the skin. 
DankeSuper's Body Cream also contains stabilized vitamins A, C, and E for collagen enhancing, elasticity improving, and anti-oxidatives to further help heal dry skin. 
Adding DankeSuper's Body Cream to your evening skincare routine will help wake up feeling refreshed with renewed, moisturized skin. 
 ➡ Try Danke Super's CBD Body Cream today with our code BETTERLIVING10 for 10% off!
Mindset Wellness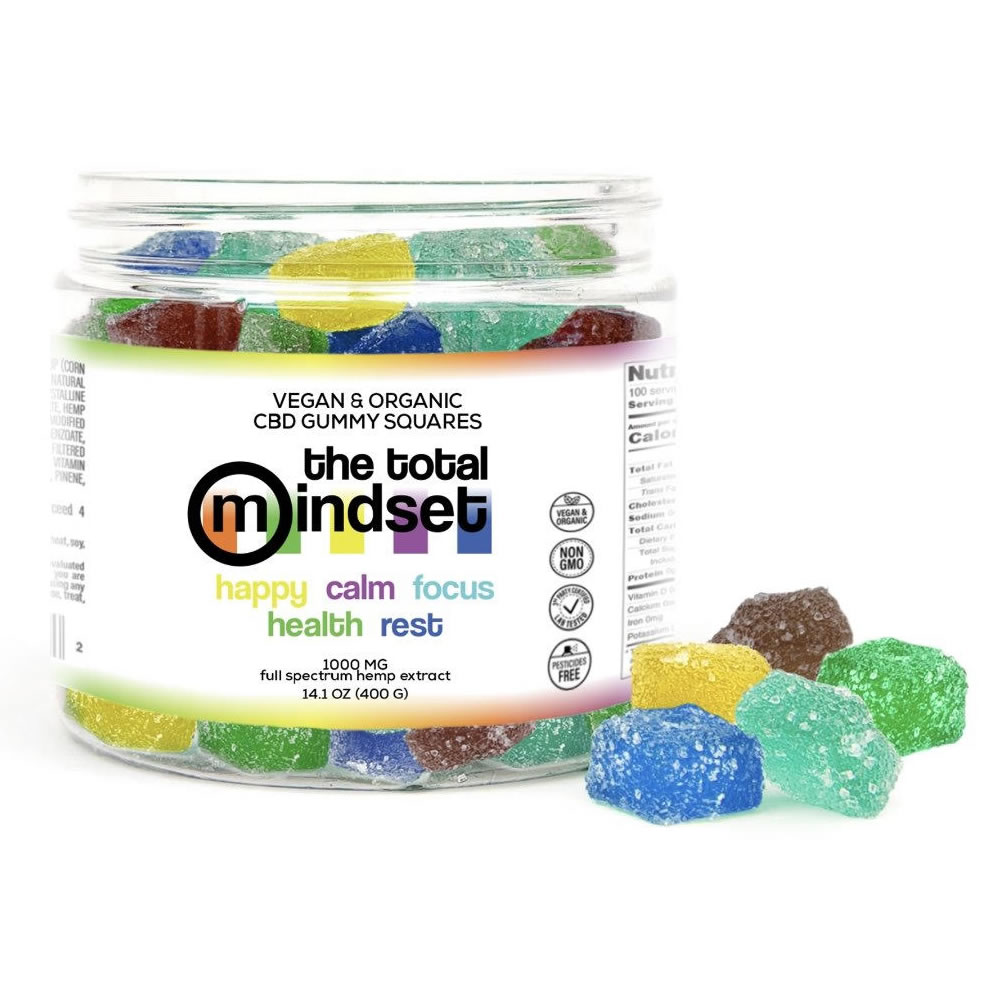 Mindset Wellness' Total Mindset Gummy Assortment contains 1000 mg of full spectrum CBD infused into vegan, organic gummies. This sampler is designed to help you choose your mindset with CBD, plus the terpenes limonene, linalool, pinene, myrcene, caryophyllene and humulene to give you the full entourage effect. 
Between Happy, Calm, Focus, Health and Rest you can find your mindset, or combine mindsets. The Happy and/or Health gummy is an amazing start to your morning, followed by Focus to help you kick off the work day. From there try a Calm gummy to unwind for the evening, and then finally a gummy Rest to help get you to sleep. I love the delicious flavor as well as the benefits of the Focus gummy, but I'll leave it up to you to decide your favorite mindset.
 ➡ Try Mindset Wellness' Total Mindset Gummy Assortment today with our code BETTERLIVING10 for 10% off

Lure Life



Lure Life's Deluxe Intimacy Oil is great for a solo nightcap, or to wind down with your partner. Get your oxytocin flowin' with this all-natural lubrication developed to create a sensual glide for the most intimate moments. Apply a few pumps to lubricate and moisturize intimate areas and body with no risk of sticky residue. It is a clean, sultry and moisturizing silky smooth emollient that can be used for sexual pleasure, body massage, and it's oral friendly too. This Intimacy Oil combines all of the ancient healing benefits of Full Spectrum CBD oil with a bit of magic to upgrade your sexual experience. You just may unlock parts of yourself that you have forgotten, before drifting off to your sweet slumber.
 ➡ Try Lure Life's Deluxe Intimacy Oil today with our code BETTERLIVING10 for 10% off
Epic Nutra – CBD Softgels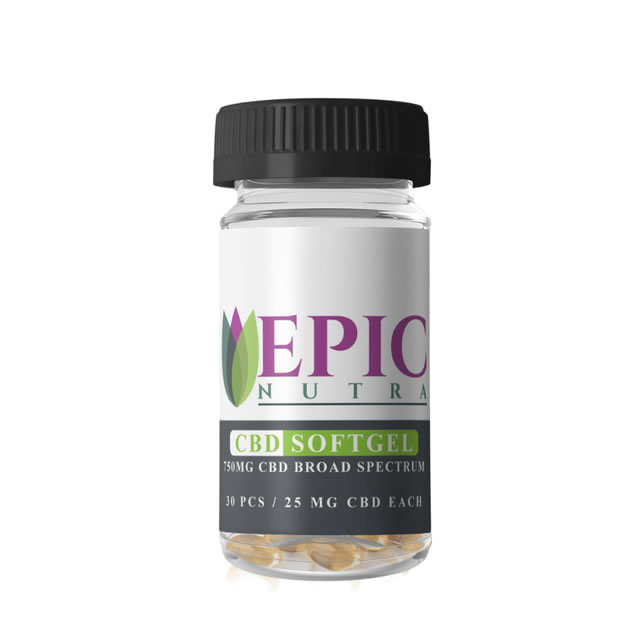 Looking for relief that's quick and convenient? Softgels are packed with CBD to help you sleep all through the night.
Epic Nutra brings you the easiest way of taking your daily dose of CBD through their top-tier Broad Spectrum CBD Softgels. Each capsule is enriched with 25mg of Broad Spectrum CBD hemp oil, giving you a 100% THC-free product! Every bottle contains 30 capsules that are packed with CBD's unique properties to help you get right to sleep. 
 ➡ Try Epic Nutra's CBD Softgels today and use our code BETTERLIVING10 for 10% off!
Binoid CBD Water-Soluble Drops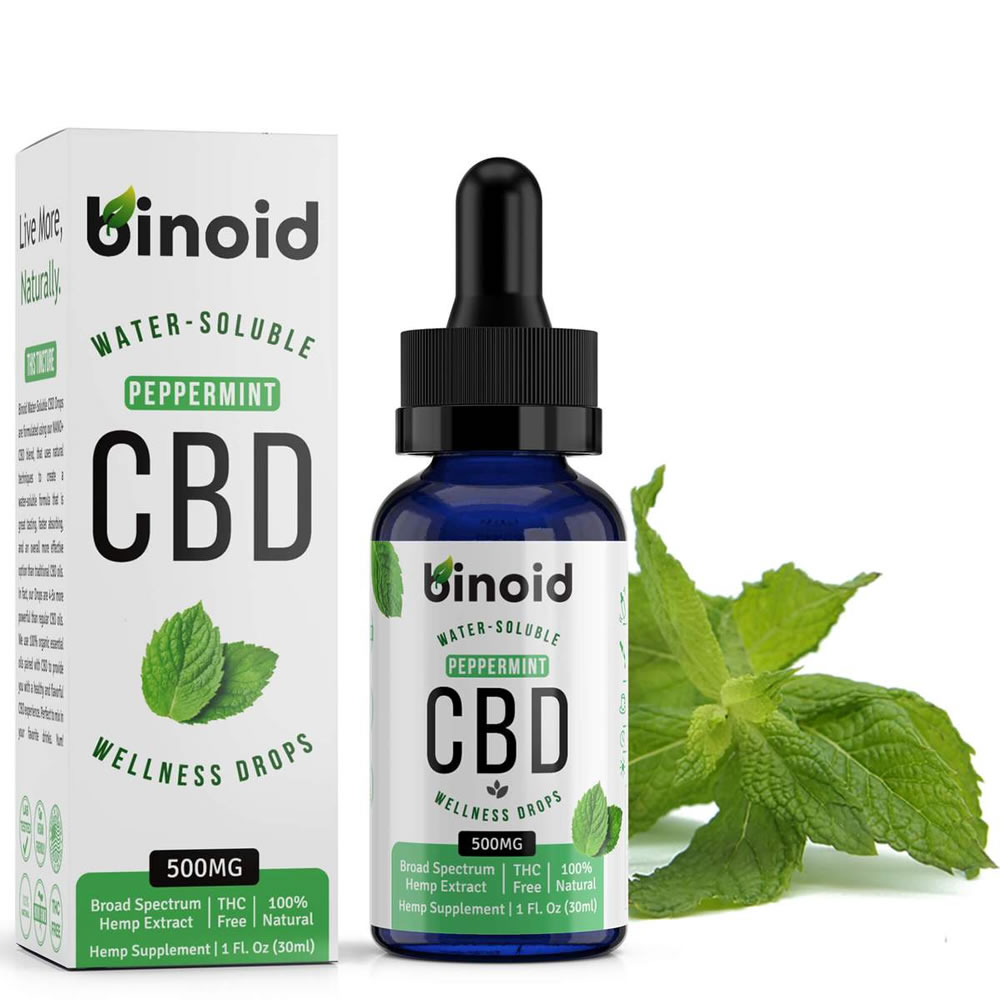 We've all tried Sleepy Time tea, but why not kick it up a notch with water soluble CBD drops? 
Enjoy the taste of our refreshing Peppermint CBD Water-Soluble Drops. Crafted with premium broad spectrum CBD, paired with 100% organic and pure peppermint essential oil – this Binoid Drop is the ultimate experience of CBD, flavor, and versatility. Binoid's drops are created without oil, making them a healthier and cleaner option than traditional CBD oils. Made to mix with any detox juice, tea, coffee or water, these drops are vegan, gluten-free, kosher, and THC-free.
 ➡ Try Binoid's Water Soluble CBD Drops today and use our code BETTERLIVING10 for 10% off!
The Alchemist's Kitchen – Plant Alchemy Unwind CBD Bath Bomb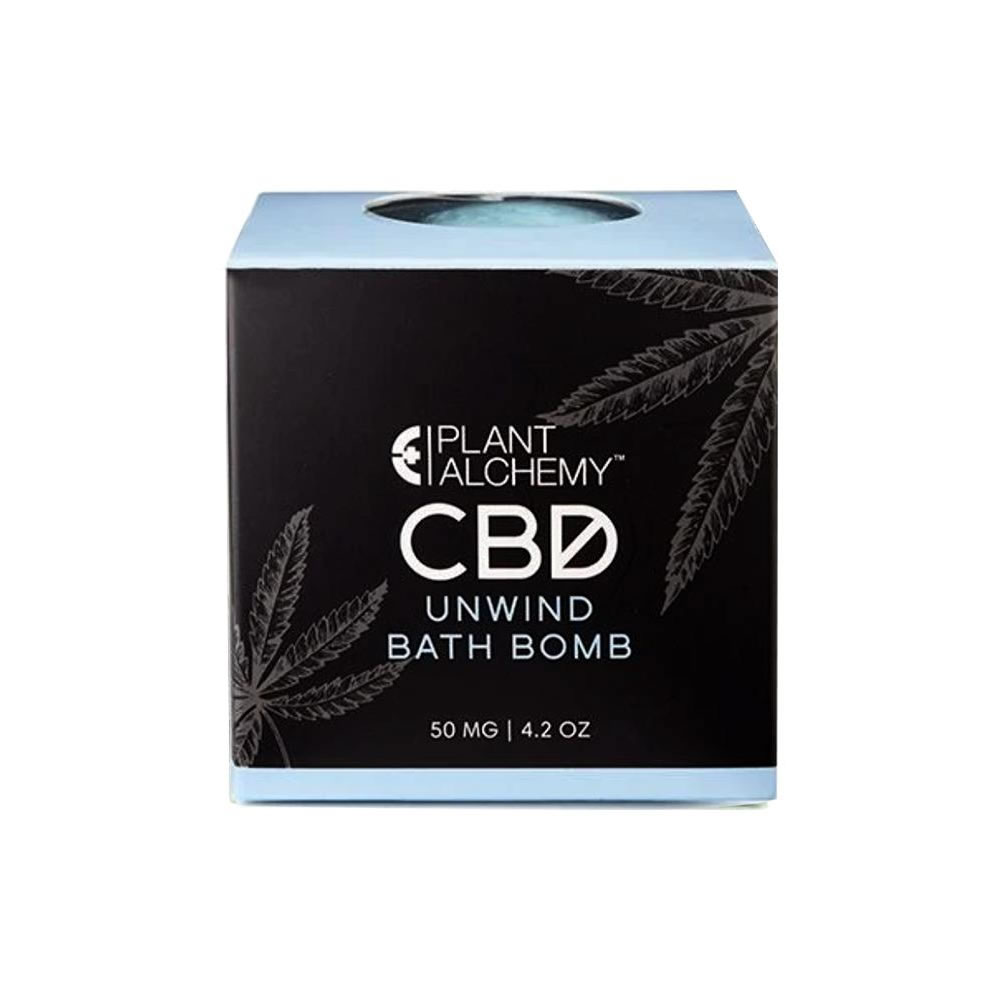 Before heading to bed, a nice CBD bath can help you wind down and soothe your mind and body. 
This Plant Alchemy CBD Unwind Bath Bomb is your remedy for a long day at the office or a hard workout. Simply fill up a bathtub with hot water, drop in one 50mg Bath Bomb, and soak up its healing wonders and relaxing lavender scent. Want to feel a little more luxurious? Try lighting some candles and turning on a chill playlist for ultimate bedtime bliss.
 ➡ Try The Alchemist's Kitchen Plant Alchemy Unwind CBD Bath Bomb today and use our code BETTERLIVING10 for 10% off!
Petly – CBD Dog Treats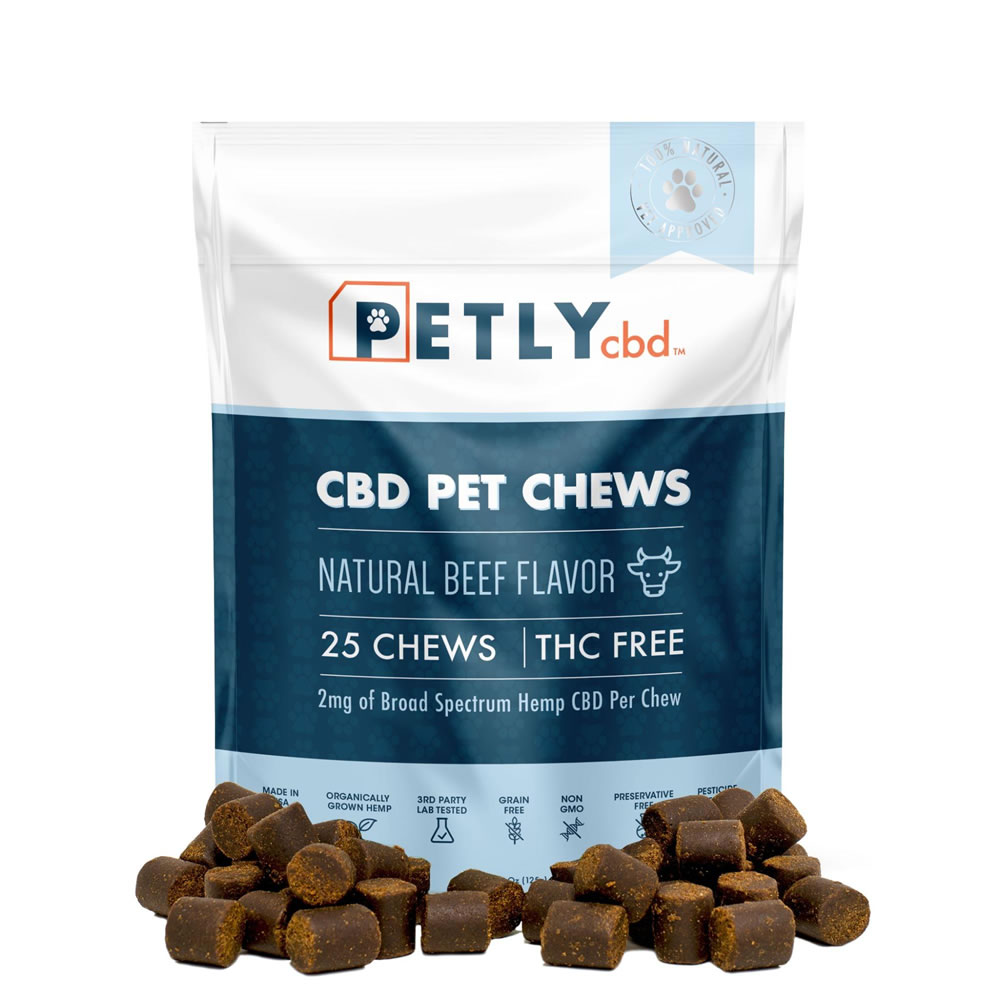 Is your four-legged family member also having issues with sleep? CBD treats can be great to help your pup catch some Z's. 
Petly has just the thing, for dogs of all sizes, to help ease that anxiety. These Grain Free, Soy Free, Corn Free, 3rd-party lab tested treats contain Water Soluble Broad Spectrum CBD, rather than CBD oil, so they're 5-10 times more bioavailable. Petly's mission is to help our beloved companions live the happiest, healthiest lives possible. This is why they only offer all-natural certified THC FREE hemp CBD products. These proprietary veterinarian-formulated soft chews are carefully crafted ensuring every ingredient is of the highest quality, and always free of preservatives and pesticides. The tantalizing CBD treats not only host a wealth of health benefits, but will have your pup begging for more. 
➡ Try Petly's CBD Dog Treats today and use our code BETTERLIVING10 for 10% off!
Remedy Plus – Pain Relief Balm
Sometimes it's not just stress and anxiety that prevents us from having a restful night's sleep. Pain can be a factor as well. Did you know that pain impacts 1 in 10 Americans? Sometimes it can last for months at a time!
Remedy Plus Pain Relief Balm was designed with pain relief for the multi-generational family in mind. The natural healing power of CBD provides a holistic alternative to over-the-counter pharmaceuticals and works in harmony with our body's receptors. Plus, it's safe for the entire family. Infused with eucalyptus, peppermint, and tea tree essential oils, Remedy Plus' Pain Relief Balm is available in 500mg and 1000mg strength.
Before bedtime or during the day, simply apply Remedy Plus Pain Relief Balm directly to the skin where you're experiencing pain and discomfort.
 ➡ Try Remedy Plus Pain Relief Balm today with our code BETTERLIVING10 for 10% off!
 

Budzy Box- Subscription Box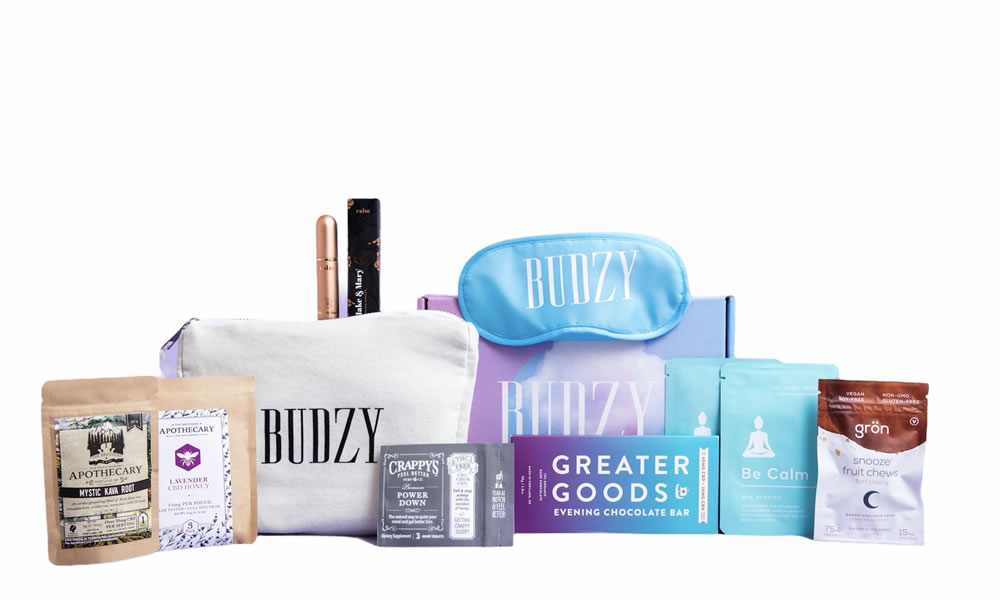 For the ladies out there, once you give any of these relaxing CBD products in this list a try, we're confident you'll be feeling great and looking to try more.  And, Budzy is the perfect solution to explore!
Budzy is a lifestyle, not just another subscription box.
Budzy's monthly subscription box elevates the CBD experience with its ever-changing curation of premium products from food to fashion to lifestyle. Budzy also dispenses knowledge with each box, empowering women through cannabidiol education to break down stereotypes and embrace a life infused with CBD.
The Budzy box features world-class CBD- infused products: calming wearable patches, chocolates that fight anxiety, nourishing facial masks, feel-good teas, healthful treats, soothing balms, must-have novelties, and much more. All conveniently delivered to your door!
Budzy even offers Sweet Dreams Sleep Kit that includes:
Budzy Pouch

Budzy Satin Eye Mask

Rose Quartz Gua Sha Face Massager

Crappy's Power Down Tablets

Greater Goods Evening Chocolate Bar

Brothers Apothecary Golden Dream Tea(3pk)

Brother's Apothecary Honey(3pk)

Make & Mary Calm Inhaler

Budzy Sleepy Vibes Playlist

The Good Patch (Be Calm) 
 ➡ Try Budzy Box today with our code BETTERLIVING10 for 10% off!
Empress Teas – Morning & Evening Bundle
An important part of getting better sleep is having a relaxing night time ritual. For many people, a soothing cup of herbal tea is an ideal way to unwind before bed.  And what better way to complement that tea than with a relaxing serving of CBD?
Founded in Los Angeles, Empress Teas harmoniously blends the healing power of plants, botanicals, and flowers to create the perfect cup of tea.
Evening Ritual Blend is crafted by Empress Teas and made with the finest Egyptian Chamomile flowers, creating a wonderful flavor and calming experience. This tea is perfect for easing into the night and slipping off into a peaceful slumber.
I enjoyed Empress Teas Evening Ritual Blend about an hour before bed and slept soundly through the night. The mellow flavor of the chamomile combined with 15mg of CBD isolate is truly relaxing. I felt the calming effects of this tea in about 40 minutes and was ready for bed shortly after.
Empress Teas also offers a Morning Ritual Blend. This tea is a bright and beautiful blend of lemongrass, green tea, rooibos, and lemon verbena designed to wake up your senses as well as your mind. Morning Ritual Blend contains a medium amount of caffeine and 15mg of CBD isolate.
 ➡ Try Empress Teas' Morning & Evening Bundle today with our code BETTERLIVING10 for 10% off!
GoodBites – Raw Cookie Dough
When you snack better, you feel better. And when you feel better, you sleep better too!
GoodBites Cookie Dough is the ultimate guilt free snack. Each of these delicious bites is infused with CBD from organic hemp and come in 10mg and 25mg strength. Delicious and clean, they are crisp on the outside, and moist and chewy on the inside. They're a fresh take on wellness snacking.
With GoodBites Cookie Dough you'll enjoy the benefit of plant-based wellness. Handcrafted with organic, nutrient-dense ingredients, each bite is enhanced with carefully sourced, pure CBD oil to give you a snacking experience like no other. These raw, organic CBD bites are non-psychoactive, and each bite contains the highest quality, organic CBD available. Accurate dosing has never been so easy and delicious. It's superfood with a little something extra.
Cookie Dough is my favorite snack and I love to have one of these after dinner with some tea. But, you can pop one any time you crave a bite of goodness.
Treat yourself daily to balance your mood, sleep more soundly, and let stress fade away.
 ➡ Try GoodBite's Raw Cookie Dough today with our code BETTERLIVING10 for 10% off!