Better Living uses affiliate links. If you make a purchase through them, we may receive a small commission (for which we are deeply grateful) at no cost to you.
Travelers from across the U.S. as well as from across the globe pack up and head to Phoenix, Arizona each and every year with a long list of landmarks, locations, and activities in mind. While some come to indulge in the dazzling desert landscape, others come to make the most of the many upscale spas and world-class golf courses. Still, others find their way to connect with nature on a new level during the daytime hours and enjoy fabulous nightlife opportunities when the sun goes down. Inevitably, in between all of the fun and adventures to be had in Phoenix is a need to attend to appetites as they arise. Fortunately, Phoenix is a city brimming over with flavorful opportunities and if you consider yourself a foodie, this is your ultimate guide to savoring the many delicious stops the city has to offer.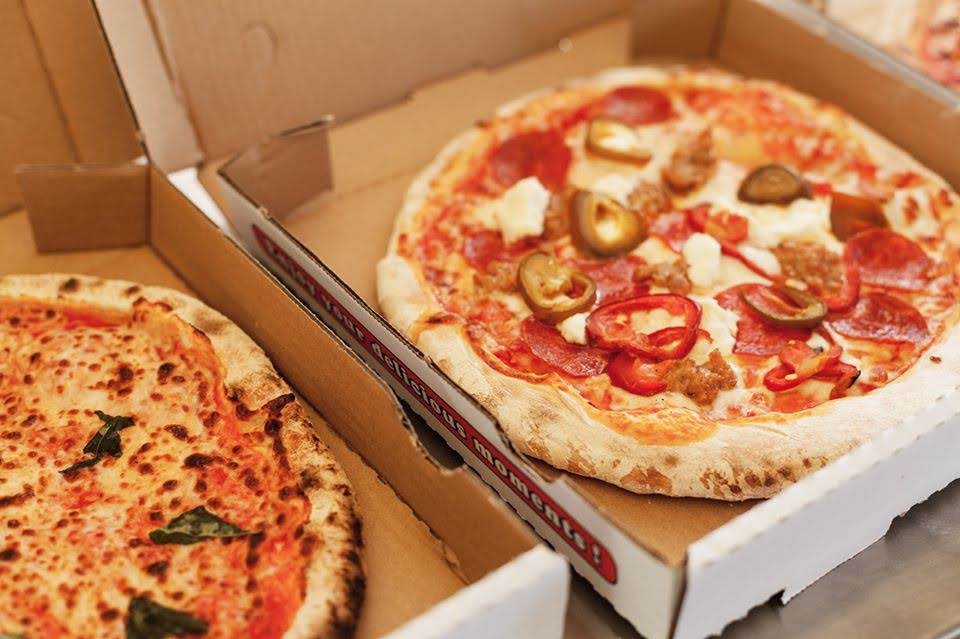 Whether you've spent the day out hiking or hitting up the greens in good company, there are bound to be moments when you crave nothing more than a casual, fun setting and comfort food that comes with a touch of southwest flair. Find the absolute best of both when you make your way to Oak Wood Fire Pizza while you're visiting Phoenix. This delicious and inviting food truck is situated in the heart of downtown but can also be reserved for special events. Come on over and enjoy customized pizzas that are made right in front of you on a wood fire grill, ideal for adding that smokey touch to every bite. Whether you go with the Margarita Pizza or the Spicy Mario, Oak Wood Fire Pizza takes the concept of pizza to go to an entirely new level of excellence. Many guests to this fine food truck are excited to learn that Chef Tommy D'Ambrosio was recently named Chopped Champion on the Food Network's hit show.
View this post on Instagram
For the foodie in Phoenix with a heart for upscale dining experiences, there's no place better to put in a reservation than Binkley's Restaurant. This lovely and elegant locale is open Wednesday through Saturday but only accepts 20 dining reservations an evening and spots fill up quickly. Dining at Binkley's Restaurant is more of a comprehensive experience than a mere meal. Guests will want to set aside at least 3.5hours of their evening to enjoy an 18-course experience that begins on the terrace, moves to the bar and ends in the spacious dining room. Service is world-class and seasonal menus are crafted daily by the chef who takes over the kitchen for the evening. Chefs at Binkley's Restaurant make it a point to speak with guests about their many dishes and often invite guests to take a tour of the kitchen itself. Binkley's Restaurant is located at 2320 E. Osborn Road.
View this post on Instagram
Every dedicated foodie knows that no matter where you travel, having a list of great coffee shops is essential to the experience. When you're traveling to Phoenix, this is no exception to the rule. When you're in need of a trendy place to settle in and enjoy a fabulous coffee or tea, Songbird Coffee and Tea House is the place to be. Situated at 812 N. 3rd Street, Songbird Coffee and Tea House is known for its vast selection of taste bud pleasing teas, brewed-to-order coffee and an eclectic interior that's as inviting as the many flavor options. The coffee and tea shop itself sits within a renovated property dating back to 1904 but enjoys a prime location along downtown's Roosevelt Row. Guests can cuddle up on a collection of sofas indoors or enjoy patio seating to make the most of fantastic Phoenix weather. This small, locally owned business is generally a bustling place that's been serving up delightful beverages as well as homemade pastries and breakfast sandwiches since 2012. As an added bonus, this coffee and tea shop regularly hosts local musicians, dancers, poets, and artists as a way to entertain guests and support local talent.
View this post on Instagram
Traveling far from home and setting your sights on Phoenix, Arizona is bound to be that much sweeter when you know where to find an amazing bakery in town. When you have a sweet tooth to satisfy, head over to Urban Cookies Bakeshop at 2325 N. 7th Street for a fun and savory way to enjoy an afternoon treat. This family-owned bakery is known and loved for its focus on using all-natural ingredients to create some truly palate-pleasing fare. While a colorful and vast selection of cupcakes, cookies and cakes can always be found at Urban Cookies Bakeshop, guests are usually delighted to find that this locale also carries plenty of donuts, dessert bars and ice cream options too! Urban Cookies Bakeshop is a popular place to visit for those who love sweets but have dietary restrictions as this location carries plenty of delicious vegan options to accommodate all guests. If you happen to be in town during any major holidays, this bakery has a way with flavorful celebrations and is a great place to swing by and pick up some festive snacks.
View this post on Instagram
Phoenix is known for its fantastic southwest fare and you don't have to look far to stumble upon some mouthwatering comfort food either. However, when you're in town and in the mood for some global culinary inspiration, be sure to spend at least one evening at Harumi Sushi. Situated at 114 W. Adams Street, Harumi Sushi regularly makes must-try lists for those evaluating the best of the best in Arizona and is proud to serve up plates featuring its signature ingredient of purple rice. This purple-hued rice stands out on a plate and provides guests with a rich in fiber and antioxidant dining experience with every order.Harumi Sushi is easy to spot as it dons a red and yellow awning spanning floor to ceiling windows. Once seated, guests can choose from a wide variety of sushi, sashimi, nigiri and specialty rolls upon request. Not sure where to start? Definitely go with a combination platter to get a taste of the best of it all! Harumi Sushi is open for lunch and dinner and caters to vegan guests as well.
Author Bio
Caitlyn Knuth is a travel writer whose own adventures have inspired her to write about everything from the most delicious cafés in Paris, France to the breathtaking salmon runs in Juneau, Alaska. Working in association with Oak Wood Fire Pizza, she enjoys writing and sharing about the many delicious stops in Phoenix in the hope others will pack up and head out on Arizona-bound adventures of their very own.