Better Living uses affiliate links. If you make a purchase through them, we may receive a small commission (for which we are deeply grateful) at no cost to you.
*We would like to thank our friends at Tervis for sponsoring this post and helping us keep our drinks cold all summer long!
The summer is all about fun!  It's that time of year when we're drawn to spend as much time as possible at the beach or by the pool. It's a time for BBQ's, taking in some sun and just relaxing in the yard while the warm summer breeze melts all our stresses away.
And while you're having all this summertime fun and relaxation you're definitely going to need something cold to drink right? Maybe some peach iced-tea or freshly squeezed lemonade? Or maybe something a little more adult like a chilled glass of rosé or a piña colada? It all sounds great to me.
But if you want your beverage to stay super cold while you're out in that summer heat, a regular glass just isn't going to do the trick. It happens to all of us. We put our drink in a glass or cup to go sit outside and in just a couple of minutes what was once an ice-cold refreshing beverage quickly becomes a sad watered down version of what we had just been drinking. And let's not forget that the outside of the glass gets all wet and drippy with condensation leaving wet glass marks on the table and then on our clothes.
What if I told you we found glasses that will never sweat or leave wet rings on your table. They'll also keep your drink ice-cold for up to 8 hours. It's true.
You need these glasses in your life and in your cabinets.
So what are these magical drink cups I speak of? Drum roll, please…..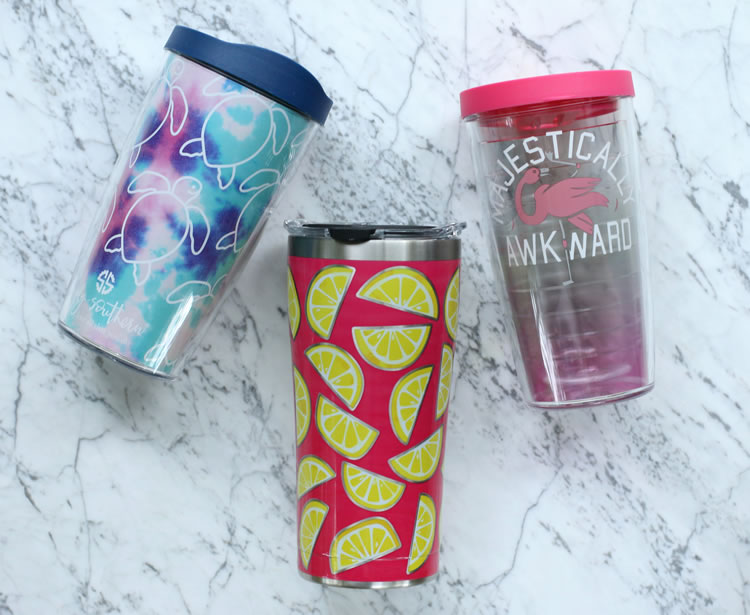 They are tumblers, mugs & and wine glasses by Tervis!!! Their double-walled cup design harnesses the natural insulating powers of the air. The result is a permanently sealed, double-wall tumbler that keeps cold drinks cold for longer than you would ever think is possible.
And bonus points: Tervis tumblers also keeps hot drinks really hot too.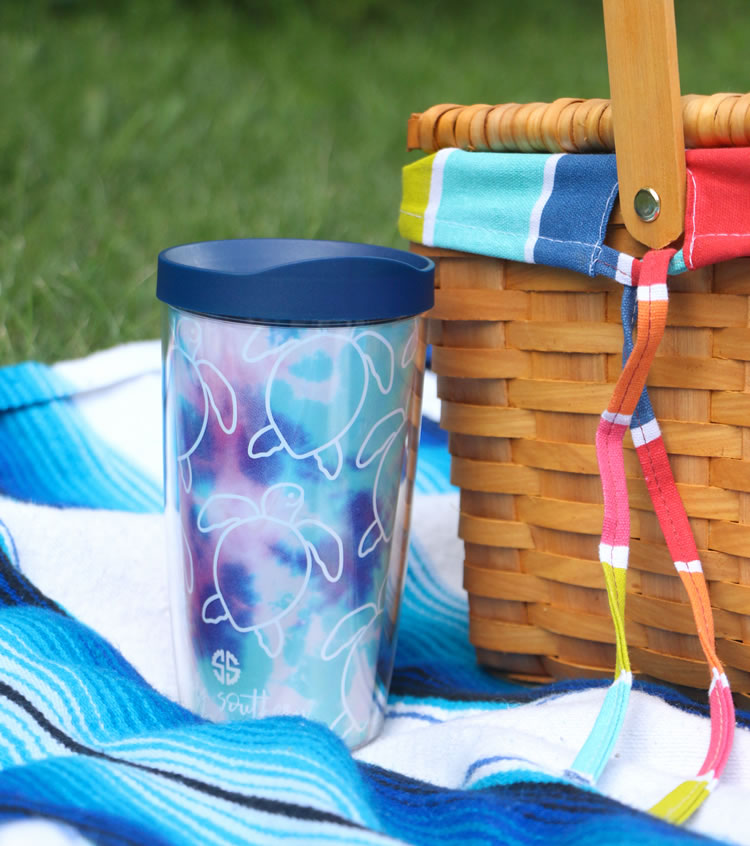 Why are Tervis tumblers so super duper awesome???
They work great for both cold and hot drinks.

They can be customized and personalized.

They fit most cup holders
They have an awesome guarantee!
The best part is these guys can be taken anywhere – to work, the gym, the beach, and everywhere in between. 
Tervis also now carries premium grade copper lined stainless steel tumblers with a splash-proof, shatter-proof lid that is really easy to open and close. We love ours with wrapped in the perfect pink and yellow lemon print for summer.
And the coolest part (no pun intended)??? They can keep your drink ice-cold for 24 hours!
Got hot coffee you want to bring to work? Well, they'll keep that piping hot for 8 hours too. I'm serious.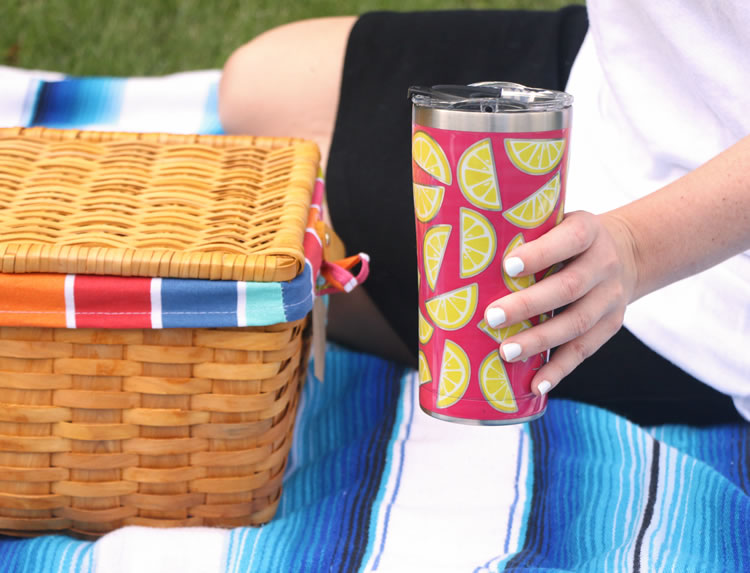 We also love this set of Tervis wine tumblers. Take your next wine-tasting or cocktail party outside with these guys. Or stay inside. Either way, the wine will stay the perfect temp. And when you're not drinking wine you can use them for ice-cream or sorbet. Just saying.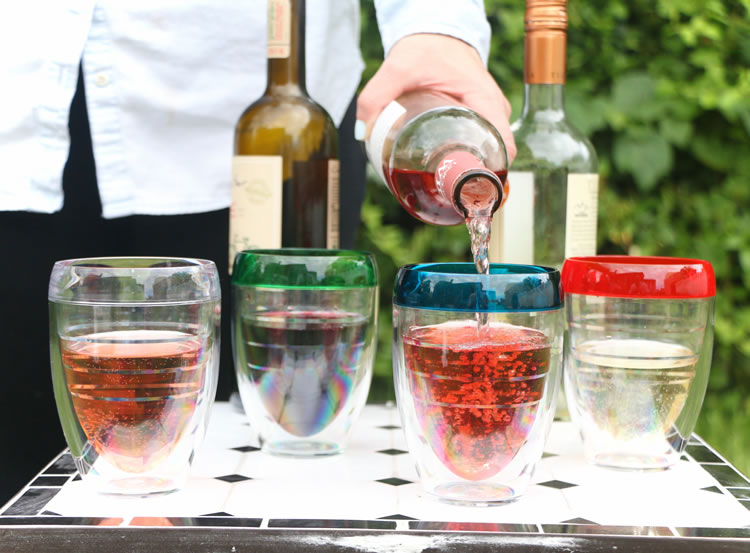 And this Tervis stemmed wine glass needs recognition simply because awesome and bears very important instructions.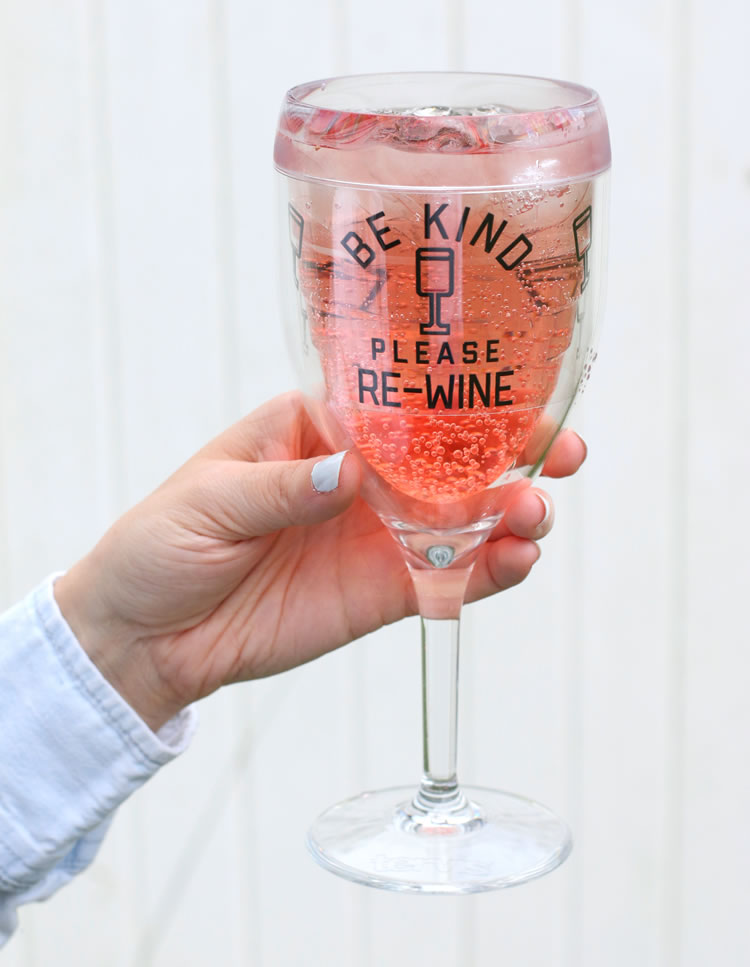 Tervis's classic double-walled plastic tumblers are made in the USA, BPA free and are also dishwasher and microwave safe. They also come in 1000s of original and licensed designs and emblems so there really is a cup for everyone. Sports teams, movies, mermaids, fishing, flowers, tie-dye, anchors, animals, funny little sayings… Name something and there's a really great chance Tervis has a design for it.
Maybe you have an idea for a personalized or customized Tervis cup? You can click here to start designing your own: tervis.com/create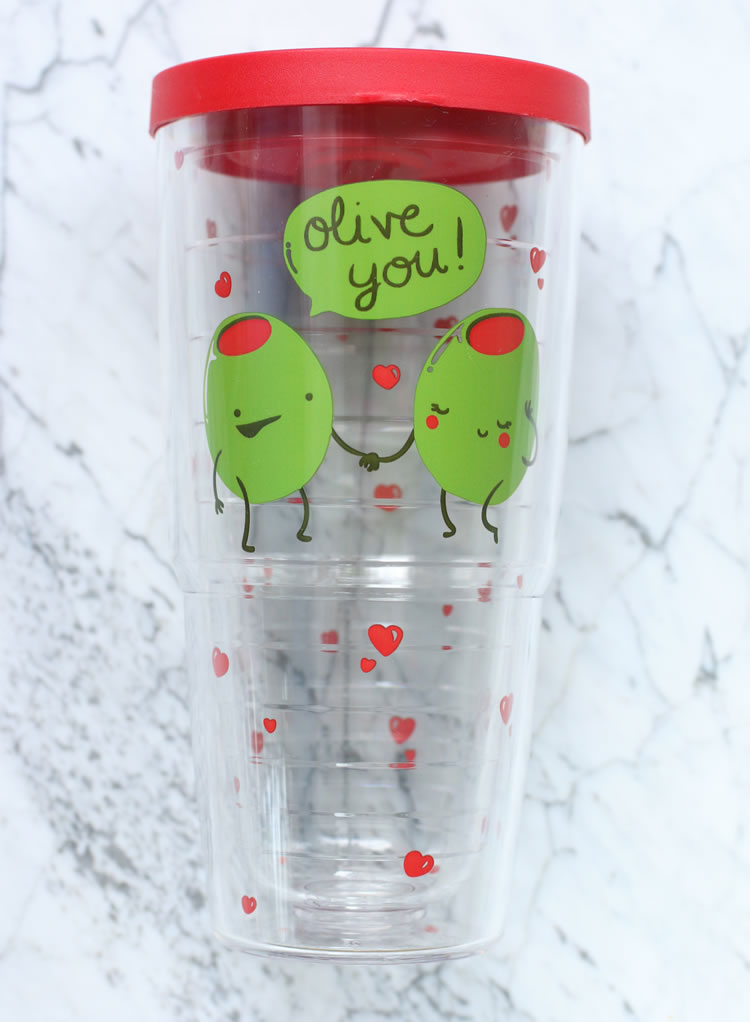 Not into designing. We get it. Tervis has a design perfect for everyone and every occasion. Even for the "Majestically Awkward."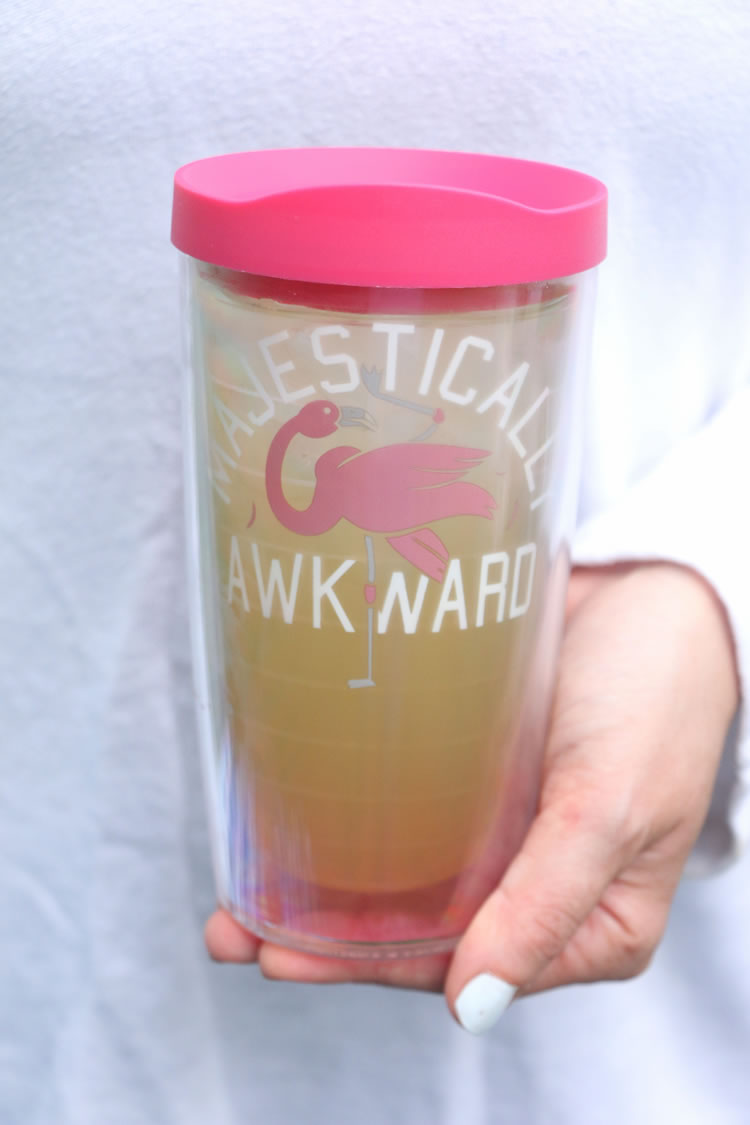 And don't forget you can also pimp your cup with accessories like different types of lids and straws.
Want to keep your drinks ice-cold all summer long? Be sure to visit tervis.com to choose the perfect cup just for you.