Better Living uses affiliate links. If you make a purchase through them, we may receive a small commission (for which we are deeply grateful) at no cost to you.
*This post is sponsored by SPLENDA. The opinions and information presented here are all ours.
The science is in: sugar = really bad for our health. In fact, studies have shown that drinking even one 12-oz can of soda per day can increase your risk of dying from heart disease by nearly 33%. (1)  Do you drink one or two sugar-sweetened beverages per day? Then you have 26 percent higher risk of developing Type 2 diabetes. (2) High sugar intake can also cause the body to store more fat, leading to weight gain, and if unchecked, obesity. This can lead to a cascade of health issues all on its own.
And that's just from what's in your cup. Add these sugary beverages to the hidden sugars in packaged and processed foods like ketchup, flavored yogurts, breakfast bars and cereals along with the not so hidden sugars found in cookies, cakes and candies and your sugar intake is most likely off the charts unhealthy.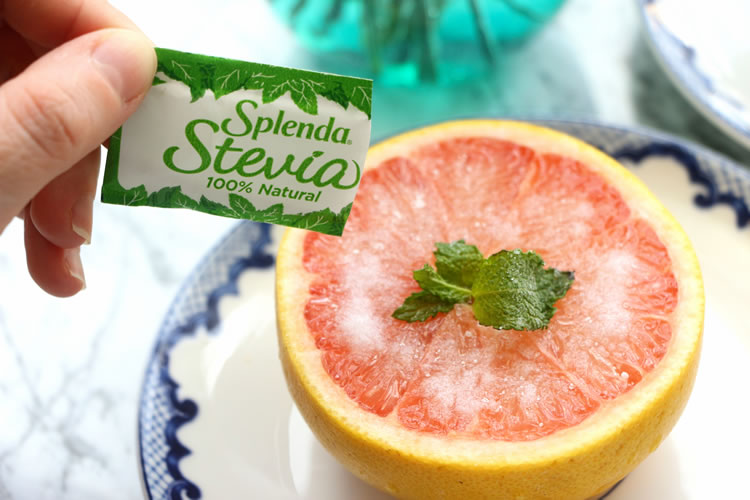 But the reality is, it can be hard to kick the sugar habit since it's kind of addictive. Over the years I've tried just about every sugar-free sugar substitute I could get my hands on. While I wasn't totally comfortable with the ingredients of some, others left a strange taste or aftertaste that I just wasn't willing to get used to.
So if you've already kicked sugar to curb, are still searching for that perfect tasting sweet sugar substitute, or you're just looking to lower your intake, we have some pretty sweet news. SPLENDA®'s new SPLENDA® Naturals Stevia Sweetener is zero calories, 100% all-natural and actually tastes like real sugar. Yes I'll say it again. It tastes like real sugar. I tried it and was completely floored by how sugar-like it actually is.
So how did SPLENDA® crack the sugar-free taste code where so many others have failed? Splenda Naturals Stevia Sweetener is made with a stevia leaf extract that is rich in something called Rebaudioside (Reb D). This extract is what makes the sweet and tastiest part of the stevia leaf, well tasty. Most other stevia products today are made with the extract Rebaudioside (Reb A), which can give that strange bitter and unpleasant aftertaste I was just talking about. SPLENDA® Naturals Stevia Sweetener is also free of any artificial flavors, colors or preservatives. It's non-GMO too and perfect if you're Keto, Paleo, sugar-free or diabetic. But even if you don't subscribe to a specific dietary lifestyle it's just a healthier everyday option.
And you can use SPLENDA® Naturals Stevia Sweetener as a total replacement for regular sugar. Try it in hot or iced drinks including coffees, teas, lemonade and even shakes and smoothies. I think I'm seeing some skinny margaritas in my future. If you try some SPLENDA® Naturals Stevia Sweetener for yourself and you don't think it's that great SPLENDA® will give you your money back. It's that good.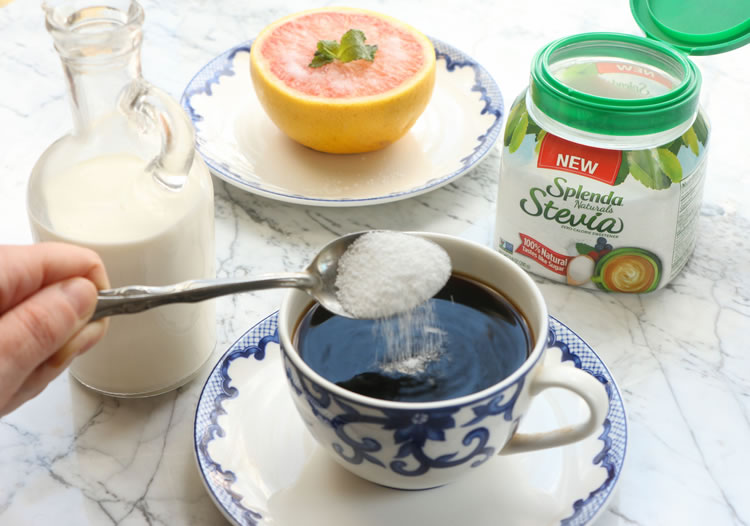 SPLENDA® Naturals Stevia Sweetener comes in convenient packets that are perfect to keep in your bag while on the go or a convenient table top jar. Each packet is equivalent to the sweetness of 2 tsp of sugar.
Try This Sugar-Free Lemonade Recipe!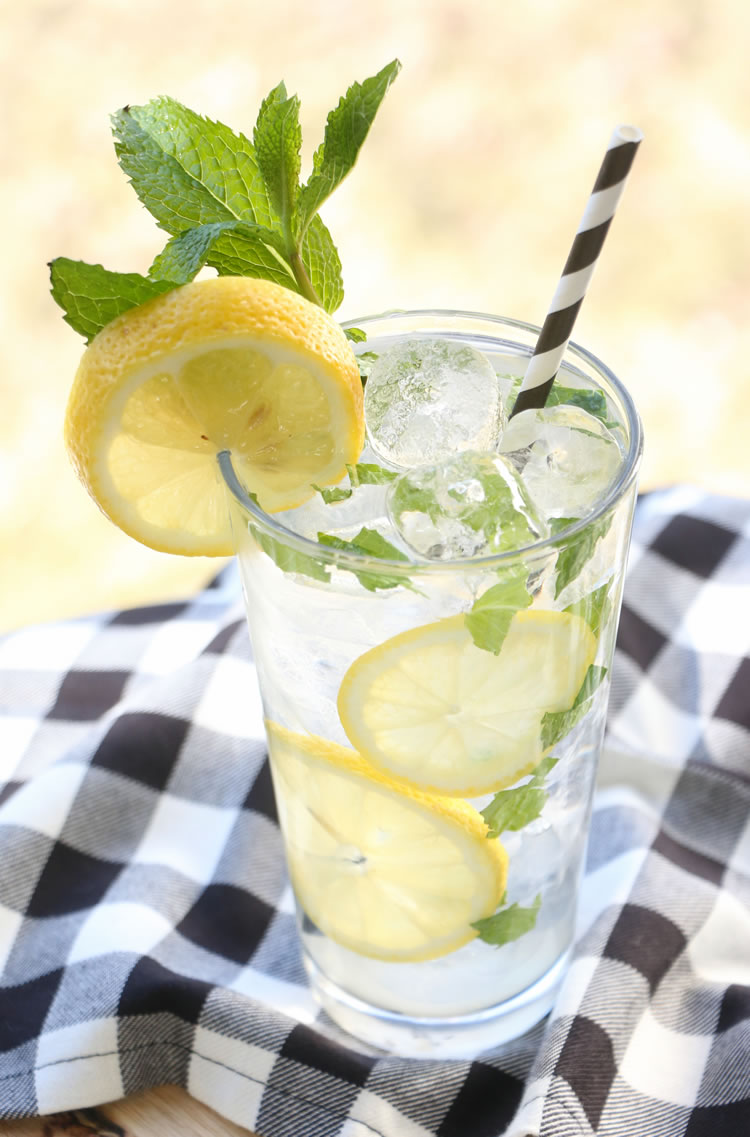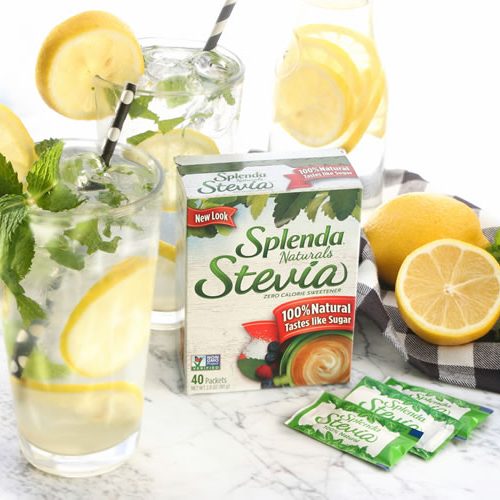 Splenda's Stevia Mint Lemonade
Ingredients
2

slices

fresh lemon

2

teaspoons

lemon juice

3

packets

SPLENDA Naturals Stevia Sweetener

3

mint leaves

1/2

cup

cold water or soda water

3/4

cup

ice
DIRECTIONS
In a tall glass, mash lemon slices, juice, SPLENDA Sweetener and mint leaves with a spoon until the lemon slices and mint leaves are bruised.

Stir in soda water or water and then add ice. Garnish with a slice of lemon. Enjoy!
Click To Find A Store Near You:  splenda.com/where-to-buy

Click To Order Online: shop.splenda.com
Click To Get $$Money$$ Saving Coupons: splenda.com/coupons
<<< Have your tried SPLENDA® Naturals Stevia Sweetener already? Let us know in the comments how you use it and what you think about the taste!