Better Living uses affiliate links. If you make a purchase through them, we may receive a small commission (for which we are deeply grateful) at no cost to you.
The island's unspoilt beaches and relaxed charm mean that a luxury holiday to Antigua is an idyllically romantic way to sample the very finest of the Caribbean.
But why stop there? As a network of short flights links this picturesque destination with many of the smaller Leeward Islands, you can also easily explore more of what the region has to offer on your visit (and, of course, get an unrivalled bird's eye view of everything as you travel too).
Luxury tour operator Carrier guides us through the ultimate Caribbean island-hopping escape for couples in search of their own unique West Indian adventure.
Antigua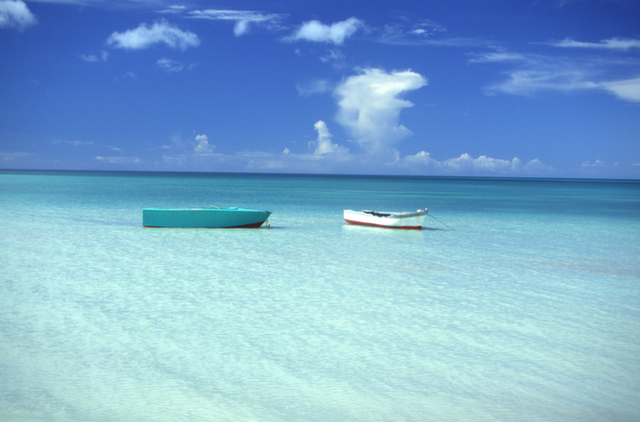 In Antigua, the crystal clear waters invite you in to sample a range of thrilling water sports, while lively local markets burst with temptingly vibrant colour. And, as the sun goes down, the infamous street parties at Shirley Heights explode in a frenzy of barbecues, rum, spices and celebrations that continues into the early hours.
You can base your stay in a rustic beachfront abode or a luxurious resort – whichever you choose, you're sure to be astounded by the warmth of hospitality and wealth of natural beauty on offer here.
Nevis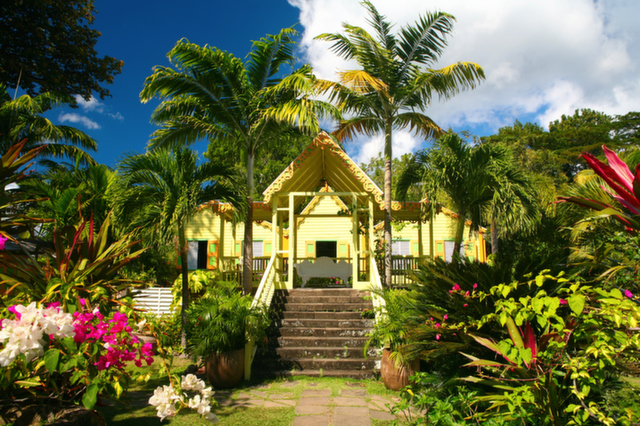 For a truly authentic taste of traditional West Indian life, slow down to the sleepy pace of tranquil Nevis for a while.
This tiny sombrero-shaped island may be just seven miles long, but there's plenty here to entertain visitors in search of peaceful retreat. Wander amongst the weather-worn colonial houses of Georgian Charlestown, take in the tropical colours of the Botanical Gardens and learn more about the island's proud colonial past – and fondness for cricket – from the welcoming locals.
The British Virgin Islands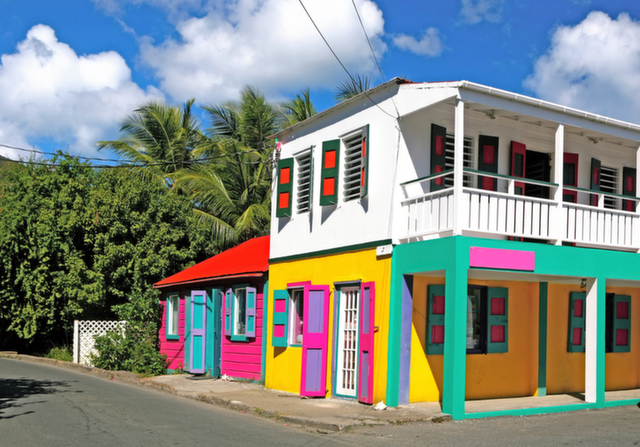 Located throughout the spellbinding British Virgin Islands are a range of wonderful hotels and exclusive resorts that are the ideal base from which to explore the azure waters and icing-sugar beaches that are ubiquitous here.
Hire a boat to take your own private island hopping tour, then drop anchor for a blissfully serene private picnic on one of the many deserted yet picture-perfect beaches – a honeymooner's dream.
Anguilla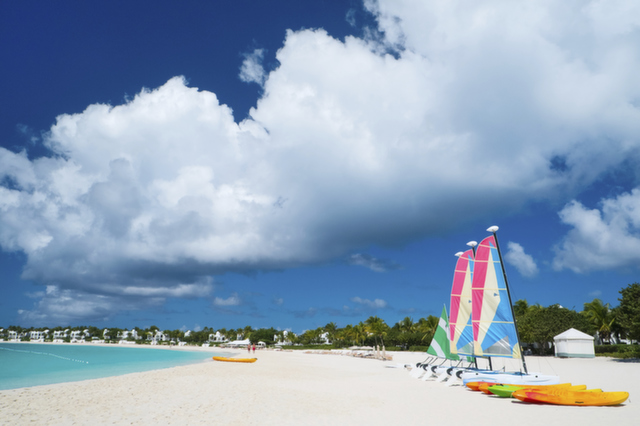 Often referred to as 'the cuisine capital of the Caribbean', idyllic Anguilla offers visitors a holiday experience tinged with glamour, lush tropical landscapes and beautifully blue bays.
Feeling adventurous? Then strap on a snorkel and explore the waters of Scilly Cay. Or if you prefer to stay dry, a trip on a glass-bottomed boat also allows you breath-taking glimpses of the teeming reefs. Then treat yourself to an unforgettable and sophisticated dining experience in one of the island's many exceptional restaurants. 
St Barths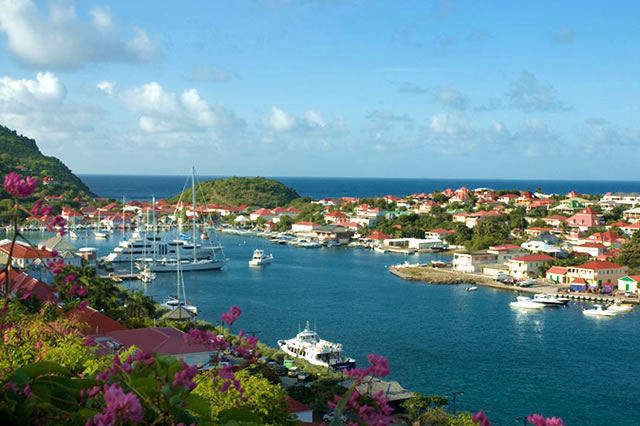 The jet set adore the casual cosmopolitan feel that pervades this chic island, where the Mediterranean influence is everywhere you look.
Browse an eclectic range of boutiques during the sun-drenched daytimes, and then soak up the French-flavoured feel of the harbour area over evening drinks.  Or hire a car, traverse the winding roads, take in the stunning scenery and discover the charm-filled fishing villages that dot the coastline for yourself.
Feeling in the mood for a romantic Caribbean getaway? Head over to Carrier.co.uk for even more  island-hopping inspiration.
This post is brought to you in partnership with Carrier.  With over 30 years' experience, Carrier has been creating luxury tailor-made holidays worldwide.  At Carrier they believe your time is the real luxury and their well-travelled consultants have the knowledge and expertise to plan, create and deliver an unforgettable holiday experience.