Better Living uses affiliate links. If you make a purchase through them, we may receive a small commission (for which we are deeply grateful) at no cost to you.
There's nothing worse than waking up and starting your day with dry, itchy eyes.
Since I spend most of my days behind my camera, on my computer, and using mobile devices, eye strain and irritation has become a more frequent issue for me.  Add allergy season into the mix and it becomes unbearable! I've tried many different eye drops and allergy pills over the years, but it's always a constant struggle. Especially on long photo shoots. Thankfully, Rohto recently contacted us and invited me to try their new Rohto Dry-Aid eye drops. I took a look at their website to see what Dry-Aid is all about, and I. COULD. NOT. WAIT.  Seriously, it sounded awesome.  "Rohto Dry-Aid provides soothing dry eye relief for up to 12 hours and is designed to address the five key symptoms of dry eye: dryness, irritation, grittiness, burning and stinging."   Soothing dry eye relief for up to 12 hours?!  Yes, please.  Sign me up and send it over ASAP.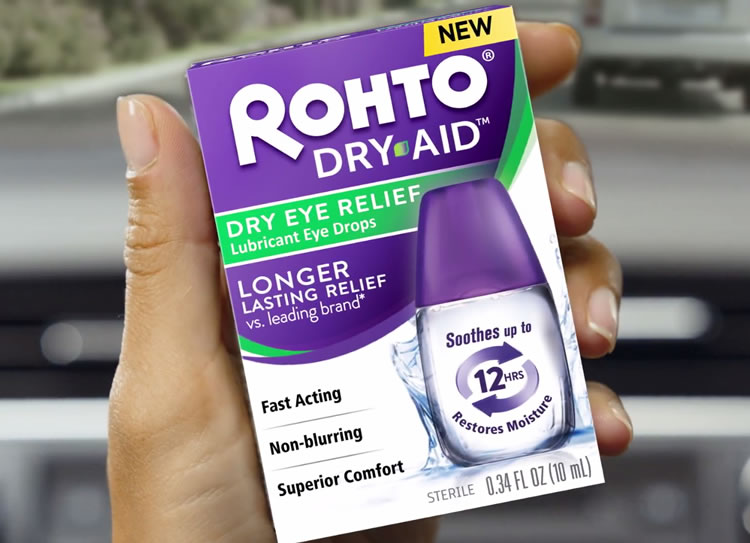 On the day Rohto Dry-Aid arrived, I was having a particularly rough bout of allergies from just mowing the lawn, so I couldn't try it fast enough. I started with just 1 small drop in each eye and immediately felt a refreshing, cooling sensation that I haven't felt before in other eye drops. All of the itchy burning and redness that I was experiencing completely disappeared within a few minutes and I felt fine for the rest of the day.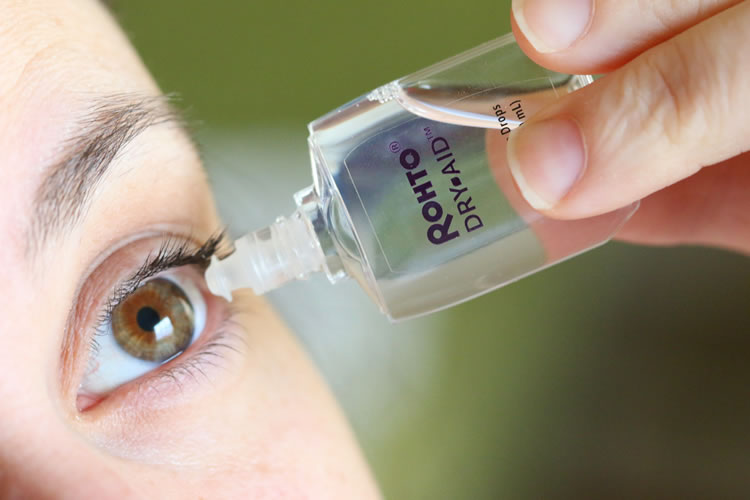 The next morning, I tried Rohto Dry-Aid again with great results. I had a photo shoot scheduled and with just a few drops, my eyes felt and looked refreshed for the entire day. It definitely lasted the full 12 hours for me. With Rohto Dry-Aid I could finally work in comfort and do the things I love without rubbing my eyes every five minutes. Incredible!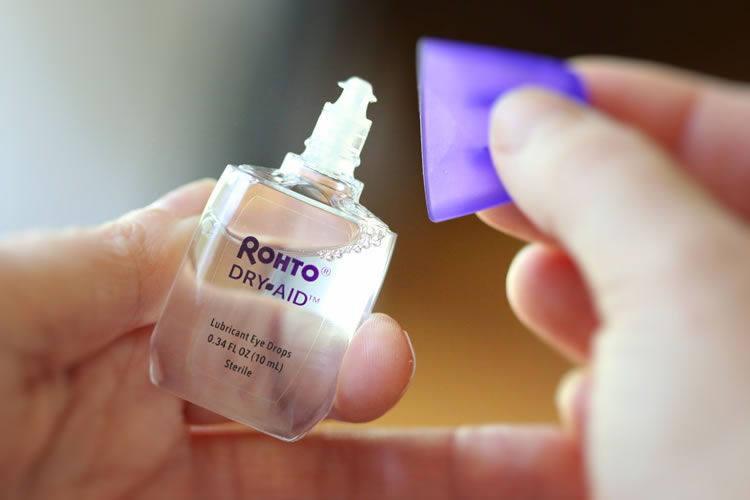 Rohto Dry-Aid now has a permanent spot on my desk and in my camera bag!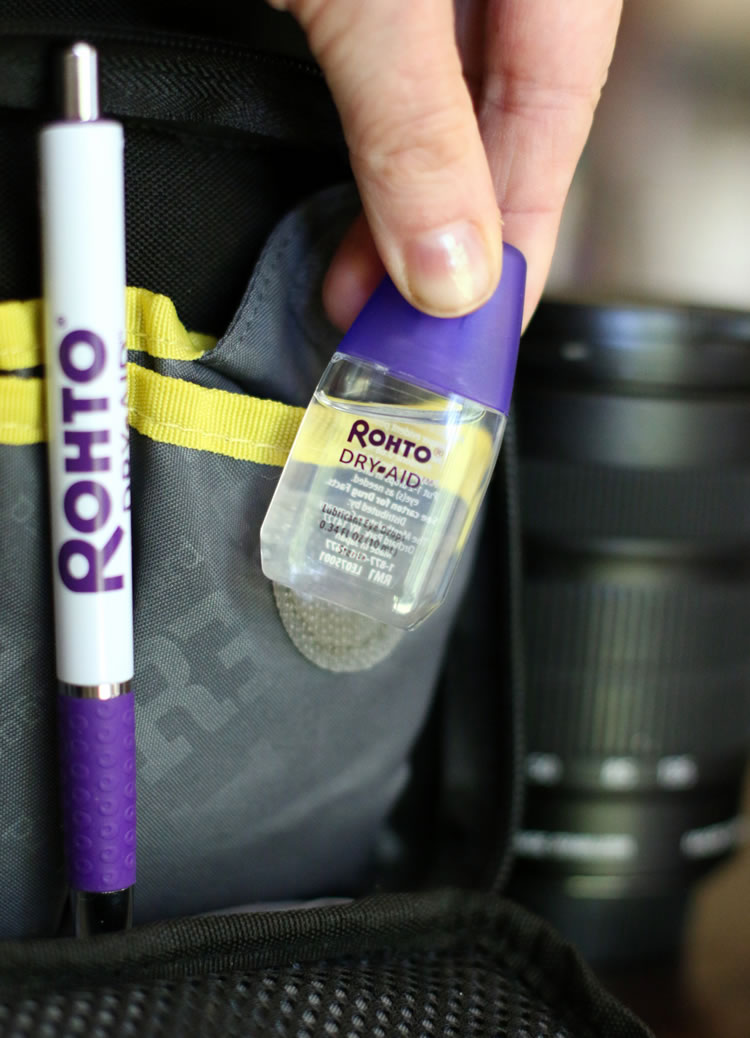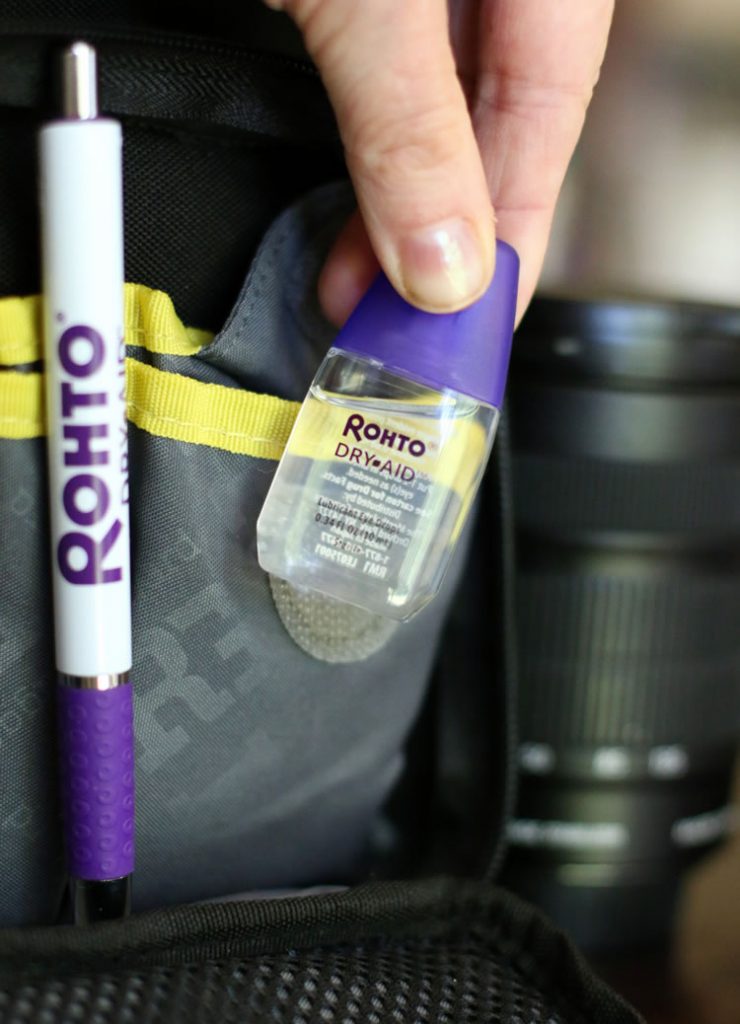 So, what makes Rohto-Dry Aid different? Well, unlike other over-the-counter dry eye drops that only work on one layer of the tear film, Rohto Dry-Aid is formulated with Liquidshield technology that works in a unique way to restore moisture to the tear film by working on all three layers to mimic a stable natural tear. In a clinical study, Rohto Dry-Aid delivered consistent and continuous relief over time and was rated highly for its refreshing feeling. It's non-blurring too. So there's no need to wait for the blur to go away, a common problem with other lubricant eye drops.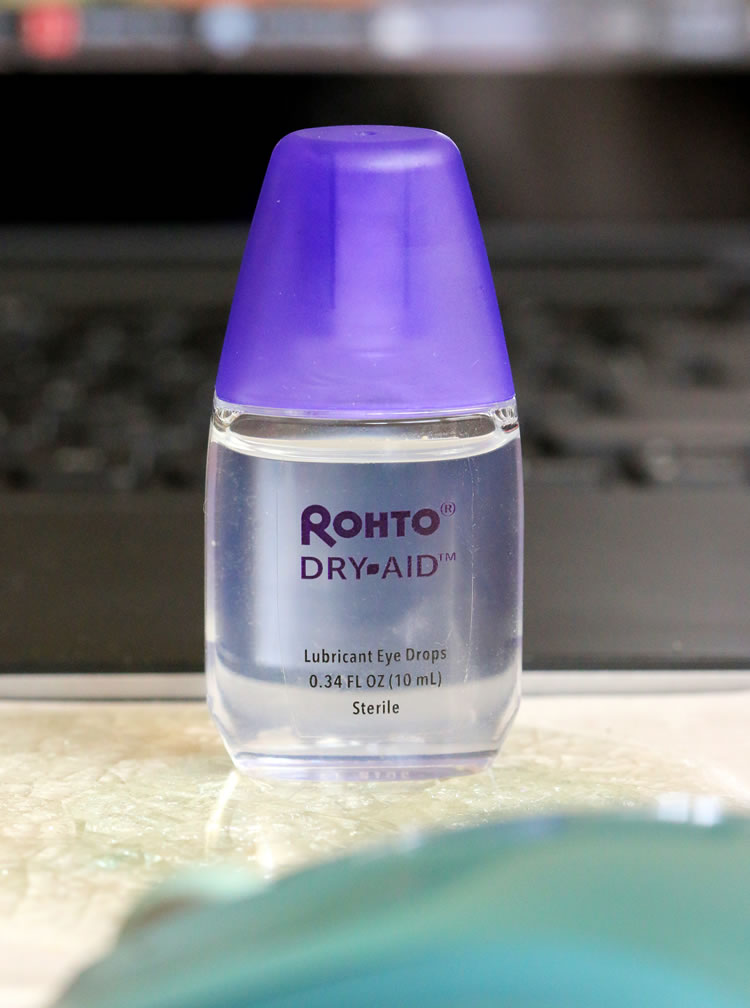 If you suffer from frequent bouts of dry eye, I highly recommend giving Rohto Dry-Aid a try. It's currently available at major retail locations where over-the-counter dry eye drops are sold and online at RohtoEyeDrops.com.  Go learn more and look for the $2 off coupon on their frontpage. Try it for yourself!