Better Living uses affiliate links. If you make a purchase through them, we may receive a small commission (for which we are deeply grateful) at no cost to you.
A road trip is a fun and exciting way to travel. With so much to see and do, a road trip can really be an amazing and unforgettable experience. To make the most of your road trip, here are some tips, tricks and things you can do before you hit the road to make sure your time traveling is as stress free and enjoyable as possible.
1. Have All Your Official Documents Organized
Sometimes stuff happens on the road. Unfortunately, it's true. Be sure to organize all your important papers like your car's registration and insurance card. Keep your license handy in case you get pulled over and if you're crossing country borders make sure your passport isn't expired. If you have some sort of roadside assistance already have that information ready and available. If you don't you may want to consider joining an automobile club like AAA or contacting your insurance company to opt in to their roadside assistance program.
2. Schedule Your Car For A Maintenance Check
Besides an awesome itinerary, the most important key to having a successful road trip is having your car in working order. Before you a take a road trip, it's important to give your car some basic maintenance. While you could easily top off fluids like engine coolant on your own, it's ideal to visit a good mechanic so they can get under the hood to make sure your car is in tip-top shape. They can also inspect the battery, fuses, hoses, belts, filters, your brake system and the treads on your tires. And don't forget to fill up that windshield wiper fluid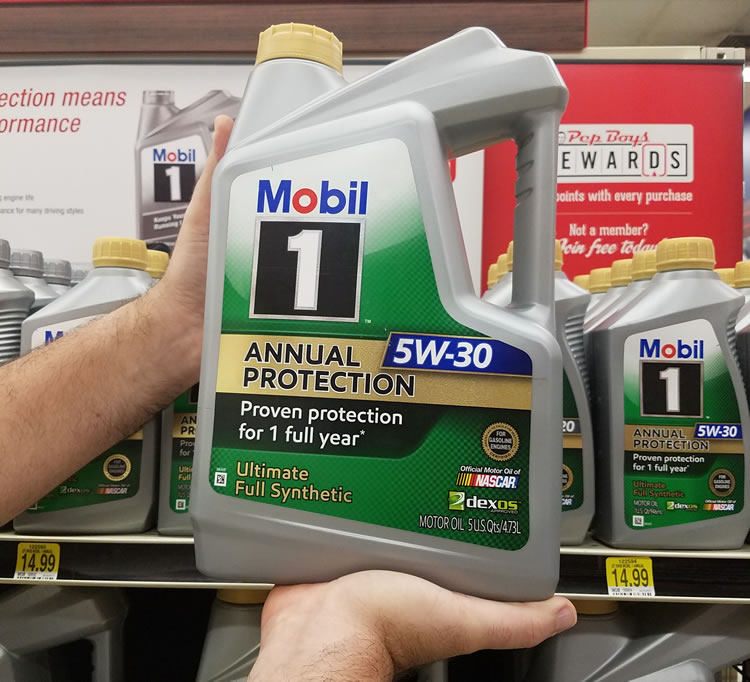 This is also the perfect time to get an oil change. ExxonMobil recently launched Mobil 1 Annual Protection motor oil which promises a once per year oil change. You read right. Just one oil change per year. Mobil 1 Annual Protection provides guaranteed protection for one full year of driving or 20,000 miles per oil change. You can find it at your local Walmart or select Autozone, Advanced Auto Parts or Pep Boys stores.
I recently switched to Mobil 1 Annual Protection oil change before a road trip to the beautiful wine country of Virginia because I can change my oil less and ExxonMobil tested it in actual vehicles to prove it works. My car has been running great ever since and I'm excited to make this annual Mobil 1  oil change a regular part of my car's maintenance schedule. I do a lot of road trips and now instead of doing several oil changes a year, with Mobil 1 Annual, I'll only have to do one.  That means I'll save lots of time waiting around service stations and plenty of money that will be way better spent enjoying myself on the road.
3. Bring A Spare Car Key
I once locked my keys in my car while it was running. Yup. That happened. I guess I got too excited for sushi. Luckily I was in a busy suburban area and my roadside assistance was there surprisingly within 20 minutes. But what if I had been somewhere more remote? If I had just had an extra key all the stress I had about my car running out of gas while waiting for the tow truck guy could have been avoided. And my dinner wouldn't have been ruined. I now always have a spare key with me at all times. Just make sure you carry it on you and don't leave that one in the car too.
4. Check Your Cell Phone Coverage Areas
On a recent road trip, I was upset to find out that my cell phone coverage wasn't so great far out in the countryside of Virginia. Kind of a concern in case I broke down somewhere. And losing my google maps app signal was a bit nerve wracking since I had no idea where I really was. Yikes! So when you plan out your journey and you have a general idea of where you'll be driving, check to see if your cell phone carrier has a strong signal in the area. Or any signal for that matter. If they don't, it may be a good idea to get a prepaid mobile phone from a different carrier that shows good coverage in spotty coverage areas you know you'll be. Not only will you always be able to make phone calls if needed, it's a good backup in case your phone loses its charge. Also, make sure you have a working cell phone car charger so your phone will never die out on the road.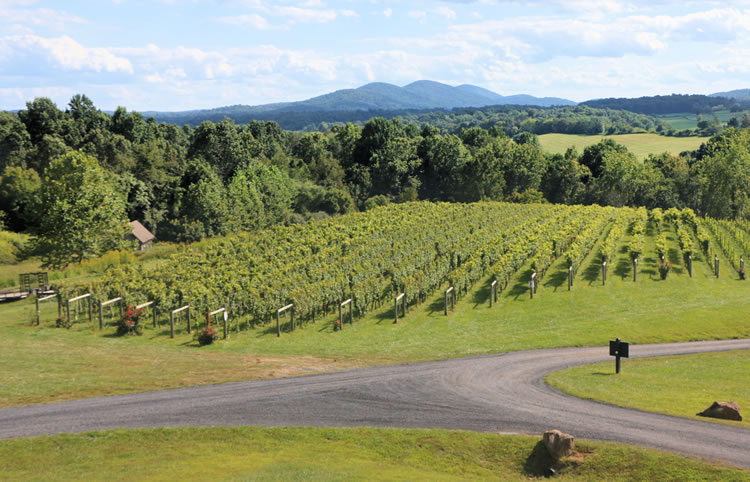 5. Check Your Tires
There's nothing worse than being stranded on the side of the road. Your tires are what grounds your car to the road so inspecting your tires before that big road trip is vitally important. Make sure the treads on your tires are deep enough to ensure adequate traction for quick braking on wet roads or in emergency situations. There may be a need to replace your tires if the tread is too worn. Tires with good tread will keep you safely grounded on the roads while giving you maximum traction and helping you avoid any accidents. You'll also need to check your tire pressure. Just be aware the number on the tire's side is the maximum pressure it can withstand, and not the recommended amount. Tires should be slightly less inflated in winter while being inflated closer to their maximum recommended pressure in the summer. Never over inflate tires as they could potentially blowout. And as always bring a spare tire just in case! To be safe consult a qualified mechanic if you're unsure about your tires or want an expert opinion. This brings us to our next tip.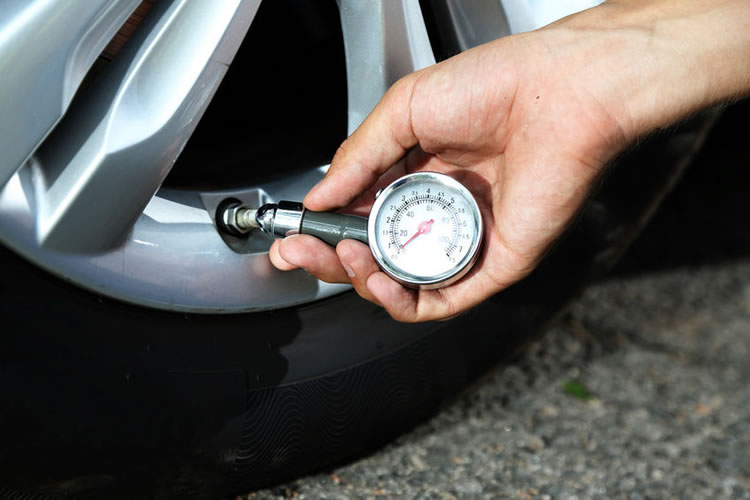 6. Look To Maps, GPS's, Guidebooks and Travel Apps
Ever hear the expression, "If you don't plan ahead, you're planning to fail"? Or something like that. Well, you can't really fail at a road trip, but you could get lost or miss a lot of extraordinary sites and stops. You could take one road when there's a way more scenic route just a couple minutes down the road. Or you could miss the best ever apple pie when all you had to do was turn right. Have a good idea of where you want to go and what you want to see will make your time much more enjoyable. Check guidebooks, take notes and do research online. Sites like roadtrippers.com , myscenicdrives.com, furkot.com and tripit.com are great sites with a wealth of road trip planning information, tools, and advice. And if you're bring pets, gopetfriendly.com has you covered for pet friendly road trip ideas. You may even want to download a travel app to mark off all your preferred points of interest.
And lastly, do yourself a favor and bring a map. Like an actual physical paper map. If you're thinking I've lost my mind, hear me out. Technology like cell phones signals and GPS signals can all be lost or break. The actual devices can even be stolen. With a good map, you'll always be able to find your way. You can even keep track of your journey on the map along the way and when you get back home you can reflect on where you've been. Or put it in a frame for some meaningful home wall decor. How cool would a road trip gallery wall be? Oh and P.S…. learn to read a map. 🙂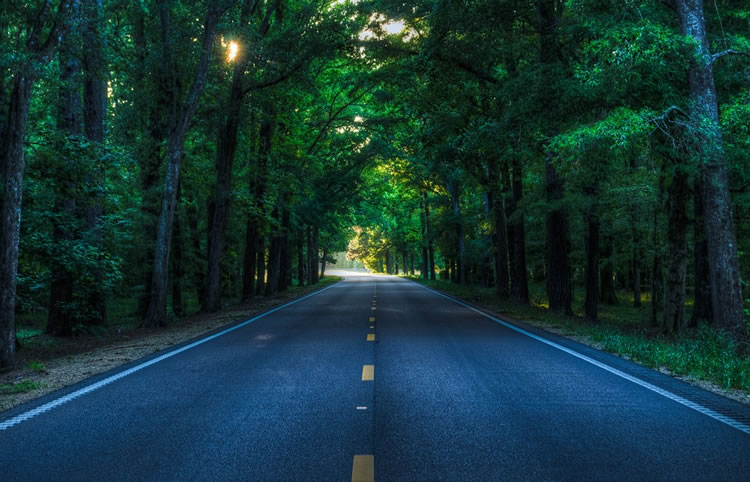 7. Have Cash On Hand And Call Your Credit Card Companies
Even though most of us use credit and debit cards for everyday purchases these days it's a good idea to have a stash of cash on hand while you're driving. In fact, it's a necessity. Not only will you need it for tolls, if your wallet gets lost or is stolen you'll at least be prepared. It's also good to have a spare credit card or two hidden away just in case unexpected expenses arise. Be sure to contact the credit card companies to let them know you'll be traveling. It's not uncommon to have your credit card account frozen because their computers think your credit is being used unusually. Meanwhile, it's just you on vacation. Avoid the hassle and drive financially prepared.
<< ? Do you have a road trip tip or trick you would like to share??? Let us know in the comments how you've mastered travel on the road!
This is a sponsored conversation written by me on behalf of Exxon. The opinions and text are all mine.