Better Living uses affiliate links. If you make a purchase through them, we may receive a small commission (for which we are deeply grateful) at no cost to you.
With so much to see, do, and taste, Richmond, Virginia is an amazing destination for  food and wine lovers! From wine and cider tastings to fantastic dishes rooted in Virginia's own bounty of farm fresh ingredients, Richmond continues to energize and inspire.  Whether you live in the Richmond area or are just coming in for a visit, here are six places to wine, dine and stay while you're in the area.
Where To Sip And Taste…
Richmond Wine Station
2930 W Broad St
Richmond, VA 23230
(804) 254-4500
richmondwinestation.com
If you're a wine lover looking for a comfortable and relaxing atmosphere, Richmond Wine Station offers a really cool and innovative concept in wine tasting. This self-serve wine bar has convenient wine dispensing machines that let you choose and pour your own wine with a pre-paid smart card.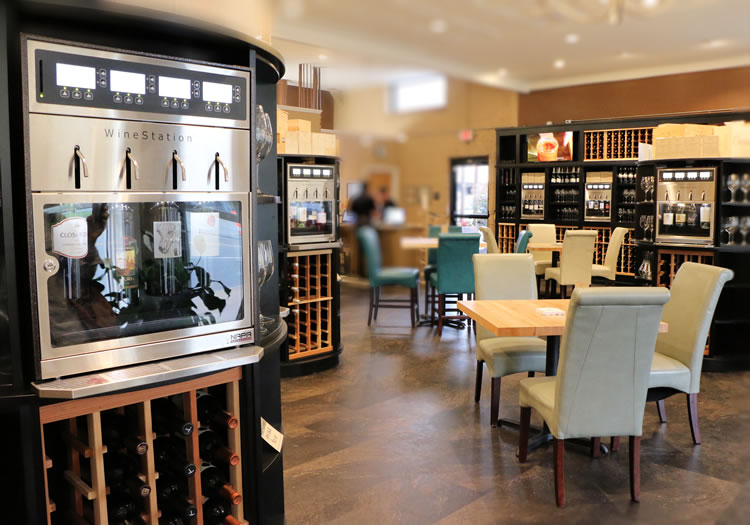 There are 64 wines available with three different size pours (tasting, 2.5 ounce or full glass) at prices starting at just a dollar and change for a tasting.  For beer lovers, there's also eight taps serving delicious craft beers. Pop into the "wine shop" and bring home the wines you discovered and loved to enjoy later. Stay an hour or until closing. There's plenty of cozy seating that can be enjoyed indoors or out. Light plates are soon to come.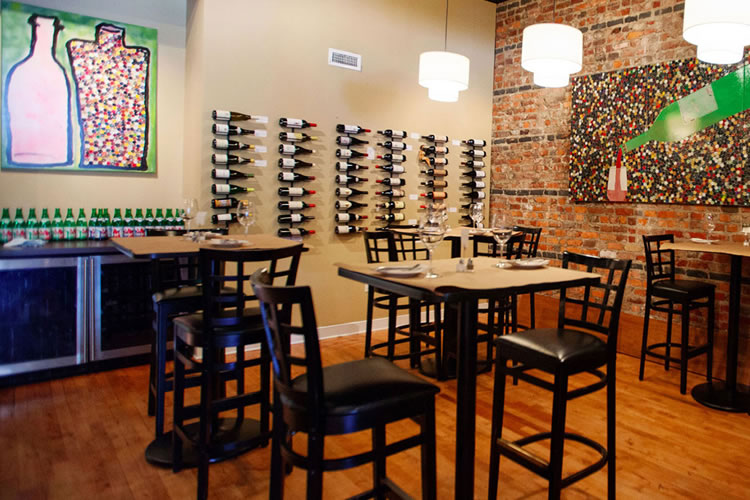 Barrel Thief Wine Shop & Cafe
5805 Patterson Avenue
Richmond, Virginia 23226
barrelthiefwine.com
Barrel Thief Wine Shop and Cafe is a wine lover's paradise right in Richmond where you can taste, drink, and purchase wine with a selection of over 400 bottles from all over the world. Walk through the shop to find the perfect bottle to open in their cafe, or order a taste from a list of twelve rotating wines by the glass options. For a delicious bite to eat to enjoy with your wine, there's a full menu including a selection of charcuterie, cheeses, bruschetta, salads, large and small plates. Visit on Fridays from 5-7 for $1 tastings.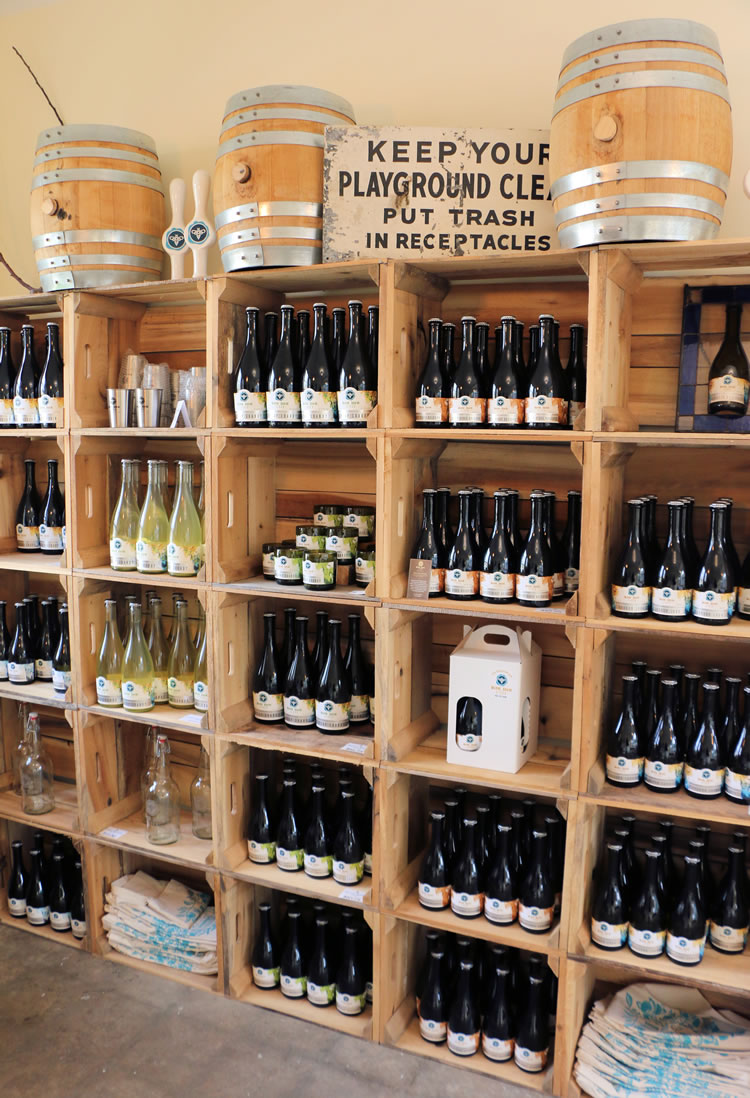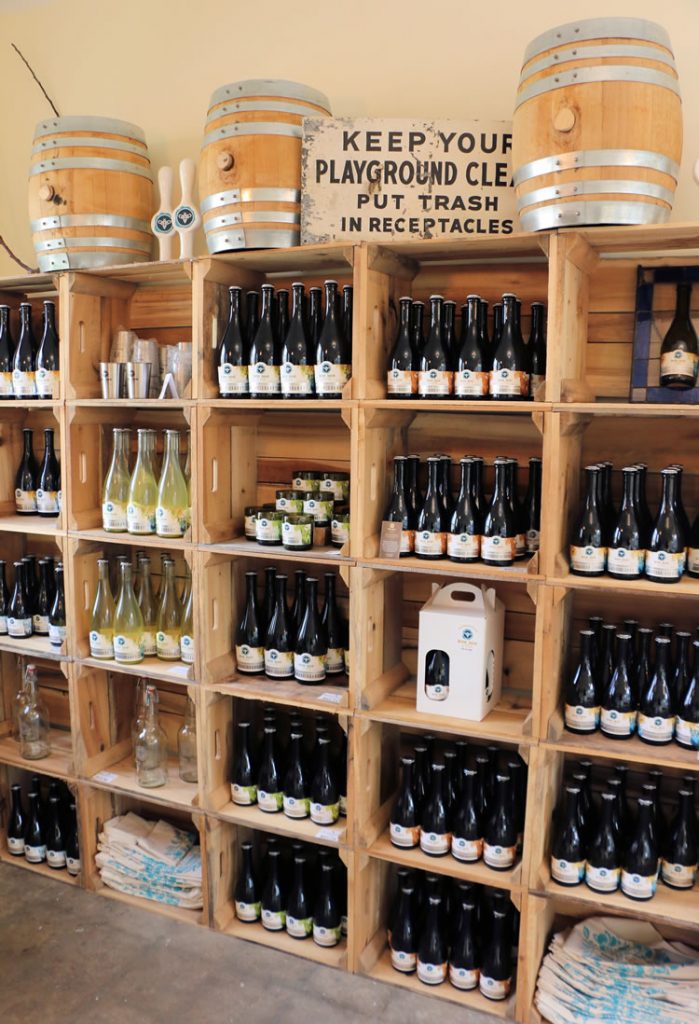 Blue Bee Cider
1320 Summit Ave, Richmond, VA 23230
Closed now
(804) 231-0280
bluebeecider.com
In the mood for something a little different? Stop by Blue Bee Cider in the Scott's Addition neighborhood for tastes or flights of cider at Richmond's first urban cidery. They create a lineup of true Virginia style ciders ranging from dry to semi-sweet from a variety of apples. The juice from their apples is fermented straight off the press. No sugar is added. Just pure apple goodness. The staff here is knowledgeable, friendly and passionate about their cider. Opt for a tasting, and then grab a full glass of your favorite to enjoy on their outdoor patio area.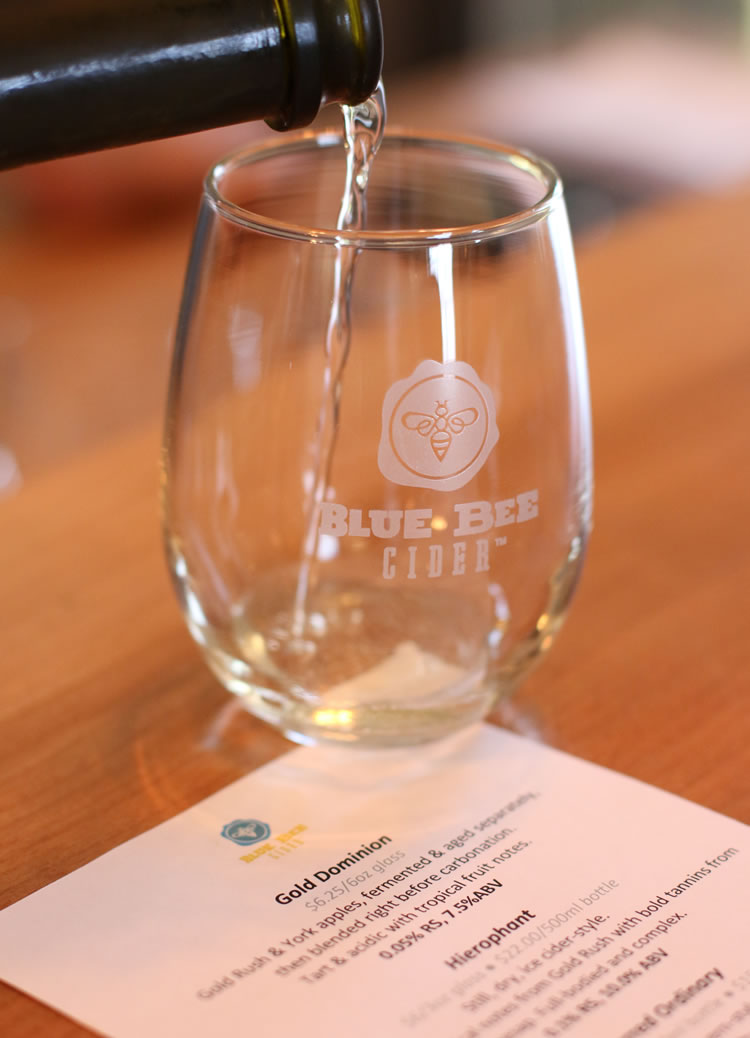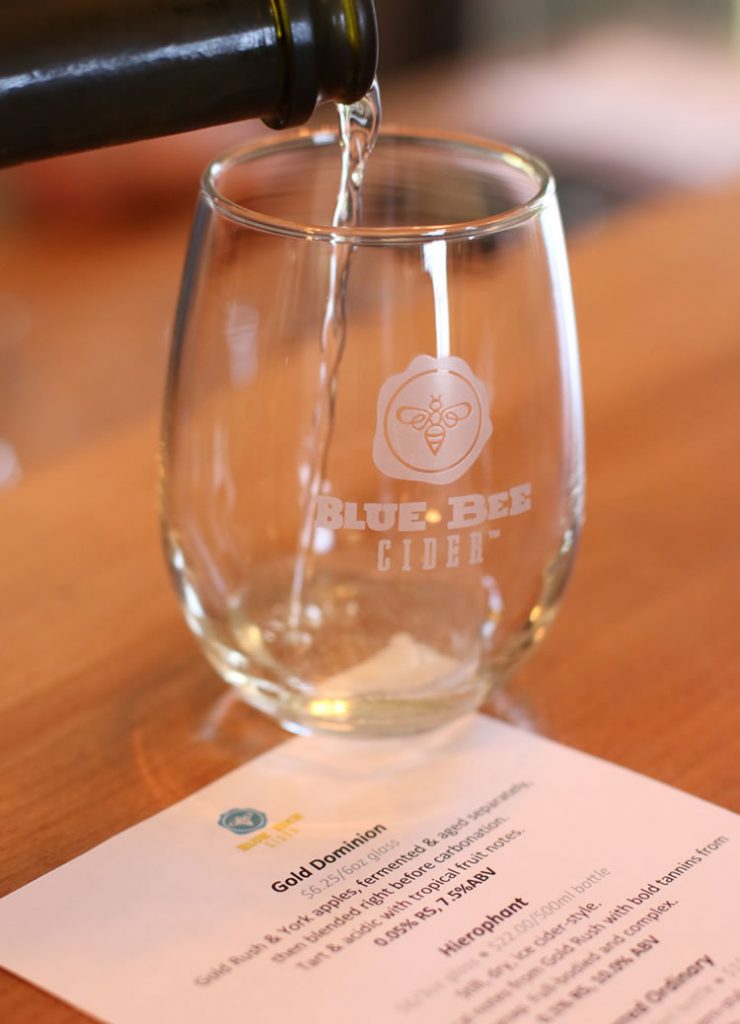 Blue Bee is also dog-friendly, so it's a great spot to relax with your pooch. They don't serve food, but they do have a rotating weekly schedule of different food trucks and vendors. You're also welcome to hang out and order delivery. How cool is that? There's even a little shop to grab bottles of your favorite ciders to bring home or share with friends.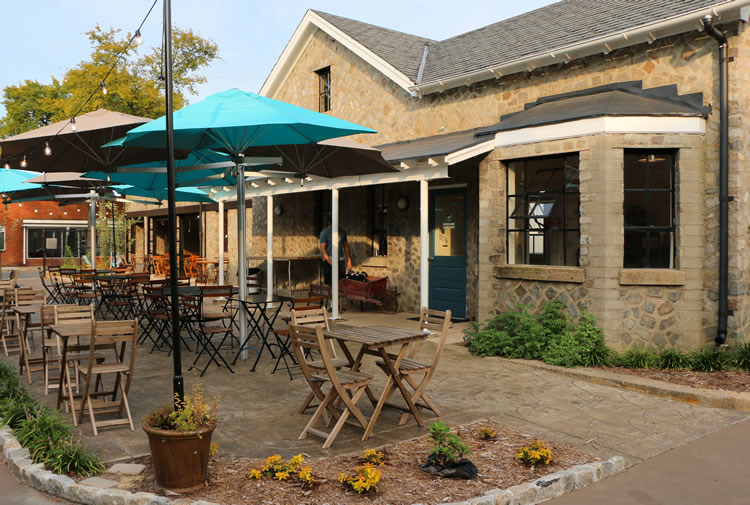 For When You Need To Eat…
Shagbark
4901 Libbie Mill East Blvd
Richmond, VA 23230
(804) 358-7424
shagbarkrva.com
Located in Libbie Mill-Midtown in Richmond, Shagbark is the newest venture from Executive Chef Walter Bundy. Named after the Shagbark hickory tree, a tree found all over the eastern North America, that has  shaggy like bark and produces delicious and edible hickory nuts.
The space at Shagbark is warm, inviting and airy. The theme here is modern elegance meets rustic comfort, where deer antlers and wood tables are seamlessly blended with clean lines and modern lighting fixtures. It's only fitting that the community table at Shagbark is made from the wood of a civil war era shagbark hickory tree that was found along the James River.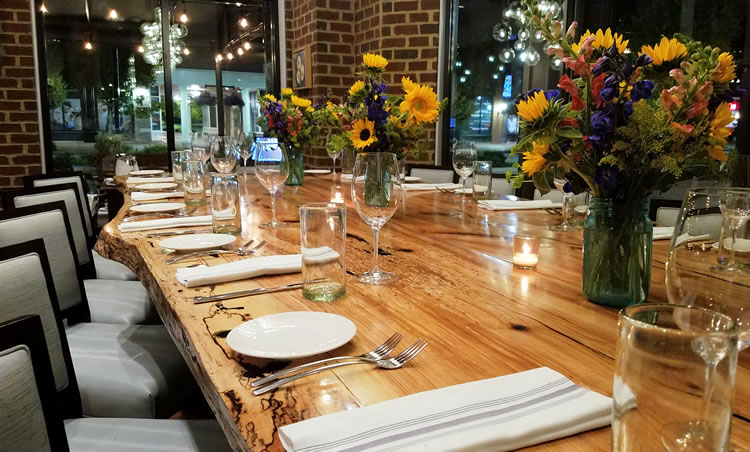 The philosophy of Shagbark is "stay rooted and branch out" and is reflected in every dish that is served.  The food at Shagbark is modern, new American Southern cuisine that stems from the bounty of local Virginia farms, fisherman, and artisans from the Shenandoah mountains to the Chesapeake Bay. The menu is updated 4 to 6 times per year based on what's fresh and available. Even Shagbark's wood-fired artisan plates were locally made by Tree Hill Pottery in Richmond.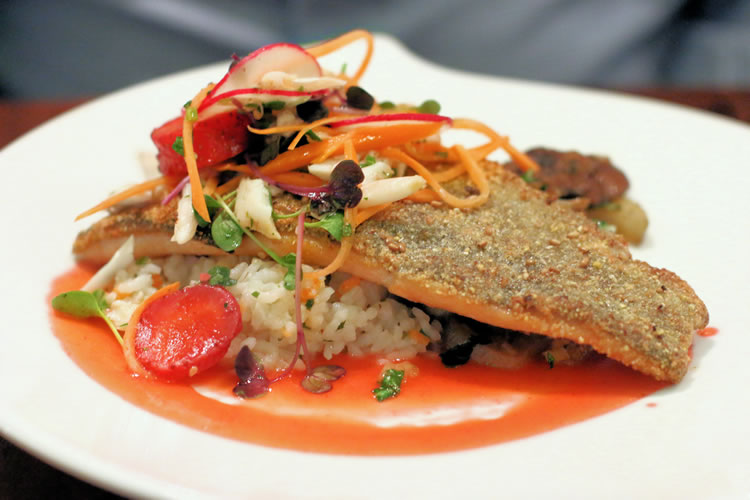 Dishes like their Chesapeake rarebit made with Virginia jumbo lump crab, applewood bacon Parmesan Billy Bread, roasted and Parmesan appetizer, and their brown butter-basted cobia with shrimp, pine nuts, grilled squash, rice grits, roasted tomatoes, arugula and red pepper butter will keep me forever coming back to Shagbark. Their sticky toffee pudding is divine and should not be missed.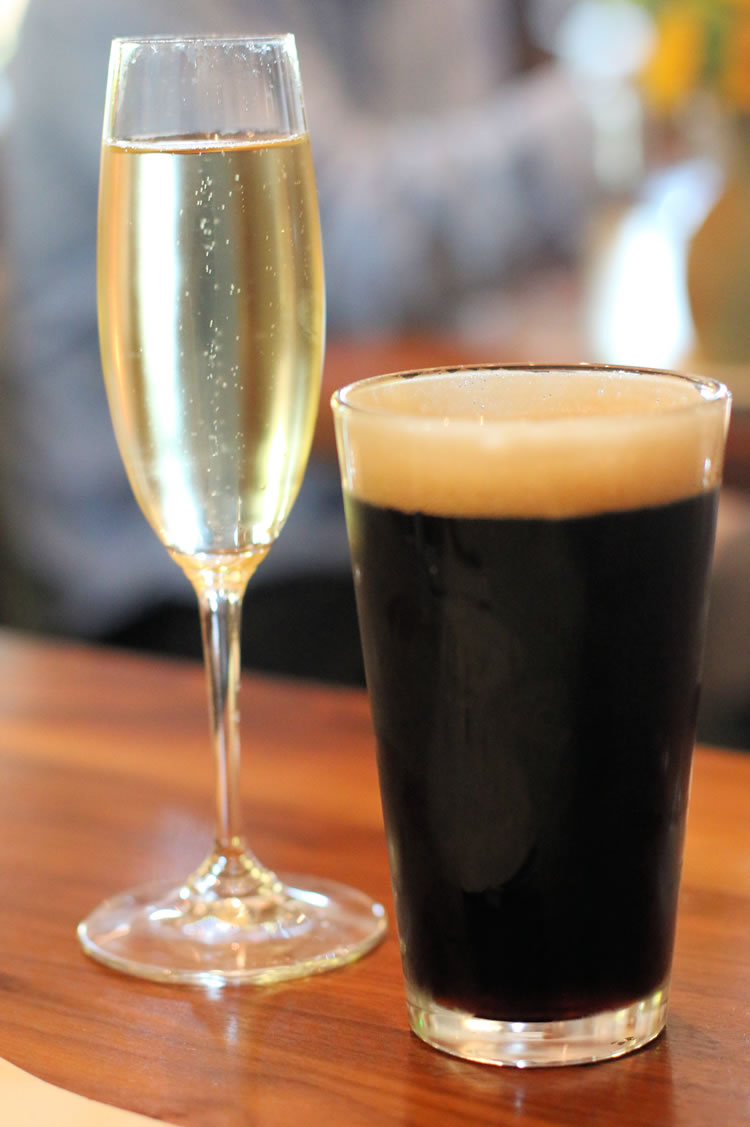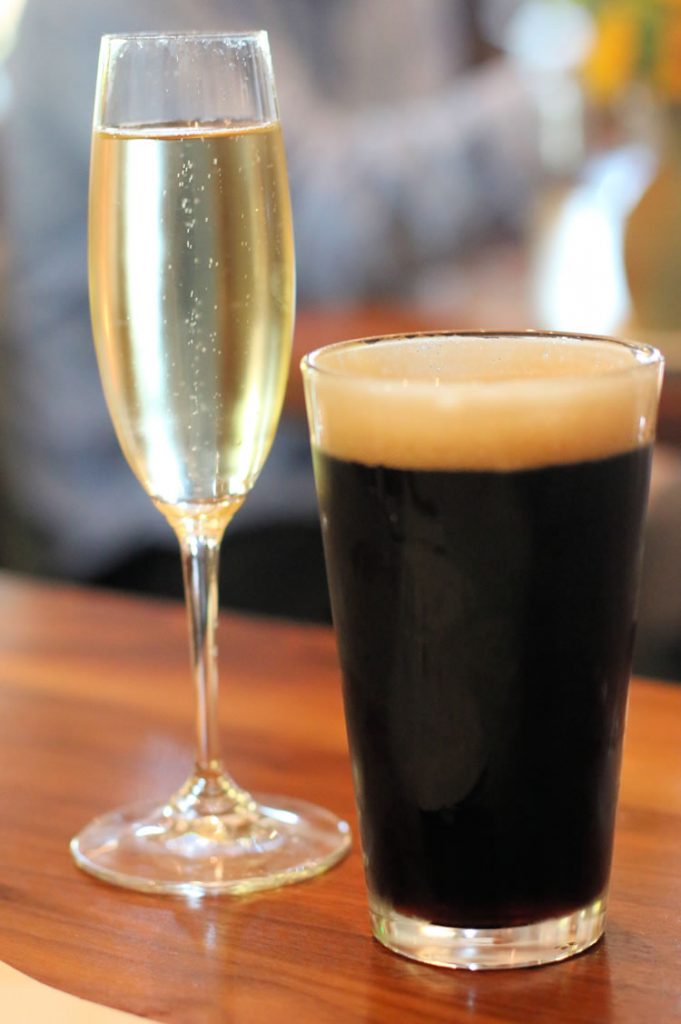 In 2017 Shagbark was awarded the AAA Four Diamond status as well as a Wine Spectator Restaurant Award highlighting them as a beacon for wine lovers. Their wine list offers a fine selection of wines from around the globe while staying true to its roots with a strong selection of Virginia wines. Virginia beers, mostly local are also available along with vintage Virginia inspired craft cocktails made with local spirits and ingredients prepared in-house.
Lemaire
Inside The Jefferson Hotel
101 West Franklin Street
Richmond, VA 23220
lemairerestaurant.com
Eating, or should I say fine dining, is an experience at Lemaire. Located inside Richmond's own historic and iconic Jefferson Hotel, Lemaire serves a modern new American, southern and Virginian menu that revolves around fresh locally sourced ingredients. Lemaire's executive chef Patrick Willis, a Richmond native, wants to make Richmond a top food-centric destination and it appears he is doing just that.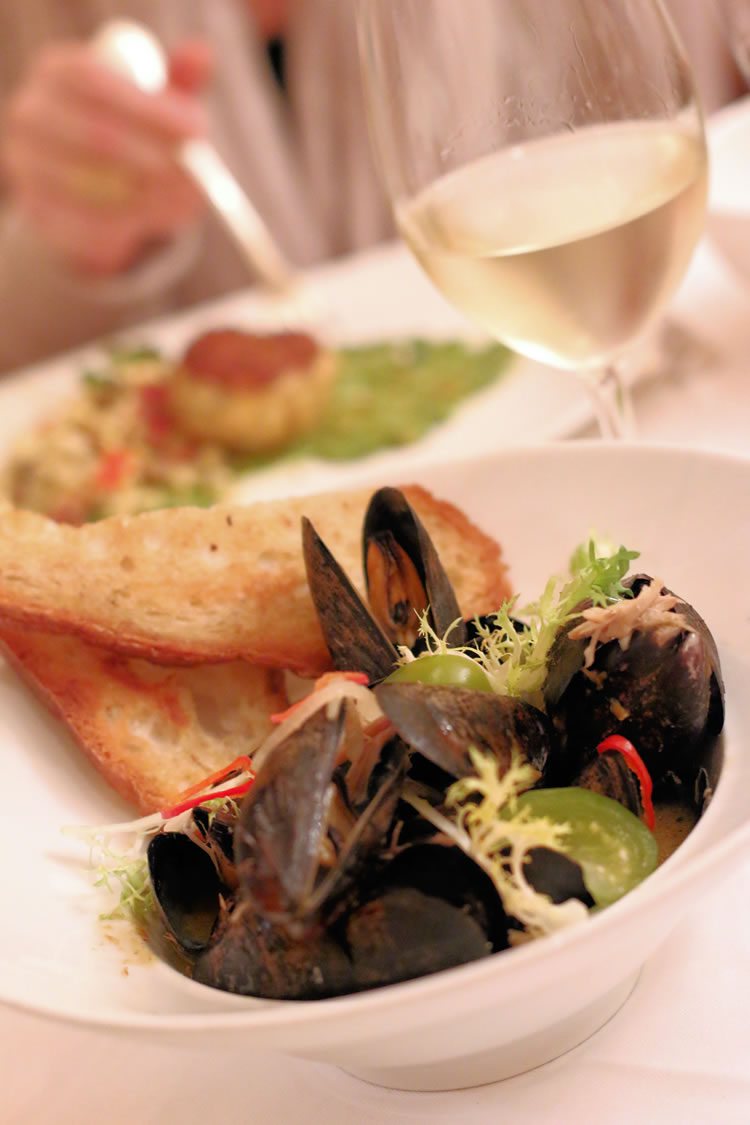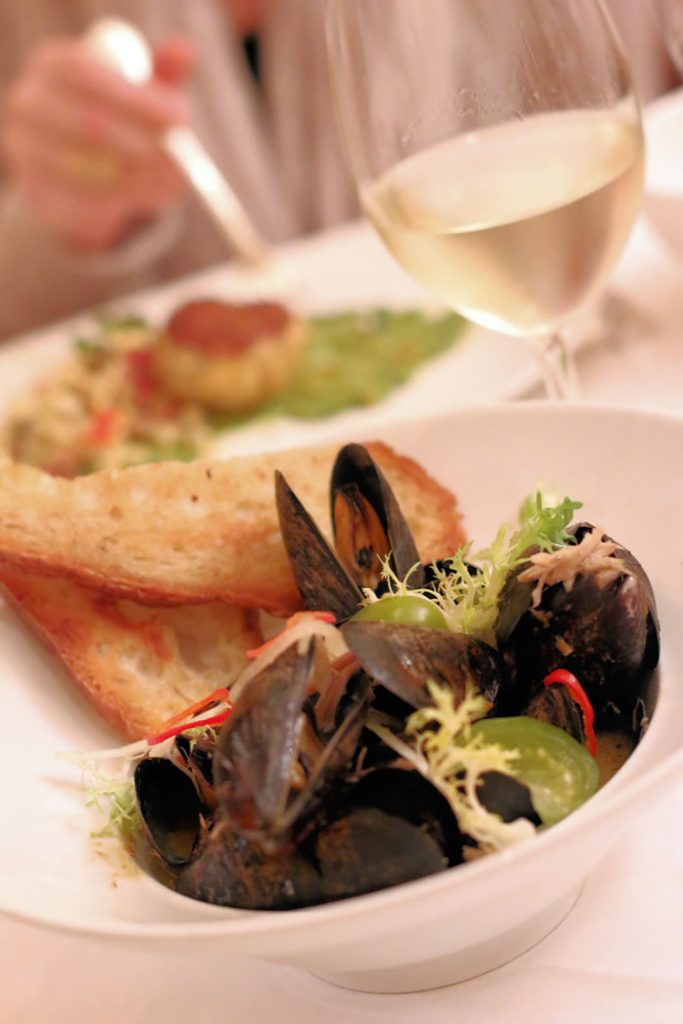 When we dined at Lemaire, we did find one problem with the menu. It's basically impossible to decide what to order. The menu is that good. Highlights of the meal included the marinated ahi tuna tartare with Castelvetrano olive tapenade, cured egg yolk, lavash  and tomato vinaigrette, the jumbo lump blue crab cake with sea island pea succotash, hickory smoked bacon and avocado-pistachio pesto and a dish of cast iron seared jumbo sea scallops served with black-eyed pea cakes, arugula, green tomato chow-chow and red pepper sofrito. Bourbon pecan pie bread pudding was the obvious choice for dessert.
Surrounded by the impressive historic architectural details, the atmosphere is sophisticated yet unpretentious and friendly. Although Lemaire is perfect for a special occasion, it's more affordable than one might think for the quality and experience. The only thing that makes dining at Lemaire any better, is the impeccable service and the wine list which features over 200 selections from around the world with many bottles under $30. Of course many are Virginia's finest.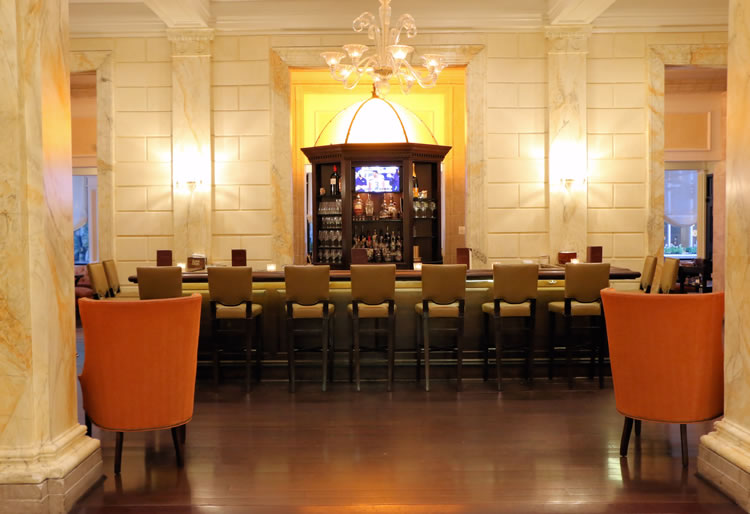 For a more casual experience at Lemaire, go and have a few glasses of wine or a craft cocktail at their fully stocked and impressive bar. The bar has its very own food menu with a selection of appetizers and hot sandwiches.
Where To Stay…
The Jefferson Hotel
101 West Franklin Street
Richmond, VA 23220
(888) 918-1895
jeffersonhotel.com
If you prefer to stay in hotels with a rich and grand history, book yourself a stay at The Jefferson Hotel. Originally built in 1895 and on the National Register of Historic Places, The Jefferson Hotel is located in the heart of Richmond's historic downtown and minutes to the state capital, the financial district, the Richmond Convention Center and historic Shockoe Slip neighborhood. If luxury is what you're after in the Richmond area, it's the region's only Forbes Five Star, AAA Five Diamond Hotel.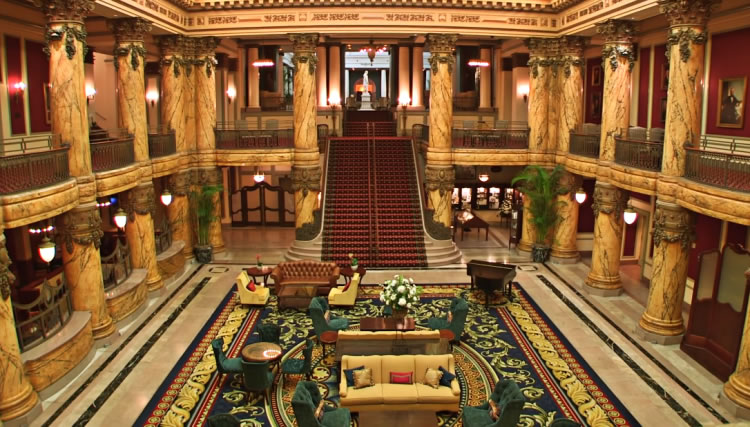 Recently renovated guest rooms at The Jefferson range from 400 to 1400 square feet and are meant to have the feel of an upscale downtown apartment. They even have foyers, soaking tubs, spacious dressing areas and beautiful marble bathrooms and a doorbell. Other luxurious amenities include televisions in the bathroom vanity mirrors, plush bathrobes, luxury linens, Molton Brown bath products, evening turndown service and Nespresso coffee makers.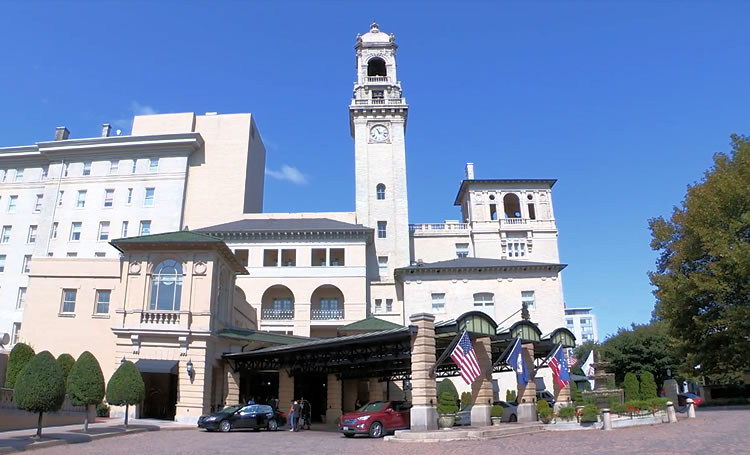 The Jefferson Hotel also has 24-hour room service, a gym, indoor swimming pool and some adorable signature shops. If you aren't fond of driving around cities, they even offer complimentary transportation to many of Richmond's most popular spots.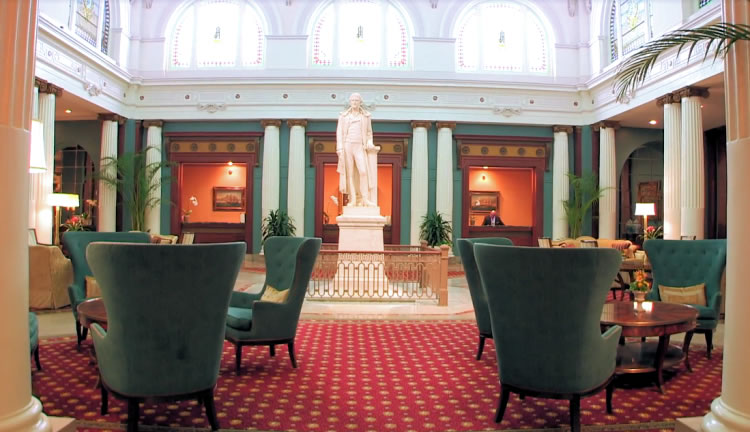 In addition to The Jefferson's two award-winning restaurants, Lemaire (for dinner) and TJ's (breakfast and lunch), the hotel also hosts afternoon tea on Fridays through Sundays. You can enjoy pastries, scones and finger sandwiches in their iconic Palm Court lobby while sipping tea underneath magnificent Tiffany stained glass and beside a grand marble statue of Thomas Jefferson. Their famously lavish Sunday Champagne Brunch is perfect for a romantic start to a day in Richmond or a gathering with family and friends. Reservations are needed for both so be sure to visit their website for details.
For A Day Trip Out Of Richmond…
Williamsburg Winery at Wessex Hundred
5800 Wessex Hundred
Williamsburg, VA 23185
(757) 229-0999
williamsburgwinery.com
Just an hours drive from Richmond and perfect for a day trip out of the city or a romantic weekend getaway, Williamsburg Winery is a unique wine and culinary experience right in the heart of historic Colonial America. Located on Wessex Hundred, a 300-acre farm, with over 40 acres of vineyards, The Williamsburg Winery is more than just your typical winery. Aside from tastings and tours of the winery and there are also two restaurants, an onsite 28 room luxury hotel, a wine lovers gift shop and culinary garden.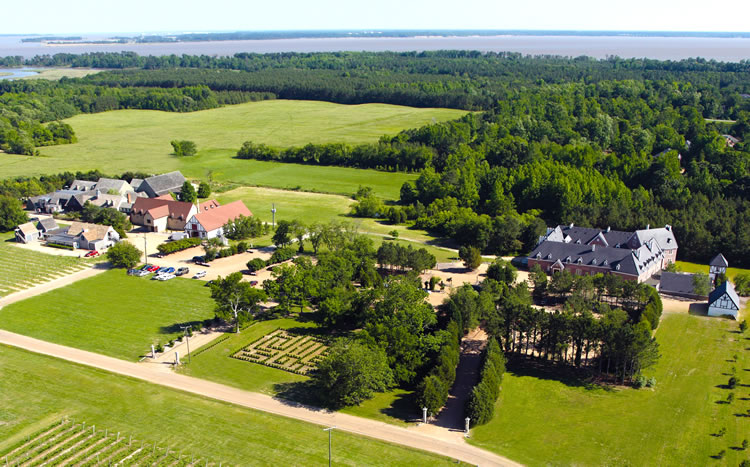 Reigning as Virginia's largest winery, Williamsburg Winery produces over 60,000 cases of wine annually and has been consistently recognized as a winery that produces some of the best wines in the world.
Daily tours of the winery are available followed by a tasting of 7 different Williamsburg Winery wines. For a special treat, opt for the "Reserve Wine Tasting" to sample a collection of their reserve and premium wines. Advance reservations for tours and tastings are strongly recommended as they often sell out.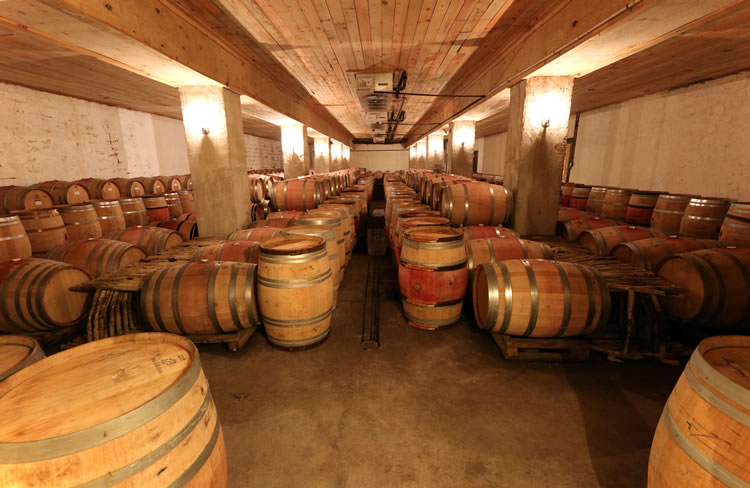 Both of the Williamsburg Winery's "farm-to-fork" restaurants serve fresh and seasonal food while sourcing ingredients locally whenever possible. A casually elegant dinner is served at Café Provençal nightly while The Gabriel Archer Tavern is open daily for a more relaxed lunch, brunch, and dinner. There's also craft-cocktails, beer and of course, lots and lots of delicious wine.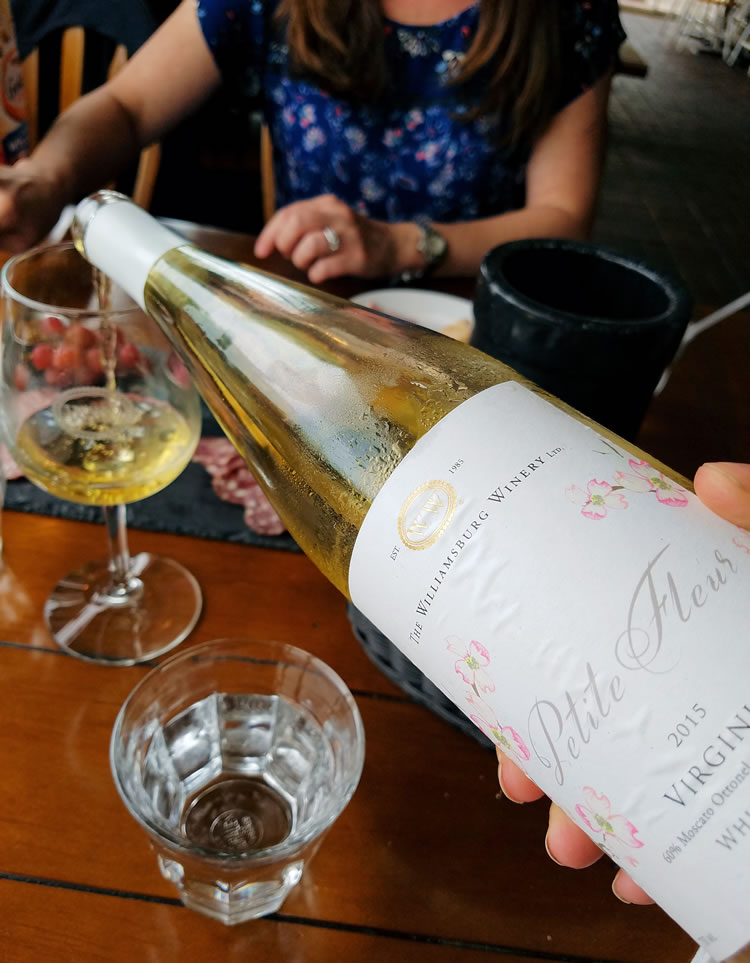 Be sure to visit their website for tour and tasting times, reservations, winery and restaurant hours as well as winery events, live music schedules and Virginia's October Wine Month specials.