Better Living uses affiliate links. If you make a purchase through them, we may receive a small commission (for which we are deeply grateful) at no cost to you.
The North Georgia Mountains are home to unique restaurants with outstanding service that reflects their famous southern hospitality. With help from the official Georgia Culinary Guide, we're highlighting some of the best restaurants in this flavorful region.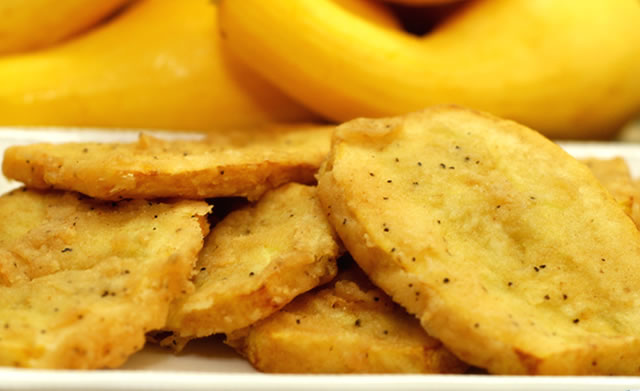 The Sawmill Place, Blairsville
Boasting a menu of traditional southern farm-to-table food, The Sawmill Place is a cabin eatery that attracts visitors from near and far. They work with over 10 local farms to bring fresh dishes to the table. The Fried Squash is a popular item on the menu, which is sourced locally and prepared from scratch daily. The rocking chairs on the front porch are perfect for relaxing on a summer afternoon.
Go here if…you're exploring the Chattahoochee National Forest and need a post-hike meal.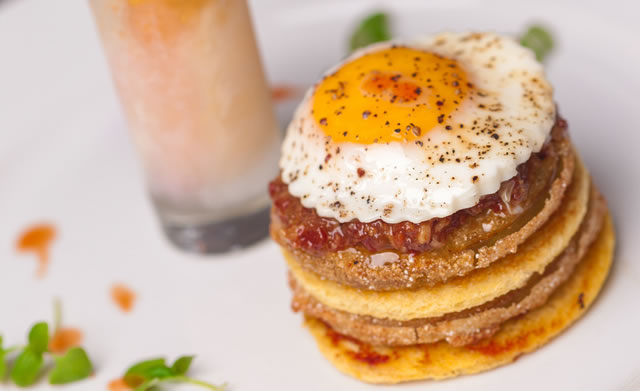 Antebellum, Flowery Branch
Antebellum restaurant in Flowery Branch offers up a contemporary southern menu in a traditional 1890's style home. With a wide array of southern dishes, seafood, desserts and cocktails, Executive Chef Nicholas St. Clair ensures the use of only the freshest ingredients from local farms. Don't miss out on ordering the Fried Green Tomatoes with a modern twist—bacon jam, brioche, fried egg, hot sauce and mimosa ice.
Go here if…you're celebrating a special occasion or having a date night.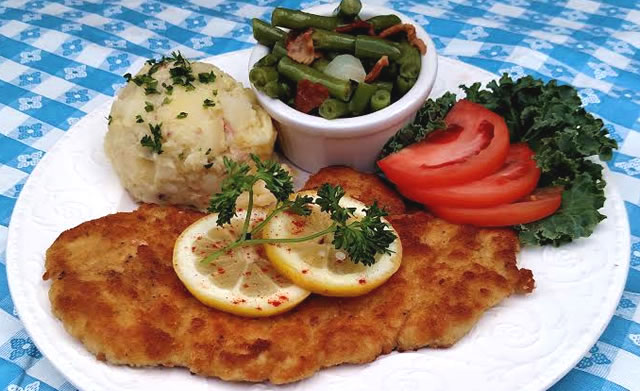 Hofer's Bakery and Café, Helen
Settled in the foothills of the Blue Ridge Mountains, Hofer's strives to give its visitors an authentic Bavarian experience. . Hofer's has an extensive menu ranging from breakfast, sandwiches and even an ice cream menu. However, their best-seller is the Wiener Schnitzel, a tender pork cutlet lightly breaded and pan fried and is also served with potato salad and the vegetable of the day.
Go here if…you just finished floating down the Chattahoochee or you're planning to visit Helen for its annual Oktoberfest.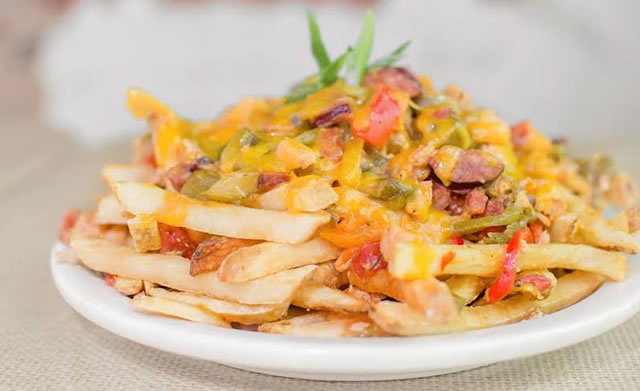 The Bourbon Street Grille, Dahlonega
The Bourbon Street Grille offers the best of both worlds. Downstairs, guests can get a pub atmosphere, while the upstairs reveals a more intimate dining experience complete with a balcony that overlooks historic Dahlonega Square. The Cajun-inspired menu includes the Gumbo Cheese Fries, drenched in chicken and sausage gumbo and cheddar cheese. With just one bite you'll feel as if you've been transported to the heart of the Big Easy.
Go here if…you want to relax and watch town square come alive at night.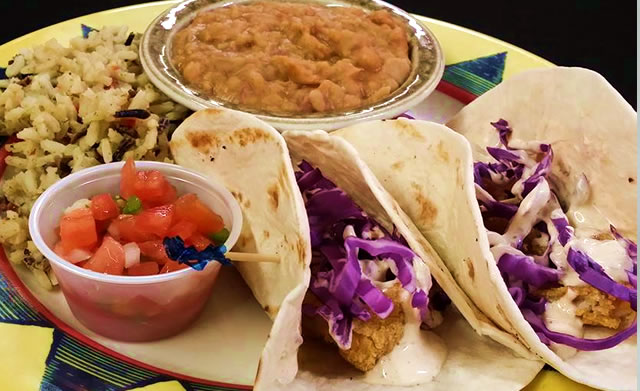 X-Factor Grill, Toccoa
History is important to X-Factor Grill, considering their building is over 100 years old and was previously the footwear and young men's department of the Belk department store. The restaurant was remodeled five years ago so it's only appropriate that their traditional dishes are made with a contemporary flair that reflects their atmosphere. If you plan to visit on Taco Tuesday, take advantage of the flaky white fish tacos topped with purple cabbage and homemade sauce wrapped in flour tortillas.
Go here if…you're exploring the three-story antique mall that shares several open entrances with the restaurant.
For more information please visit, ExploreGeorgia.org