Better Living uses affiliate links. If you make a purchase through them, we may receive a small commission (for which we are deeply grateful) at no cost to you.
This is a sponsored conversation written by me on behalf of Shop Your Way. The opinions and text are all mine.
After having the same car for over a decade, I've decided it's time to start shopping around for a new one. I love my current car and it has served me well over the years, but I'm planning on doing some major road trips in the next couple of years and I want something with much lower mileage that I count on to be reliable. I want to have fun on the road and not have to wait on the side of it to have my car fixed
Let's face it; buying a new car is a major purchase. Not only do I want to get a great deal at the dealership, but if I decide to finance it, I want to make sure I'm getting the best bang for my buck. That means getting a really low-interest loan or even a great 0% deal like I got on my last ride. But no matter what you're buying, it's no secret that the higher your credit score the better loan rates you'll qualify for. And these low rates can save you major dollars in the long run. Even a slightly higher interest rate on a car's loan can cost you a lot more money while paying back the loan over time. To make sure I qualify for one of these great low-interest financing deals I've started to make a point of carefully monitoring my credit score. When I finally go to purchase a car, I'll be prepared with a budget and know exactly what type of loans and rates I will qualify for.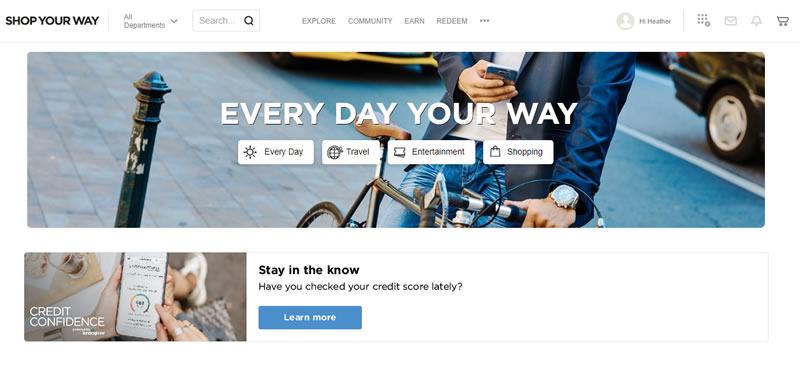 To make things super simple I've been tracking my credit score with Credit Confidence Powered by LendingTree through ShopYourWay.com, the free shopping rewards program. With millions of members, Shop Your Way helps you to save money while you shop your favorite brands online, eat at your favorite restaurants, travel or even take an Uber. With each qualifying purchase, you get rewarded with money-saving points that can be redeemed for millions of benefits and items across their network.  Now not only do you get rewarded for every purchase you make, but you can also make sure you're making the right financial decisions with the help of their partner, LendingTree.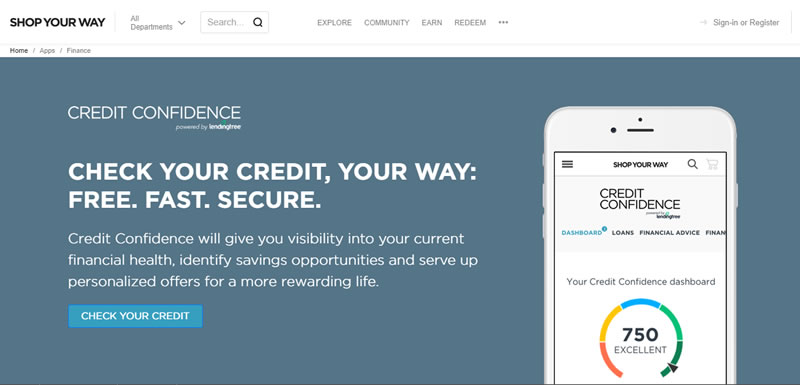 How does it work? Sign up for a free SYW Credit Confidence account at shopyourway.com/creditconfidence and enter a little information. Within minutes Credit Confidence will give you your credit score. Within the dashboard, along with your credit score, you can also view changes in your credit history, your total credit, information on all your existing loans and credit cards, what factors are helping or hurting your score. You also have access to an online marketplace to shop for loans like mortgages, auto loans, credit cards, business loans, deposit accounts, student loans and more.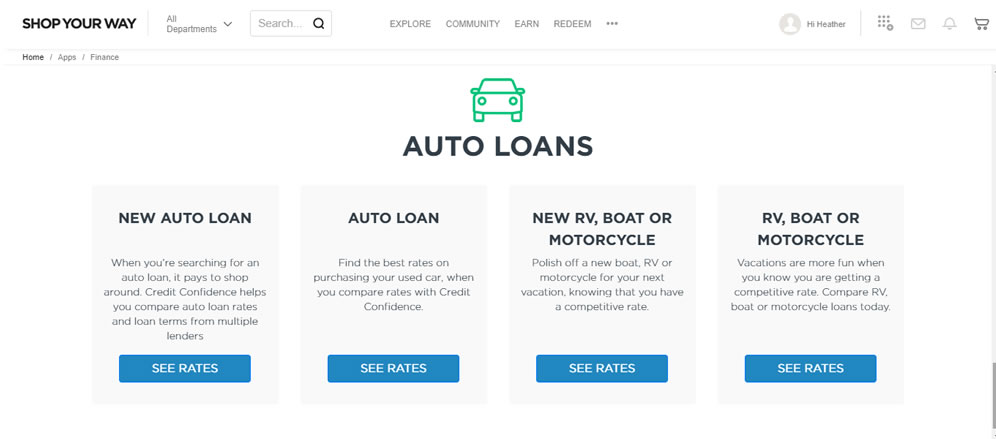 Credit Confidence continually analyzes your accounts and will then send you notifications about money-saving opportunities along with suggestions for improving your credit. It makes keeping track of your credit easier than ever.
Credit Confidence powered by LendingTree®:
Get your real-time credit score

Learn tips for improving  your credit score

Access free video courses to help you gain credit knowledge.

Monitor your financial health to keep you confident

Find loans that can save you money

Send you real-time credit monitoring alerts
Credit Confidence uses a VantageScore 3.0 credit score model, which is a credit score used by major credit bureaus. And there's no need to worry because the service is completely secure using Secure Sockets Layer (SSL) Technology and minimum 128-bit encryption. In other words, all your info and data is protected.
Tip: If you're shopping for a car loan some auto lenders or creditors will perform what is called a hard pull on your credit when you apply for quotes. Since a lot of "hard pulls" or credit checks, can negatively affect your credit score. Try to have all your hard pulls done in short time frame to reduce the impact it will have on your credit. All inquiries made within a 14 day time generally count as only one.
One of the coolest parts about Credit Confidence is their video library of mini-courses that will teach you in the ins and outs of great credit. Organized by different financial topics, you can choose what you want to learn about and skip the stuff you already know. The tips are fantastic and everything is explained simply. A great resource for improving your credit health they'll make you a credit expert in no time.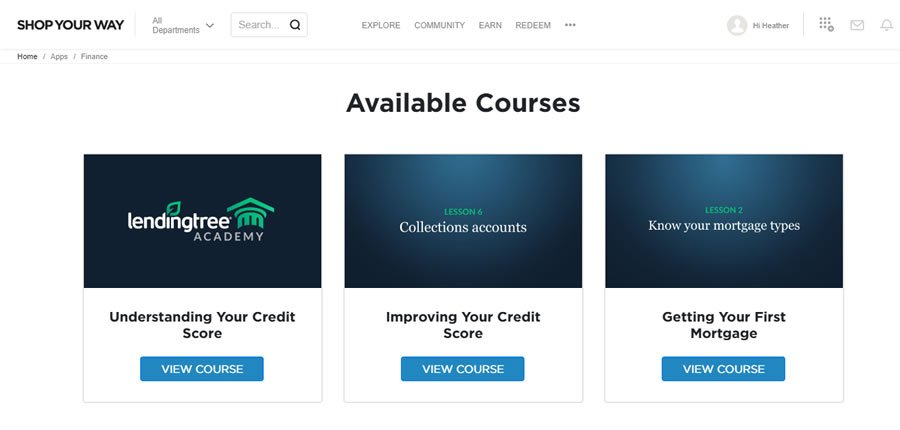 Even if you're not planning on making a big purchase in the near future, keeping track of your credit is a great financial wellness habit to have. You never know when you just might need it! And a better credit score for you means more financial flexibility. That means getting you what you need when you need it while saving lots of money in the long run.
If you'd like to start monitoring your credit score, sign up for the FREE Credit Confidence credit monitoring tool at www.syw.com/creditconfidence or download the Shop Your Way app in the Google Play store today!