Better Living uses affiliate links. If you make a purchase through them, we may receive a small commission (for which we are deeply grateful) at no cost to you.
Jacksonville, Florida's youngest city – and perhaps its hippest – is known to some for its miles of relaxing beaches, and to others by its extensive park system, and to many by the sparkling swimming pools inside the Jaguars'over the top NFL stadium. However, what many don't know is just how vibrant and culturally rich the city is. From its acclaimed Art in Public Places program, to its historic architecture and creative food scene, "Jax" – as the locals call it – is in the middle of a renaissance that needs to be explored.
Jacksonville's Five Points: Where Hip Meets Happening
The Five Points neighborhood in the Riverside-Avondale Historic District is the place for an authentic Jax experience. It has a unique mix of hip urban professionals and a retro bohemian vibe with plenty of historic and modern outposts. The neighborhood is home to SunRay Cinema, the first movie theater in Florida to show movies with sound. The theater is now a local hot spot for indie films and movie festivals, it also offers local craft beers, wine and a quirky food menu.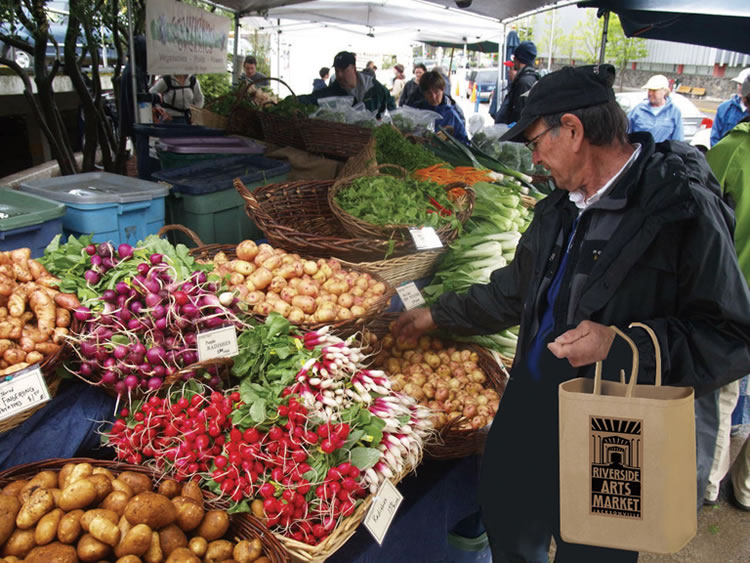 Across the street from SunRay, locally owned restaurants including Hoptinger Bier Garden, Hawkers Asian Street Fare, Timoti's Seafood Shack, BREW Five Points and Mossfire Grill join trendy boutiques selling everything from vintage items to antique bric-a-brac. The Alewife bottle shop invites beer lovers to celebrate and rediscover the handcrafted ales and lagers of American craft brewers. For newbies, Alewife offers a Beer School where visitors can discover new craft beers and the process behind brewing them. Several big murals by local artists adorn the walls around Five Points.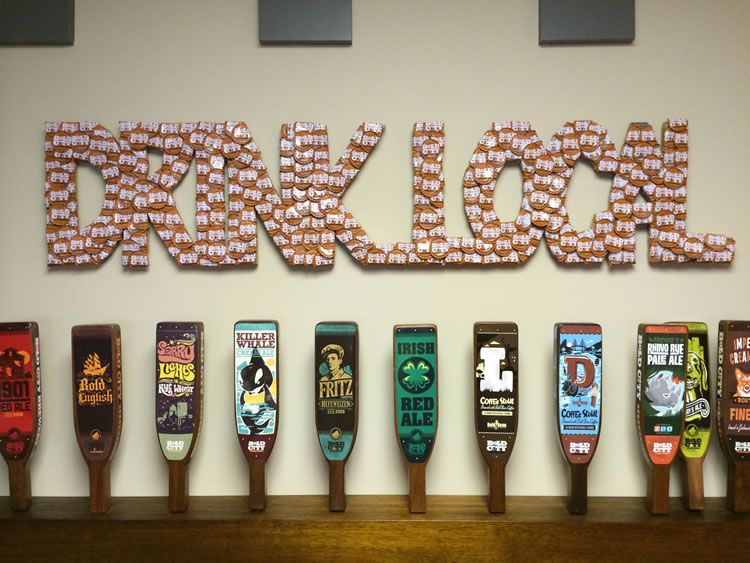 The Kings Street Beer and Food District offers visitors more than 20 bars, lounges and local restaurants on one strip. Lola's Burrito Joint has an extensive margarita list worth a visit, Southern Roots and Sweet Theory offer all-vegan menus, and Kickbacks Gastropub has more than 1,000 different bottled beers and 204 beers on tap.
The Cummer Museum of Art & Gardens, located just a few blocks from Five Points, is one of the most visited museums in Florida. The Cummerhouses more than 5,000 works of art, including the third most important Meissen porcelain collection in the world. Equally impressive, the museum's 100-year-old gardens featuring reflecting pools, fountains, sculptures and unparalleled views of the St. Johns River.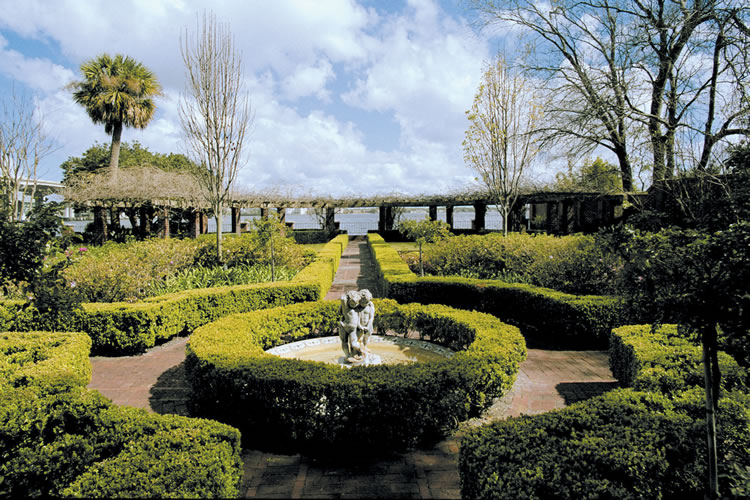 Downtown Jacksonville Rises from the Ashes…Again
Jacksonville was rebuilt after The Great Fire of 1901, which was the third largest urban fire in the U.S. next to the Great Chicago Fire and the 1906 San Francisco fire. Today, the city once again is enjoying a renaissance.
A business and cultural hub, Downtown Jacksonville offers visitors and arts enthusiasts an even more immersive cultural experience. The Museum of Science and History (or "The MOSH"), the Museum of Contemporary Art and the Ritz Museum showcase the local history and values of Jacksonville and its residents. An impressive number of giant street murals can be found all over Downtown Jax and a new Art in Public Places initiative is bringing 30 new sculptures by local artist to spots all over the city's urban core.Other cultural institutions including the Jacksonville's Symphony Orchestra and the Florida Theater join cool eateries, stylish lounges, coffee houses, galleries and boutiques in Downtown Jacksonville.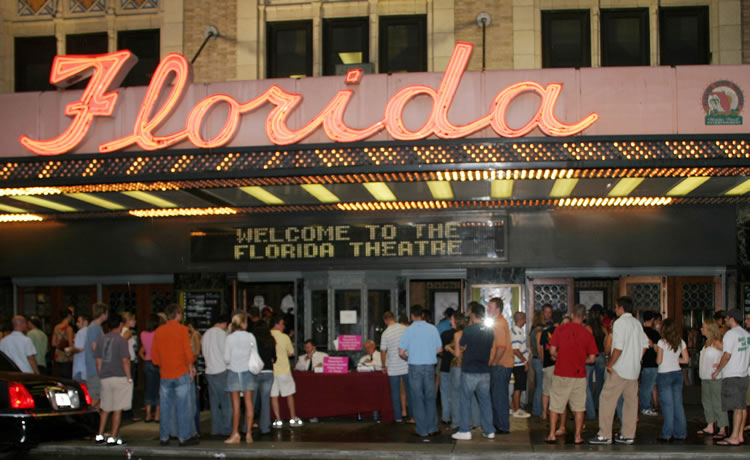 Guided tours of Downtown Jax are available weekly by Adlib Tours, and highlight the city's history and art from its glory days as a silent film capital, to the rebuilt and golden architecture era following The Great Fire of 1901, to modern times.
Downtown's Sports Complex, home to EverBank Field, the Jacksonville Baseball Grounds and the Veterans Memorial Arena, will welcome a new 5,500-seat amphitheater, Daily's Place, in May, becoming North Florida's premier outdoor venue for concerts and private events.
The upcoming Doro District is one of the most anticipated developments in the city. It is both a nod to Jacksonville's history, and an example of how some of the most storied architecture is experiencing a rebirth. The new district, located just feet from the St. Johns River and close to the urban core, is poised to become an epicenter for culinary, cultural and artistic creativity in Jacksonville.
Two impressive examples of the 'maker culture' in Jacksonville have already opened in the Doro District. The first is Manifest Distilling, a new all-organic craft distillery that creates small batch potato vodka, gin, whiskey, and rye. Get it to go, or drink it at their modern lounge.The other is a two-story taproom for Intuition Ale Works, which brews small-batch handcrafted ales. Intuition was the first craft brewery in Florida to can its beers. While at Intuition, visitors can dine at Black Sheep Restaurant, located inside the tap room, and can also buy beer-to-go to enjoy during game days at EverBank Field.
Coming soon to Downtown, a new boutique hotel is being built in the historic space that once housed the tallest building in the South. When complete, it will add yet another dimension to an area that is fast becoming one of the most exciting in Jacksonville.
For more information on Jacksonville, check out the Visit Jacksonville website at www.VisitJacksonville.com