Better Living uses affiliate links. If you make a purchase through them, we may receive a small commission (for which we are deeply grateful) at no cost to you.
Georgia is known as the peanut capital of the world. Now, the state is home to Georgia Grinders, a company that creates handcrafted, small batch peanut butter.  Founded by Atlanta resident Jamie Foster, Georgia Grinders' premium craft peanut butter contains just two ingredients: non-GMO peanuts from South Georgia and sea salt.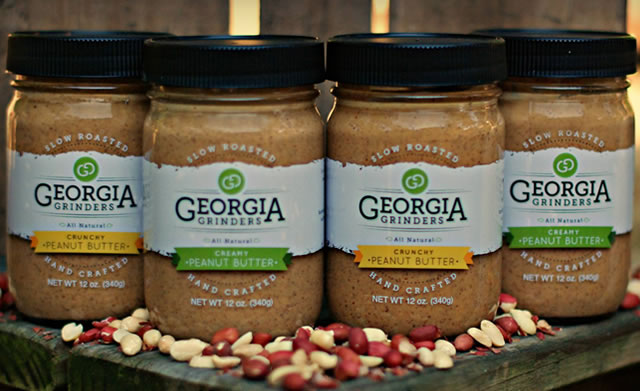 Other peanut butters can contain unhealthy hydrogenated oils, unnecessary sugars and preservatives. "We produce in small batches, only when orders come in, to provide the consumer with [fresh peanut butter] with a one-year shelf life.  We have perfected the ideal roasting time of premium nuts and have a proprietary grinding process that results in our signature [crunchy] texture (it also comes in creamy)," explained Foster. "It tastes like freshly roasted peanuts, not masked by the addition of sugars or oils, and it's easy to stir and spread." The company plans on producing cashew, pecan and sunflower butter in the future.  Find Georgia Grinders peanut butter nationally at Whole Foods or order online at www.georgiagrinders.com.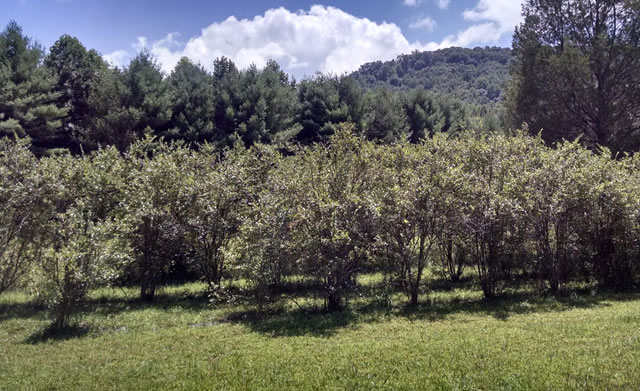 Georgia is also known as "The Peach State," and yet there is another fruit crop that is three times as large as the peach: blueberries. There are many ways to experience blueberries across the state. GnG Bakery & Café in Blairsville, Ga. offers a few different blueberry confections and products, the coolest of which is the Blueberry Merlot Jam, a wine-infused blueberry jam locally made by Appalachian Kitchens & Winery (www.appalachiankitchens.com). M Chocolat, a locally owned specialty chocolate store in Alpharetta, Ga. Sells a popular Georgia Blues Bar made from local Georgia blueberries and pecans.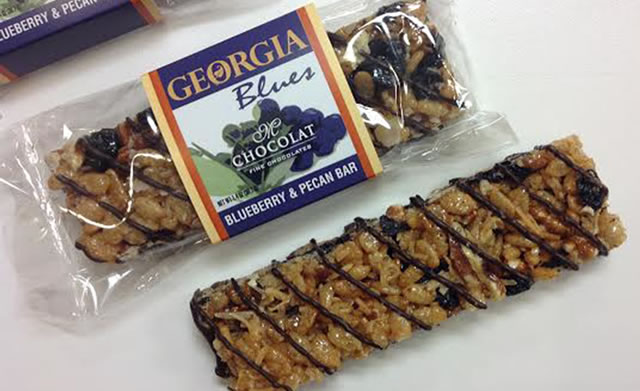 Southern Baked Pie Company in Gainesville, Ga. opened under two years ago, yet it already counts Adam Sandler among its many fans. Founder and CEO Amanda Wilbanks gets the blueberries for her blueberry pie from local growers or from her grandfather's organic blueberry blushes that were planted more than 25 years ago. You can order Southern Baked pies from http://southernbakedpie.com
The United States only produces a tenth of one percent of the world's olive oil, most of which comes from states like California and Texas. However, southwest Georgia is experiencing a renaissance in growing olives and a burgeoning industry is now creating craft olive oil.  In 2009, two brothers from Lakeland, Ga. founded Georgia Olive Farms (www.georgiaolivefarms.com).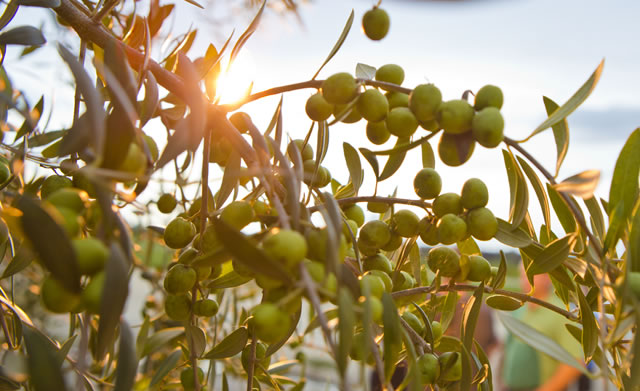 Two years later, they produced Georgia's first commercial olive crop since the late 1800s. Today, Georgia Olive Farms and many other growers like Terra Dolce Farms in Lyons, Ga. have been gaining media buzz from Esquire Magazine to The Wall Street Journal, producing award winning olive oil from arbequina, arbosana and koroneiki olives. Georgia Olive Farms and Terra Dolce Farms boast online store, where one can buy bottles of Georgia olive oil and even olive trees for planting.
For more information, visit www.ExploreGeorgia.org.