Better Living uses affiliate links. If you make a purchase through them, we may receive a small commission (for which we are deeply grateful) at no cost to you.
Mercury glass decor is a beautiful way to add a little glitz and glamour to any room.  Perfect to brighten holidays or any day really, these gorgeous silvered accents will instantly attract the eye and brighten any corner of your home.
Chelsea over at thepapermama.com gives us the skinny on how we can create these beauties on our own with a few simple supplies (most of which you will already have around the house) and some glassware of your choice.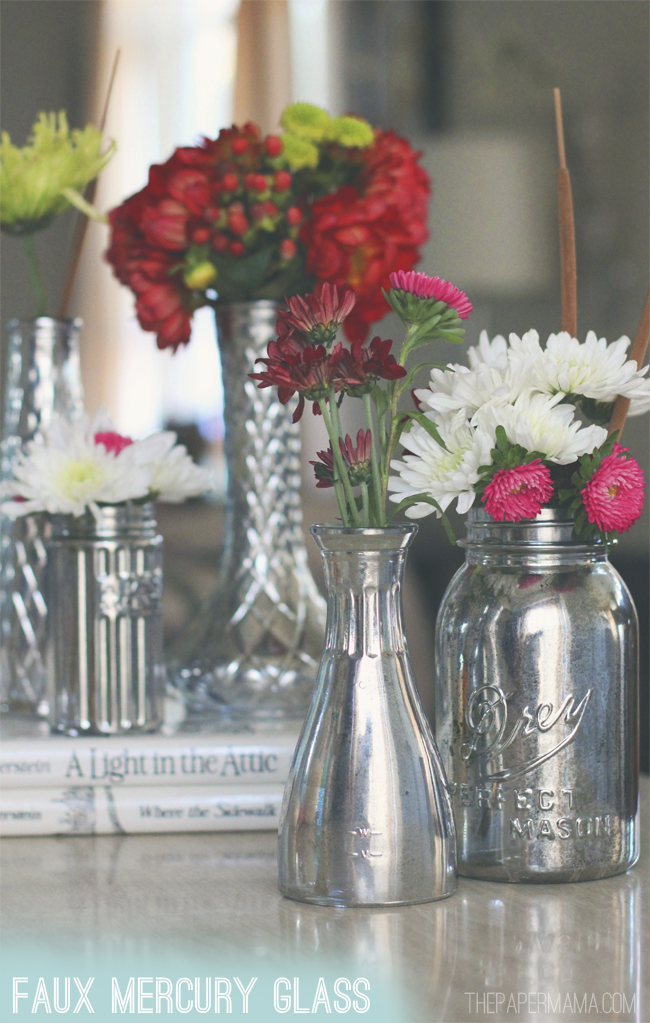 If you don't have any old glassware like vases, glasses or votives around the house, check out thrift stores, garage sales and dollar stores are the perfect spots to find some really inexpensive pieces.  So let's get started!
What you'll need:
– Glassware
– Krylon Looking Glass Mirror-like Paint Spray
– Spray bottle with 1/2 water + half vinegar
– Paper towels
– Drop cloth/paper
– Respirator mask (safety first!)
– Gloves (messy)
For complete directions and to continue reading this article please head over to the www.thepapermama.com
If you're not the DIY type, we are loving these mercury glass vases and votive accents in contrasting shapes from West Elm which range in price from just $5 to $54.