Better Living uses affiliate links. If you make a purchase through them, we may receive a small commission (for which we are deeply grateful) at no cost to you.
*We partnered with Smithfield to bring you this recipe. The content and opinions presented based on our own experiences.
There's no denying that a Smithfield Spiral Sliced Ham makes a beautiful and tasty centerpiece for any holiday table. It's like the dish that keeps on giving. And the best part about a spiral ham besides all the hammy caramelized deliciousness? All the leftovers! Unless you're feeding a big crowd or someone in your house got the late night munchies and gobbled up all the ham by the fly of night, there's usually plenty leftover that can be enjoyed over the next few days. Since baked ham is so flavorful and its flavor complements sweet and savory dishes, there's really no limit to how you can use it. You can bake it into quiches, muffins, or breads, add it to soups, omelets, mac & cheese, pasta dishes, casseroles, eggs, and pizzas, roll it into stromboli, melt it inside quesadillas, or top a salad with it.
But one of my personal favorite ways to use leftover spiral ham is to pile it onto bread to make a sandwich. Sounds kind of boring though, right? I'm not talking about just any sandwich. Think buttery toasted bread and nutty melty Gruyère, topped with a baked bubbling creamy béchamel. Friends, we now have ourselves a Croque Monsieur.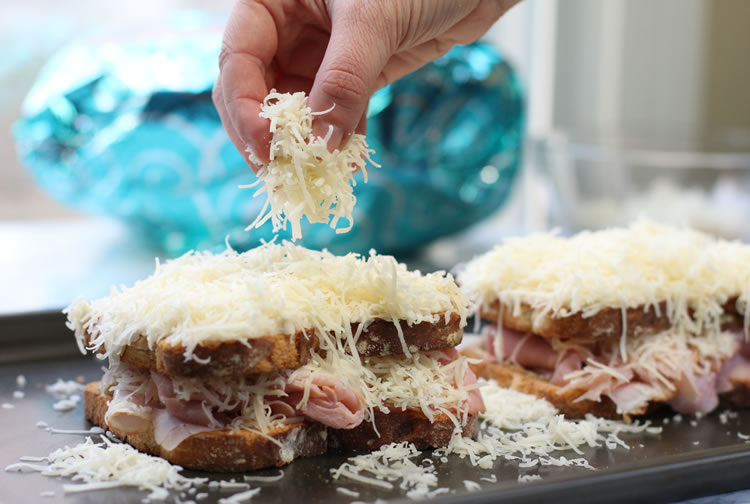 A Croque Monsieur, pronounced "krohk muh-s-yurr," is yet another culinary gift to us from the French meaning "Crunchy Mister." Let me tell you that after you try one you'll never think a ham sandwich is boring ever again. In fact, it might just blow your mind.
The recipe is pretty easy. The most daunting part is making the Leftover Ham Croque Monsieur sauce. In classic French cooking, béchamel is considered one of its 5 mother sauces. It's a slightly thick white sauce made from a roux (flour + butter), milk and salt. If you can whisk you can make a béchamel. You got this. And if you're interested in French cooking, béchamel is one of the best sauces to learn as it's a base for all sorts of dishes like gratins and soufflés. If you want to make an amazing mac + cheese, learn to make béchamel.
View this post on Instagram
If you have a lot of ham leftover consider making Croque Monsieurs for a fantastic holiday brunch, luncheon or dinner dish. Serve with lightly dressed mixed greens and cornichons – those adorably addicting French pickles for a complete and satisfying meal.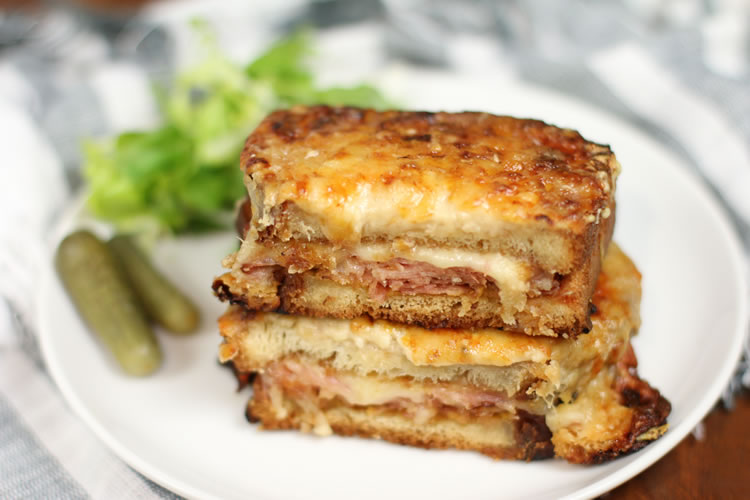 For this recipe, we used the leftovers from a delicious Smithfield Spiral Ham as our inspiration. Smithfield's Hickory Smoked Spiral Hams are available in a variety of irresistible flavors like Signature Honey, Specialty Baked Apple Spice, Pecan Praline, and Salted Caramel glazes. Your guests will be coming back for seconds…and thirds! You can find Smithfield products at your local grocery store. It's comfort food at its best!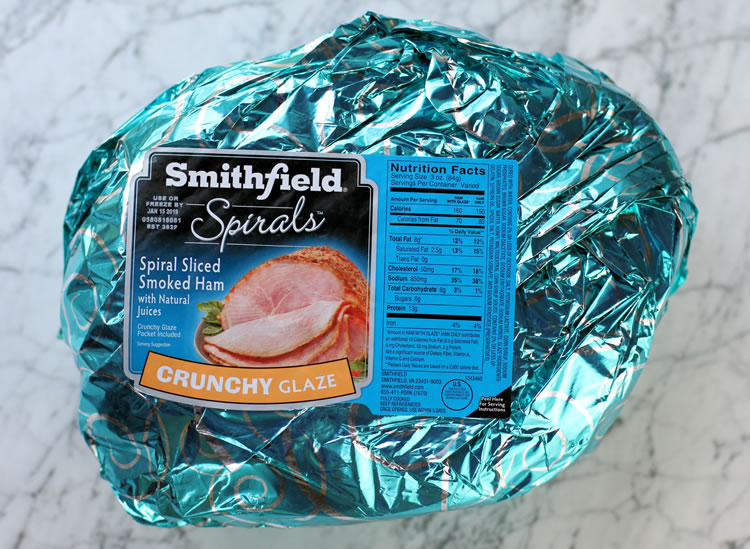 Get the recipe!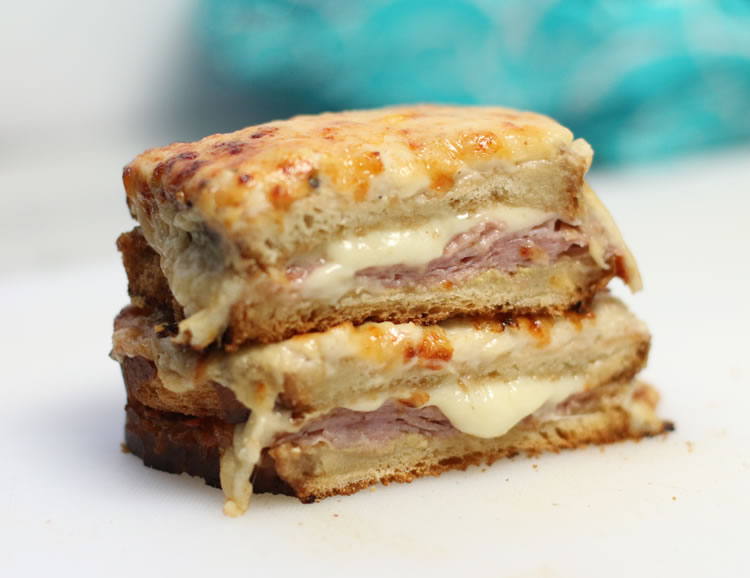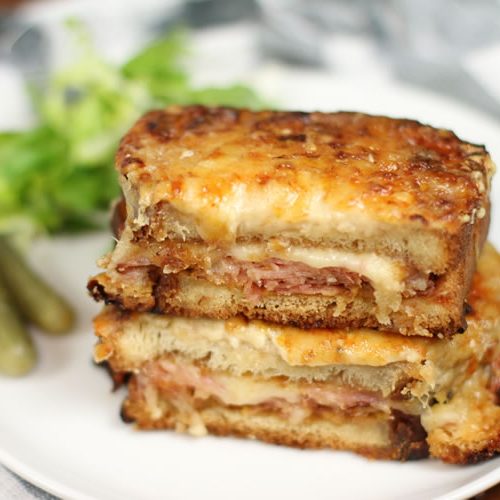 Leftover Ham Croque Monsieur
Ingredients
Ingredients For Béchamel Sauce
4

tablespoons

butter

1/4

cup

all-purpose flour

2

cups

milk, warmed (pop in the micro for 40 seconds)

pinch of nutmeg (optional)

salt and pepper

1/3

cup

Parmesan Cheese
Ingredients For Croque Monsieur
8

slices

bread, your choice like sourdough or country white

1/2

pound

leftover Smithfield Spiral Ham, sliced (you can eyeball this)

2

cups

grated cheese Gruyère

2-4

tablespoons

dijon mustard

1/4

teaspoon

herbes de Provence (optional)
DIRECTIONS
MAKING THE Béchamel
Add the butter to a heavy bottomed saucepan over medium-low heat. Once the butter is melted and starts to bubble add the flour whisking continually until it starts to form a blonde color paste (not brown) and starts to bubble - about 2-3 minutes.

Slowly, pour in the milk, whisking until completely combined and the sauce has thickened. Then add the nutmeg, salt, and pepper. Gently bring to a low boil, stirring frequently to prevent burning and then lower heat. Cook for 2 to 3 minutes more and then remove from heat completely.


Stir in the Parmigiano cheese. Taste the sauce for seasoning and add more salt, pepper if you like. Set aside.



MAKING THE CROQUE MONSIEUR
Preheat the oven to 400 degrees. Brush bread slices on one side with melted butter. Place on a baking sheet ( butter side facing up) and bake until lightly toasted and golden brown. Remove from oven.

Turn the bread slices over (butter side down).

Add a few slices of the spiral ham to four of the slices, and sprinkle each with 4 tablespoons of the Gruyere. Spread the remaining slices with dijon mustard and flip on top of the ham and cheese side making the sandwich.




Spoon bechamel on top of each sandwich. Sprinkle each with 2 tablespoons Gruyere and with a pinch of the herbes de Provence. Bake for 10-12 minutes or until topping is golden and lightly browned.
SERVING SUGGESTION
Slice in half and serve with dressed mixed greens and cornichons (mini French pickles). Enjoy your creamy, cheesy sandwich!
Visit Smithfield.com/HolidayHub to make holiday entertaining a breeze! You'll find everything from great cooking tips to flavorful, quick and easy recipes and even easy centerpiece and décor ideas. From potluck dishes, creative appetizers, and brunch dishes to satisfying breakfasts, Smithfield has all your holiday season cooking needs covered.