Better Living uses affiliate links. If you make a purchase through them, we may receive a small commission (for which we are deeply grateful) at no cost to you.
The Giant Birdsnest otherwise known as the "Giant Birdsnest for creating new ideas" is designed by OGE CreativeGroup, made up of architects and creative geniuses, Merav (Salush) Eitan and Gaston Zahr.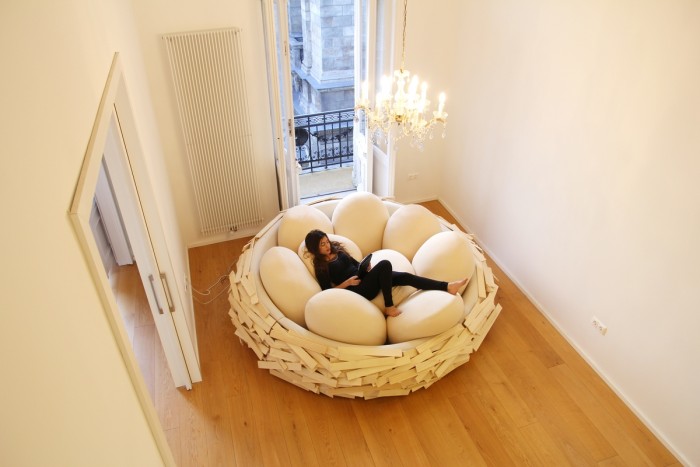 Not just for kids, the comfy nest and true conversation piece was originally designed as a prototype.  OGE set out to create a  "new and inspiring socializing space: a fusion of furniture and playground: A comfortable informal and sensual soft space."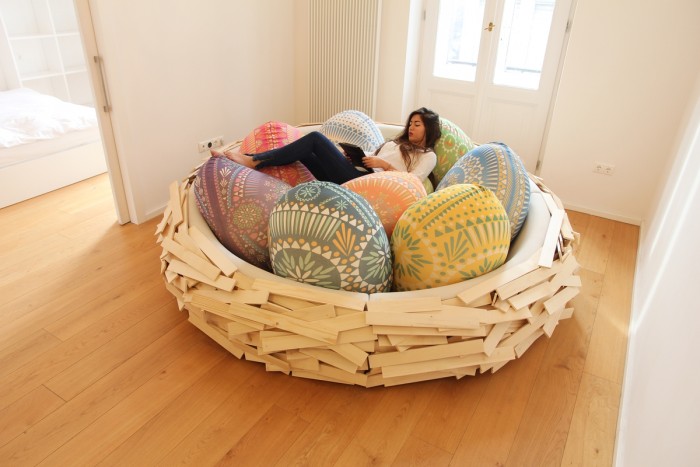 The essence of whimsy, the wooden nest is filled with ultra comfortable egg-shaped sitting poofs, which allow ergonomic sitting positions and mold completely to the body.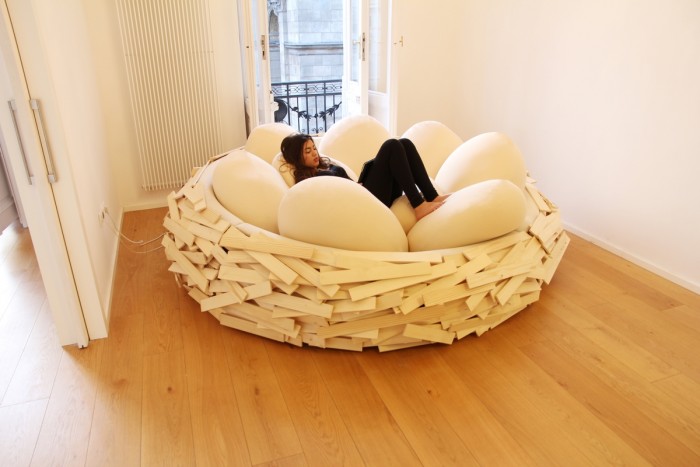 As of right now, the Giant Birdsnest is available in 4 different sizes.  They range from a small nest for one, to their biggest nest, which can accommodate up to 16 people.  The "Nests" can also be customized with different wood finishes and a variety of colors or for the egg shape pillows that rest inside.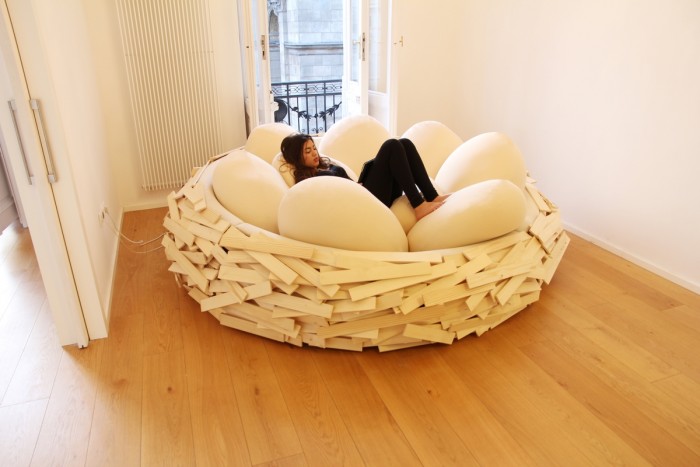 When describing the Giant Bird's Nest, OGE CreativeGroup comments, "the soft space is perfect, comfortable and inspiring place for resting, browsing the web, reading, relaxing, loving, talking, briefing, discussing … Simply jump in and enjoy!"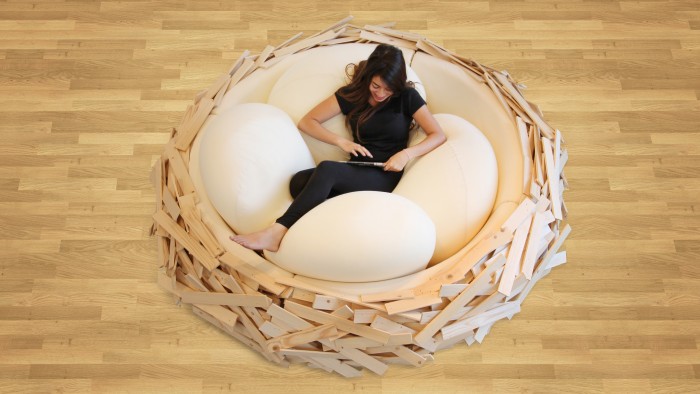 We would love to jump in! Wouldn't you?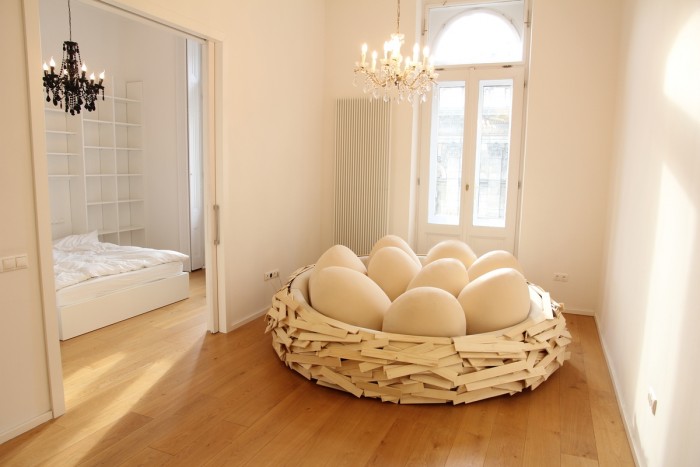 Images via giantbirdsnest.com
Via OGECreative Group