Better Living uses affiliate links. If you make a purchase through them, we may receive a small commission (for which we are deeply grateful) at no cost to you.
If you're looking to become leaner, simply losing weight isn't always the answer. To look and feel your best, you should shift your focus on burning bodyfat while maintaining your lean muscle mass instead of just dropping pounds.
If you want to lose fat, you're going to need a calorie deficit to burn that stored fat as fuel. But, it's also important to not cut calories too much. If you drastically cut calories, the weight you'll be dropping will be a combination of fat and muscle. Your lean muscle is what fuels your metabolism, and you want to keep it. All of it!  The more muscle you have, the higher your metabolism will be and the more daily calories you will burn.  Losing body fat while keeping, and even building new muscle can be done. Unfortunately, there are no shortcuts. You need to stay dedicated to proper nutrition and regular, challenging exercise. However, adding supplements into your daily workout routine will not only enhance your progress, but they'll keep you feeling great and help you to stay motivated.  I find that the journey is definitely easier when you find the right supplements.
To optimize your fat burning while keeping your lean muscle, stacking your supplements will provide the greatest benefit. A stack is a group of different supplements, that when taken on a daily schedule, will increase your performance for peak results.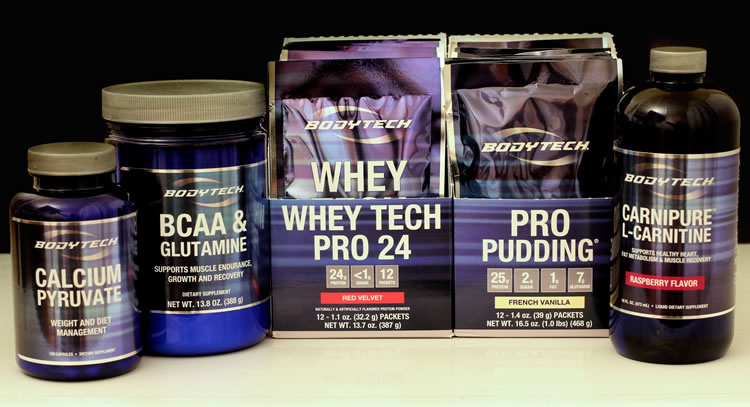 We were recently invited by Vitamin Shoppe to try a stack from their high-quality line of BodyTech products.
BodyTech is the house brand of Vitamin Shoppe, a publicly traded company that's been one of the most trusted names in health and wellness for 39 years. Now, don't allow the idea of a "house brand" to discourage you. These are not generic or cheap products. With BodyTech, you'll get the highest quality supplements at a fraction of the price because there's no middleman. That's right. With BodyTech, you're buying direct, and that just means more savings for you. Here's our recommended stack to enhance your fat burning goals while maintaining your lean muscle mass with BodyTech products.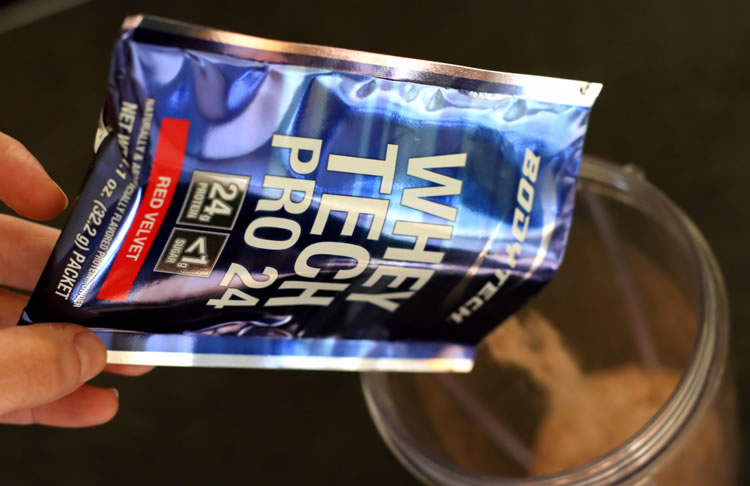 A key component in keeping and building muscle is making sure that you get enough protein. It's truly essential if you're doing any kind of strength training. Experts agree that you should get between 0.5 and 0.8 grams of protein per pound of body weight daily. It can be difficult and expensive to achieve that, which is why protein powders are so convenient. For the past week I've been using BodyTech's  Whey Tech Pro 24 Red Velvet protein. I'm always interested in tasting different flavors of protein powders, and Red Velvet was something I have never tried, or even seen before. It mixed wonderfully with a shaker bottle, had a really rich red color, and tasted great. BodyTech's  Whey Tech Pro 24 Red Velvet provides 24 grams of protein and just 1 gram of sugar.  Perfect! Seriously. If you want to shred fat and keep muscle, get your protein!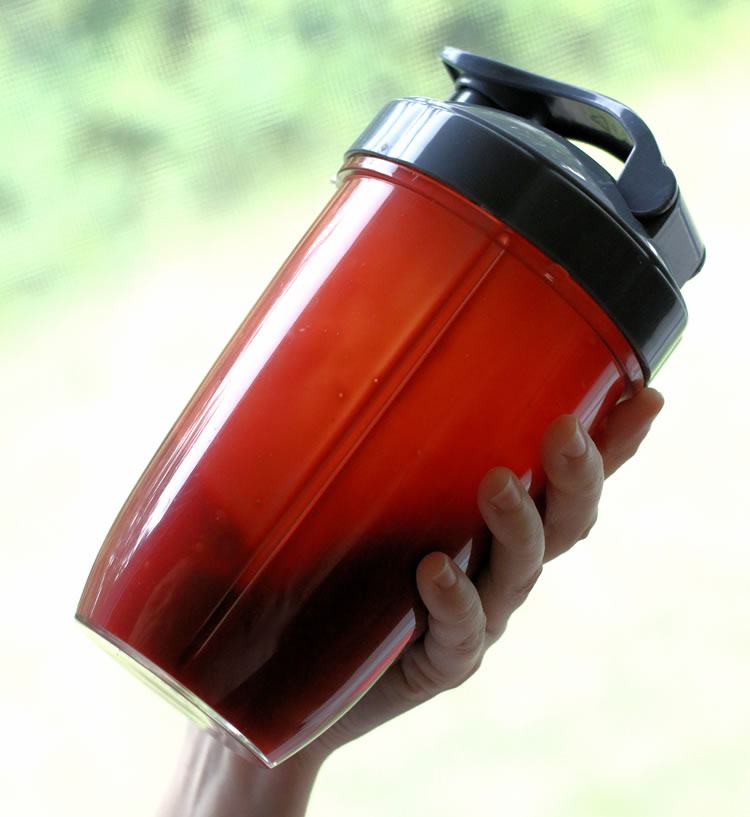 Of course, sticking to a lower calorie diet while on a fitness routine can be BRUTAL when it comes to cravings. Luckily, I discovered Pro Pudding from BodyTech and couldn't wait to try their vanilla flavor.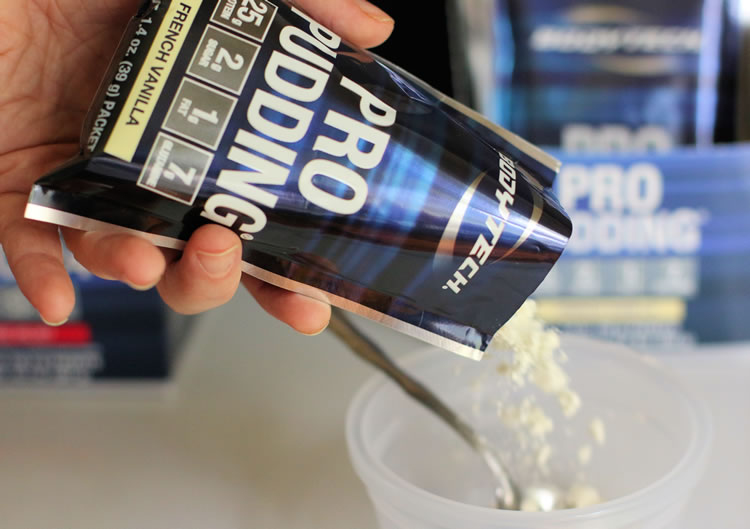 Pro Pudding provides a whopping 25g of protein and just 4 carbs. It's a great way to supplement my daily protein requirements in the form of a healthy dessert. Pro Pudding has a wonderful velvety texture and a pretty authentic vanilla flavor. When those cravings for something sweet kick in, having Pro Pudding available is a great option. It satisfied my sweet tooth and left me satiated for hours, guilt-free! It mixes very easily with just cold water and a spoon. I highly suggest letting it chill in the fridge for a few minutes while it sets too.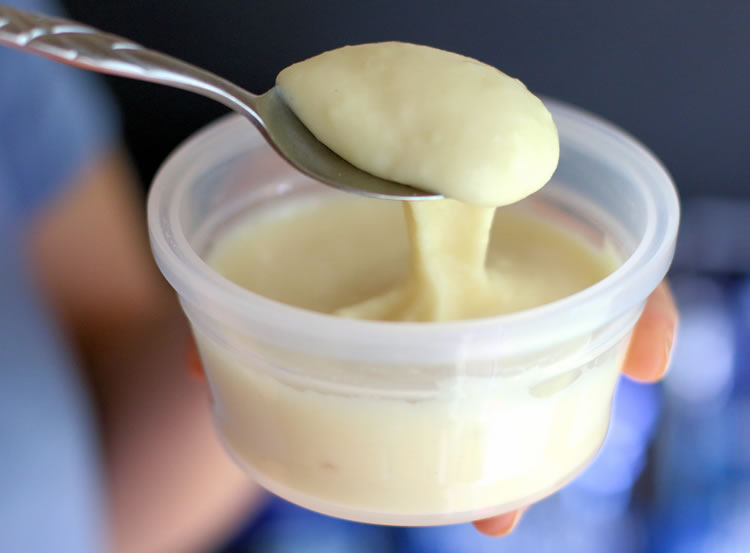 The individual packets of both Pro Pudding and Whey Tech 24 Red Velvet are truly convenient and perfect for on-the-go, at the office, at the gym, or even on vacation to help you stay on track.  I've been keeping them in my gym bag and suitcase.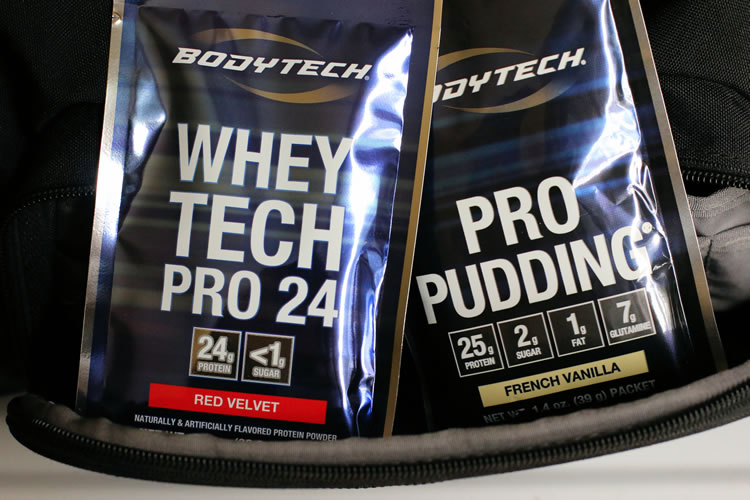 To help me retain muscle mass while cutting calories, I like to add BCAA's to my pre-workout drink and sip them slowly during my workout. BCAA's stand for Branch Chain Amino Acids and they may help support your muscle endurance, growth and recovery. Supplementing with BCAAs before and during your workouts may reduce muscle soreness and help you recover faster. They may also improve your mental and physical performance, especially if you train while dieting.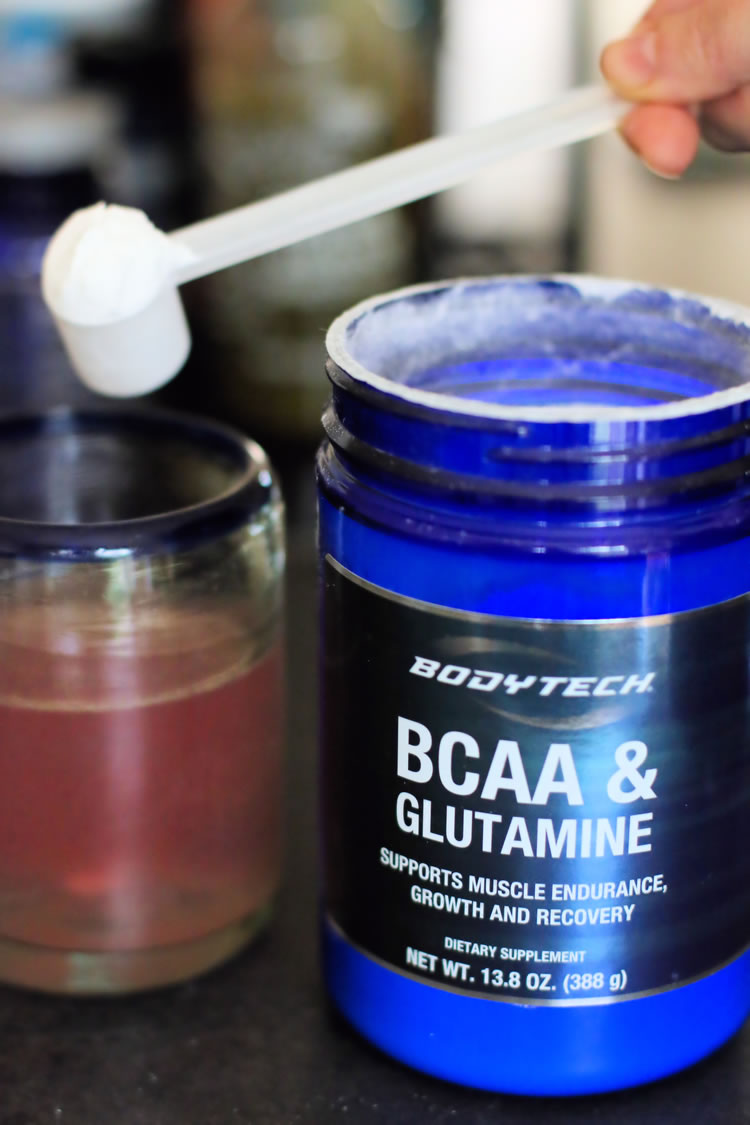 BodyTech's BCAA & Glutamine Powder provides a precise 2:1:1 ratio of the essential branched chain amino acids: L-Leucine, L-Isoleucine and L-Valine. During your high intensity workouts, BCAAs may become fuel for your muscles and help aid in protein synthesis and prevent catabolism (protein breakdown). The addition of glutamine is great too, as it's known for its anti-catabolic properties and antioxidant Vitamin C.  Awesome.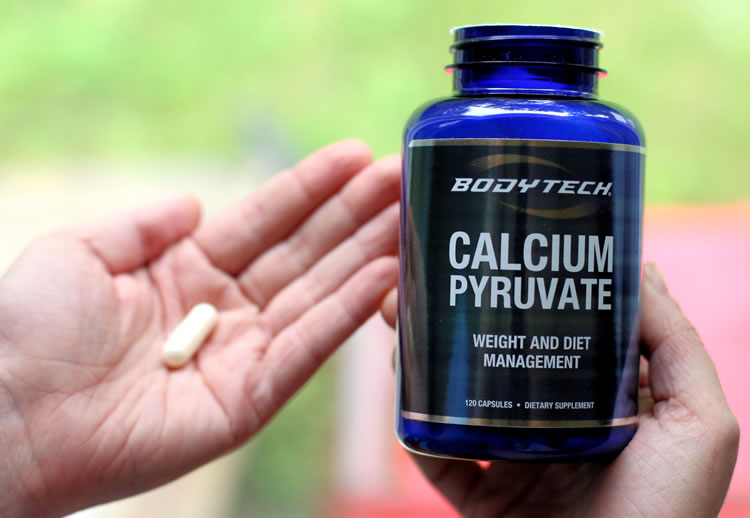 When used as part of a healthy diet with regular exercise, Calcium Pyruvate can be an effective aid in your fat loss program. Calcium Pyruvate may assist with fat loss by expediting the conversion of sugar and starches in the body into energy. This process may help increase metabolism, boost energy levels, and burn excess body fat. But, you can't only take Calcium Pyruvate without exercising and expect results. Studies have shown it's most effective for people who participate in at least 20 to 30 minutes of exercise 3 to 4 times per week. Remember, there are no shortcuts! I've been taking 1 capsule of BodyTech Calcium Pyruvate before meals and also right after exercise with good results.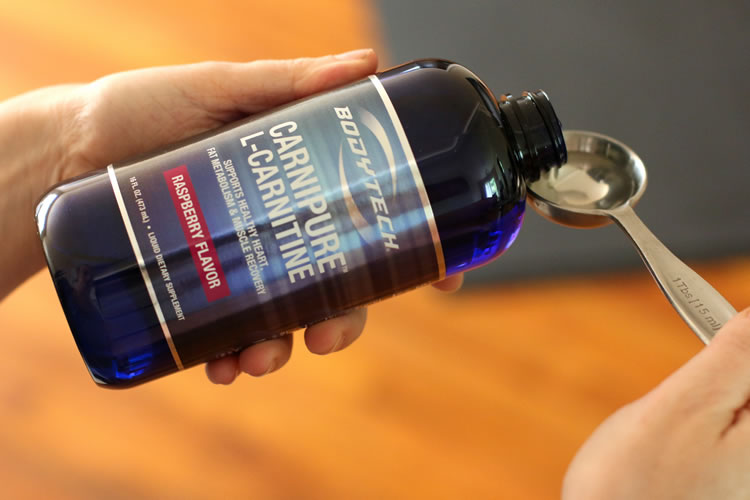 I've taken a variety of L-Carnitine supplements over the years and always achieved noticeable results. L-Carnitine is naturally produced by your body and is found in meats and other animal products. Studies have shown that L-Carnitine increases muscle strength and energy, and helps the body to burn fat more efficiently. L-Carnitine has been used to enhance exercise recovery and it may help you lose weight or improve heart and liver health by preventing fatty buildups.
BodyTech Carnipure L-Carnitine liquid has a nice raspberry flavor and is very easy to take. The recommended serving is 1 tablespoon with morning and evening meals or right before high-intensity
workouts. I've experienced great results by taking it early in the morning just before my workout. Definitely give this one a try!
Here's what my BodyTech fat burning stack schedule looks like…
Before Workout:  Carnipure L-Carnitine, BCAA's + Glutamine powder added to Pre-Workout
Post Workout:   Shake with Whey Tech Pro 24 Red Velvet, Calcium Pyruvate (1 with meals)
Snack:   Pro Pudding Vanilla
So there you have it! A simple BodyTech fat burning/ muscle retaining stack that's both high-quality and affordable, thanks to our friends at Vitamin Shoppe. As with any supplement regimen, it's best to start slowly and see what's working best for you.
If you would like to learn more about how BodyTech by Vitamin Shoppe can help you reach your fitness goals or you check out some of their supplements you can visit them @ vitaminshoppe.com/bodytech
So what's your favorite stack? Have you tried any of the products mentioned here? Let us know in the comments what has worked for you and your workouts.
This is sponsored content for BodyTech and Vitamin Shoppe. The opinions and text are all mine.