Better Living uses affiliate links. If you make a purchase through them, we may receive a small commission (for which we are deeply grateful) at no cost to you.
Thank you Trivento for sponsoring this post. Get in the game with Trivento Wine and Major League Soccer!
If you haven't heard yet, Trivento a leading Argentinian wine brand and estate has been named Major League Soccer's official wine! And if you know anything about Argentina, you probably know they love their soccer (fútbol) and are famous for producing some amazing wines like Malbec and Torrontés.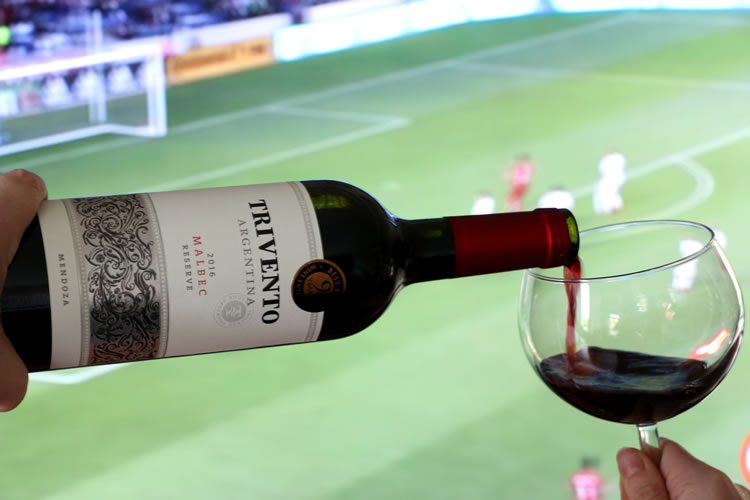 If you love soccer or wine (or both) why not host a Major League Soccer viewing party? It's easy and fun! Start by picking a day and game you'd like to host the party for. You can check online for game schedules and channel lineups or use your cable guide for help. Once you decide on a soccer game day invite some friends and family over that you think might enjoy watching soccer and/or drinking wine. You shouldn't have too much trouble. Guests who might at first come only for the wine may just end up getting hooked on the game.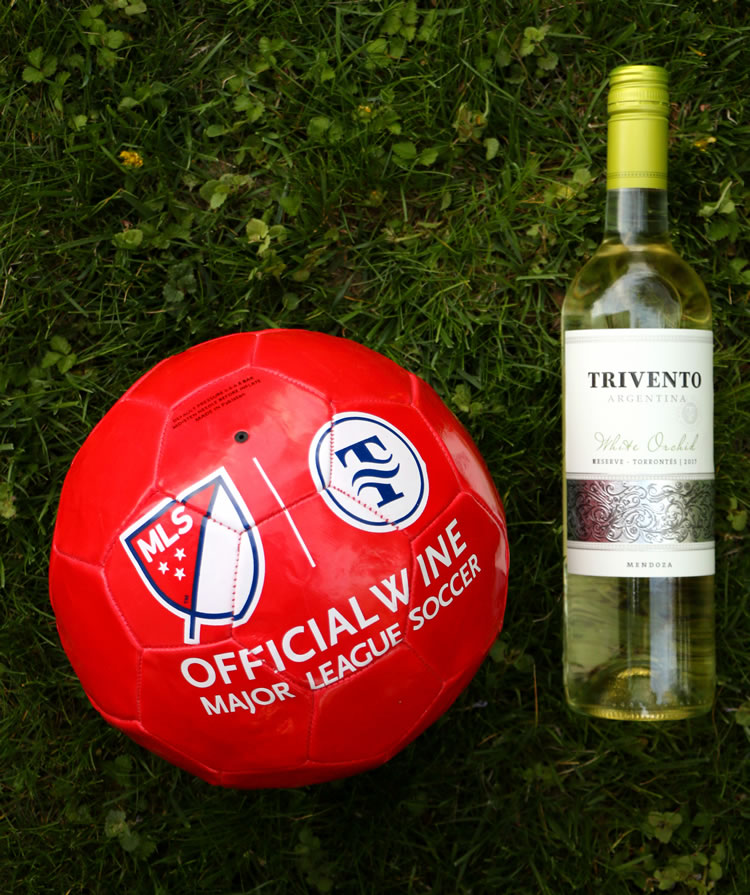 During the commercials or after the game take the party outside (don't forget your wine) and kick the old ball around. During our little party, I couldn't resist and had to test some of my old soccer skills. Let's just say I'm a little rusty.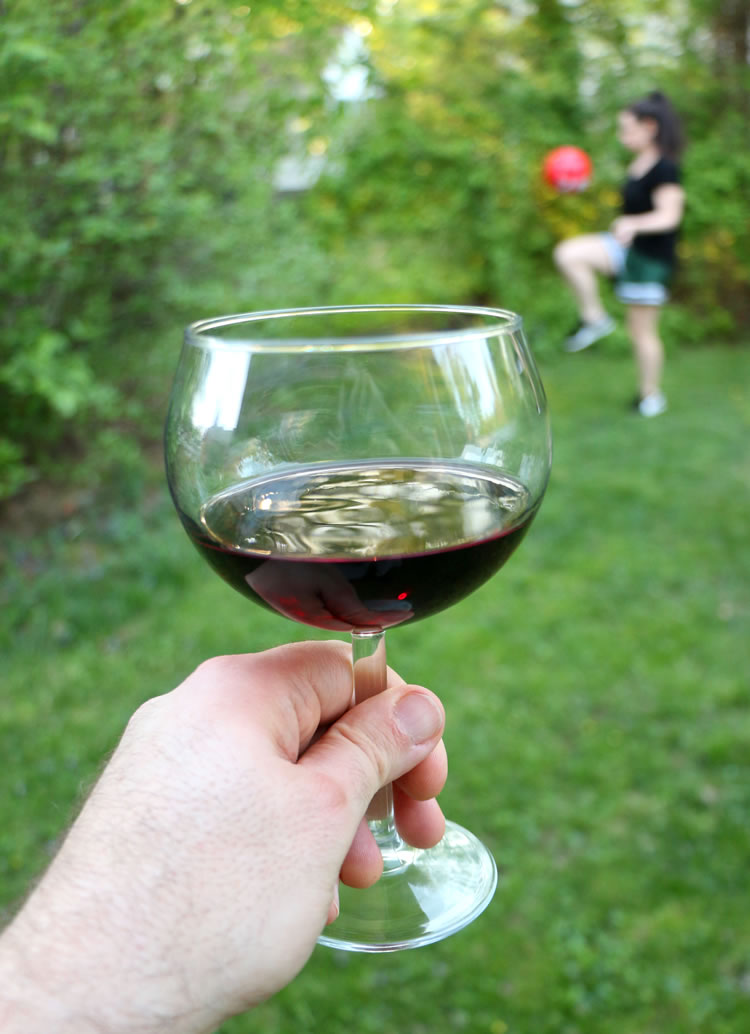 For a little competition have a contest and see who can juggle the soccer ball (no hands of course) the longest. Send the winner home with a prize. A bottle of wine would be super duper nice.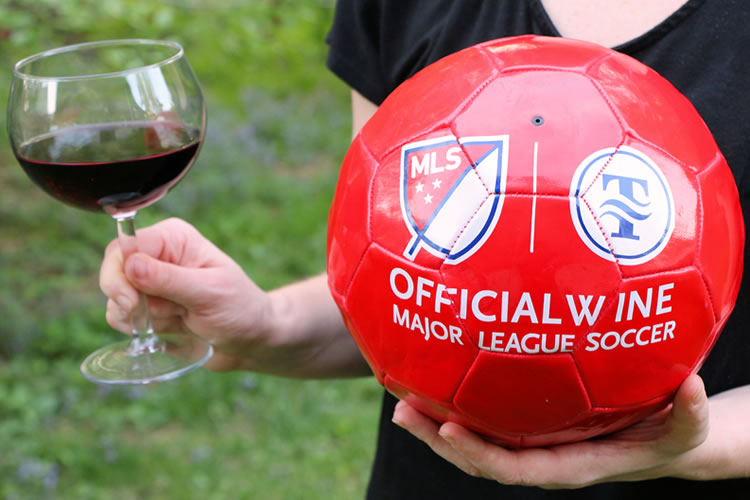 And is a party ever really a party without food? With wine, my favorite thing to eat and serve is a cheese and charcuterie board. To put together your cheese board start by choosing two kinds of cheese that pair with each wine and one or two meats. If you can find a cheese that pairs well with both wines, even better. And if the weather is nice, I don't think anyone would complain if you fired up the grill.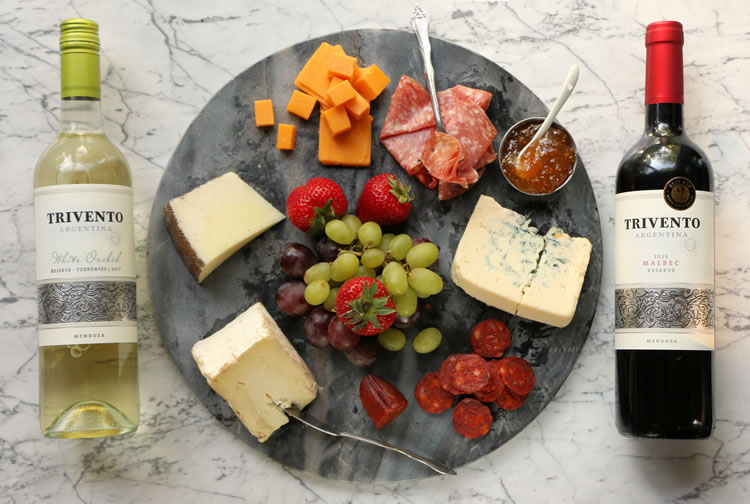 Since Trivento is now the official wine of Major League Soccer, choose a few of their bottles to serve at your MLS viewing party. Here are two of Trivento's standout bottles to try with two of Argentina's most successful standout grapes:
Trivento Malbec Reserve 2016 ($10-$12)
Trivento's Reserve Malbec is a great little wine an amazing price point. Malbec is Argentina's superstar red wine variety and this bottle is not to be missed. It has been voted by Wine Enthusiast Magazine as a "Best Buy" for 9 years in a row. Trivento 2016 Reserve Malbec tastes like dark red berries and plums with a hint of vanilla from aging in French oak barrels for six months. I think you'll find this wine has a nice velvety finish.
What Cheeses To Pair With Trivento Malbec: Aged Cheddar, Blue Cheese, Gorgonzola, Monterey Jack, Iberico, Manchego, Taleggio, and double or triple cream cheeses like brie or St. Andre.
What Foods To Pair With Trivento Malbec: BBQ, roasted mushrooms and grilled meats including lamb, steak, and dark meat poultry cooked with onions and shallots. For amazing flavor season with herbs like mint, rosemary, and sage.
Trivento Reserve "White Orchid" Torrontés ($10-$12)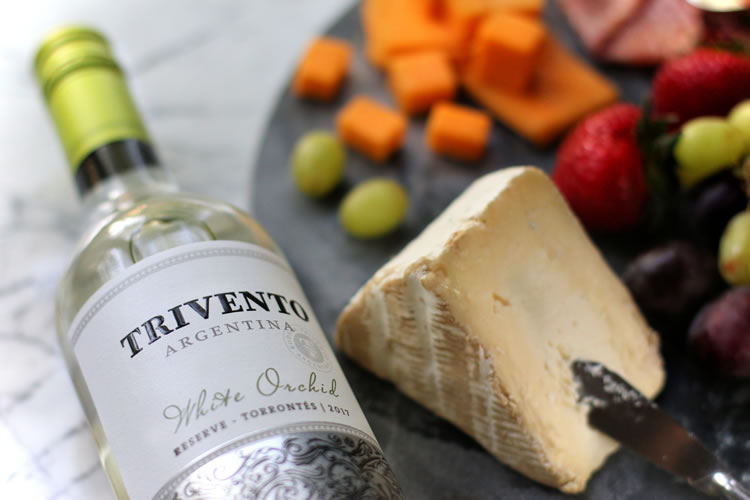 Trivento Reserve "White Orchid" Torrontés is a lovely off-dry, crisp and bright white wine with a blend of 85% Torrontés grapes and 15% Pinot Grigio grapes. If you're unfamiliar with Torrontés it's a white wine grape indigenous to Argentina. Floral with just a touch of sweet, Trivento "White Orchid" is a refreshing blend of aromas and flavors that are perfect for a warm weather get together. Think pineapple, peaches, chamomile and a hint of apple and citrus. You may even detect a hint of rose
What Cheeses To Pair With Trivento Reserve "White Orchid": Feta, Goat Cheese, Gruyere, Asiago, Swiss Cheese and Manchego.
What Foods To Pair With Trivento Reserve "White Orchid": If you love really spicy and exotic foods this is the wine for you. This wine works perfectly with spicy Asian dishes. Think Chinese, Thai or Indian flavors. Acidic dishes like ceviches would also be a great choice. Seafood is stellar and no one would turn away from some chorizo.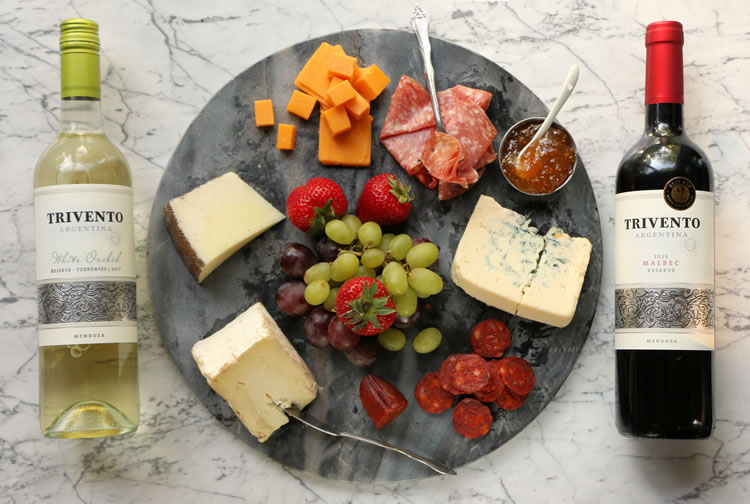 Love soccer? Did you know you could score big just by drinking Trivento wine?
Join the TRIVENTO-MLS Loyalty Program and earn credit towards gear in the MLS store with every bottle you purchase. Click here to see how it works!
I was selected for this opportunity as a member of CLEVER and the content and opinions expressed here are all my own.