Better Living uses affiliate links. If you make a purchase through them, we may receive a small commission (for which we are deeply grateful) at no cost to you.
*This post is sponsored by SPLENDA. The opinions and information presented here are all ours.
There's some days that the only thing beckoning me out of bed in the morning is a cup of freshly brewed coffee. Hot or iced, I love it both ways. And, boy do I love a flavored coffee. But while I love the way a flavored coffee tastes, the guilt of all the sugar and calories always seems to eventually set in and then I end up counting calories to make up for it the rest of the day. Until now.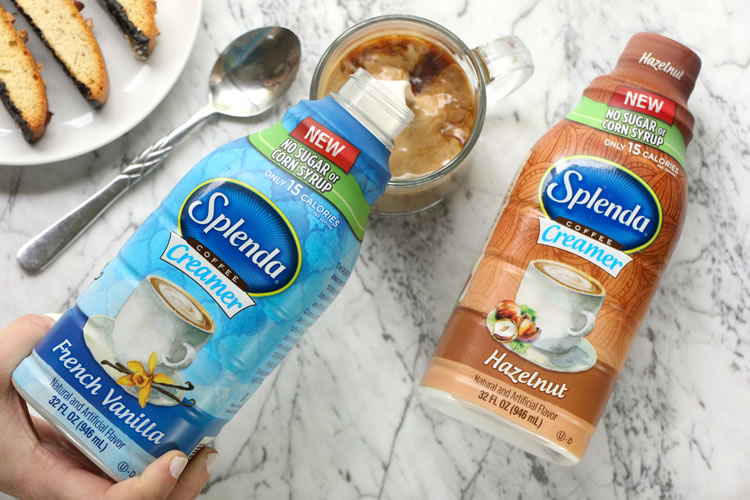 With the new low-calorie ultra creamy SPLENDA® Coffee Creamers we can all enjoy the rich, and satisfying flavor of a coffee creamer without any guilt. Um, please sign me up. Like, now. And, did I mention SPLENDA® Coffee Creamers have no sugar (none, zero, zip), are made with no corn syrup like most other creamers, and only ring in at 15 calories? Crazy, right? Guess who's going to be having her fair share of sugar-free iced-coffees this summer?
Available in French Vanilla, Hazelnut, and Sweet Cream flavors, you can find your favorite flavor or mix them together in your coffee recipes to create a custom blend.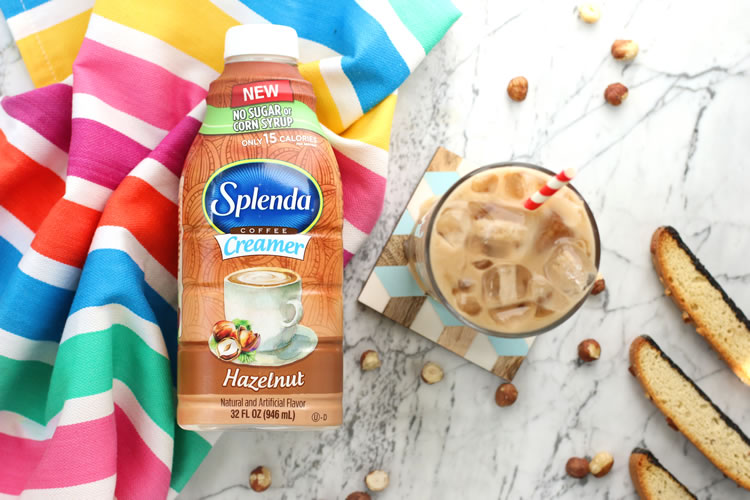 To get ready for summer you're going to want to score some. You can find SPLENDA's new Coffee Creamers in the refrigerated aisle of your favorite Northeast US grocery stores and retailers. Right now they're available at ShopRite, Shaw's, Safeway, Star Market, Fresh Grocers, Weis and Market Basket. Later in spring 2019, they'll also be available at Foodtown and TOPS.  
If you don't live near a store mentioned, or in the Northeast, but still want in, not to worry. You can order SPLENDA Coffee Creamers online at shop.Splenda.com.
Keep scrolling for some money saving goodies and a recipe for a Tall & Creamy SPLENDA Hazelnut Iced-Coffee.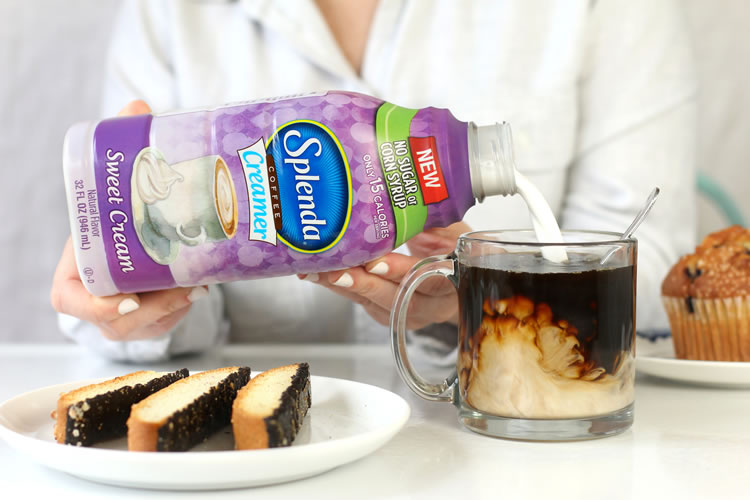 Check Out These Money Saving Special Offers From Splenda!
GET FREE SHIPPING
Get free shipping on your online purchase of Splenda Coffee Creamers ordered from shop.Splenda.com.
Enter Coupon Code: SPLENDACREAMER at checkout!
GET A COUPON
Click here to save $1.25 on your first bottle of Splenda Coffee Creamers purchased in store!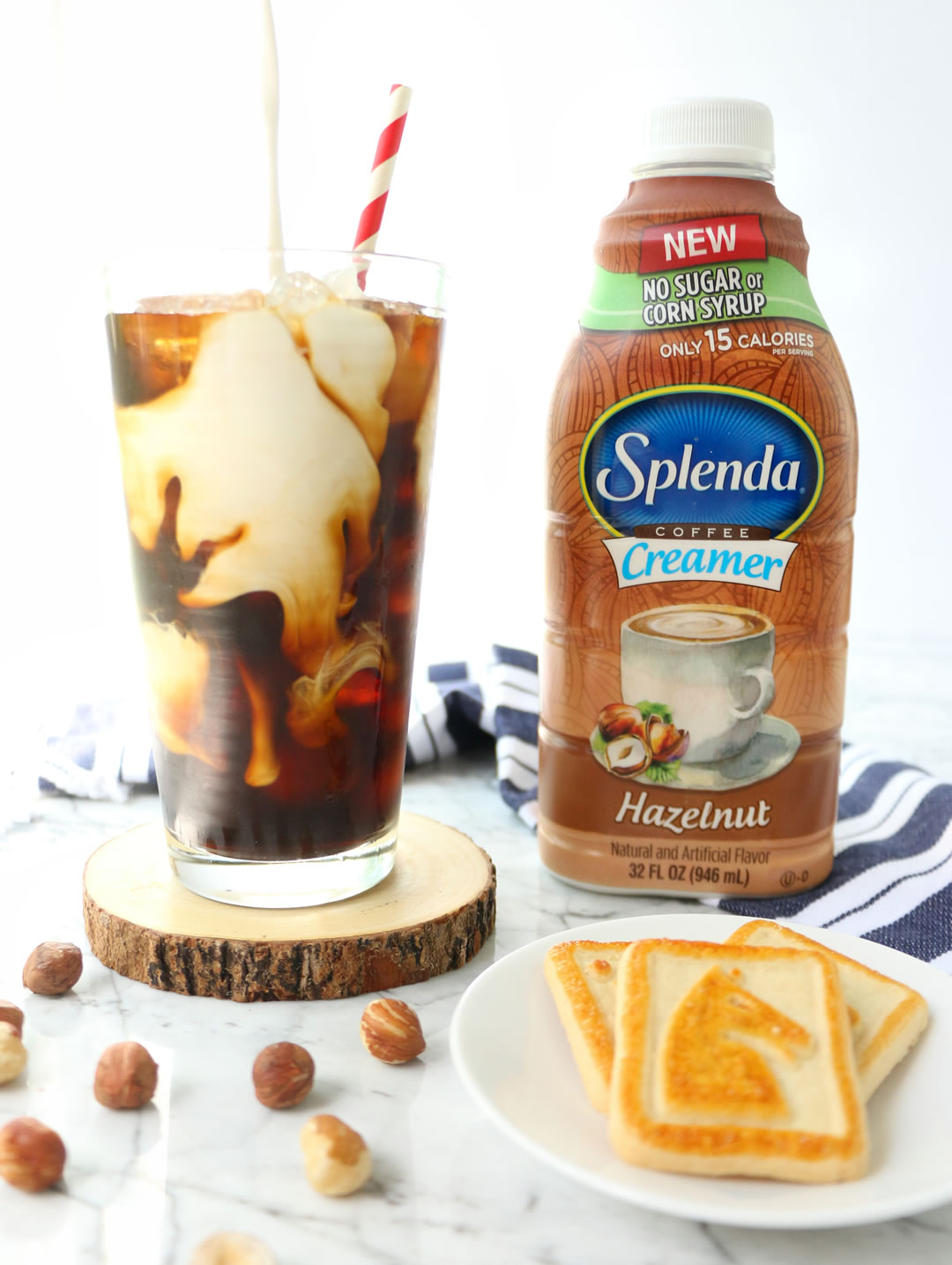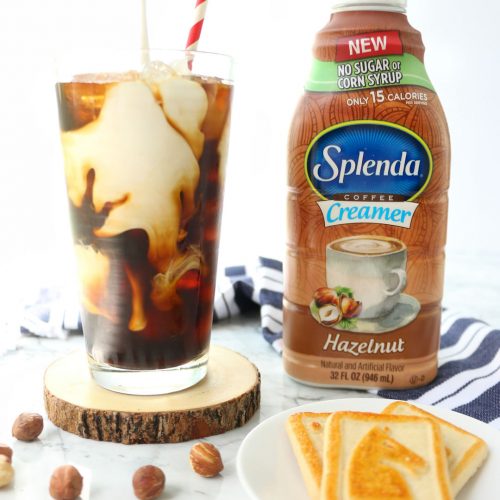 TALL AND CREAMY SPLENDA® HAZELNUT ICED-COFFEE
This low-calorie, ultra creamy iced coffee is the perfect way to get your iced-coffee fix, without any of the sugar or corn-syrup found in traditional coffee creamers. This one clocks in at only 50 calories.
Ingredients
1

cup

brewed black coffee, chilled



3

tablespoons

SPLENDA Hazelnut Coffee Creamer



1

cup

crushed ice
DIRECTIONS
Place ice in a tall glass and then pour chilled coffee over the ice. Top with the SPLENDA Hazelnut Coffee Creamer. Give a good stir.

Enjoy and savor your delicious low-calorie iced coffee!
Notes
Note: Coffee can be room temperature if you don't have time to chill it. Just make sure it isn't hot, otherwise your ice-coffee will taste watered down. The cooler coffee the better!
Nutrition