Better Living uses affiliate links. If you make a purchase through them, we may receive a small commission (for which we are deeply grateful) at no cost to you.
This is a sponsored post written by me on behalf of SlowMag® Mg Muscle + Heart. 
In a quest to gain some additional health benefits, I'm always willing to try a new supplement or superfood. 
I was first alerted to the importance of meeting my daily magnesium needs ten years ago by my doctor. She suspected that I was experiencing low magnesium levels and she was right, which is why magnesium supplements are an essential part of my health and wellness routine. And there are even more benefits than I initially realized.
Keep reading to see just why you might want to start a magnesium routine yourself and how you can get all you need.
WHAT ARE THE BENEFITS OF MAGNESIUM?
As the 4th most abundant mineral in the body, magnesium is responsible for over 300 enzymatic reactions in the body. There's not a cell in our body that doesn't need magnesium to function properly.
Some important benefits of magnesium include:
Proper energy metabolism* 
Proper muscle function* 
Helps maintain proper function of the cardiovascular system*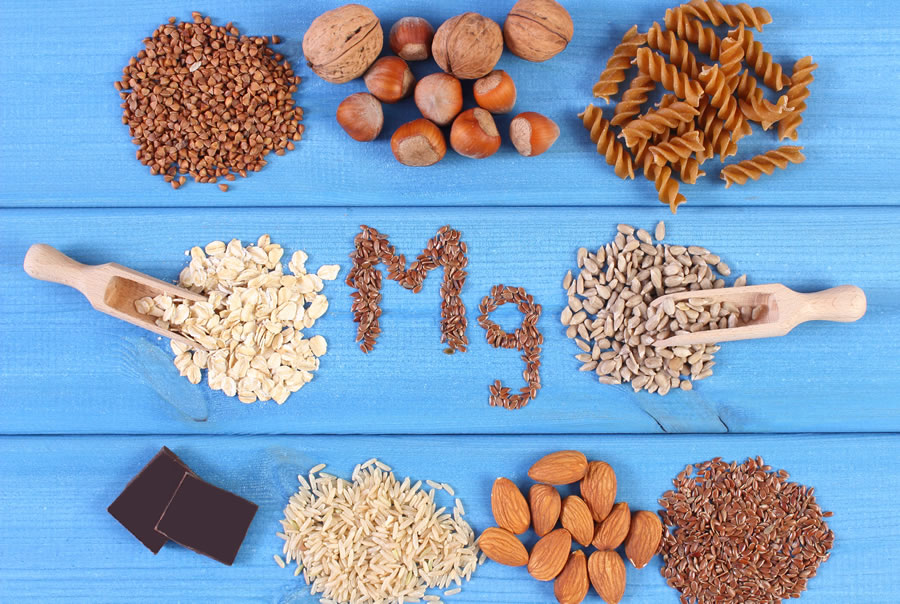 WHAT FOODS HAVE MAGNESIUM?
Eating a diet rich in fatty fish like salmon and plant-based foods like almonds, hemp seeds, bananas, leafy greens, avocados, lentils, and beans are great ways to get magnesium through your diet. Simple enough right? Not quite. According to a USDA Agricultural Research Report, 7 out of 10 Americans are not getting enough of the magnesium we need from diet alone.
For example, to meet the recommended daily intake of 420 mg magnesium you would have to eat one of the food groupings below:
10 dozen almonds†
13 bananas†
7 avocados†
7 half fillets of salmon†
There's no way I can, or even want to, eat 10 dozen almonds a day. And eating 13 bananas? That is bananas!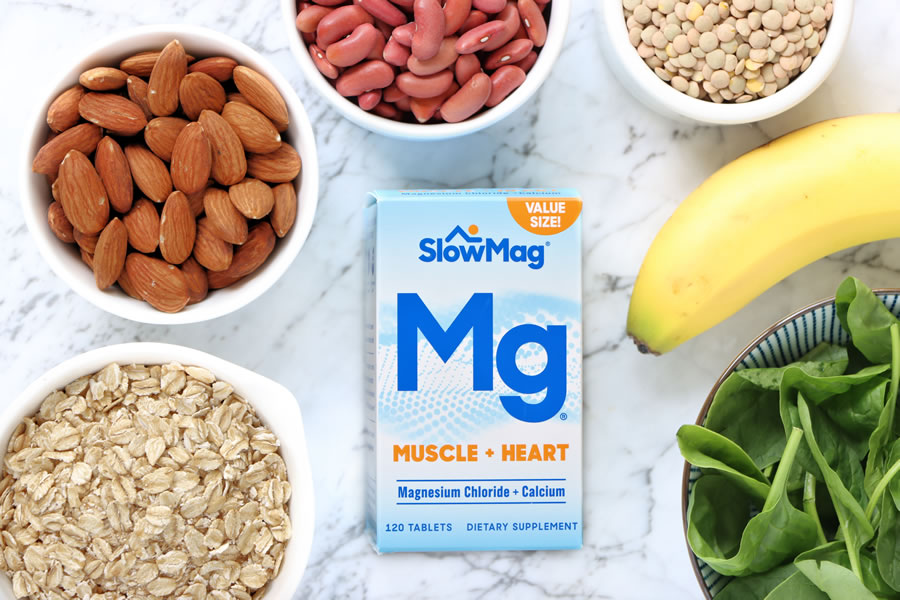 HOW TO HELP GET THE MAGNESIUM YOU NEED
So, to make sure you're getting enough magnesium, adding a magnesium supplement to your diet is one way to go.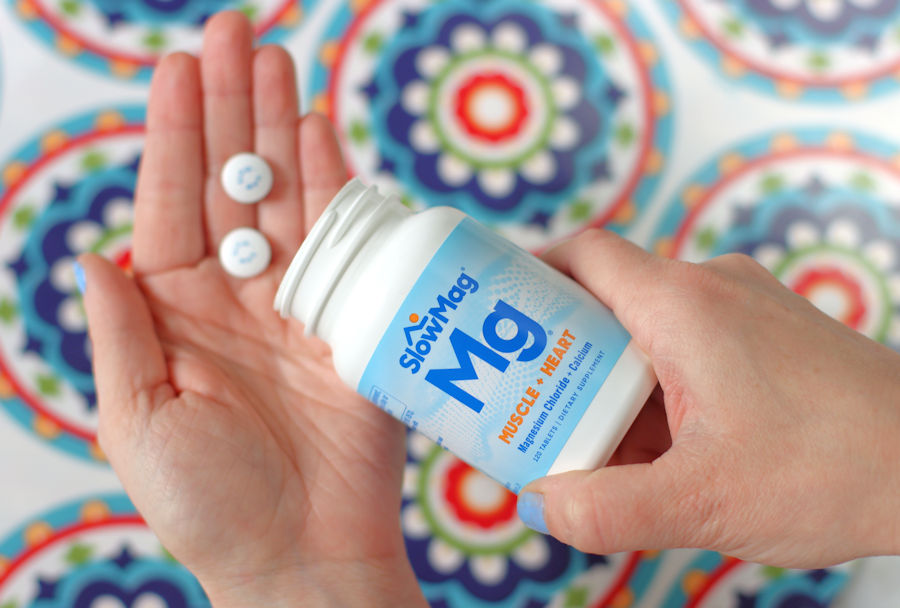 But which type of magnesium should you go with? There are many different forms of magnesium on the market but it's important to know that they're not all the same. Some forms are not as easily absorbed by your body while others without an enteric coating may cause stomach upset. And for some reason, magnesium oxide, one of the most commonly included forms of magnesium in supplements, is also one of the most poorly-absorbed forms. And if you're not absorbing your magnesium supplement, what's the point?
This is why I really like SlowMag® Mg Muscle + Heart. It's made with magnesium chloride, a form of magnesium that is highly bioavailable which means it's easily absorbed by your body. The tablets are also formulated with an enteric coating to be digested SLOW-ly, reducing the chance of upset stomach. Now I take SlowMag Mg Muscle + Heart daily. Sometimes I take it along with a handful of almonds or just one, and only one banana. Other times I'll take it on an empty stomach an hour before bed. Give SlowMag Mg Muscle + Heart a try to support proper muscle function, energy metabolism, and cardiovascular health.*
† Based on USDA Database
* These statements have not been evaluated by the Food and Drug Administration. This product is not intended to diagnose, treat, cure, or prevent any disease.
Where To Buy SlowMag® Mg Muscle + Heart
Want to try SlowMag Mg Muscle + Heart? It's available in-store and online!
Click below to buy in-store (Walmart, Walgreens + Rite-Aid) OR online or at the following retailers: