Better Living uses affiliate links. If you make a purchase through them, we may receive a small commission (for which we are deeply grateful) at no cost to you.
The holiday season is here! Although it is a wonderful time for family and friends, giving and sharing, eating and making merry, this time of year can also be pretty stressful.  I'm sure you don't need to be reminded of the crowded malls, shopping traffic, lists of things to get done, decorations to put up, gifts to wrap…. Okay, I'll stop reminding you.   So, in times like these it's important to take little moments to relax.  Maybe take a few deep breaths, have a hot bath, get a massage or why not treat yourself to some deep fried tequila shots? Why not, indeed?  You've earned it!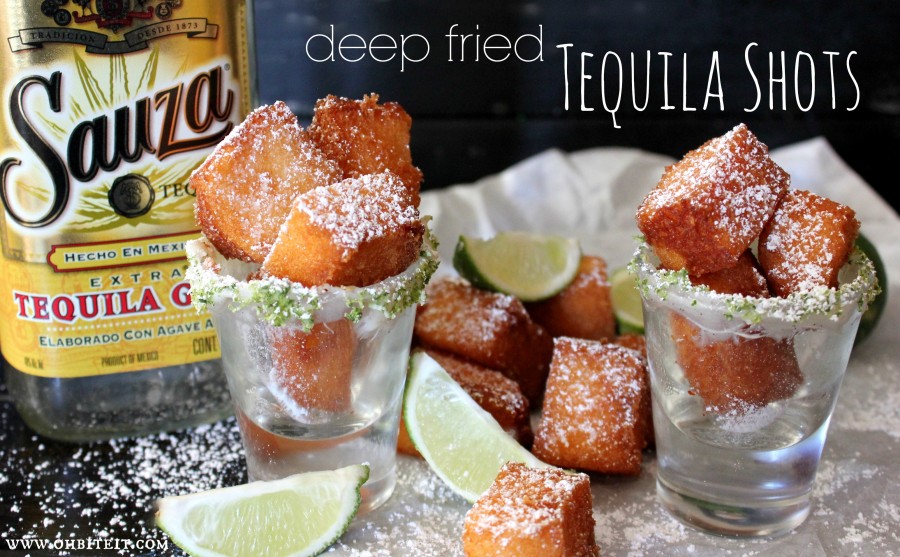 If you're thinking how is it even possible to fry tequila, I shall explain. These deep fried tequila shots (yes these are a thing now) are little pillows of fluffy pound or angel food cake soaked in tequila and deep fried to a golden brown.  To finish, simply sprinkle with a bit of powdered sugar and devour.  Anyone excited for Cinco de Mayo yet?
If you're feeling spunky because you just learned you can actually fry tequila (we're excited too!) try drizzling these deep fried tequila shots with this luscious Tequila Caramel Sauce  from the Urban Baker.   For the perfect dessert cocktail pairing, shake up some of these indulgent tequila, crème de cacao and chocolate infused Chocolate Cocktails (Coteles de Chocolate) from legendary chef Rick Bayless.
Go here to get the full recipe for Deep Fried Tequila Shots!