Better Living uses affiliate links. If you make a purchase through them, we may receive a small commission (for which we are deeply grateful) at no cost to you.
Did you know that June 18 is International Sushi Day? That's right! Put it on your calendar and celebrate by eating some delicious sushi.
So what exactly is sushi? The word sushi technically does not mean raw fish. It's true. In Japanese 'su' means vinegar and 'meshi' is the Japanese word for rice. So sushi specifically refers to rice that is cooked and seasoned with vinegar, sugar, and salt. But a more modern reference is to that same cooked and seasoned rice that is paired with a piece of raw fish. Sushi is a centuries-old culinary tradition that is as beautiful to look at as it is delicious to eat. It is truly edible art!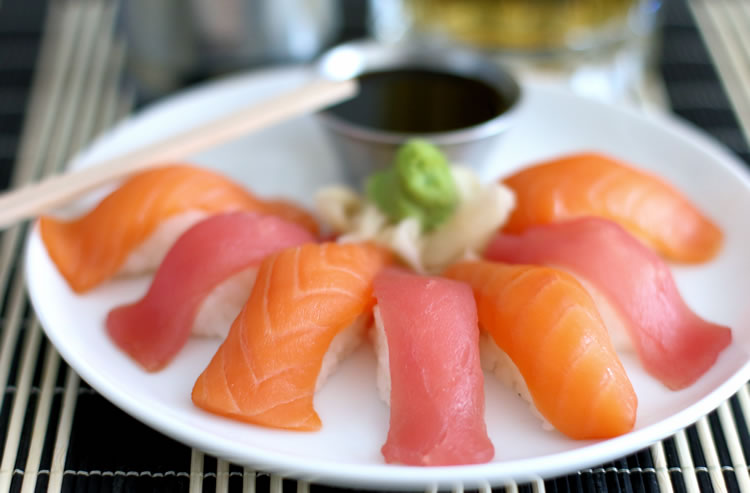 If you love sushi the way we love sushi, then International Sushi Day is the perfect excuse to head out to your favorite sushi serving restaurant and enjoy.  If you've never tried sushi and the idea of eating raw fish is a bit scary, there is no need to worry. Japanese or Asian restaurants serving sushi usually have plenty of sushi rolls on the menu that have ingredients that are fully cooked as well as vegetarian. Sushi rolls like the California Roll made with avocado, cucumber, and imitation crabmeat (surimi) or the Shrimp Tempura Roll (fried shrimp) are the perfect starter rolls for sushi newbies.  Don't know how to use chopsticks? That's okay! Sushi is traditionally meant to be eaten with your fingers.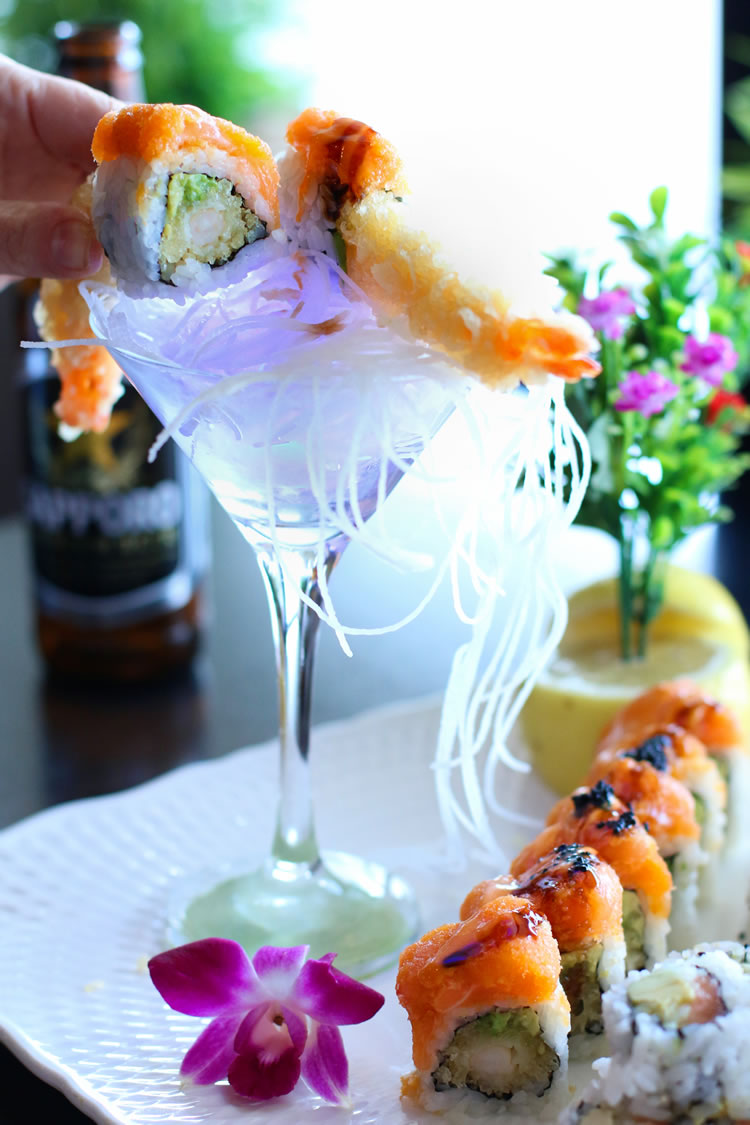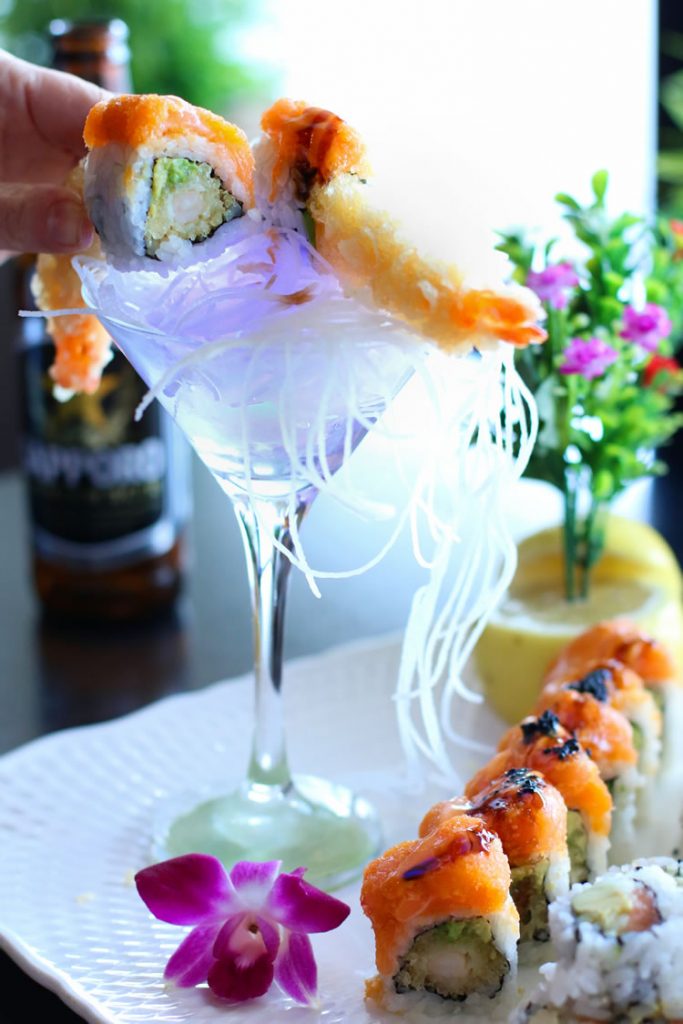 International Sushi Day is a day for celebration. And like with most celebrations it's always fun to celebrate with a beer. And why not? It's cold, it's refreshing and it tastes so darn good. Ok, now I want one.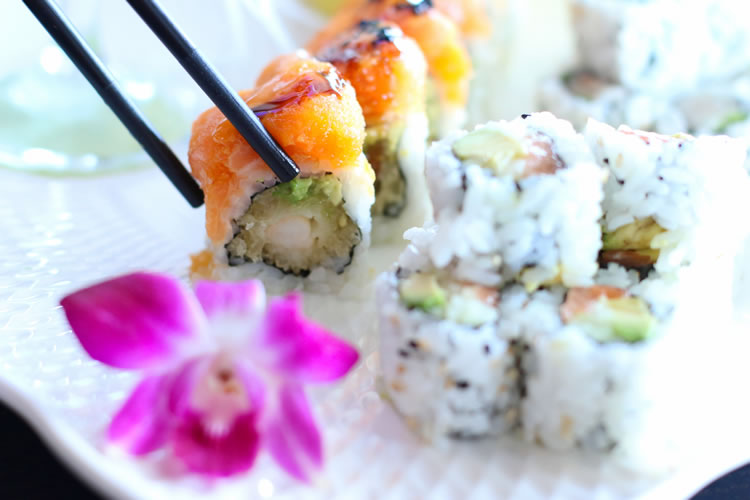 So which beer pairs well with sushi? Try Japan's oldest beer/America's #1 imported Asian beer… Sapporo! Not only does it not overwhelm sushi's delicate flavors but, Sapporo beer is light, crisp and absolutely refreshing.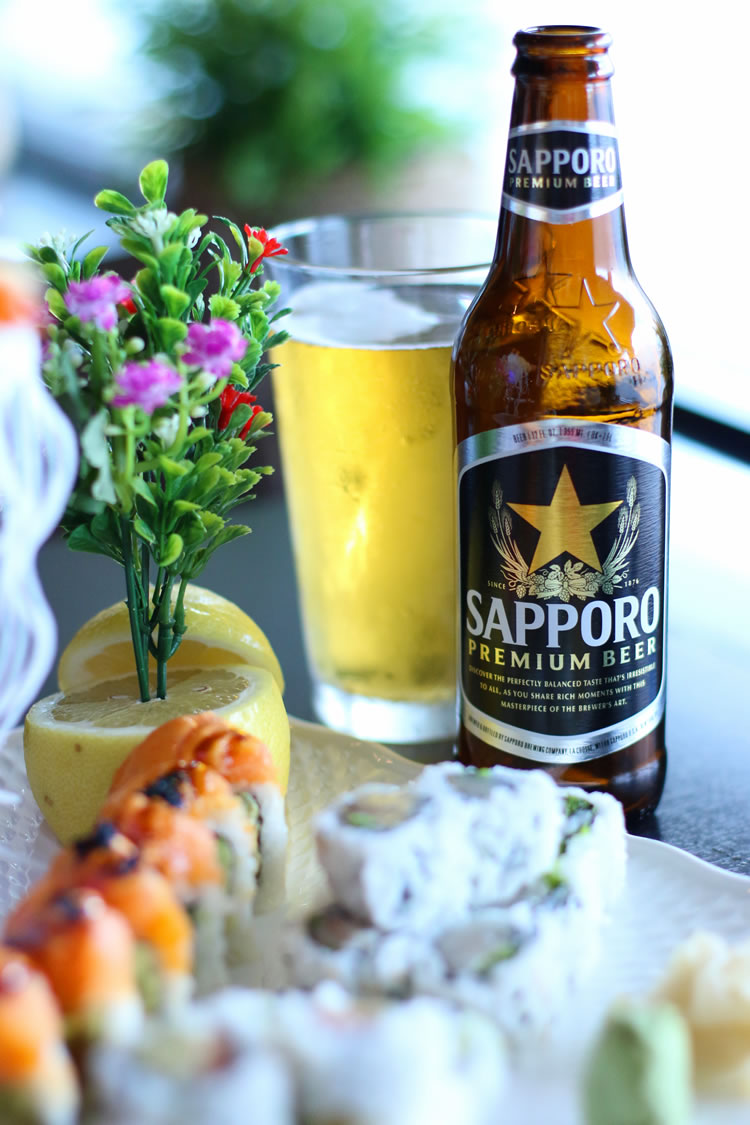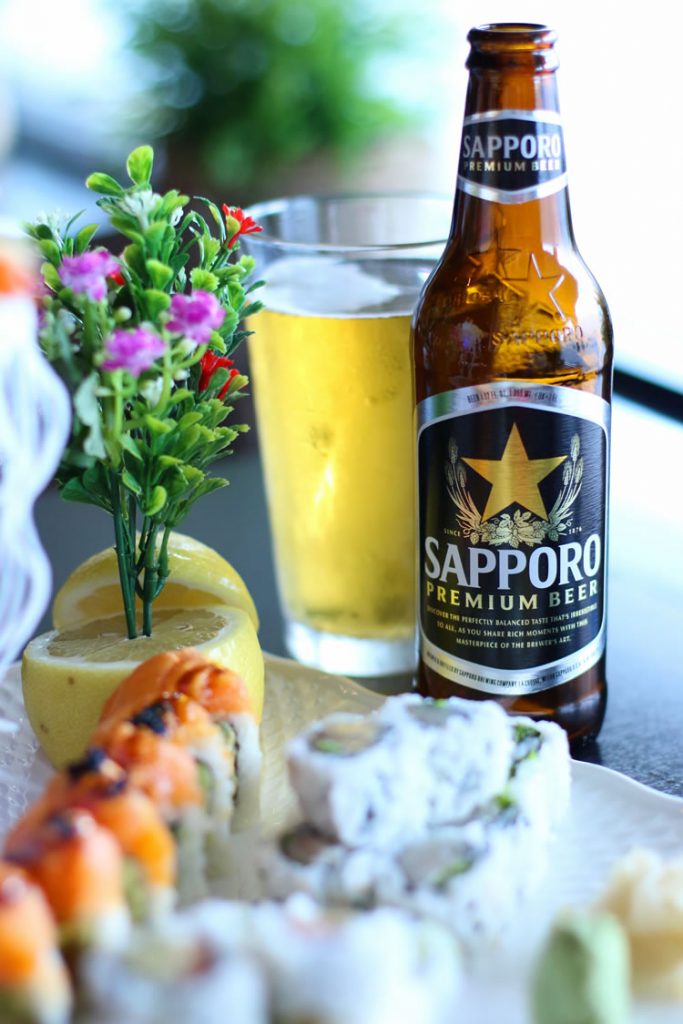 A pale golden beer with a hint of malty sweetness, Sapporo is perfect for those of us who enjoy beer but aren't in love with a super bitter brew. We headed out to a local Japanese restaurant to get a head start celebrating International Sushi Day. I just couldn't wait.  Let me tell you, sushi and an ice cold Sapporo is definitely the way to go.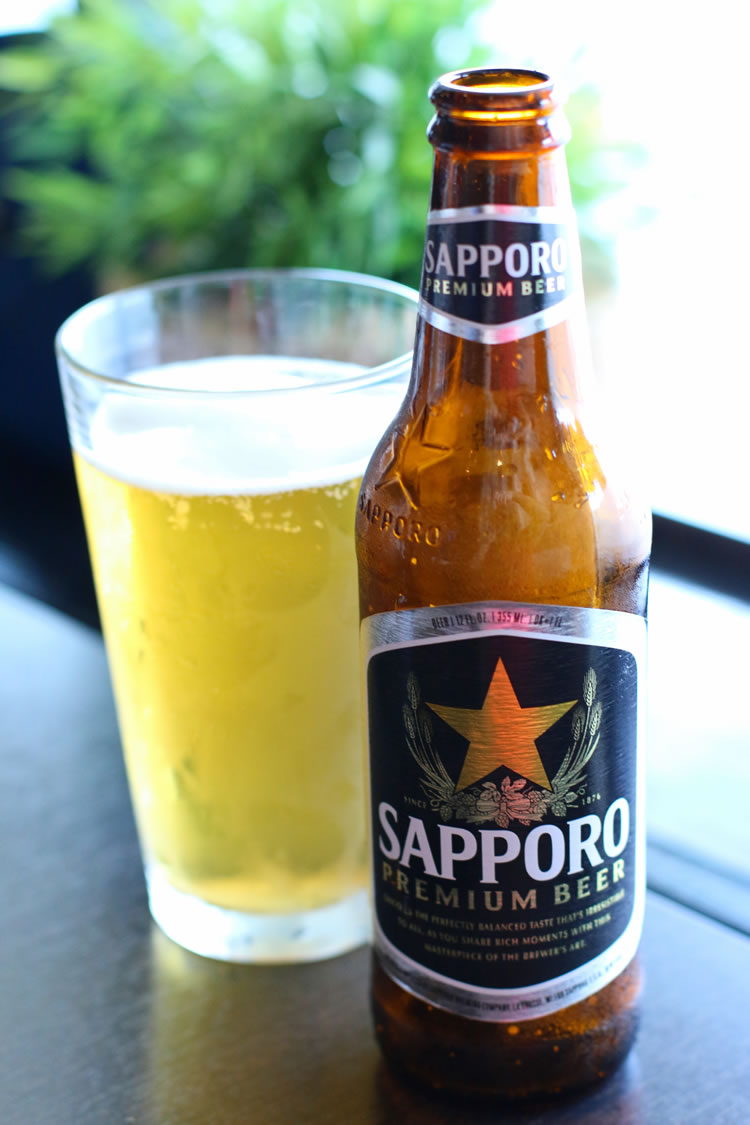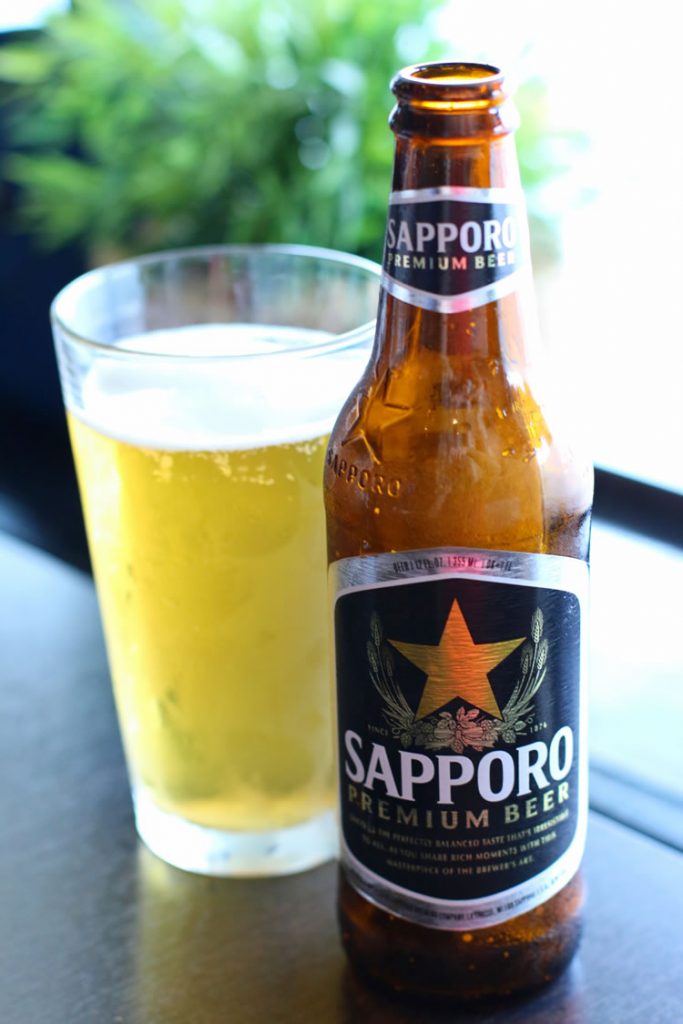 Sapporo Premium Beer is available in bottles and cans in restaurants and liquor stores across the nation. Just keep an eye out for the tall silver cans with the golden star, Sapporo's icon since 1877!
Kanpai! 乾杯! (Cheers! in Japanese)