Better Living uses affiliate links. If you make a purchase through them, we may receive a small commission (for which we are deeply grateful) at no cost to you.
This is a sponsored conversation written by me on behalf of Panasonic. The opinions and text are all mine.
I absolutely love home monitoring systems. Since we travel often, being able to check in on our house from the road provides some great peace of mind. However, with the home monitoring systems I've used in the past, the setup was usually more extensive than expected. Having to hang multiple cameras around the house also took a considerable amount of time and the software was often unreliable. The cameras aren't exactly inconspicuous either and can definitely make guests uncomfortable.
I recently tried the new HomeHawk™ FLOOR by Panasonic. It's a sleek looking floor lamp with a camera built in, and trust me, it's a real game changer.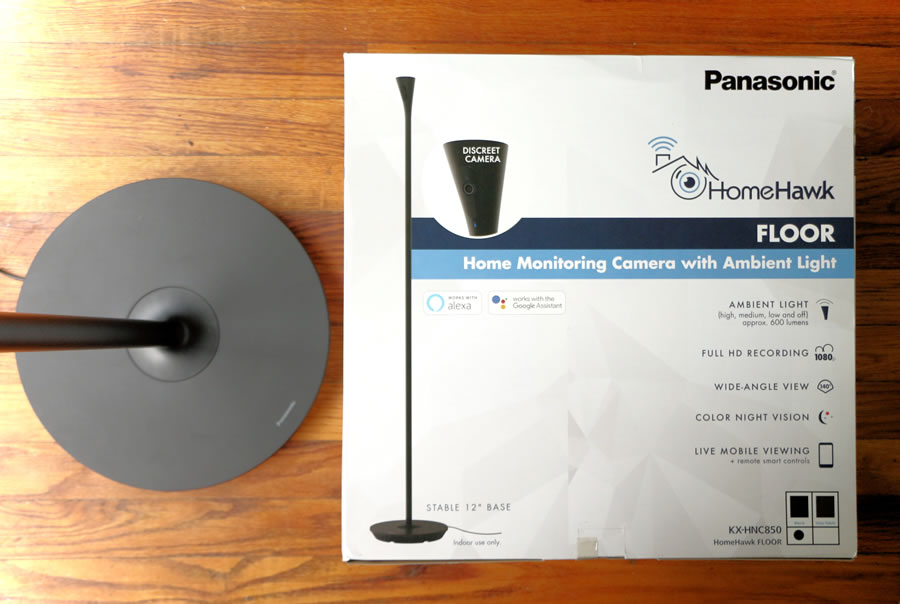 With the HomeHawk™ FLOOR by Panasonic, home monitoring has never been more beautiful, intelligent, secure, and easy. Since it's both a stylish lamp and monitoring camera, the HomeHawk™ FLOOR discreetly blends into my living room while keeping a reliable eye on my home, valuables, and loved ones. It's a wonderful product that provides an added layer of security to my home.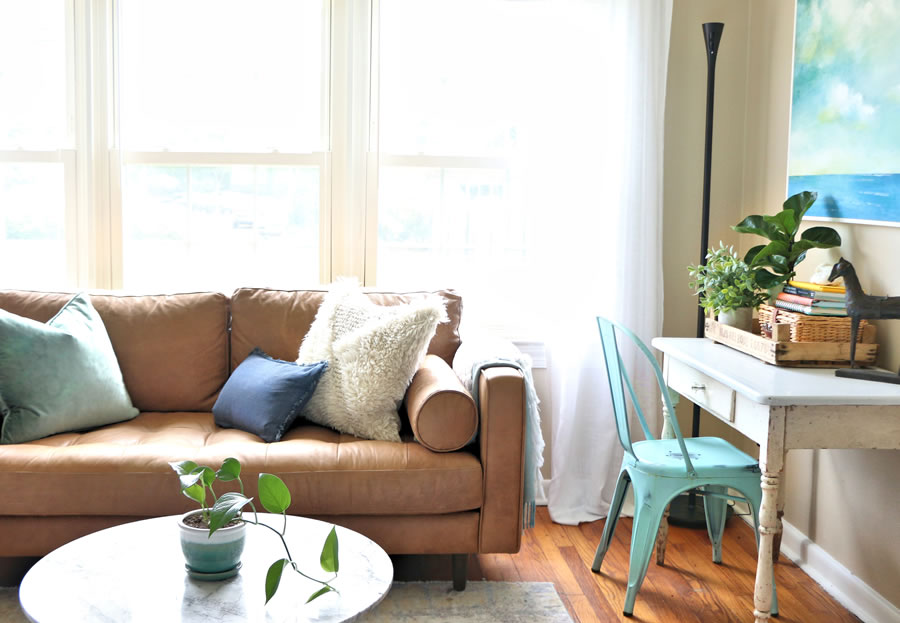 Setting up the HomeHawk™ FLOOR was incredibly fast and easy with no tools required. Putting it together took less than 10 minutes and getting it online and monitoring was maybe another 5. After it's assembled you just download Panasonic's HomeHawk™ app and follow the automated prompts. It was quite impressive how quickly the app found the HomeHawk™, connected to my WiFi and began monitoring. I honestly didn't expect it to be so hassle-free! It's important to note that there are NO ADDITIONAL FEES when using HomeHawk™. It uses your current WiFi connection, Bluetooth, and personal device to monitor. You can easily add multiple cameras for different rooms too.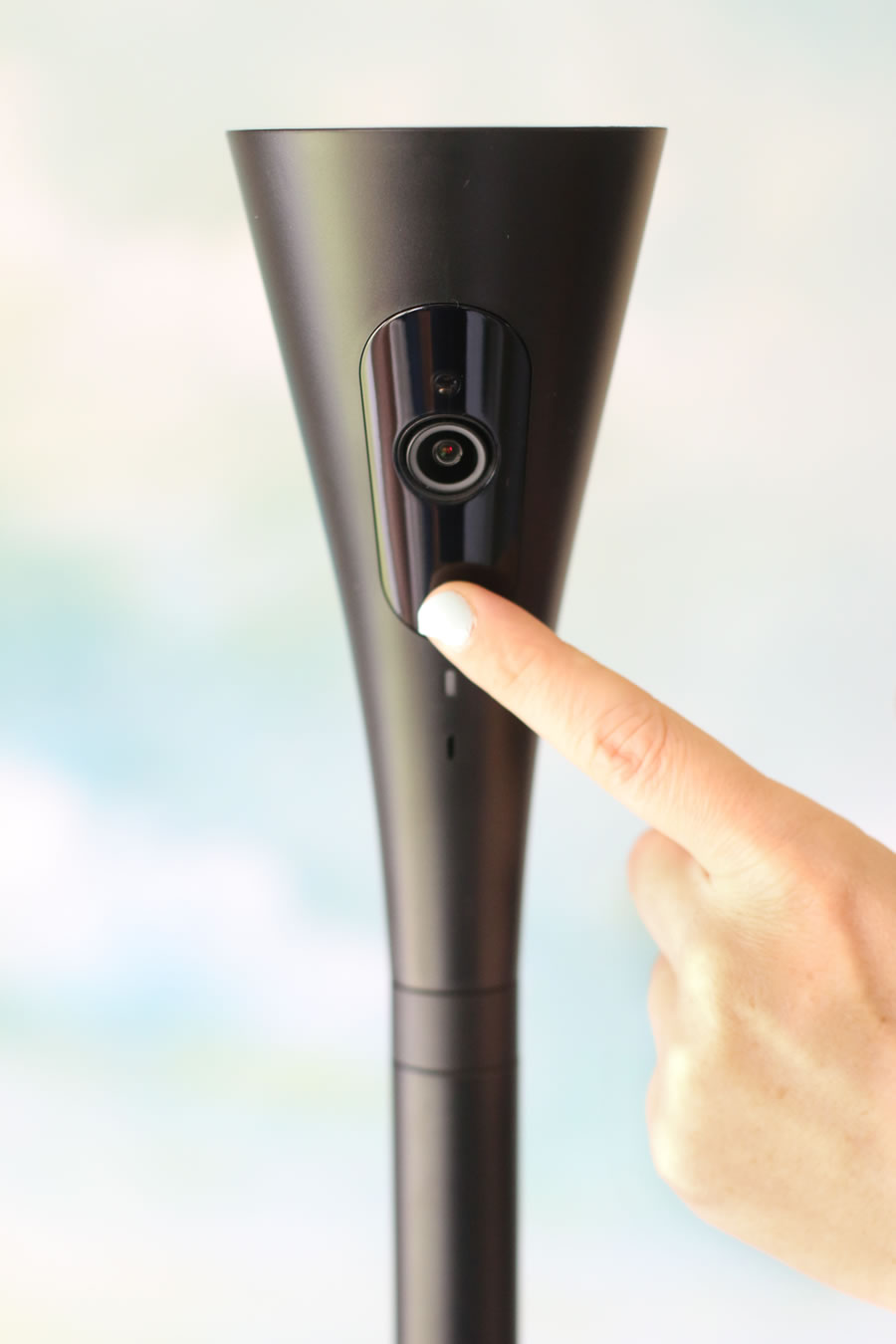 The camera broadcasts in 1080P Full HD quality with color night vision and has a super wide 140-degree view. When you want privacy, the app offers Privacy Mode that quickly shuts the camera and microphone off and stops broadcasting.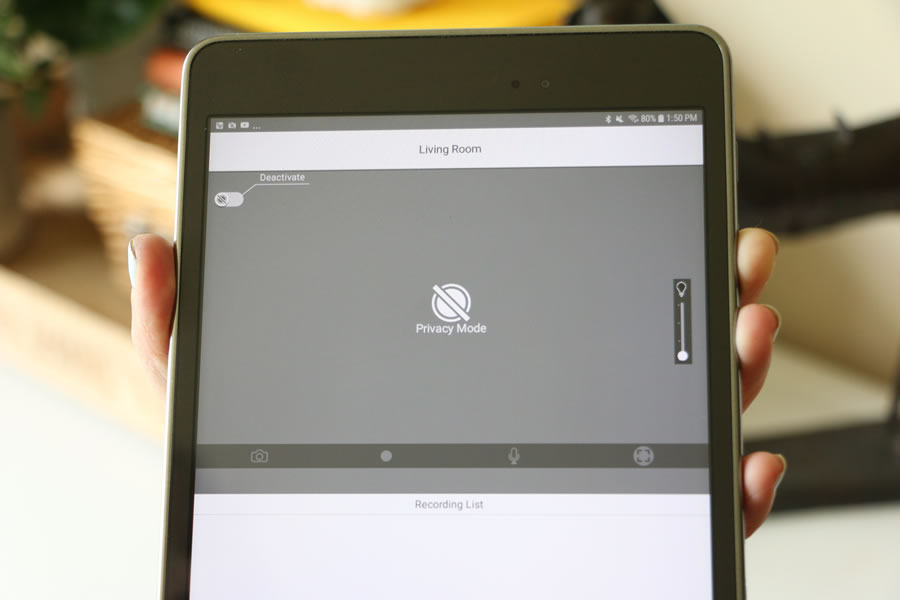 One of my favorite features of the HomeHawk™ FLOOR is that you can turn on the lamp from the app while you're away. If we're out longer than expected during the day, I can just launch the app, turn on the lamp, and not have to come home to a dark house. How cool is that?!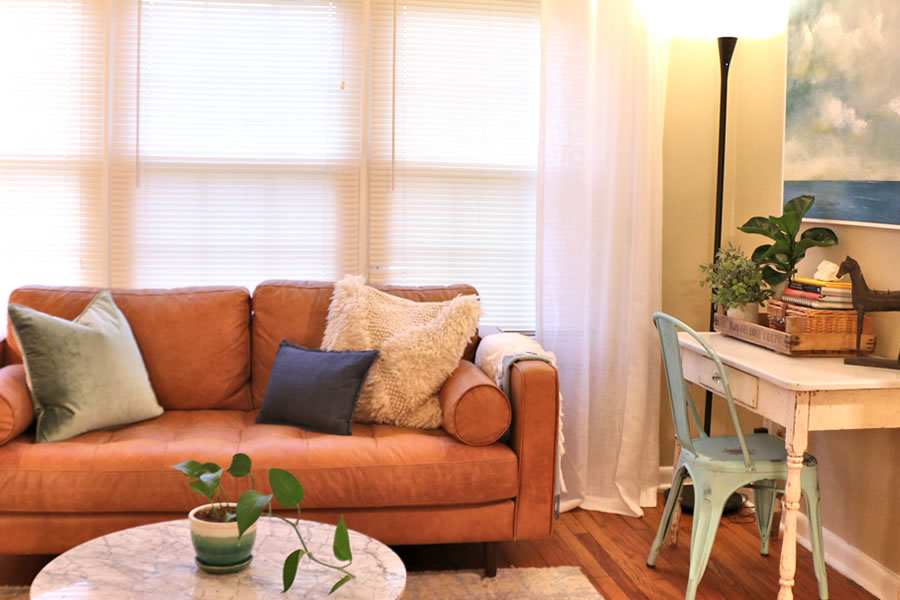 Here's the complete list of HomeHawk™ FLOOR product features
◊ Discreet design blends in with your home's interior
◊ Responsive, motion-activated ambient light
◊ 140-degree (diagonal) wide view at eye level
◊ 1080p Full HD Quality
◊ Color night vision
◊ Two-second pre-recording before an incident occurs
◊ Two-way audio, built-in speaker and microphone for two-way talk
◊ Customizable installation with three heights
◊ No installation tools required for flexible placement throughout your home
◊ Two unique styles (satin black / gray fabric) to match your home's existing décor
◊ Smart control with geofencing
◊ Backup battery power (8 AA batteries, sold separately)
◊ Customizable activity zones (select areas in your camera's view to receive motion alerts)
◊ Rapid playback to quickly review recorded videos
◊ Footage accessible through HomeHawk app
◊ Compatible with Amazon Alexa/Google Assistant
The HomeHawk™ FLOOR is offered in a black satin finish for $249.95 and gray fabric for $279.95. There's also a cool little SHELF version for $129.95.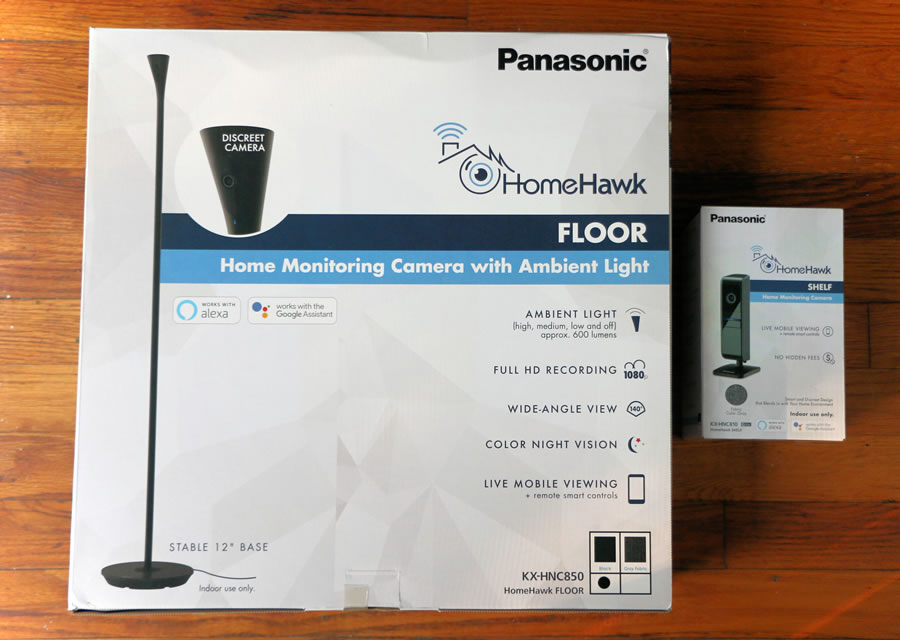 Are you ready to try HomeHawk™ FLOOR for yourself? You can purchase HomeHawk™ products on Amazon right now at http://bit.ly/HHfloor06 . Use coupon code 10PANASONIC for 10% off!