Better Living uses affiliate links. If you make a purchase through them, we may receive a small commission (for which we are deeply grateful) at no cost to you.
*We partnered with Great Lakes Gelatin Co. to bring you this post. All the information and opinions presented here are our own.
Available now on just about every coffee house menu since the late '90s, Chai has caught on here in the U.S. Chai, the Hindi word for 'tea', originated in India and is a massively popular drink throughout the country. Black tea brewed with a blend of warm beautiful spices like cinnamon, cardamom, clove, ginger, black pepper steeped and milk is added, resulting in a warm, creamy, and spicy hot beverage that is utterly addicting. Chai's delicious blend of flavors continues to be infused into everyday products. And as a chai lover, I am game to try them all. But as an advocate for all things healthy, the product I'm most excited about right now is the new Chai flavored collagen hydrolysate from Great Lakes Gelatin Co. This super absorbable form of collagen can offer all the benefits of collagen with the delicious flavor of chai. 
Keep scrolling for our Chai + Vanilla Smoothie Recipe!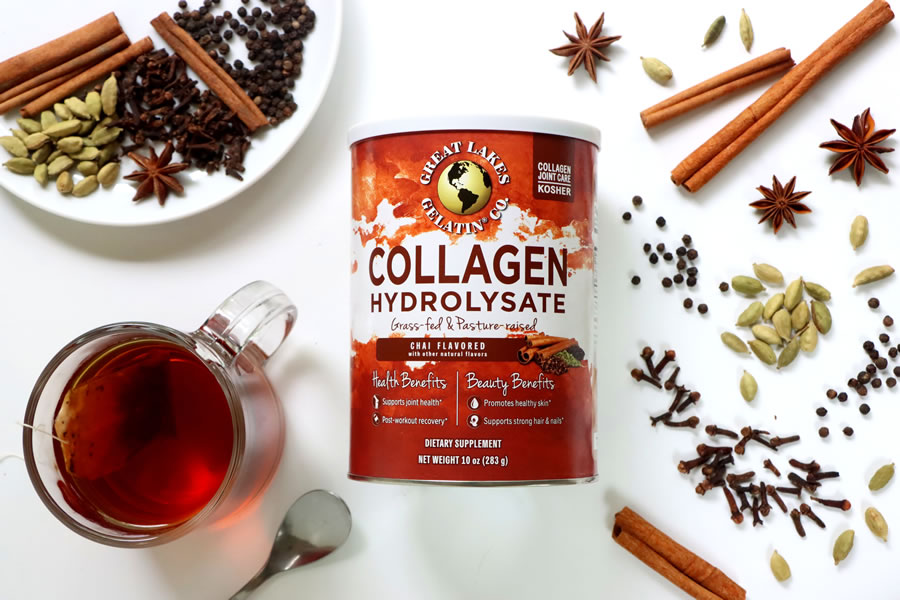 What's the Big Deal About Collagen?
It seems like collagen just exploded onto the health and beauty scenes a few years ago when everyone from celebrities and beauty gurus to fitness pros and health influencers suddenly started swearing by its benefits. And the benefits,  not just hype; most are fully supported by science. 
A super important and naturally occurring protein, collagen is found in just about every tissue in our body, including our hair, nails muscles, bones, tendons, ligaments, and joints. Collagen acts as a "glue" holding our bodies together. It's a major supportive structure in the skin, giving it strength, elasticity, and that youthful bounce. Somewhere in our mid to late '20s, our cells become less effective at producing and maintaining collagen, eventually leading to dry skin, wrinkles, stiff joints, and longer recovery time from workouts as we age. 
The internet is flooded with glowing reviews promoting collagen supplementation as a way to fight the hands of time, claiming everything from a reduction in wrinkles and more youthful appearance, to better hair nail and bone health. The logic with taking collagen is to help your body replace what it can't keep up with making, maintaining, and repairing on its own. Give your body the building blocks and let your cells do the rest. And research is showing that taking collagen is truly beneficial and the reviews aren't just hype.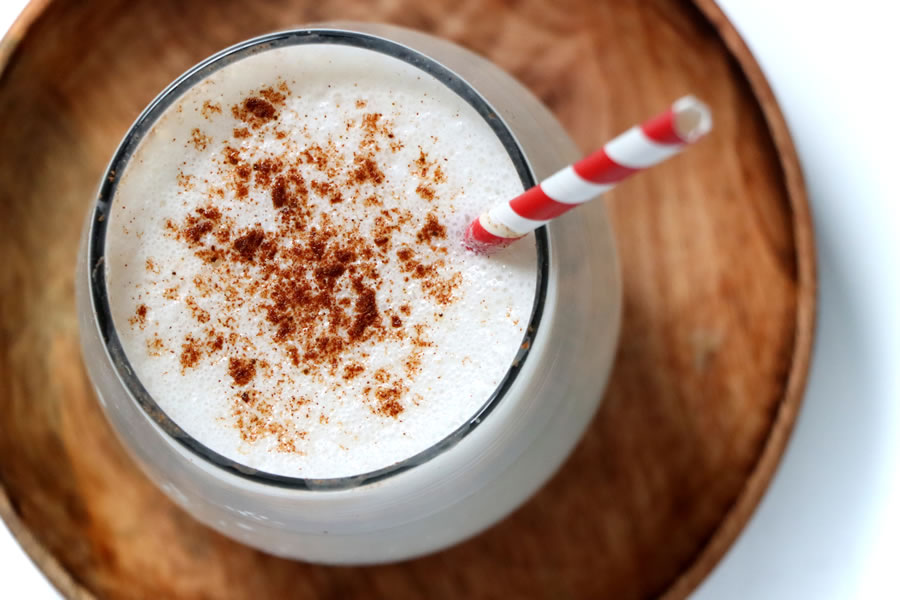 What's The Best Form of Collagen?
While the popularity surrounding collagen seems very recent, our ancestors knew its nutritional importance and regularly consumed collagen-rich foods like bone broth. I love bone broth, but as healthy as it is, the collagen found in bone broths are composed of larger protein molecules that aren't as easily absorbed by our body. Collagen Hydrolysate like the one from Great Lakes Gelatin Co. is a broken-down form of collagen that is a more easily digested body-friendly form. It's especially rich in the amino acids glycine, proline, and hydroxyproline which can support the building and repair of connective tissue and cell function. It also provides cells with the nutritional building blocks necessary for exercise recovery and repair, supporting joint health and bone density. (1)
Collagen has many benefits including supporting and promoting healthy smooth and hydrated skin, strong nails and shiny hair. (2, 3, 4)
Healthy Fact:  Many animal-based foods contain collagen, including gelatin and bone broth. But the most effectively absorbed form is hydrolyzed collagen.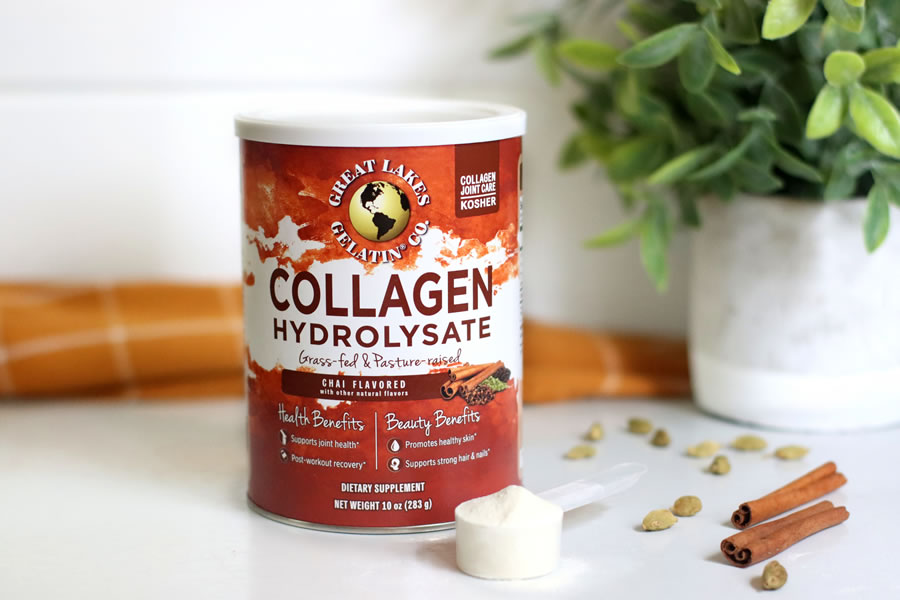 What Does It Taste Like?
I was really surprised by how lovely the Chai flavored GLG Collagen Hydrolysate tastes. Its pure balanced flavor with cardamom, cinnamon, and clove shine through wonderfully. Plus it's lightly sweetened with a blend of stevia and monk fruit. One serving has only 22 calories, with less than 1 carb, 11g of protein, and 12g of Collagen Hydrolysate. It's yummy in just a glass of cold water, but I really enjoy it in a cup of hot tea or our Chai Vanilla Collagen Smoothie recipe below. If you like a little boost of flavor in your water, adding some GLG Collagen to your H2O will keep you sipping throughout the day. They also have other yummy flavors like vanilla, mixed berry, chocolate, and apple cucumber.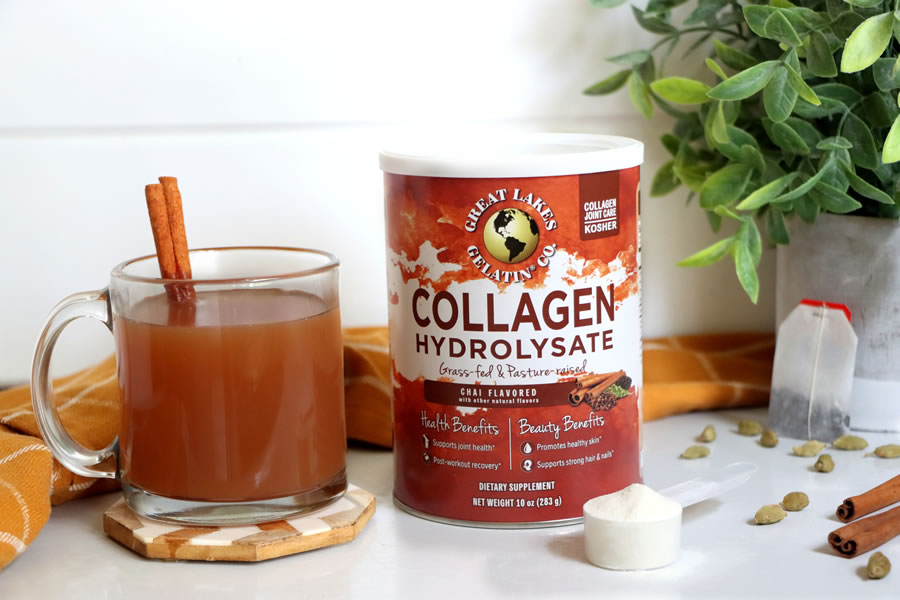 How To Use This Collagen Hydrolysate
Two heaping tablespoons or about 10-20g of collagen twice per day is generally recommended. Great Lakes Gelatin (GLG) Collagen Hydrolysate easily dissolves in any liquid hot or cold. I experienced no clumping whatsoever, which can be an issue with other products I've used in the past. You can also add it to water (hot or cold), coffee, tea, or your daily smoothie. A great addition to your pre and post-workout recovery shake or smoothie, Great Lakes Gelatin (GLG) Collagen Hydrolysate can even be incorporated into your favorite recipes like oatmeal bowls, muffins, pancakes, cookies, homemade energy bars, or stirred into chocolates for a boost of collagen protein throughout the day.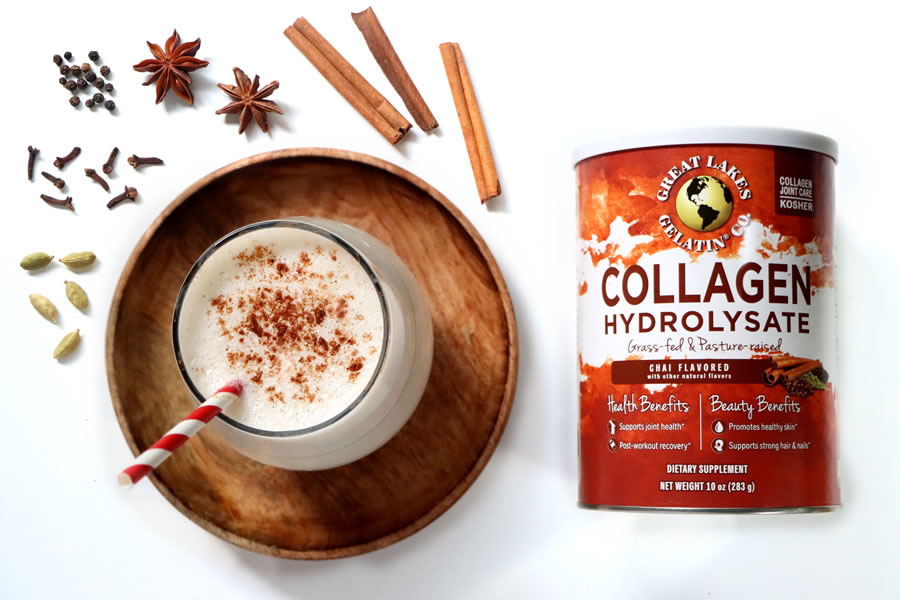 Why We Love Great Lakes Co.
There are tons of collagen supplements on the market today, but Great Lakes Gelatin Co. pioneered the 'original' Collagen Hydrolysate. In business since 1922, their collagen is derived from grass-fed and pasture-raised bovine bones and is the highest quality and most affordable on the market. All their products are Kosher, Paleo-friendly and KETO certified. And if you love chai, be sure to try their new Chai Flavored Collagen Hydrolysate.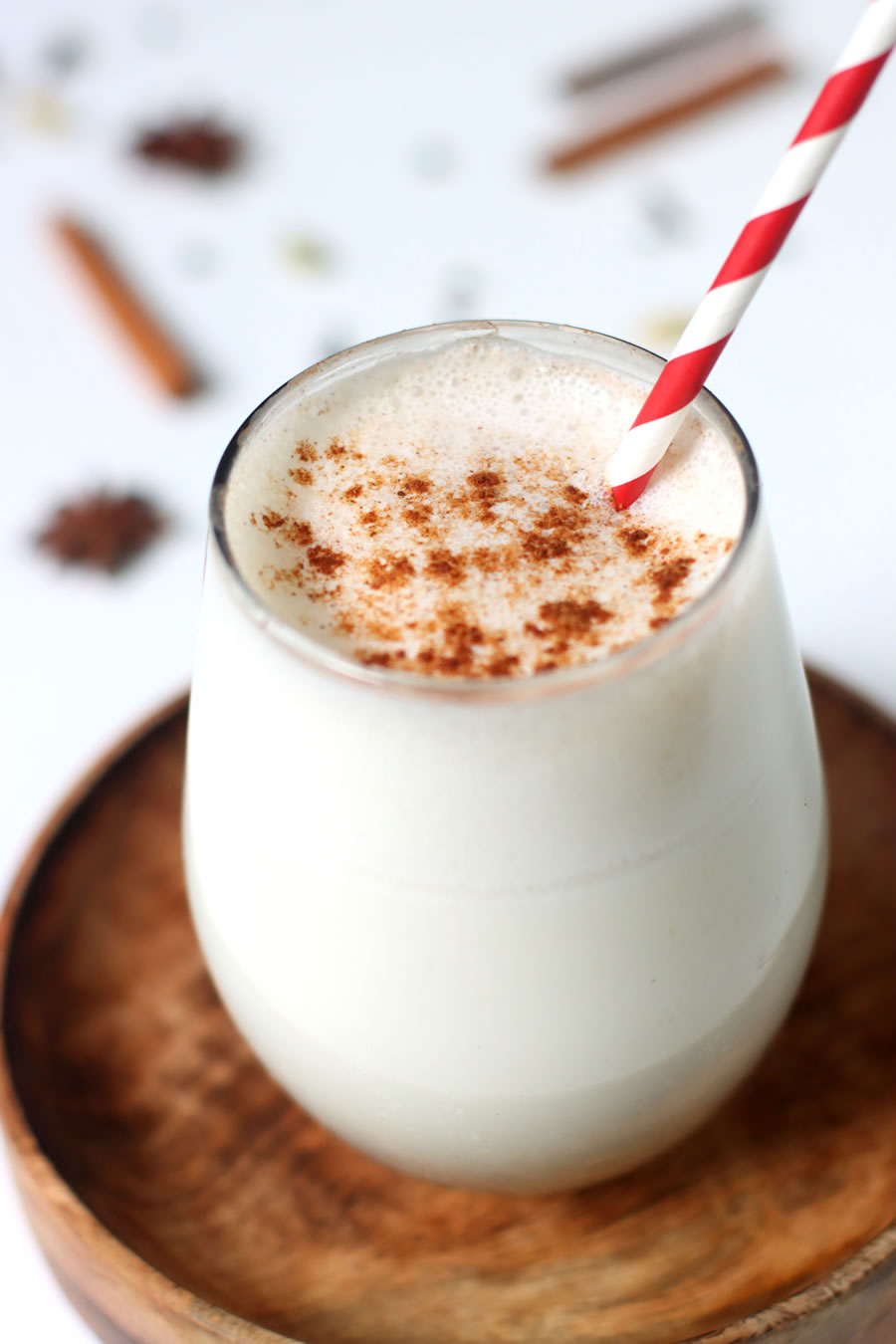 Get the Chai + Vanilla Collagen Smoothie recipe below!
Here's an easy, delicious, and healthy smoothie recipe using the new Chai Flavored Collagen Hydrolysate and their Vanilla Flavored Collagen Hydrolysate as well!
GET THE RECIPE!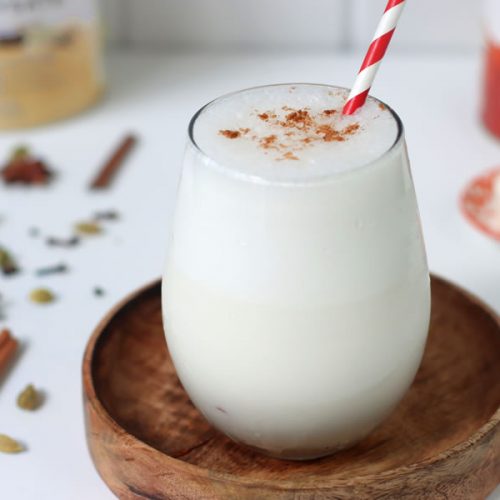 Chai + Vanilla Collagen Smoothie
For a boost of health benefits including a more youthful complexion, stonger hair and nails and better exercise recovery, try this easy and delicious smoothie made with Great Lakes Collagen Hydrolysate. It's perfect for a post or pre-workout smoothie or healthy midday snack!
Ingredients
1/2

cup

unsweetened milk of choice

1/2

cup

plain Greek yogurt

1

scoop

Great Lakes Gelatin Co. Chai Collagen Hydrolysate

1

tablespoon

almond or cashew butter (optional)

1

handful of ice

1

dash

cinnamon
DIRECTIONS
Add all the ingredients to a blender and mix until thoroghly blended. Pour into a glass and sprinkle with cinnamon on top. Enjoy!

Recipe Note: For an extra boost of energy, try adding a shot of espresso, or replace the milk with black tea or coffee.
Visit greatlakesgelatin.com to learn more about the benefits of collagen hydrolysate and to try their new Chai Flavored Collagen Hydrolysate!