Better Living uses affiliate links. If you make a purchase through them, we may receive a small commission (for which we are deeply grateful) at no cost to you.
This is a sponsored post written by me on behalf of COLEMAN NATURAL FOODS® for IZEA. All opinions are 100% mine.
It's hard to believe that it's almost fall. I know, it's crazy. That means kids are heading back to school, routines will be changing from summer to fall, and schedules are about to get hectic for some of you. While we all have those busy times in our lives it's important to try and eat cleaner and healthier no matter what we have going on. It's times like these that we need food that is convenient. But that doesn't mean it can't be healthier even if we are short on time.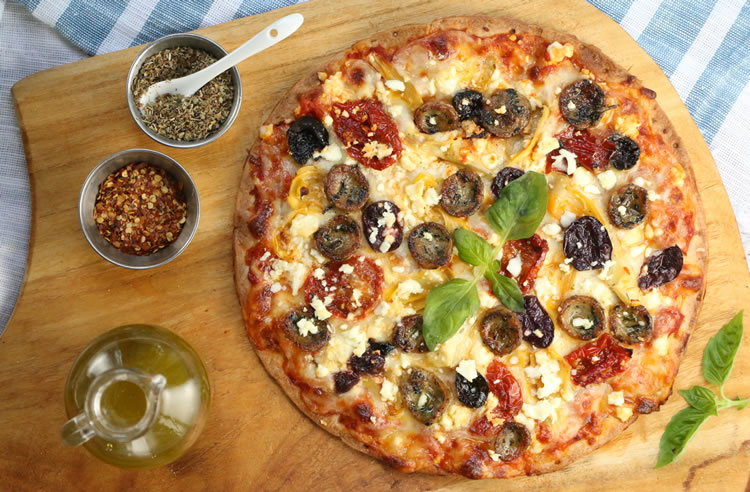 COLEMAN NATURAL FOODS® is an amazing brand to look out for. They offer a complete line of organic meats like chicken sausages, chicken hot dogs, breaded chicken breast nuggets, tenders, and strips, chicken meatballs, and fresh chicken. They also offer premium meats like uncured bacon, pork sausages, fresh pork, beef and turkey burgers and more. Great stuff to stock up your freezer with. COLEMAN ORGANIC® chicken products are:
Free of antibiotics, hormones and added steroids.*
Fed an ALL vegetarian diet.
Non-GMO.‡
(*Federal regulations prohibit the use of hormones or steroids in pork and poultry. ‡The USDA organic regulations do not permit the use of GMOs). 
And if you like to feel good about what you're buying, COLEMAN NATURAL FOODS® believes in raising animals the right way. If they think something isn't right for the animals they care for or the families they serve, they say "NO" and always will. It's the principle they've stood by for over 125 years.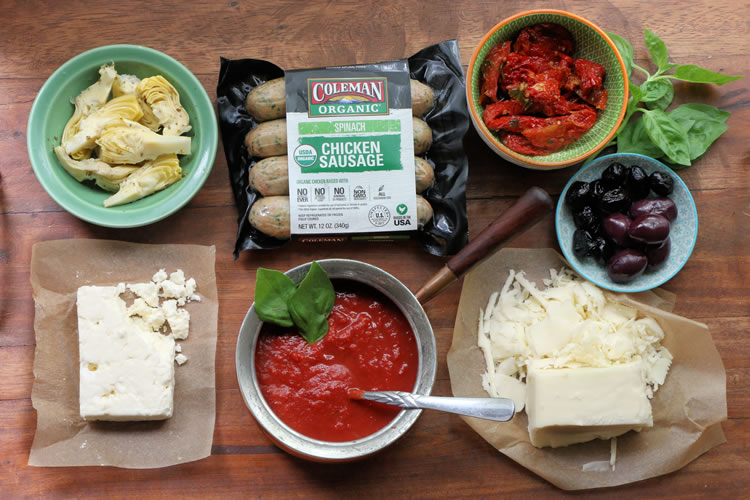 For a quick and easy recipe for a busy weekday night try this cleaner pizza recipe for Meditteranean Style Pizza with COLEMAN ORGANIC® Spinach Chicken Sausage, marinated artichoke hearts, Greek-style olives, sundried-tomatoes, feta and a cauliflower pizza crust.
COLEMAN ORGANIC® Spinach Chicken Sausages are pre-cooked which means all I needed to do was slice them and then brown them quickly in the pan before topping them onto the pizza. Great to have on hand for nights when you're busy. And they're so tasty! You get that same satisfying bite you would get from traditional sausage but with way less fat and 15 grams of protein per serving. And they're filled with spinach, so again… more veggies!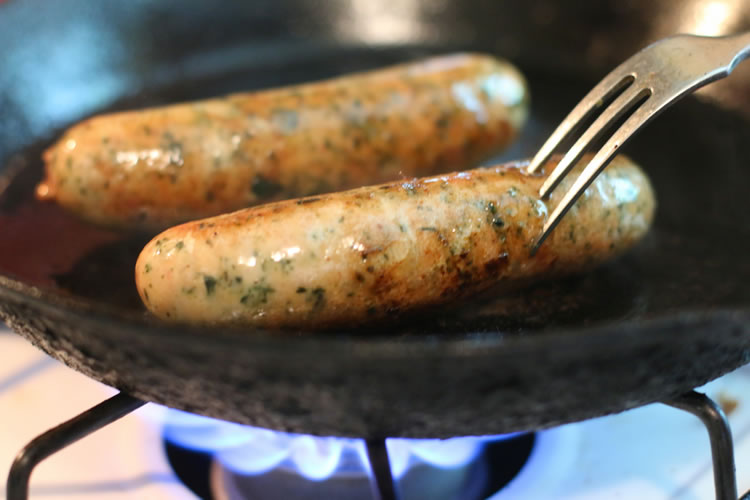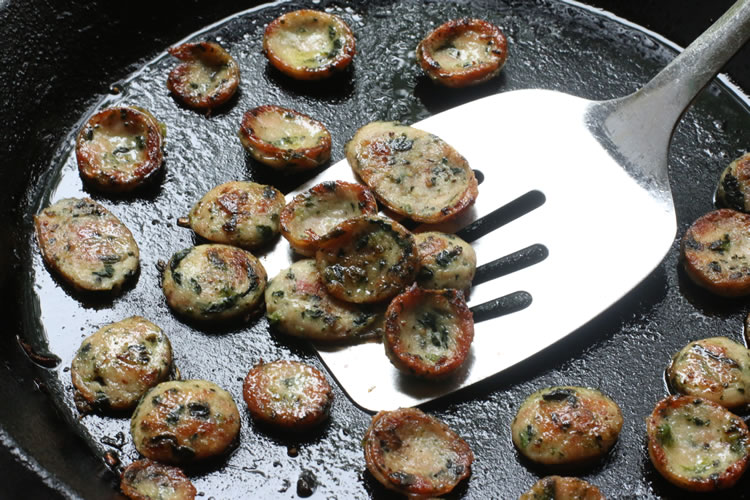 To keep this recipe quick, I chose to use a prepared cauliflower pizza crust that I bought in the frozen pizza section of my local grocery store. You shouldn't have trouble finding one since they seem to be more popular than ever.  Not only is it delicious and healthier (check the label) than a wheat-based crust, but it's a great way to sneak in an extra serving of veggies if you're feeding any little or big family members that are picky.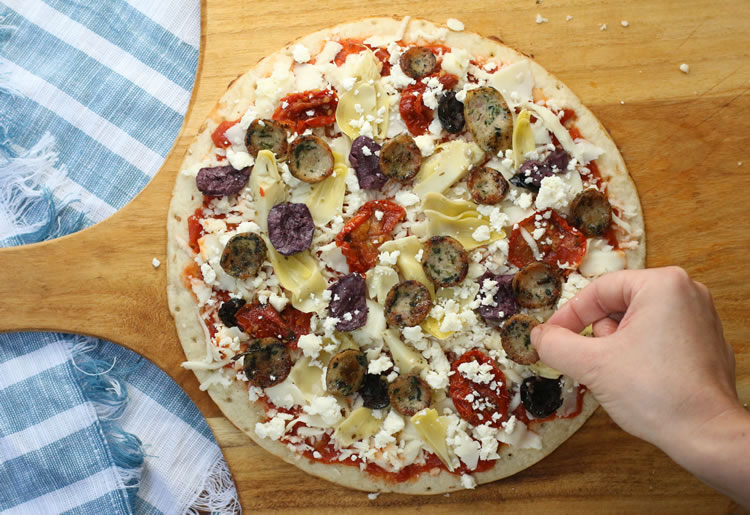 Serve your pizza with a tossed garden salad and you have yourself a quick yummy meal. As for the sauce? Use your favorite prepared sauce or if you have your own amazing secret family pizza sauce then please use that one instead.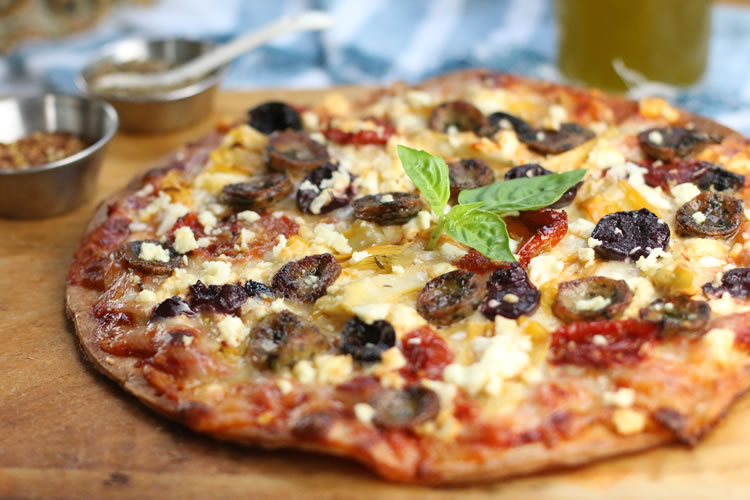 Get the recipe!
Mediterranean Style Pizza With COLEMAN ORGANIC® Spinach Chicken Sausage (Cauliflower Crust)
This is a quick and delicious pizza recipe for a busy night! Using a prepared cauliflower crust and sauce this pizza is topped with Mediterranean inspired ingredients like artichokes, Greek olives, sundried tomatoes, and feta. For a meaty bite, we add COLEMAN ORGANIC® Spinach Chicken Sausage.
Ingredients
PIZZA INGREDIENTS
1

 

prepared cauliflower pizza crust (or crust of choice)

1/3

 

cup

 

pizza sauce, prepared or your favorite recipe

1 1/2

 

cups

 

mozzarella cheese, shredded
PIZZA TOPPINGS
1

 

link

 

COLEMAN ORGANIC® Spinach Chicken Sausage, sliced and browned

1

 

tbsp

 

olive oil

1/4

 

cup

 

feta cheese

1/4

 

cup

 

marinated artichoke hearts, thinly sliced

1/4

 

cup

 

Greek-style olives, pitted and sliced

1/4

 

cup

 

sundried tomatoes
Instructions
DIRECTIONS
Preheat oven to 425 degrees (or follow according to your crust's instructions).

Heat a heavy bottomed pan or skillet on medium-high. Add the olive oil and brown chicken spinach sausage slices. About 2-3 minutes per side. Remove from heat.

Top prepared cauliflower pizza crust evenly with pizza sauce. Then evenly cover with mozzarella cheese. Continue topping the pizza with artichokes, Greek-style olives, sundried tomatoes and then COLEMAN ORGANIC® Spinach Chicken Sausage. Finish with a sprinkle of the feta cheese.

Bake your pizza according to the crust's instructions or until the cheese is bubbly and the crust looks golden brown. About 10-12 minutes. Remove from the oven and let stand for 2 minutes to cool down.

Slice the pizza in 4, 6 or 8 slices. Your choice. Serve and enjoy!
Follow –> COLEMAN NATURAL FOODS® on Facebook, Instagram and Pinterest for more great recipes, coupons and promotions for COLEMAN NATURAL FOODS® !!! #RealTalkColeman
Click–>  COLEMAN ORGANIC® products at these fine retailers –> where to buy COLEMAN NATURAL FOODS®