Better Living uses affiliate links. If you make a purchase through them, we may receive a small commission (for which we are deeply grateful) at no cost to you.
Deck the bells with boughs of holly, fa-la-la-la la la la laaaa! 'Tis the season to be jolly,  fa-la-la-la la la la laaaa!
Of all the things going on at the moment, the holidays are the perfect time to don your gay apparel and enjoy as much of the holiday season as you can. It's true that we may not be able to have large family gatherings right now, but that doesn't mean you cannot get your home holiday ready – meaning decorating your home with boughs of holly and other decorations.
Since money may be tight due to the current circumstances the country is enduring, you're probably a little reluctant to buy new holiday decor. That's totally understandable! Don't worry, we've got you covered! Here are a few ideas that will get your home ready for the holidays without breaking the bank.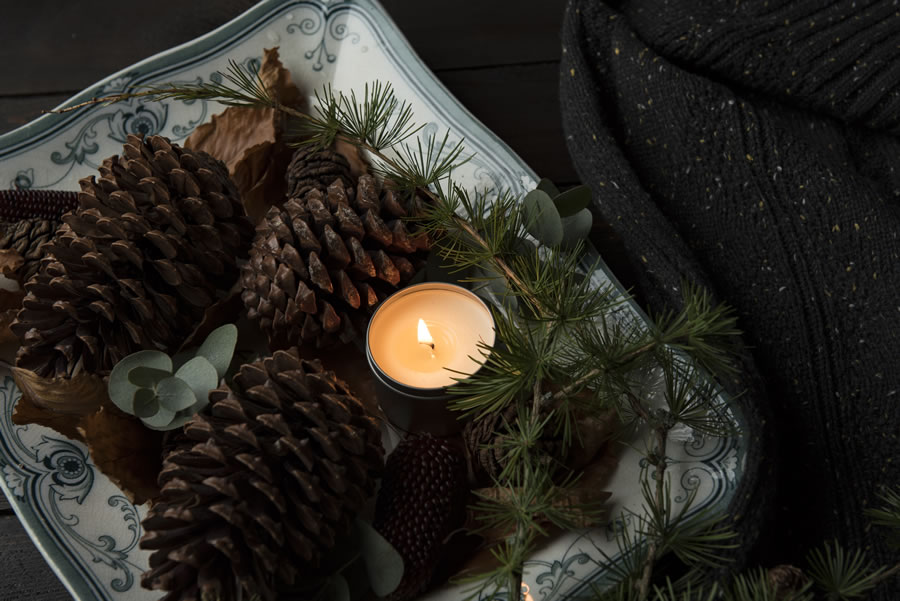 Tidy the yard and use natural (or cheap) decorations
As crazy as this may sound, cleaning up your yard is both part of winterizing your home, but it also makes your yard look a little more inviting. Think about it, when there are dead plants in the flower beds, fallen limbs and lots of leaves on the ground, it doesn't necessarily scream holiday cheer, does it? If anything, a messy yard evokes a feeling of despair and sadness. 
As a homeowner, you should want to make your yard look amazing; well, as good as you can if you live in a colder climate that's prone to lots of inhospitable weather! Ideally, you wouldn't wait until right before the holidays to clean up, but life has a funny way of getting in the way.
After cleaning your yard, now you can finally decorate. Dollar stores are a great place to find cheap decorations that you can put outside. Or, if you're lucky enough to have access to nature (which 3% of real estate agents in Homelight's Q3 2020 survey reported), you can find evergreen branches, pine cones, and maybe even holly branches and/or berries to use. You can use these items to decorate your mailbox, your doors, and railings. 
Note: if these items aren't available, you can go to your local tree farm and ask for clippings they may have. Keep in mind, they may charge a small fee.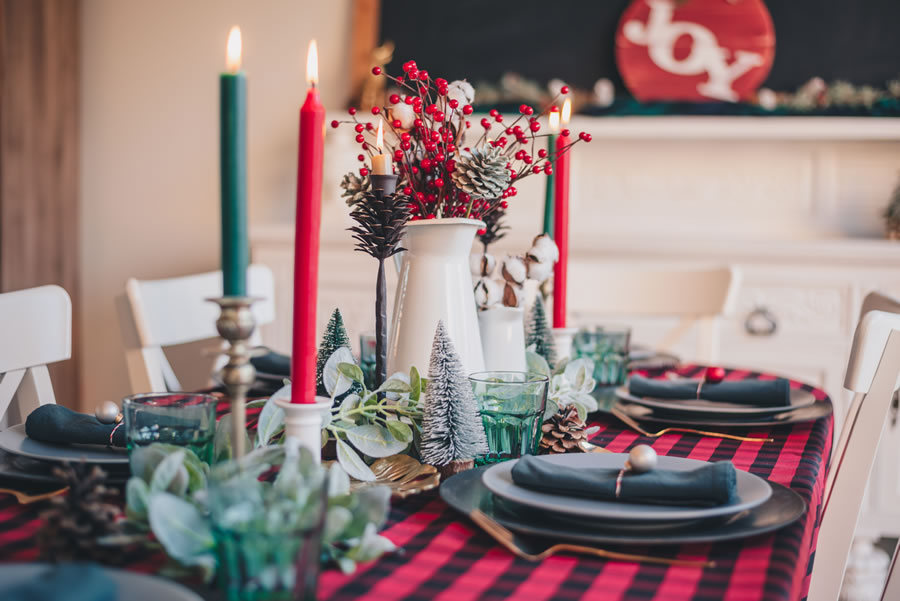 Upcycle old or second-hand decorations
If you're like us, you start salivating when you browse Christmas decorations in your local big box store. Who doesn't love new and shiny decorations or the latest pop culture ornaments? Well, these decorations can be pretty costly and when money's tight, you need to be thrifty!
What we mean is you might want to give your existing (or second-hand) decorations a face lift. Maybe your aunt gave you a slew of generic ornaments that you aren't necessarily fond of. Take some spray paint and give them a good coating in your favorite color. You can experiment with different finishes (we love a good glitter spray paint!), designs or try your hand at pour painting and so on. 
You can also enlist your kids to make their own decorations. The possibilities are endless! Plus, you may even start a new tradition!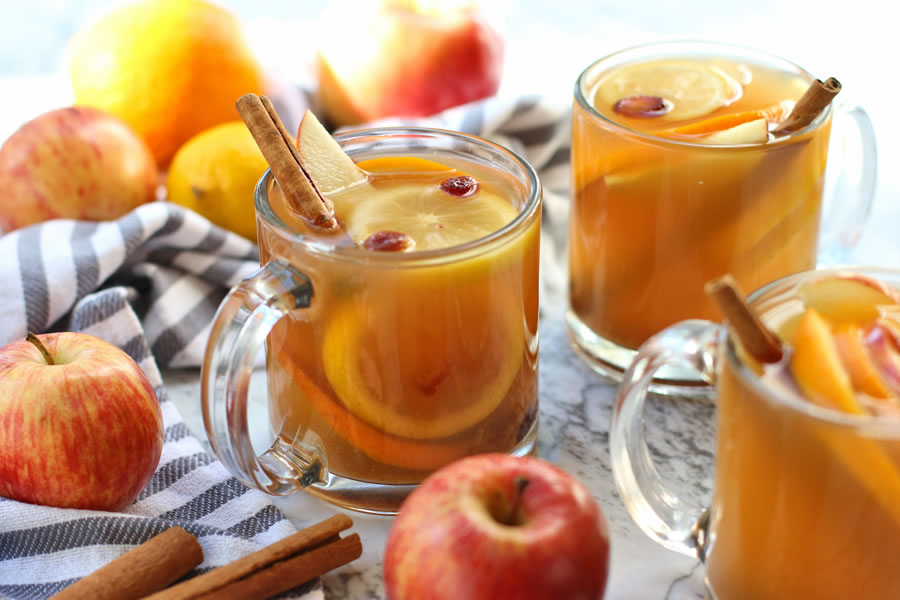 Tantalize your nose with wintery aromas
What aromas do you typically think of when you think about the holidays? It's probably something along the lines of warm apple cider, mulled wine, baked goods, wood burning in the fireplace and pine, right? By filling your home with these tantalizing aromas, it's hard not to feel the holiday cheer. 
Just be certain you don't go overboard with the scents because you don't want to be assaulted by competing scents! For example, you can have a fire going and have cookies baking, but you may not want to have a pot of mulled wine simmering in the crockpot. But… Of course, this is just our opinion!