Better Living uses affiliate links. If you make a purchase through them, we may receive a small commission (for which we are deeply grateful) at no cost to you.
Thank you Beyond Meat for sponsoring this post. Try The Beyond Burger today! The Future of Protein. Made from Plants.
What if I told you there's a new juicier, meatier burger of all burgers in the meat section of your grocery store? Sound good? Oh and one more thing I forgot to mention; it's completely made of healthy 100% plant-based ingredients. Apparently, plant-based eating just upped their game. Seriously.
Beyond Meat Burgers are a revolutionary new soy free plant-based burger that is supposed to have the same feel and satisfying meatiness the way a beef burger does but without the meat. We didn't believe it either so there was just one thing to do. We had to try them.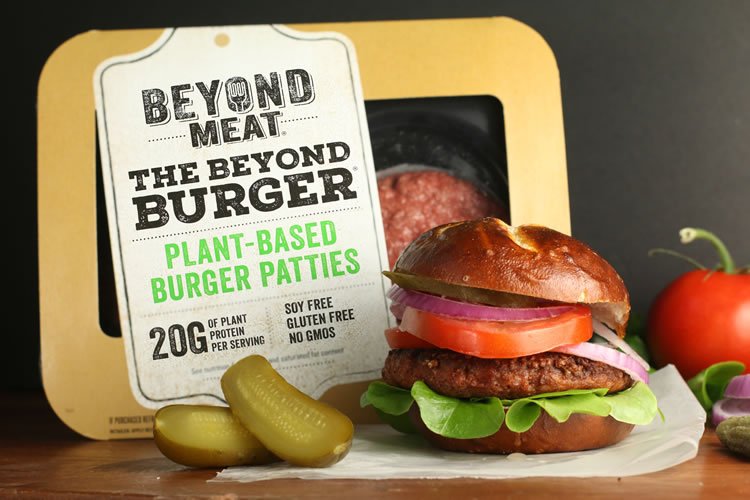 >>> Click on the tag in the above image to download a COUPON valid for $1 OFF The Beyond Burger, at retailers nationwide!<<<
First things first. We began heating up our trusty skillet to a medium-high heat and opened up a package of Beyond Meat Burgers. Each package comes with two 1/4 pound patties. The patties looking amazingly similar to raw meat and are even packaged like meat from the butcher with little squares of wax paper underneath. Nice touch.
I threw both burger patties in the pan on medium-high heat and they immediately start to brown and sizzle the way a traditional meat patty does. Upon flipping the burger I got really excited when I noticed how beautifully brown and crisp the exterior of the burger got. It's the little things that make me happy.
When the burgers were cooking I even started to notice red juices starting to forming on top of the patties similar to the blood from a meat-based burger. This is not a time to freak out! Beyond Meat Burgers are colored red naturally with the help of a little beet juice. That's how they get the true look of real meat and even "bleed" the way a rare burger would. Nicely played Beyond Meat. Nicely played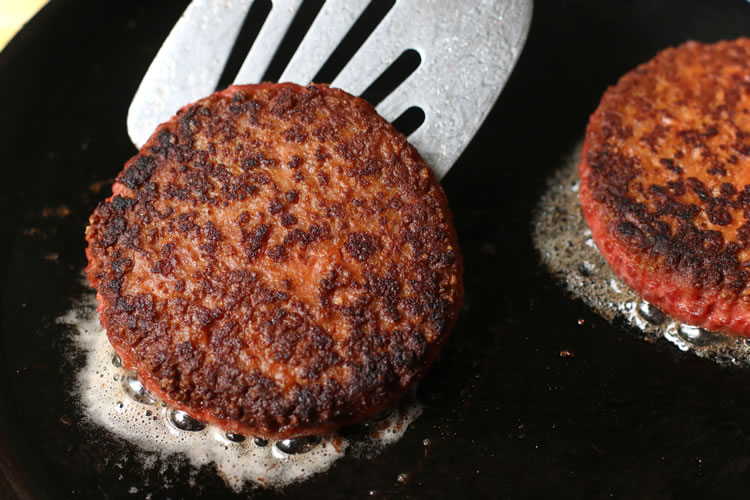 The package recommends no more than 3 minutes per side. I would say if you're cooking them to mimic a medium-rare burger, go 2 minutes but on a higher heat if you like your burger crispy on the outside and moist and juicy on the inside.
The most important test was yet to come. The first bite. I wanted to build my burger simply so I could really get a sense of the flavor. I got the usual suspects: lettuce, garden tomato, red onion, sour dill pickles and piled it all on top of a pretzel bun with the patty because pretzel buns are the best. I took a big bite and was in complete disbelief. I've had my share of plant-based burgers before but the Beyond Meat Burger was meatier and quite honestly way tastier than all the others. Forget #MeatlessMondays. These I would eat any day of the week.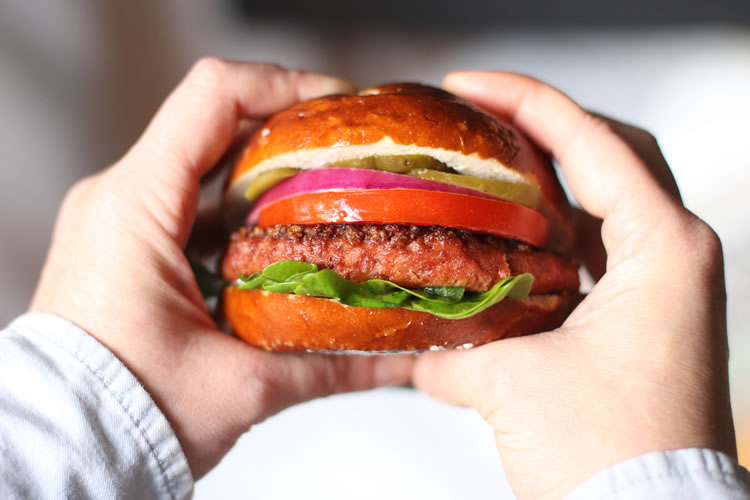 And they're healthy too. With 20 grams of protein and 25% of the Recommended Dietary Allowance (RDA) of iron, Beyond Meat Burgers are a healthy alternative to beef for when you want to take your plant-based eating to the next level.
Wondering what it's made of? Peas provide the protein, beets the beefy red color and coconut oil and potato starch lend a mouth-watering juiciness and bite. And unlike regular beef burgers, you never have to wonder if they were treated with antibiotics or hormones.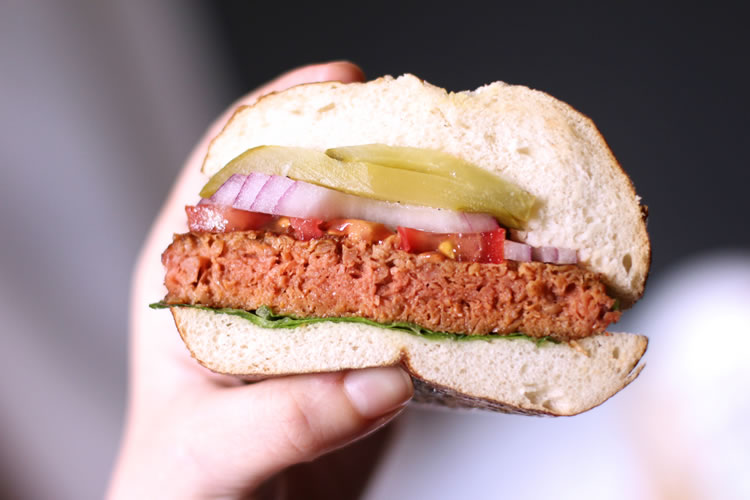 Beyond Meat Burgers contain:
20 grams of plant-based protein
No Soy
No Gluten
& No GMOs
If you'd like to score some Beyond Meat Burgers for your next burger night, BBQ or cookout you can find it right in the meat case of over 7,000 grocery stores nationwide!
LOCATE A STORE! Click here
GET A COUPON!  Click here for a $1 OFF Beyond Meat Burgers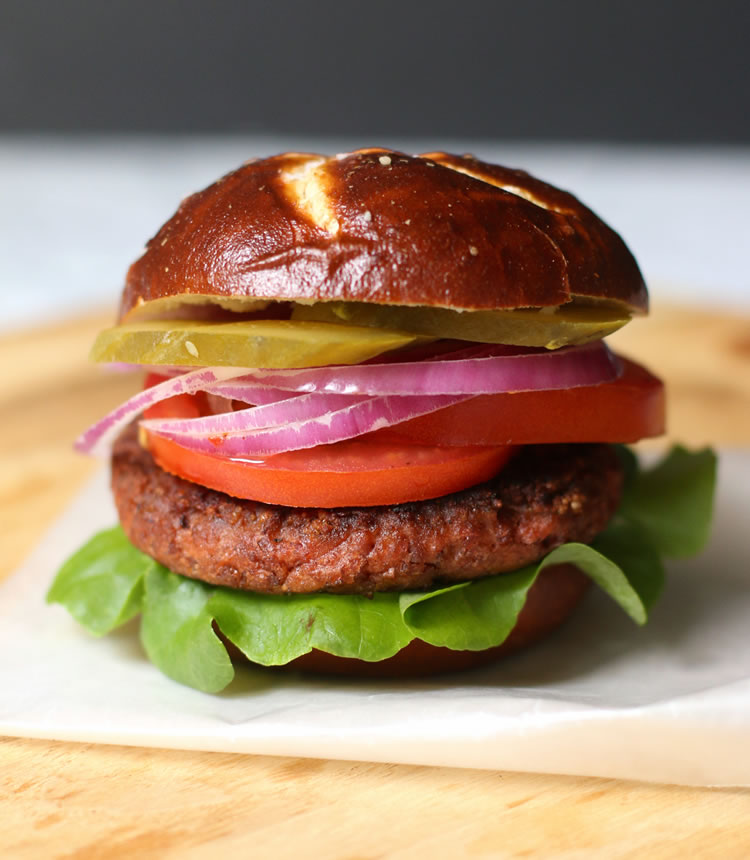 I was selected for this opportunity as a member of CLEVER and the content and opinions expressed here are all my own.