Better Living uses affiliate links. If you make a purchase through them, we may receive a small commission (for which we are deeply grateful) at no cost to you.
Thank you Beyond Meat for sponsoring this post. Try The Beyond Burger today! The Future of Protein. Made from Plants.
There's nothing like grilling in the summer, throwing some burgers on the BBQ, enjoying the warm weather, some yummy fixings and some time with family and friends. It's the little things that make summer living so special.
But what are you grilling up this season? Recently we tried the Beyond Burger. It's the new kid on the block in the meat section of your local supermarket. It's not made of beef or bison or even chicken. In fact, it's made of completely 100% plant-based ingredients. Yes, you read right. All plants. So why is it in the meat section then? Because it looks, cooks and tastes just like the real beef burger.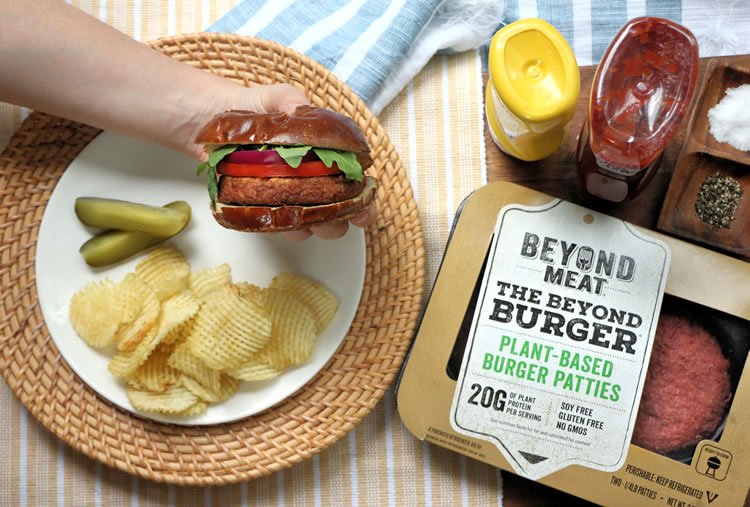 >>> Click on the tag in the above image to download a COUPON valid for $1 OFF The Beyond Burger, at retailers nationwide!<<<
And it's no wonder Beyond Meat Burgers are gaining popularity like crazy and are even selling out at restaurants. They have the same feel and satisfying meaty bite the way a beef burger does, but without the meat and all the negatives that go along with it. Which means you don't need to be a vegetarian or vegan to enjoy them. You just have to want to incorporate more plant-based foods into your diet. And with 20 grams of protein per serving, there's no reason you shouldn't be grilling up some Beyond Meat Burgers at your next BBQ.
So next time you're looking for a fun way to insert more veggies into your diet we have a super fun way to do it. Just fire up your grill, stock up on some Beyond Meat Burgers and invite some of your favorite humans to join you. You can even see if you can fool some of your best meat-eating friends. We think you just might.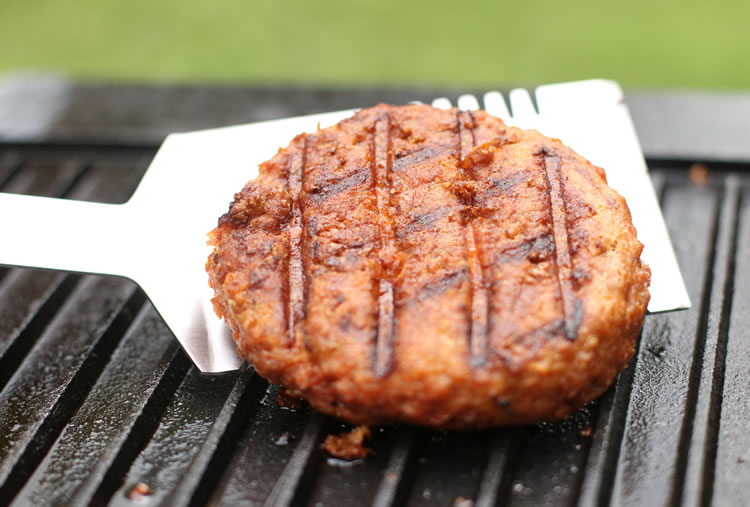 Beyond Burgers cook and taste similar to their meat counterparts so they work great with your favorite BBQ side dishes. Serve with your favorite burger toppings like lettuce, tomato, onions, pickles, ketchup, mustard, mayo, and cheese (dairy or vegan). Try topping them with some exotic ingredients like shiitake mushrooms, grilled jalapenos, guacamole or BBQ sauce. Like any burger, the toppings are only limited by your imagination.
Beyond Meat Burgers have no gluten and are non-GMO. It has all the juicy, deliciousness of a traditional burger, but comes with the upsides of a plant-based meal. They're the perfect solution for vegetarians and vegans who want stick with their plant-based lifestyles, but still, crave the taste of a burger. They're also the perfect way to get a meat-eater to eat more plant-based foods even if they are at a BBQ.
If you want to stock up on Beyond Meat Burgers for your next BBQ, cookout or burger night look for it in the meat case of your local market. It's carried in 7,000 grocery stores nationwide!
LOCATE A STORE! Click here
GET A COUPON!  Click here for a $1 OFF Beyond Meat Burgers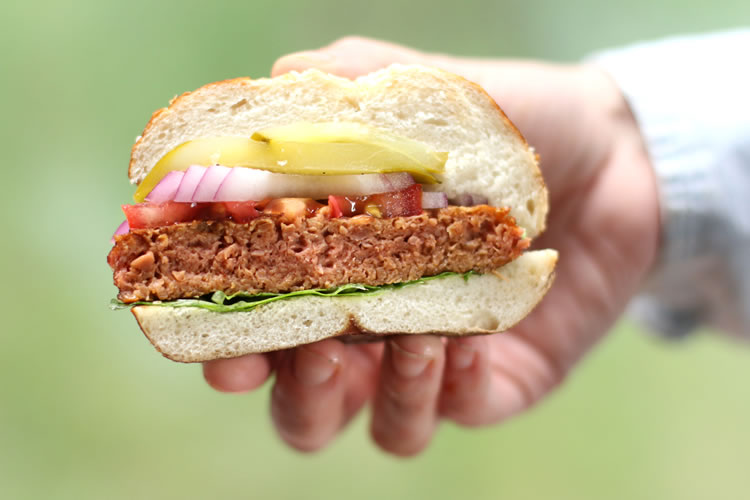 I was selected for this opportunity as a member of CLEVER and the content and opinions expressed here are all my own.