Better Living uses affiliate links. If you make a purchase through them, we may receive a small commission (for which we are deeply grateful) at no cost to you.
The beautiful Christmas markets of Europe, also known as Christkindlmarkt, Marché de Noël or Weihnachtsmarkt, are street markets that take place during the 4 weeks of Advent celebrating all things Christmas. The tradition of the Christmas Market originated around the l4th century and were held in Germany, eastern France and Switzerland. Their popularity since then has spread and they are now held in parts all over the world, the most famous still being in Europe.
Shoppers at these Christmas markets can find many special hand made crafts and goods, decorations, ornaments as well as entertainment and of course, delicious food!  Traditional Christmas cookies and sweets, breads, hot mulled wine, Eierpunsch (a drink similar to eggnog) and many other delicious bites line the aisles of the Christmas markets. Take a look here at just a few of the Christmas markets across Europe. They are absolutely beautiful and hopefully they inspire you to start planning your visit to a traditional historic Christmas Market!
1.  Rostock, Germany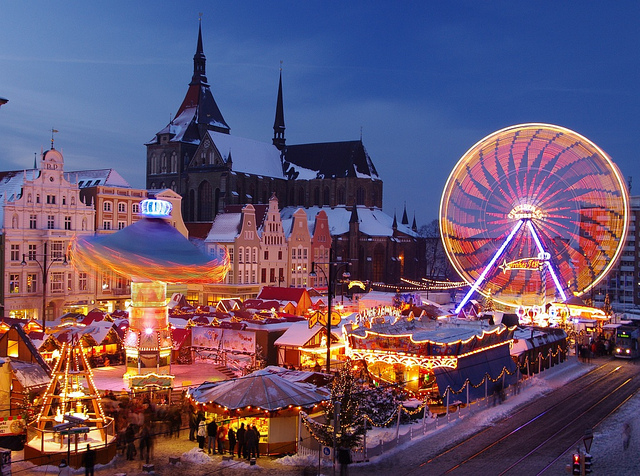 Via

2.  Linz, Austria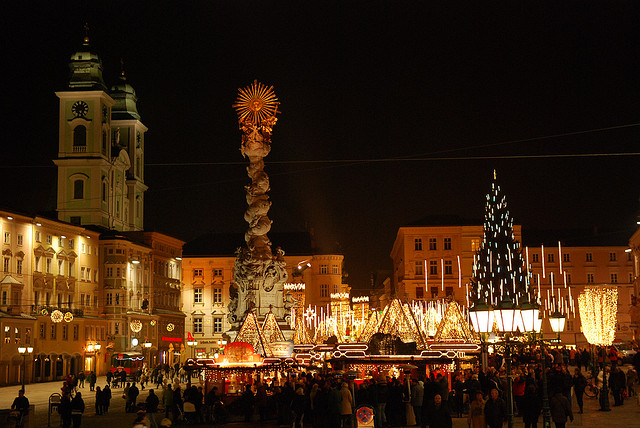 Via
3.  Halle, Germany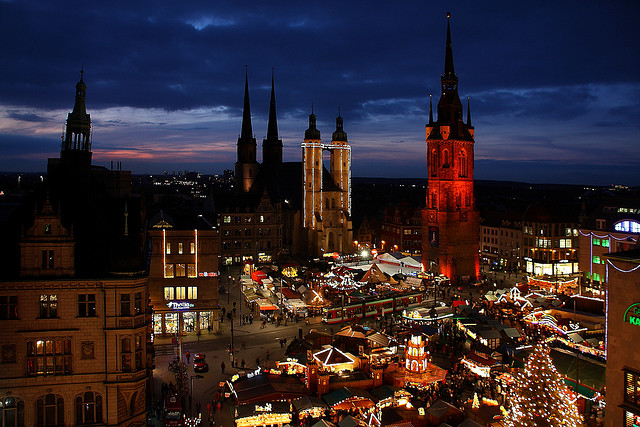 Via
4.  Brussels, Belgium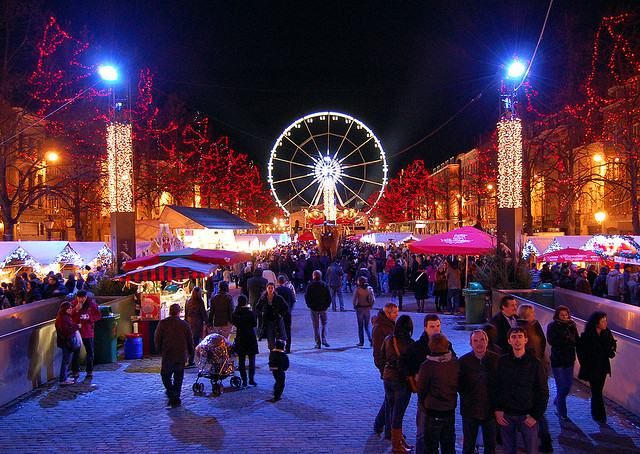 Via
5.  Bratislava, Slovakia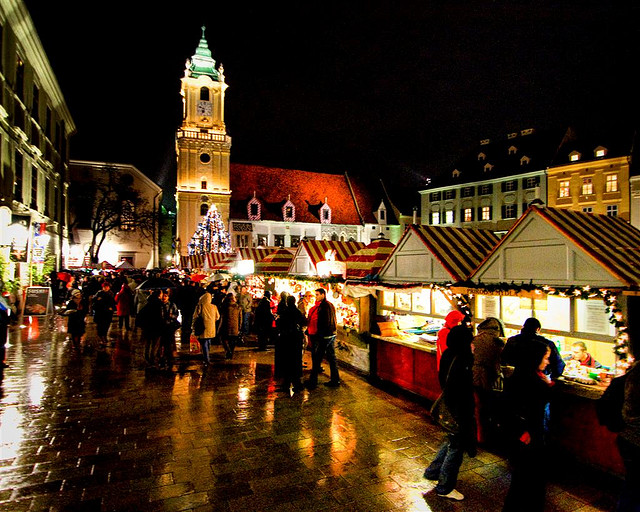 Via
6.  Munich, Germany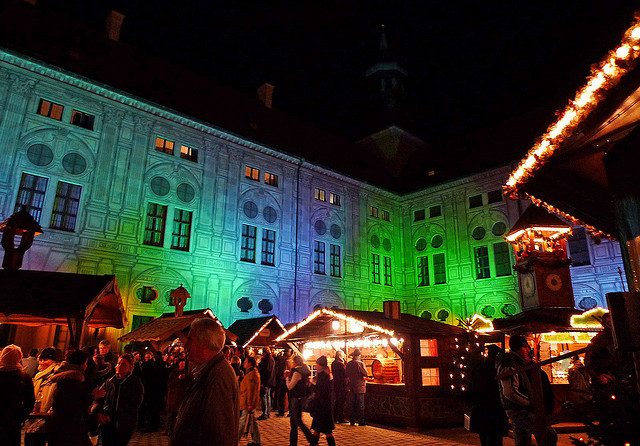 Via
7.  Strasbourg, France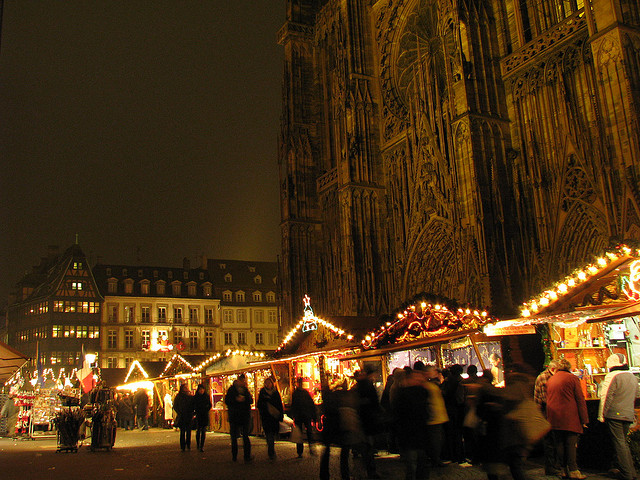 Via
8.  Sibiu, Romania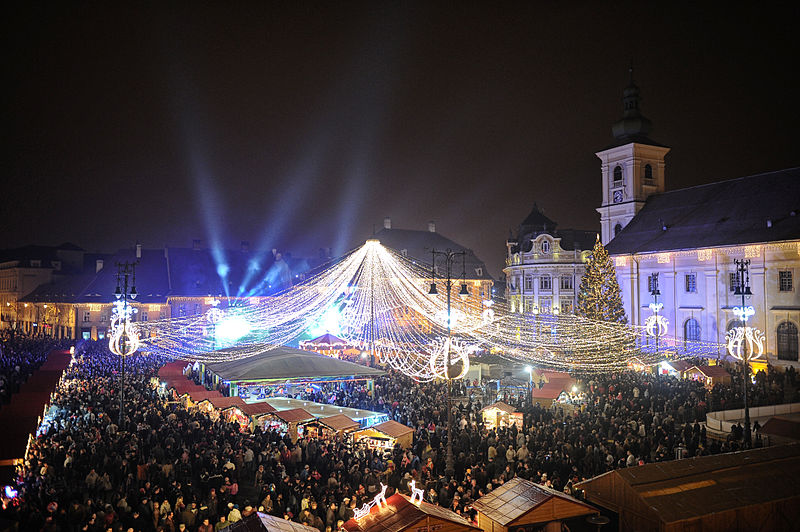 Via
9.  Tallinn, Estonia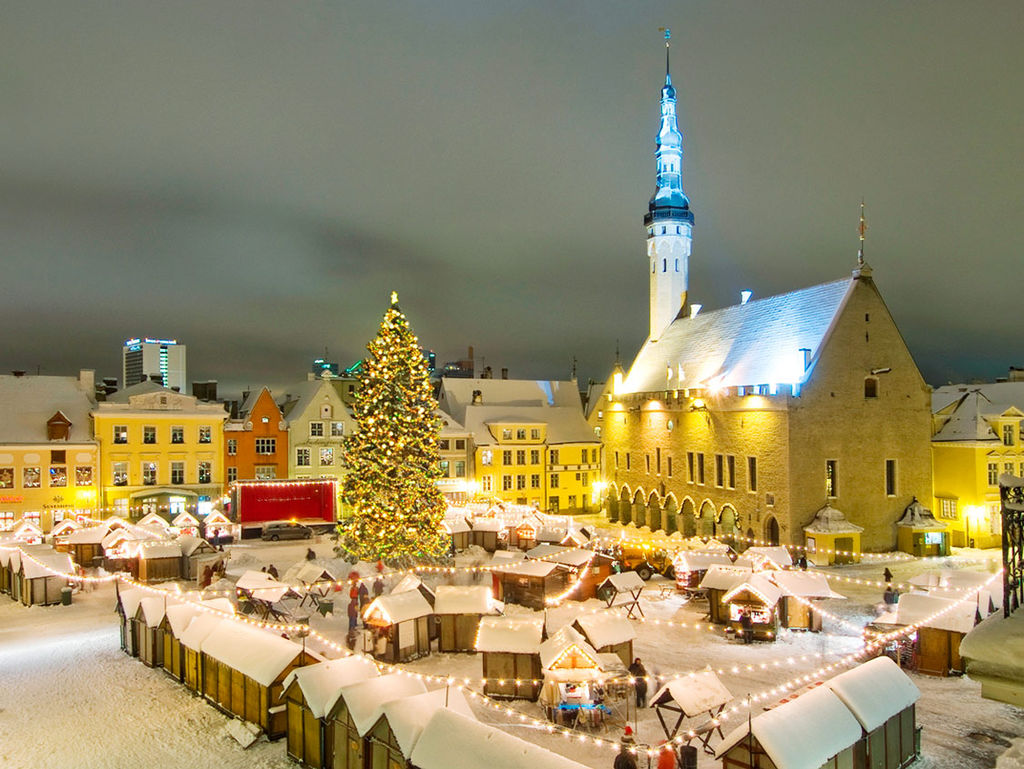 Via
10.   Colmar, France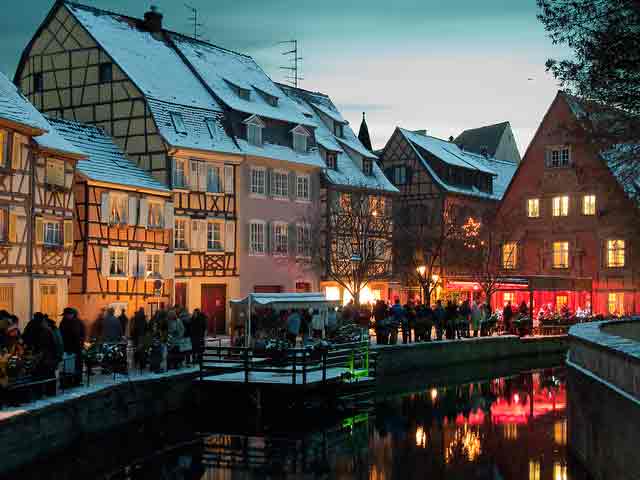 Via
11.  Erfurt, Germany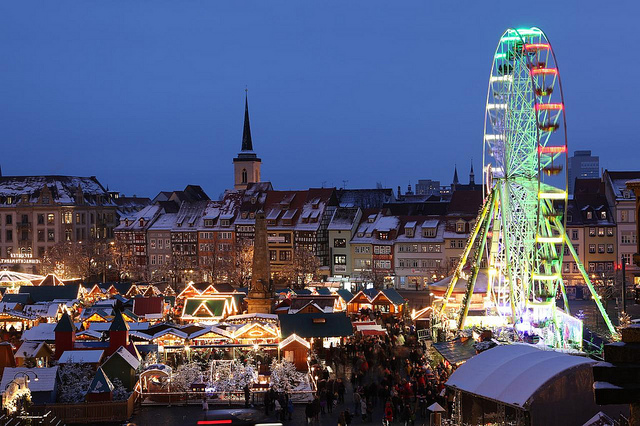 Via
12.  Berlin, Germany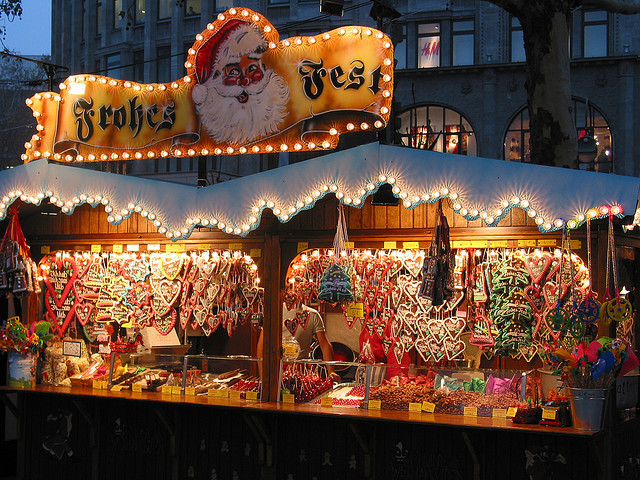 Via
13.  Jena, Germany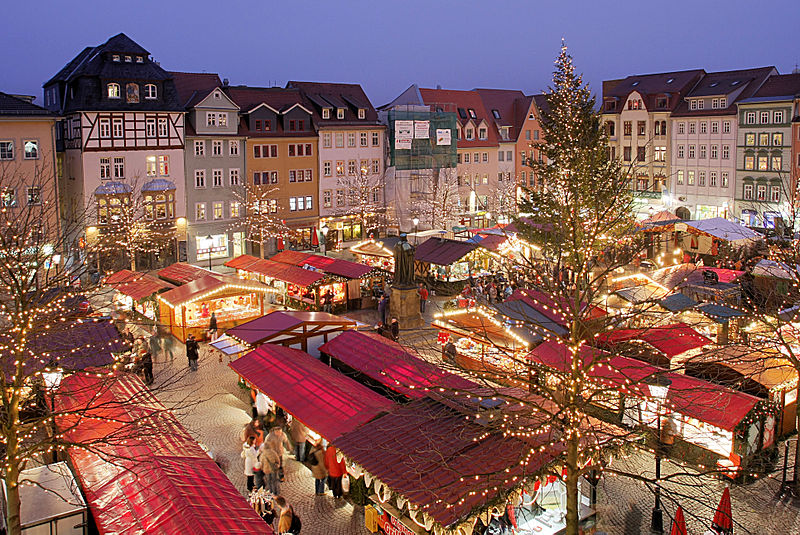 Via
14.  Colonge, Germany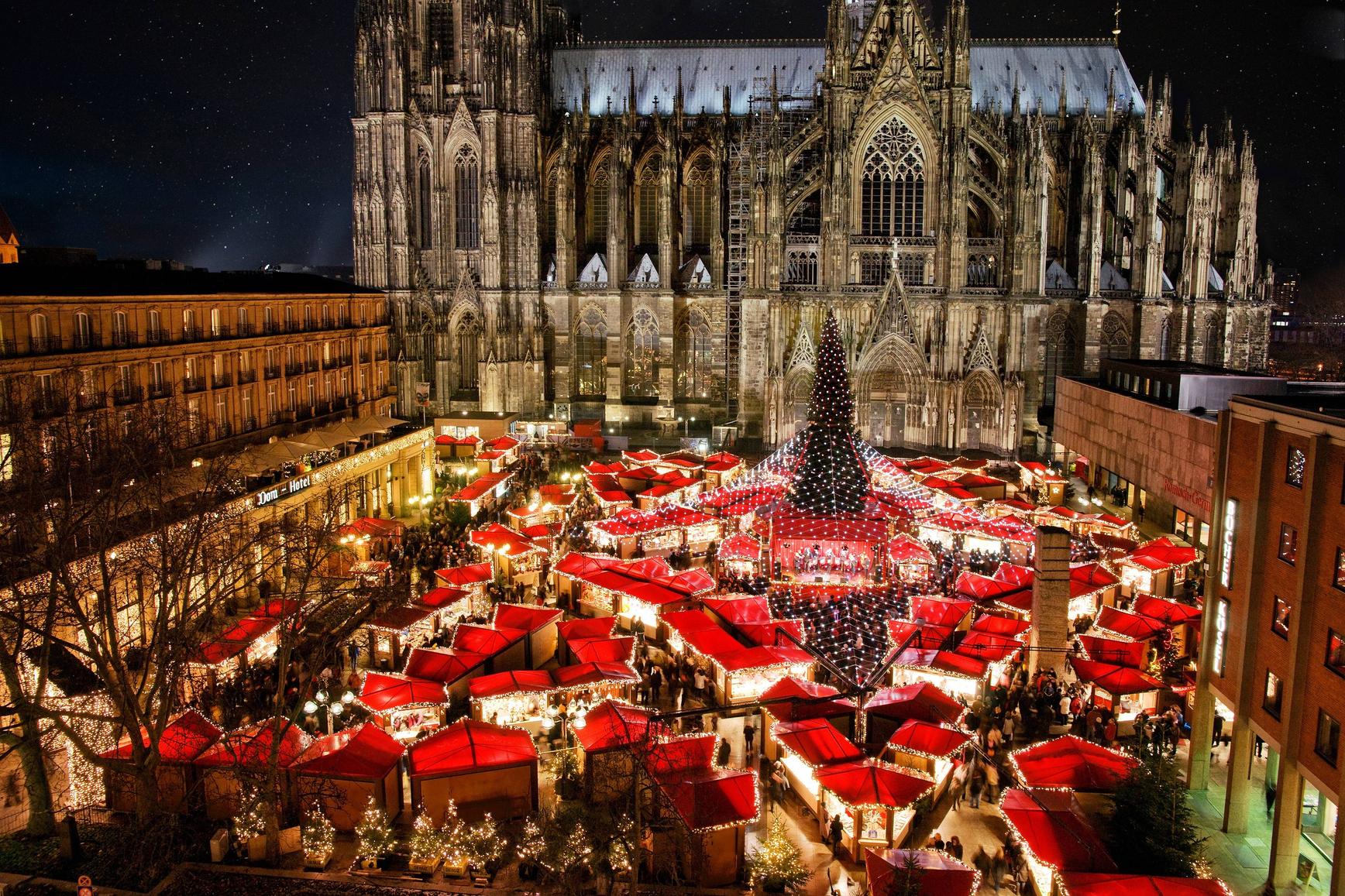 Via
15.  Manchester, U.K.