Better Living uses affiliate links. If you make a purchase through them, we may receive a small commission (for which we are deeply grateful) at no cost to you.
Can we talk about Traveler's Diarrhea? Seriously.  Is there anything worse than being on vacation, only to have it interrupted by a dozen, urgent trips to the bathroom? Even though I have a sensitive stomach, there's nothing I love more than going to new destinations and sampling all their delicious cuisine. Unfortunately for me, that usually means test driving all the local, public toilets too. In my mind, I'd love to do a foodie road trip, but my stomach is already gurgling at the thought. The last thing I want to be is stuck in traffic, clenched like a crab and counting the miles to the next rest stop while deeply regretting last night's "taco crawl."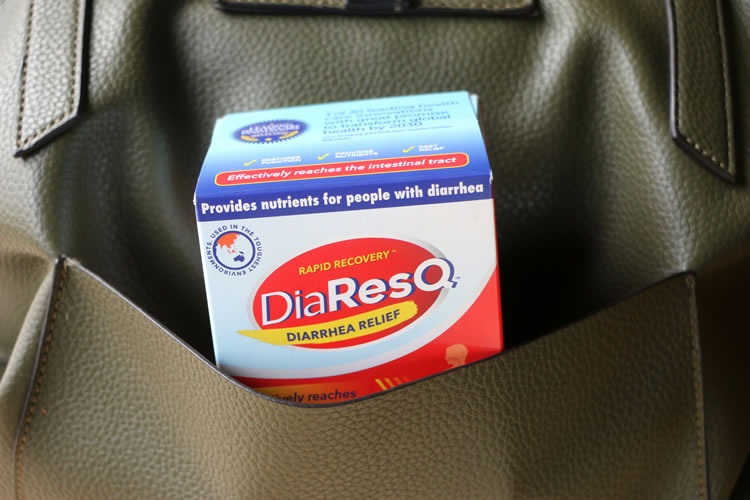 In Mexico, it's known as Montezuma's Revenge. In India, it's Delhi Belly. But no matter what you call it, or where you're from, Traveler's Diarrhea can strike anyone at any time. That's why I travel like a pro and pack DiaResQ  among my travel essentials. It's quickly become my must-have travel companion when hitting the road!
What is DiaResQ?
DiaResQ provides a different kind of diarrhea relief. Traveler's Diarrhea is your body's way of quickly flushing unwanted or unfamiliar microorganisms from your system. Most anti-diarrhea products work by interrupting this natural process and slowing down the movement of your gut. While this may help control the symptoms temporarily, it still keeps the unwanted gut invaders in your body longer. DiaResQ works with your body to quickly restore normal function without any unwanted side effects or backing you up. DiaResQ is not a drug or antibiotic. It's actually a food made from safe, naturally derived ingredients. For kids with iffy stomachs, there's also a children's version that safe over the age of 1 years old.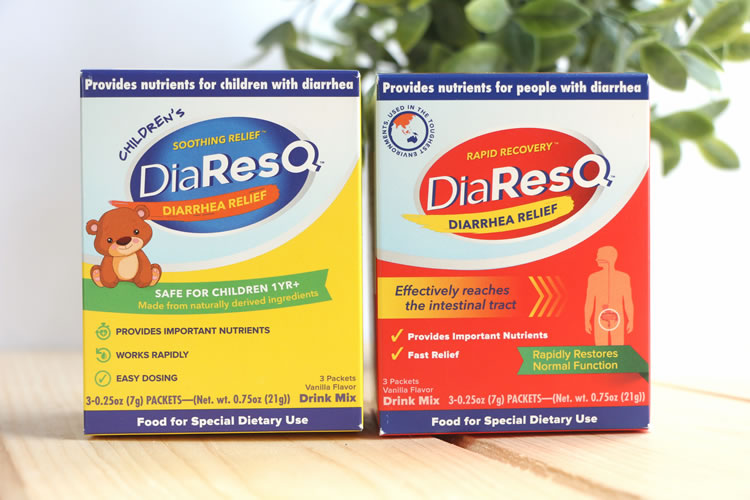 Using DiaResQ is easy. 
Simply fill the included cup with 1oz water and add 1 DiaResQ packet. Just pour, cover, shake, and sip.  That's it!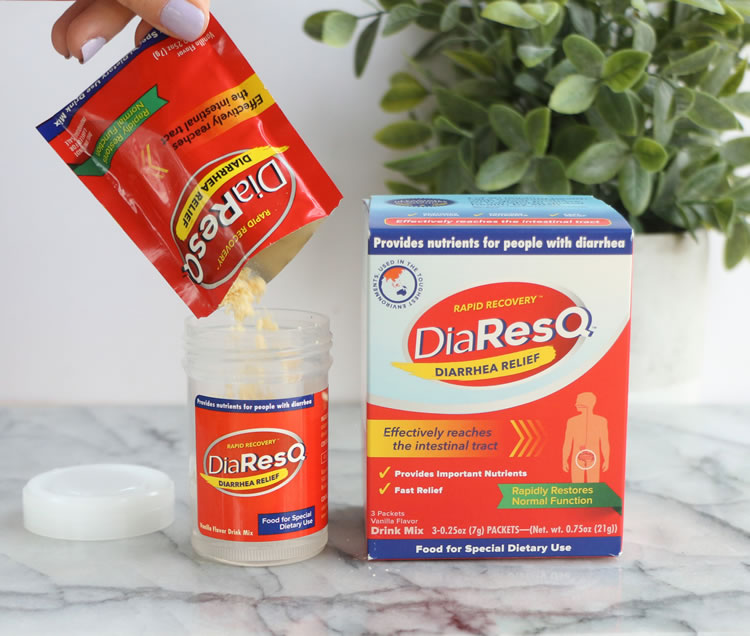 DiaResQ has a mild, vanilla flavor and is super convenient to take "on-the-go." 😉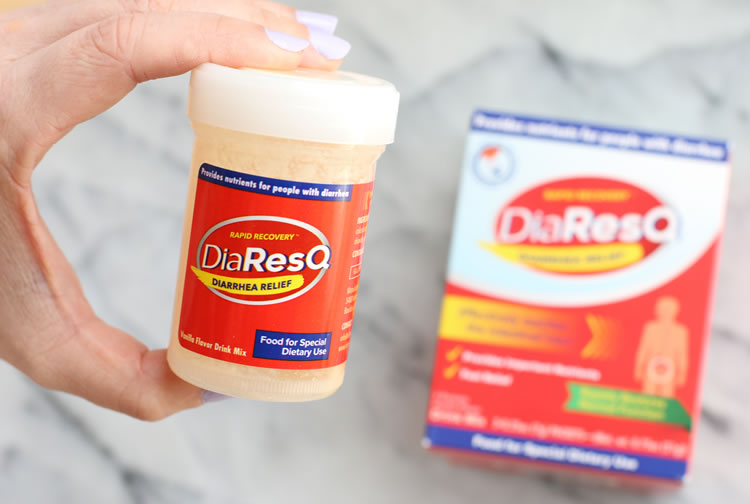 No prescription is required for DiaResQ, and you can find it at a retailers and pharmacies nationwide, including Walmart, CVS, and Walgreens.
DiaResQ is also available on Amazon.
Check Price on Amazon