If you're like me, you kind of dread logging into your email. You sign in expecting messages from friends, family and business associates, only to be bombarded with a sea of deals and steals and once in a lifetime offers.  While I really do appreciate getting "special" coupons and privileged access to things like "10 Secrets Only Billionaire's Know,"  sifting through these email subscriptions is not only time consuming, but can often make you miss the important messages you really want to see.
I recently thought of ditching my decade old email.   After wasting so much time trying to clean up my inbox I was done.  Done clicking unsubscribe buttons that apparently don't actually unsubscribe you and done deleting email newsletters that would reappear in another day or two.  My inbox was a disaster!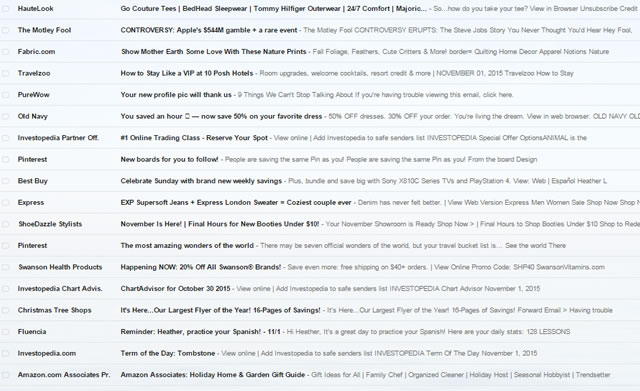 Then I discovered a FREE iPhone App from the website Unroll.Me that promised to transform my inbox into a tidy space in just a few swipes.  I had to give it a try.
Here's what I did.
First, I downloaded the Unroll.Me iOS app and entered my email address of doom.  Unroll.Me instantly began scanning my inbox for all email newsletters I've received within the last 45 days.  Unroll.Me found a whopping ….wait for it… 131 subscriptions! Yup. 131. That could drive anyone crazy.
Second, I went through all the subscriptions the Unroll.Me app found.  This took only a few minutes. I swiftly swiped left to unsubscribe, swiped right to keep in my inbox or swiped up to add my subscriptions to my Daily Rollup. The Daily Rollup is the daily email digest containing all the subscription emails I have for that day.  I was able to re-edit my selections instantly at any time.
Third, the next day I opened the app and got my Daily Rollup, and my trusty newsletters were organized and no longer crowding my inbox.  I could actually click through to the offers I was interested in without ever leaving the app!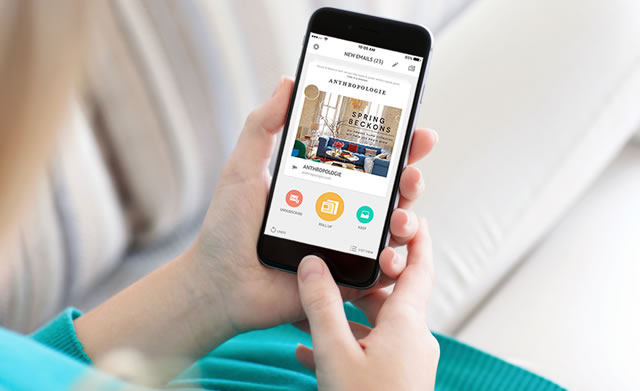 Now and forever, I sit back and enjoy my newly organized inbox .  I'm really amazed how much a difference Unroll.Me has made! It was the perfect solution to my inbox issues.
The Free Unroll.Me App is available for download in the iPhone App store and is compatible with Gmail, Yahoo, AOL, iCloud and Outlook email addresses.  It's also completely secure and my personal emails are kept private.
If you're looking to get a handle on your crazy inbox like I was, then go and download this free app now at http://Unroll.Me
It's the closest you'll get to making email fun again!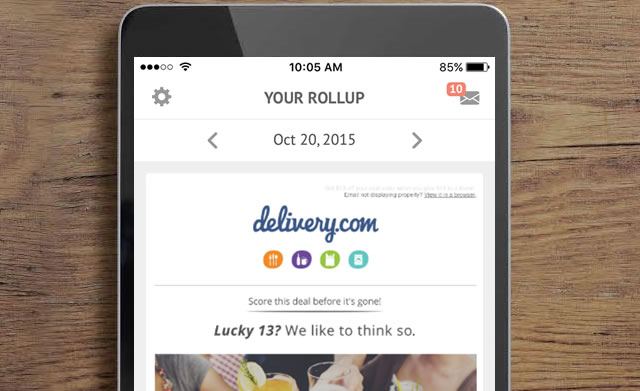 About Unroll.Me  – Founded in NYC in 2011, Unroll.Me was started by Jojo Hedaya and Josh Rosenwald.  In their quest to start a business together they realized that their communications over email were getting lost among the influx of daily email newsletter subscriptions. That's when they realized people need a quick and easy way to manage their overflowing inbox's.  Today, Unroll.Me is a website and iOS app trusted by millions of happy users.